Goedemorgen/middag/avond! Er is weer een nieuwe week begonnen en die zijn soms wat pittig om in te komen. Dus bij deze weer een nieuwe berg internet-inspiratie. Dan kun je met een grote glimlach op je gezicht de week beginnen. :)
Disney donuts by Forktobelly.
Een beetje kinderachtig, maar meh, who cares. Donuts zijn altijd goed! Helemaal als er een Katrien Duck strikje op zit.
♥♥♥
A Japanese cat problem, pictures by Thomas Peter.
Ik werd afgelopen week geattendeerd op iets heeeeel bijzonders, een kattenplaag in Japan! Waarschijnlijk heel vervelend en problematisch, maar ik denk alleen maar: 'kijk hoeveel katten je kan aaien op elk moment van de dag!'
♥♥♥
Mijbil Creatures.
Het slaat nergens op, deze ieniemieni beestjes, maar ze zijn zo lief.
♥♥♥
Animated gifs by Therocketpanda.
Ik blijf er maar naar kijken…
♥♥♥
Photography and set design by Adrian & Gidi.
Dit duo komt uit Den Haag en ze maken fantastische dingen. En ze hebben hele leuke opdrachtgevers. You go guys!
♥♥♥
Home decor by Menu.
Zo simpel, maar zo mooi. Ik weet dat inbeukend sta om crazy veel kleur en patroontjes, maar zo'n simpel strak interieur vind ik ook heel erg mooi.
♥♥♥
Baked rosemary beet chips by the minimalist baker.
Het water loopt me al in de mond, ik ben gek op groente-chips! Dit ga ik zeker een keer proberen.
♥♥♥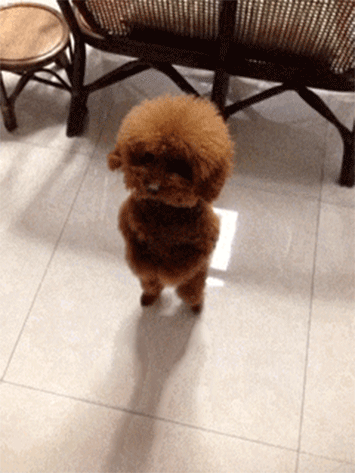 Fijne maandag! En doe een dansje, daar word je vrolijk van.
♥♥♥
Wil je al deze dingen op je pinbord voorbij zien komen? Dat kan, volg Team Confetti op Pinterest!
Follow Team Confetti on Pinterest!