Je ziet het de laatste tijd steeds meer, oordopjes met echt textiel eromheen. Zelf vind ik het er erg leuk en een stuk minder saai dan het witte plastic draad. Daarom besloot ik het snoer van mijn eigen oordopjes onder handen te nemen.
In this D.I.Y. I'll show how you can create these colorful headphones!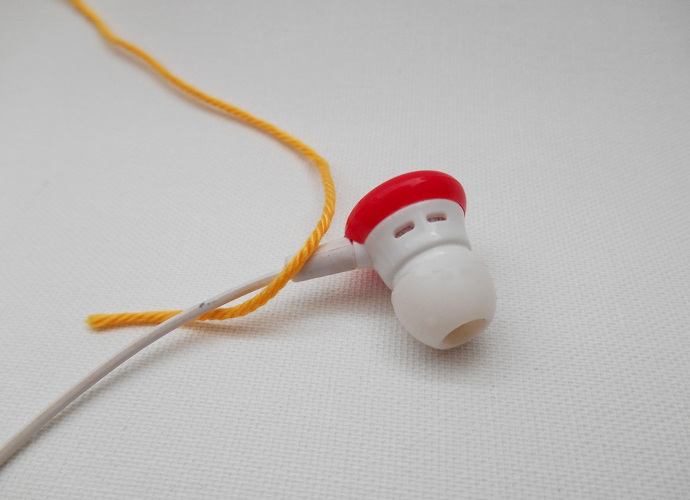 Neem een bolletje garen. Leg het uiteinde van het draad +/- 2 cm naar onderen op het snoer,
aan de kant van het oordopje.
Position the loose end of the thread so it is heading the opposite direction of the plug.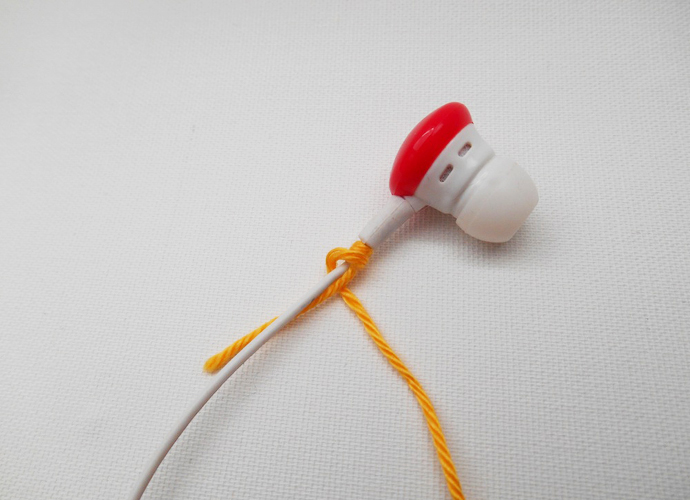 Begin het draad nu strak om het snoer te wikkelen in een neerwaartse beweging.
Start wrapping down around the cord as close as you can.
Draai het zo dicht als je kunt tot het eind en knip het draad af. leg er een paar knoopjes in.
Wrap it as closely as you can to the end of the cord. Knot the floss a couple of times,
securing it to the cord close to the fork.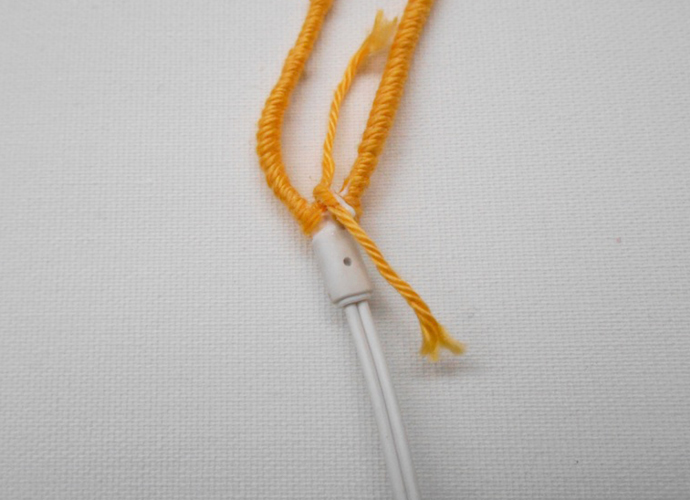 Herhaal dit voor de andere kant en knoop voor de zekerheid de twee uiteinden goed aan elkaar.
Breng wat druppels textiellijm aan op de knoop en laat dit drogen.
Repeat this process on the other side and knot the two ends together.
Add some drops of drop of fabric craft glue and let it dry.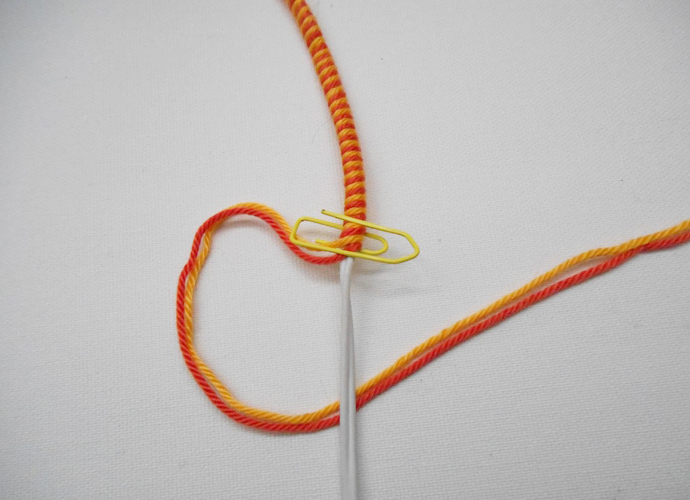 Voor het onderste gedeelte van het snoer gebruikte ik 2 verschillende stukjes draad.
Aangezien je af en toe even rust moet nemen, is het handig een paperclip bij de hand te hebben.
Zo kun je het even wegleggen zonder dat het draad losgaat.
On the bottom part of the cord, I used 2 different threads, for a stripe effect.
Use a paper clip or binder clip to keep your floss from unwrapping or
getting loose while you are taking a break.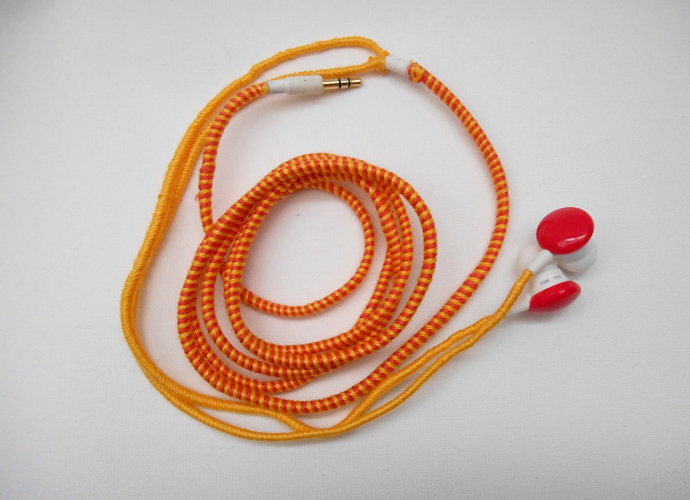 Tadaaaaa! Het kost (afhankelijk van de lengte van je snoer) ongeveer een uur om deze te maken!
And this is the end result! It will take (depending on the length) about an hour to make!
Ik ben er echt heel erg blij mee, het staat zo vrolijk!
En een héél erg groot voordeel: ze gaan lang zo snel niet meer in de knoop!
I'm very happy with the result!
And apart from the fact that these look cute, they also won't tangle up as easy!

*
Met welke kleurtjes zouden jullie aan de slag gaan?