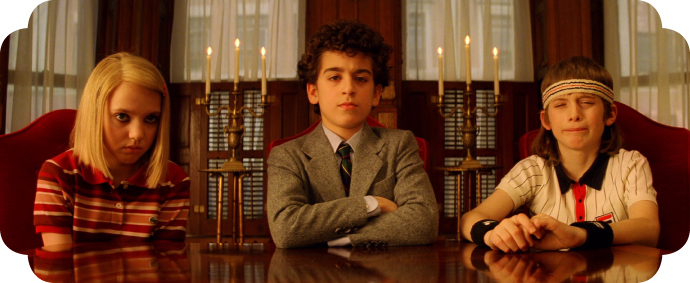 Ik heb de afgelopen weken weer aan paar bijzondere films bekeken. Benieuwd welke het waren? Lees dan snel verder.
THE PLACE BEYOND THE PINES
Luke is een professionele motorrijder en komt erachter dat hij een zoon heeft van zijn ex-vriendin, waarmee hij al een jaar geen relatie meer heeft. Luke besluit per motor banken te beroven om zijn zoon financiële ondersteuning te kunnen bieden. Hij raakt echter verzeild in een gewelddadige confrontatie met een jonge politieagent (Cooper). De gevolgen hiervan strekken tot aan de volwassen levens van hun zonen.
Alle personages in deze film maken goede en slechte keuzes. Zo blijft het tot aan het einde moeilijk om te bepalen aan wiens kant je staat. Dit vind ik altijd heel interessant bij een film. Zo blijf je aan het einde van de film geboeid en denk je na het zien er nog een tijdje over na. Dit was een mooie en spannende film.
Cijfer: 7,5
MONEYBALL
Wanneer Billy Beane (Brad Pitt) manager wordt van een baseball-club met geldproblemen, gebruikt hij een wel heel onorthodoxe manier om resultaten te halen. Hij gebruikt, samen met zijn assistent Peter Brand (Jonah Hill), namelijk een compleet door computer gegenereerde analyse om zijn spelers te vinden en zo een team vast te stellen voor de World Series.
Ondanks dat het een goede film was, raakte het me niet echt. Misschien moet je toch baseball-fan of in ieder geval sportfanaat zijn om hier enthousiast van te worden. Er wordt vaak gesproken over de liefde voor het baseball-team, maar de spelers worden net zo makkelijk aangeschaft als ingeruild. Zo zal het in de echte wereld er ook wel aan toe gaan. Brad Pitt doet het uiteraard geweldig en de mierzoete soundtrack die gezongen wordt door de dochter van Pitt's karakter vond ik dan weer wel leuk (misschien had ik die avond beter een zoetsappige meidenfilm kunnen kijken).
Cijfer: 6.5
THE PERKS OF BEING A WALLFLOWER
Charlie is een teruggetrokken, impopulaire tiener en zijn sociaal onaangepaste karakter zorgt ervoor dat hij een muurbloempje blijft. Hij probeert op zijn eigen manier vat te krijgen op de wereld van dates, familiedrama's, seks en drugs. Gelukkig maakt hij vrienden die hem hier af en toe bij helpen.
Dit is hands down de beste highschool-movie die ik ooit gezien heb. De film is erg mooi opgebouwd en bevat flashbacks waarvan je pas aan het einde van de film goed begrijpt waarom ze zo belangrijk zijn. De nieuwe vrienden die Charlie heeft gemaakt zijn erg bijzonder en laten niet alleen Charlie, maar ook ons op een andere manier naar het leven kijken. Echte aanrader dus.
Cijfer: 8.0
THE SECRET LIFE OF THE CAT
Hier schreef ik eerder al over in het artikel favorieten van juli.
Dit is een leuke documentaire over een onderzoek in Engeland naar de leefwijze van de huiskat op het platte land. Het is ontzettend leuk gedaan. 5o katten krijgen een gps-zender om en 10 daarvan zelfs een mini-camera. Zo kunnen ze de katten op een kaart in de gaten houden en erachter komen wat ze op een dag meemaken. Het grappige is dat de baasjes van deze katten het vaak mis hebben als het over het gedrag van de katten buitenshuis gaat.
Cijfer: 8
THE ROYAL TENENBAUMS
Drie, inmiddels volwassen, wonderkinderen verblijven door samenloop van omstandigheden een tijdje bij hun moeder. Hun vader, Royal Tenenbaum, heeft hen jaren geleden verlaten. Wanneer hij hoort dat zijn vrouw, van wie hij nooit officieel gescheiden is, wil hertrouwen, doet hij er alles aan om het weer goed te maken met zijn familie.
Een film van Wes Anderson betekent geweldige karakters en een waanzinnige vormgeving. En dat is bij The Royal Tenenbaums niet anders. Het is een vrij onrealistisch verhaal en alle karakters hebben iets melancholisch over zich. Vooral Gwyneth Paltrow is depressief op een heerlijke manier.  Vooral de details en de terugkerende kleine grapjes die je makkelijk over het hoofd ziet, maken deze film heerlijk om weg te kijken.
Cijfer: 7,5