Gastblog door Vera – De zomer is aangebroken en dat betekent dat de creatieve markten weer als paddenstoelen uit de grond schieten. Er is elk weekend wel ergens een markt te vinden vol design, gezelligheid en foodtrucks. Leuk om te bezoeken, maar ook heel leuk om als kleine ondernemer je bedrijf eens in real life ten toon te spreiden.
Een hele tijd geleden schreef ik hier op Team Confetti al over waar je allemaal aan kunt/moet denken wanneer je een marktkraam opbouwt. Inclusief handige checklist. Ga je dus binnenkort (voor het eerst) op een design markt staan met je spullen, check dan zeker dat artikel ook even.
Waar ik het nog niet over heb gehad, is waar je rekening mee moet houden wanneer je besluit aan creatieve markten deel te nemen. Hoe kies je een markt die bij je past? Wat kun je verwachten van zo'n dag? Ik heb inmiddels op zo veel markten gestaan, dat ik vandaag mijn beste tips met betrekking tot design markten met jullie deel.
Zoek uit welke markt bij jou (en je klant!) past.
Dit lijkt een no-brainer, maar stiekem is dit nog niet zo heel makkelijk. Overweeg je op een bepaalde markt een kraam te huren, ga dan eerst eens als 'consument' een kijkje nemen. Mijn ervaring is dat ik op markten waar veel ondernemers staan met 'ingekochte' producten veel minder verkoop dan op markten waar met name designers staan die items zelf ontwerpen of met de hand hebben gemaakt.
Waarom? De verkoopprijzen van 'ingekochte' producten liggen vele malen lager dan die van zelf ontworpen of handgemaakte items. Daar waar ik €2,- vraag voor een ansichtkaart die ik zelf met liefde heb geïllustreerd, kan er één rij verderop een kraam staan met ansichtkaarten voor €1,- per stuk. Die zijn dan ingekocht bij een groothandel. Dat verschil zie ik wel, maar de consument die daar rondloopt vaak niet. Die ziet alleen het prijsverschil. En dat betekent dat ze liever die kaarten van €1,- kopen dan die van jou. Sad, but true.
Kijk dus van tevoren goed naar wat de concurrentie is op de door jou gekozen markt en kies dan wijselijk uit waar je beter wel en niet kunt gaan staan.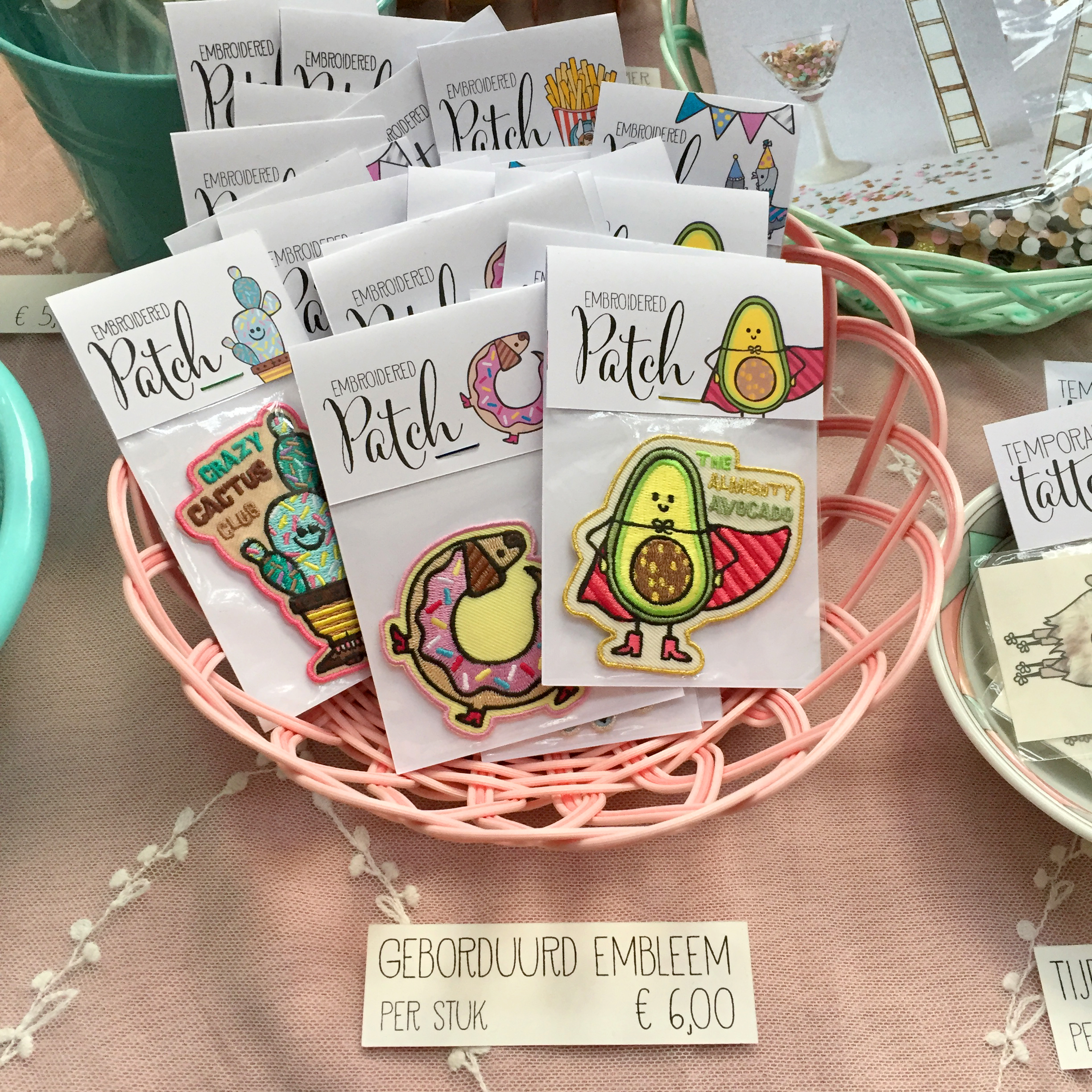 Ga niet voor het geld.
Dat gezegd hebbende, is mijn ervaring dat geen enkele markt garantie tot fortuinen verdienen biedt. Ook op de markten waar ik normaliter goed verkoop heb ik soms een dag dat het gewoon niet wil. En dat is geen probleem, als je er niet gaat staan met de mindset dat je even honderden euro's binnen gaat harken. Of je producten wel of niet verkopen hangt met talloze factoren samen: de locatie van de markt, het aanbod van de kramen, andere evenementen in de buurt, het weer, jouw prijzen, de prijzen van de concurrentie en de sfeer op zo'n markt. Veel van die factoren kun je (op de sfeer en concurrentie na dan, zie mijn vorige punt) van tevoren niet inschatten of beïnvloeden.
Daarom ga ik altijd naar creatieve markten met de insteek een leuke dag te hebben, mijn klanten in het echt te ontmoeten en contacten te leggen met potentiele opdrachtgevers. Want als je de juiste markt gekozen hebt, kan het zomaar zijn dat je er geen talloze verkopen uitsleept, maar wél een leuke opdracht (dat is mij ook al meerdere keren overkomen).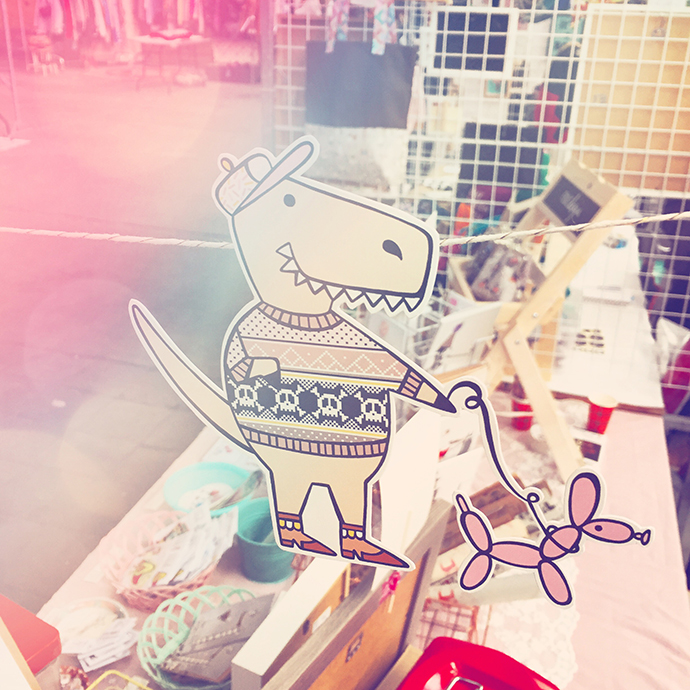 Houd je kosten laag.
Op een design markt staan gaat altijd gepaard met kosten, maar je kunt het zelf zo gek maken als je wilt. Er zijn markten waar je al voor €40,- (exclusief BTW) of soms zelfs minder een flinke kraam kunt huren. Is die markt dan ook nog eens bij jou in de buurt, dan heb je de jackpot te pakken, want dat scheelt ook nog eens in benzine kosten!
Ook ik heb me wel eens laten verleiden me in te schrijven voor een markt aan de andere kant van het land, met een kraamhuur van €90,- voor een tafeltje van 1 meter breed. Dat zou dan een markt zijn waar alle belangrijke mensen van gerenommeerde tijdschriften kwamen winkelen en ik wilde natuurlijk door hen gezien worden. Alleen waren die mensen er allemaal nét niet toen ik daar een kraam had gehuurd. Eigenlijk waren er überhaupt bijna geen bezoekers. En dat is jammer. Sterker nog, als je jezelf en je bedrijf serieus neemt is dat dus eens maar nooit weer. Ik had namelijk (met een oude auto die niet heel zuinig rijdt) al ruim €140 onkosten gemaakt die ik op die markt al terug had moeten verdienen. En guess what? Dat is niet gebeurd.
Houd daarom je kosten laag en wees realistisch in wat je denkt te kunnen omzetten op zo'n dag. Voor mij is het een vereiste dat ik mijn onkosten terug kan verdienen; je wilt geen verlies lijden op zo'n markt. Denk je niet dat je je onkosten terug kunt verdienen? Laat die bepaalde markt dan aan je voorbij gaan en reserveer een kraam op een markt waar dat wel een (semi-)garantie is.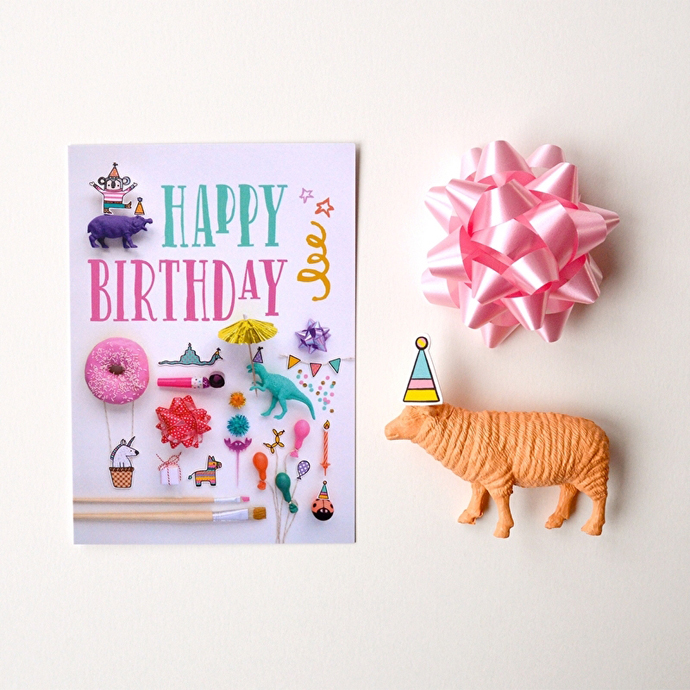 Stel je in op impulsaankopen.
Wanneer ik als consument naar creatieve markten ga, doe ik bijna alleen maar impulsaankopen. En daar is niks mis mee, maar het is wel iets om in je achterhoofd te houden voor als je eens aan de andere kant van die marktkraam staat. Want: als jij een impulsaankoop doet, doe je er dan liever een van €2,- of van €50,-? Juist. Eentje van €2,-. Ga er daarom vanuit dat je op zo'n dag veel 'klein grut' zult verkopen en minder paradepaardjes van €20,- of meer. Dat betekent dus ook dat je een heleboel items moet verkopen voordat je je onkosten eruit hebt. Dit zeg ik niet om je te ontmoedigen, maar het is zeker iets om rekening mee te houden. Ik verkoop op markten heel veel buttons, stickers en tijdelijke tattoos en heel weinig beursjes, sjaals en tassen. Soms kun je mensen ook net even wat meer geld uit laten geven door een mooie markt-aanbieding in het leven te roepen.
♥♥♥
Dat waren ze: mijn do's and don'ts op het gebied van markten. Heb jij nog goede tips als het op creatieve markten aankomt? Drop ze in de comments, want een mens is nooit uit geleerd!
♥♥♥
Vera blogt één keer in de vier weken voor teamconfetti.nl. Ze is illustrator, allround mooie dingen maakster en ze heeft haar eigen label: Franje Design!