Ik hou van cadeautjes. Ik hou ervan ze te geven, maar krijgen vind ik ook leuk. We vierden Sinterklaas heel uitgebreid afgelopen vrijdag (lees meer over ons Sinterklaasspektakel in mijn Photo Diary van afgelopen zondag). Na thuiskomst hebben we direct al onze cadeautjes een eigen plekje gegeven.
En dat is wat hoor, dat meteen opruimen. Meestal liggen spullen dan nog wekenlang op tafel of naast de trap voordat ze eindelijk terechtkomen waar ze horen. Anderen daar ook last van? Hetzelfde met vakantie bagage, het duurt altijd veel te lang voordat we weer helemaal uitgepakt zijn…
Ik speurde een paar opgeruimde cadeautjes weer op en nam er een kiekje van. Leuk om ze in hun natuurlijke habitat te bewonderen toch?
Bijna alle cadeautjes met gedichten die ik heb gekregen, waren geïnspireerd op de blog. Niet zo gek natuurlijk. Mijn familie kan me zo makkelijk in de gaten houden en zien welke dingen me bezighouden en wat ik leuk vind. Het artikel over gele accenten in de keuken heeft blijkbaar veel indruk gemaakt, want veel dingen die ik kreeg waren geel, dat zul je zo wel merken, hihi.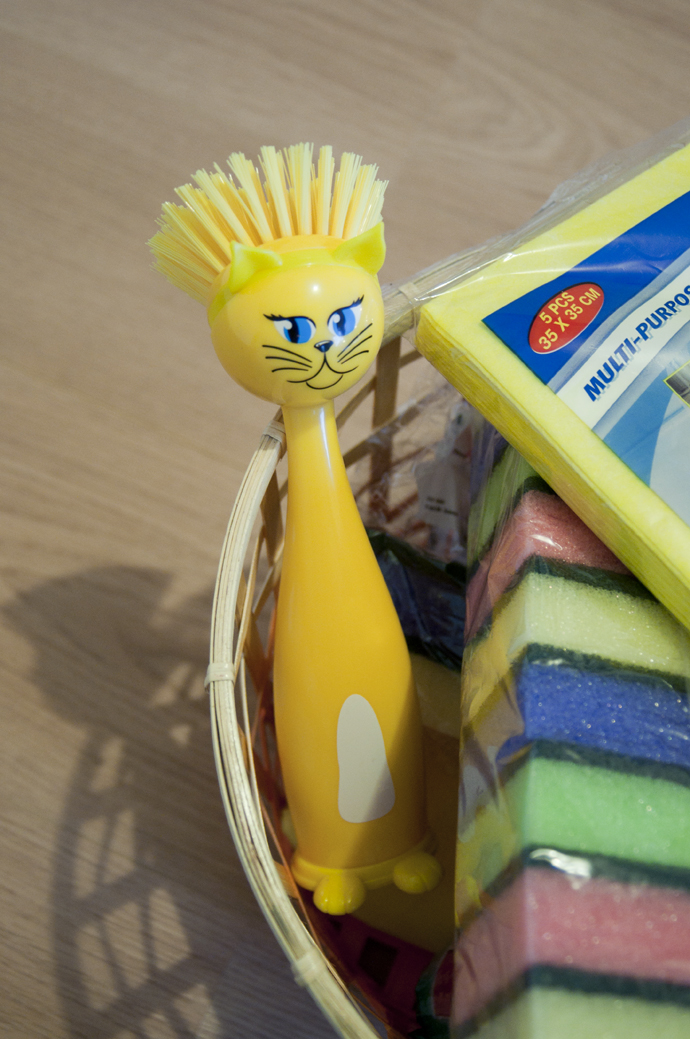 Zoals deze gele afwasborstel in de vorm van een kat. Als je onze blog al een tijdje volgt weet je dat dit een schot in de roos is, haha.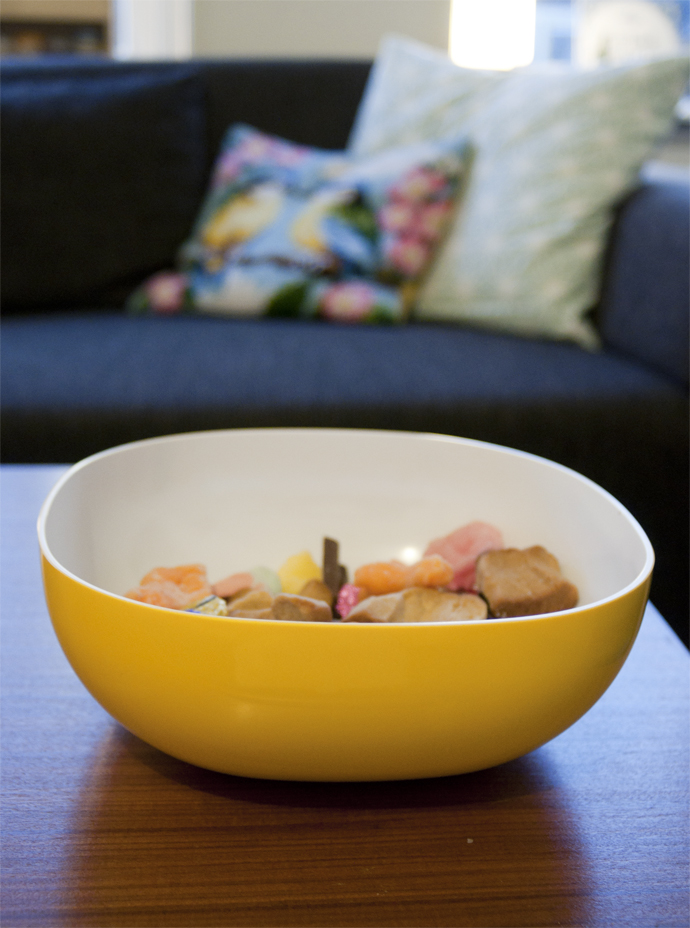 Nog meer geel, een mooie saladeschaal van Rosti Mepal. Maar nu zit er even geen salade in maar al het overgebleven Sinterklaassnoep… Ook lekker. ;)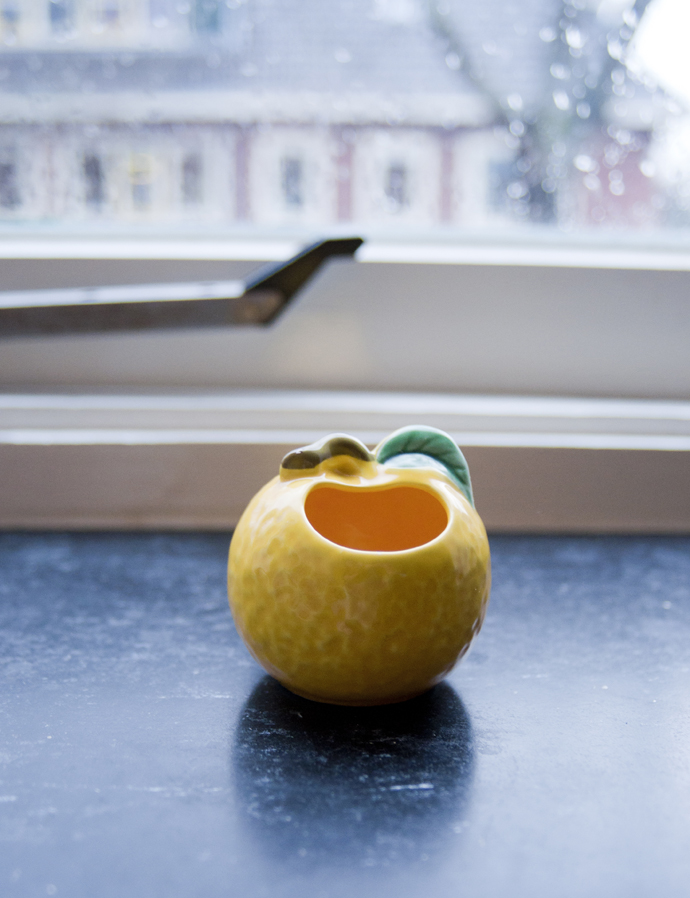 Een gele kringloopvondst! Echt zo tof! Ik weet nog niet wat ik erin ga stoppen, maar ik vind er wel wat voor. Voor nu staat hij op de vensterbank op inhoud te wachten. ;)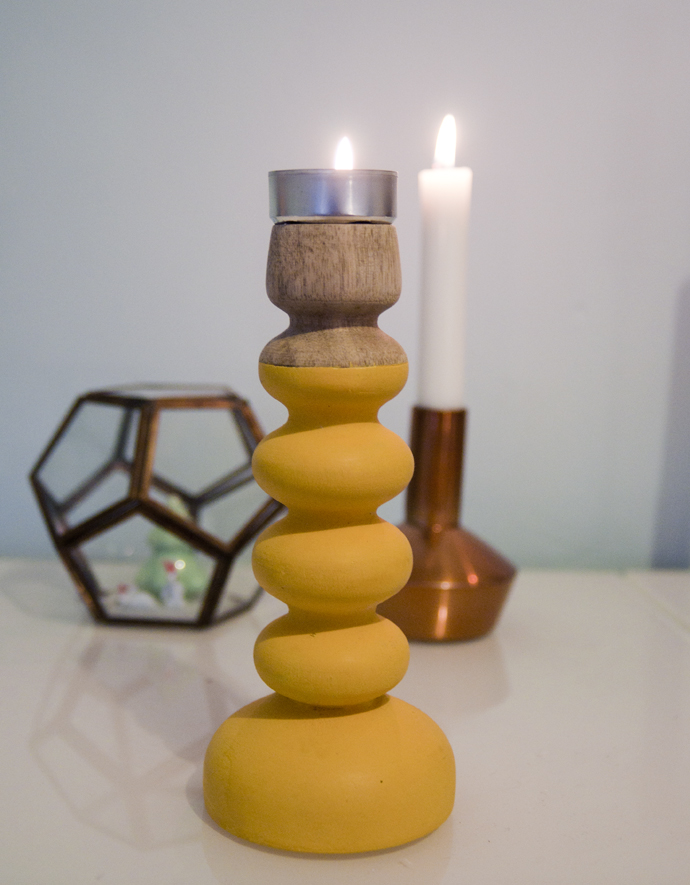 En deze kreeg Tom, een hele toffe gele kandelaar. Er moet een kaars in, maar omdat onze kaarsen te smal zijn, hebben we er eerst even een waxine lichtje opgezet. Ook leuk zo!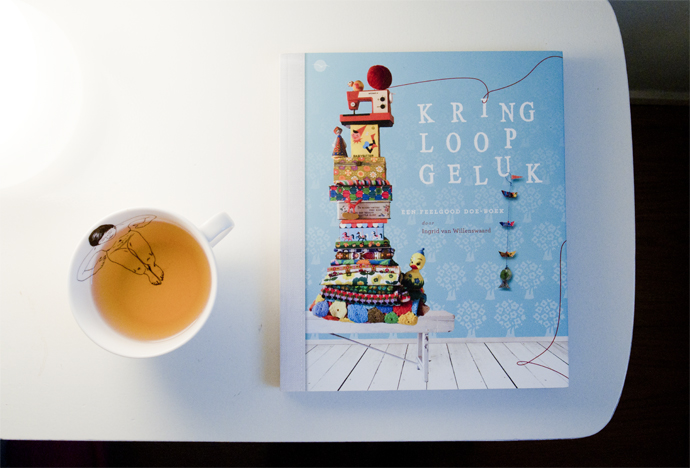 Ik kreeg een heel tof boek van blogster Ingrid (Ing-things) over kringloopgeluk. Het staat vol met lieve diy's en kringlooptips. Alleen al leuk om doorheen te bladeren. :)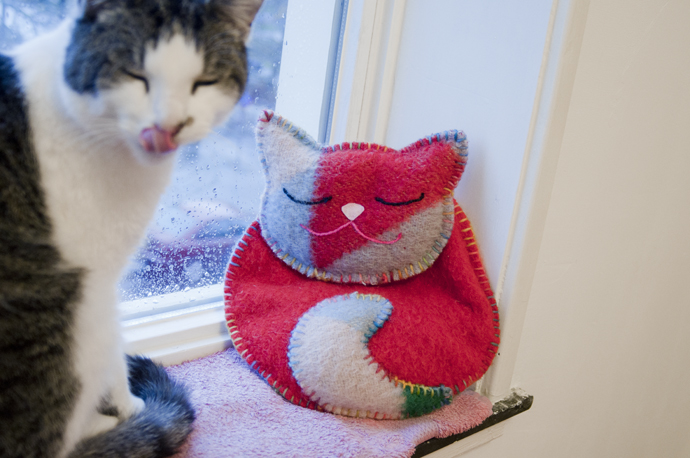 Tom kreeg een poes gemaakt van een oude deken waar een kersenpittenzakje in kan. De kersenpittenzak kun je in de magnetron zodat je een lekker warm poezenbeest hebt voor in bed of op de bank (nu hebben we er dus drie, hihi).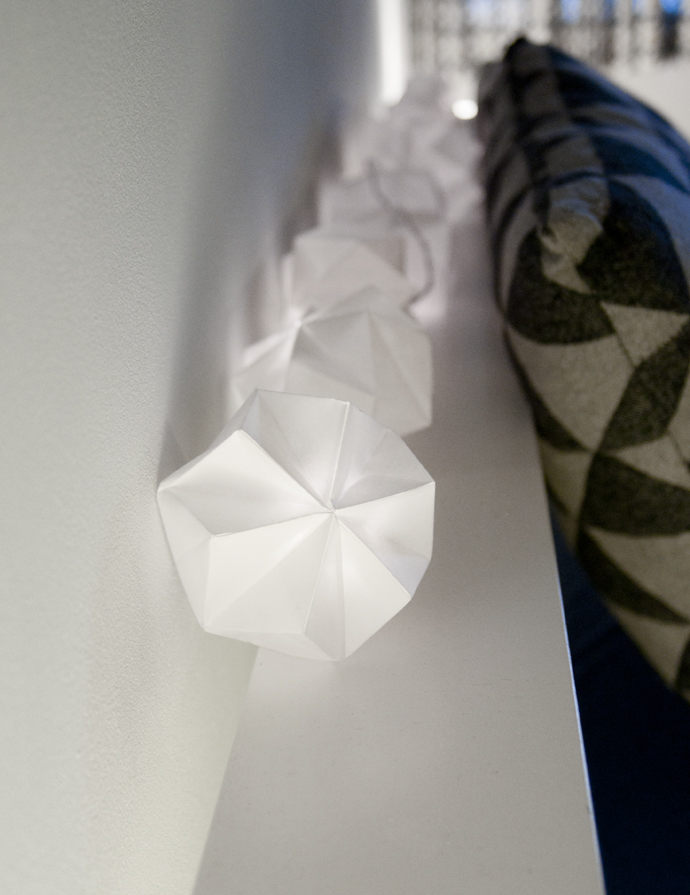 En tot slot een hele leuke lampionnetjesslinger op batterijen die ik achter onze hoofdkussens op bed heb neergelegd. Staat heel gezellig en kerstig. En waarom ik ze had gekregen? Vanwege mijn liefde voor geometrische dingen, haha.
***
Wat heb jij van Sinterklaas gekregen?