Of het nou komt doordat het weer wat kouder wordt, of doordat ik uitgekeken ben op mijn blote zomerkleding, ik weet het niet. Maat ik wil een oversized, comfy vest! En wellicht loop ik hopeloos achter op de mode, het maakt me niet uit, ik wil er een! Waarom? Hierom: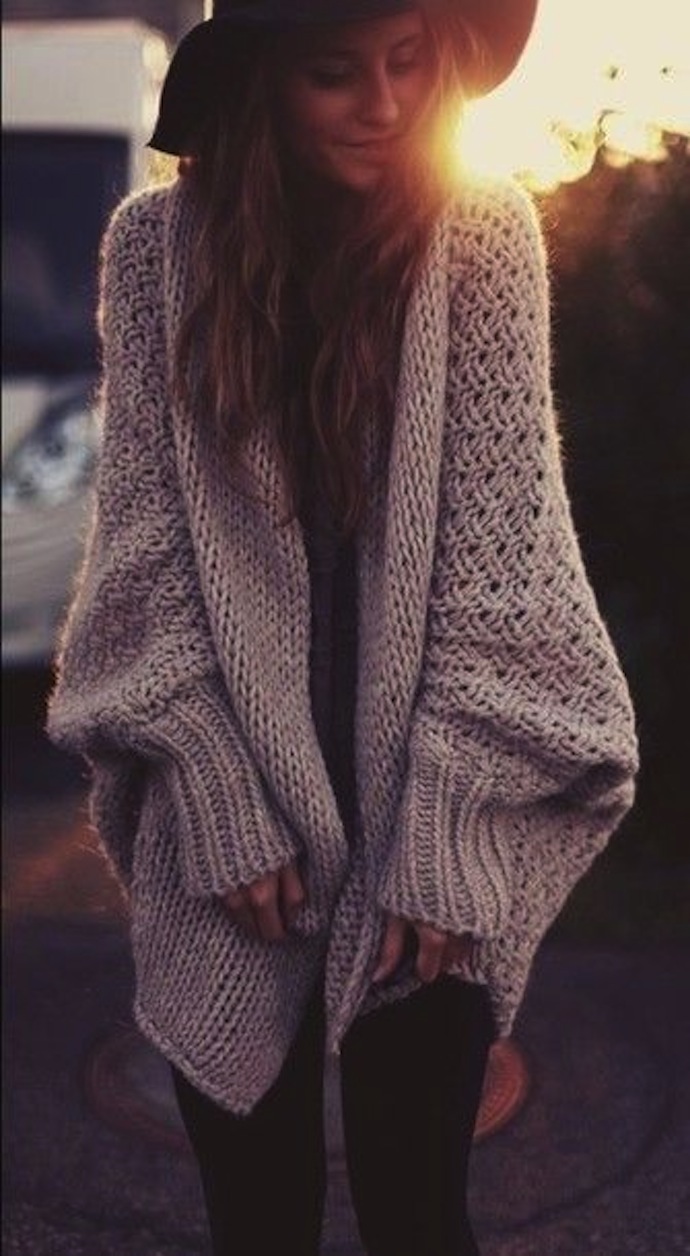 Eigenlijk zegt deze foto naar mijn idee al genoeg. Een vest waar je bijna in verdrinkt, heerlijk! Het vest lijkt bijna wel een deken met mouwen en wie wil dat nou niet? Zou daarom de Snuggy bedacht zijn?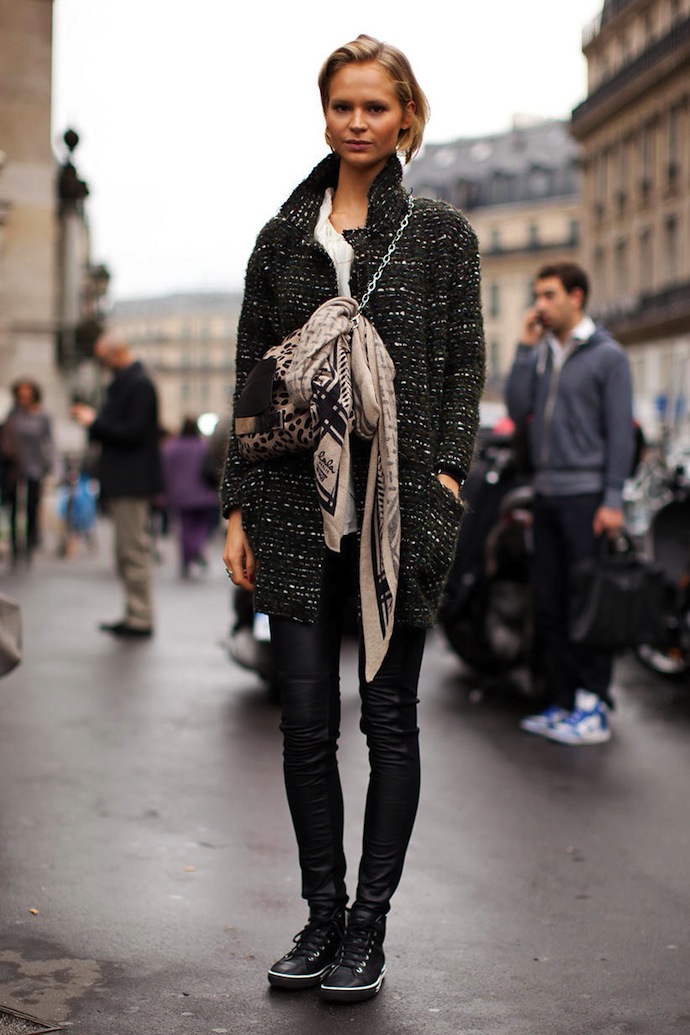 In combinatie met een strakke broek of legging zorg je ervoor dat je niet een grote hobbezak lijkt. Bij dit vest vind ik het leuk dat er ook zakken inzitten.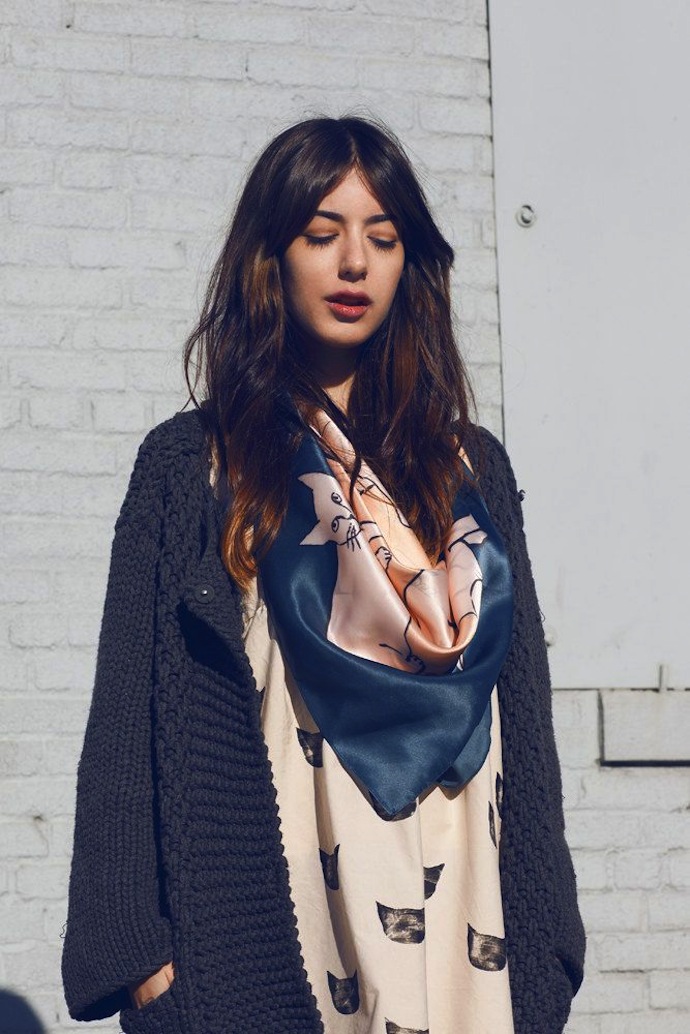 Genietend van de laatste zonnestralen van de zomer kun je het vest prima dragen als een jas. Hierbij vind ik het leuk dat het vest gecombineerd wordt met een zijden sjaal. Het contrast tussen de stoffen maakt de outfit net wat interessanter.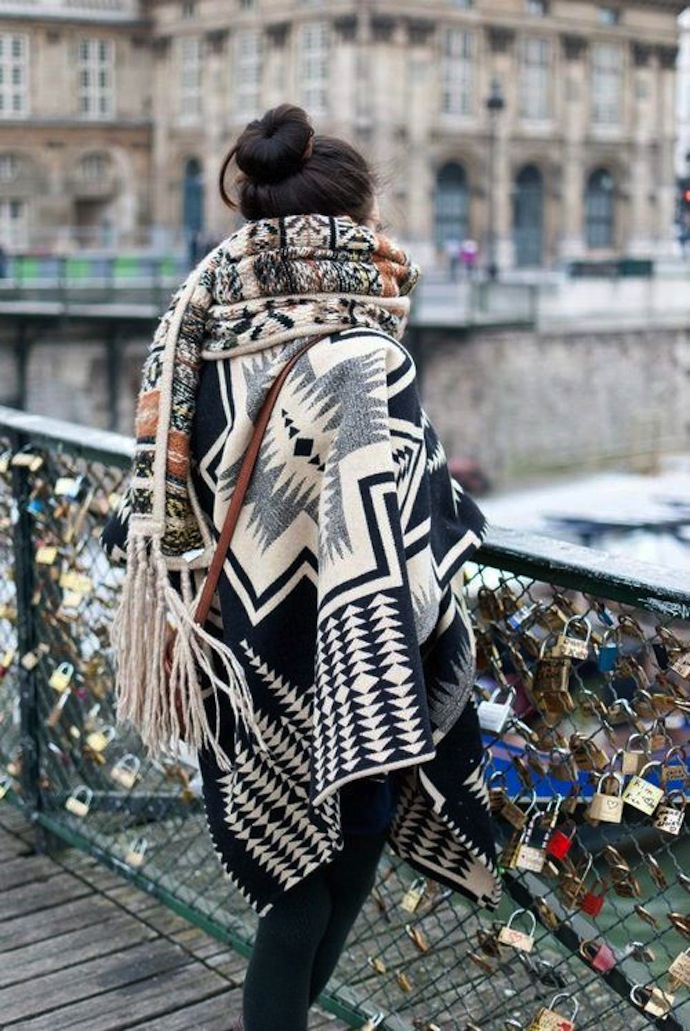 Wanneer het nog wat kouder wordt, doe je er gewoon een hele dikke vette sjaal bij om en kun je alsnog zonder jas naar buiten!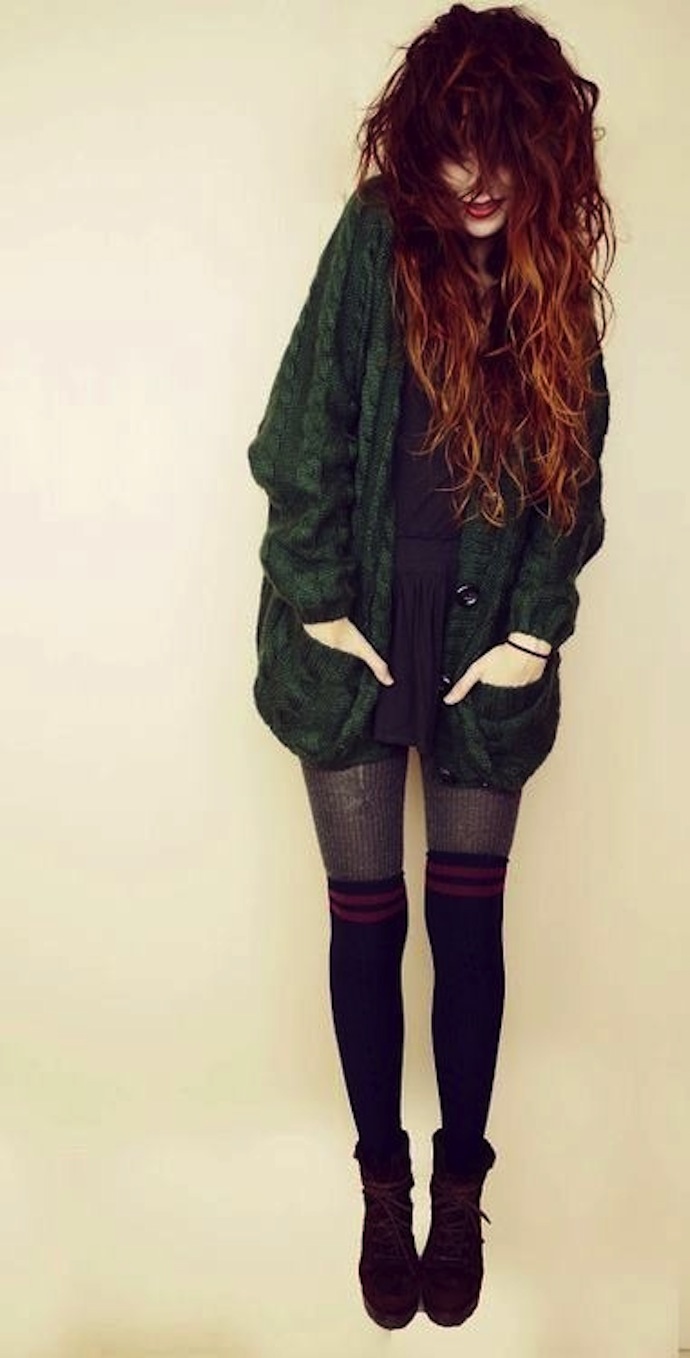 Ik vind het mooi als het vest over je heup valt. Dan kun je er prima een kort rokje onder aandoen, zonder dat het te uitdagend wordt. Ik heb het idee dat een vest je outfit wat onschuldiger maakt, iets liefelijker en doordat het ruim om je lichaam valt ook minder sexy.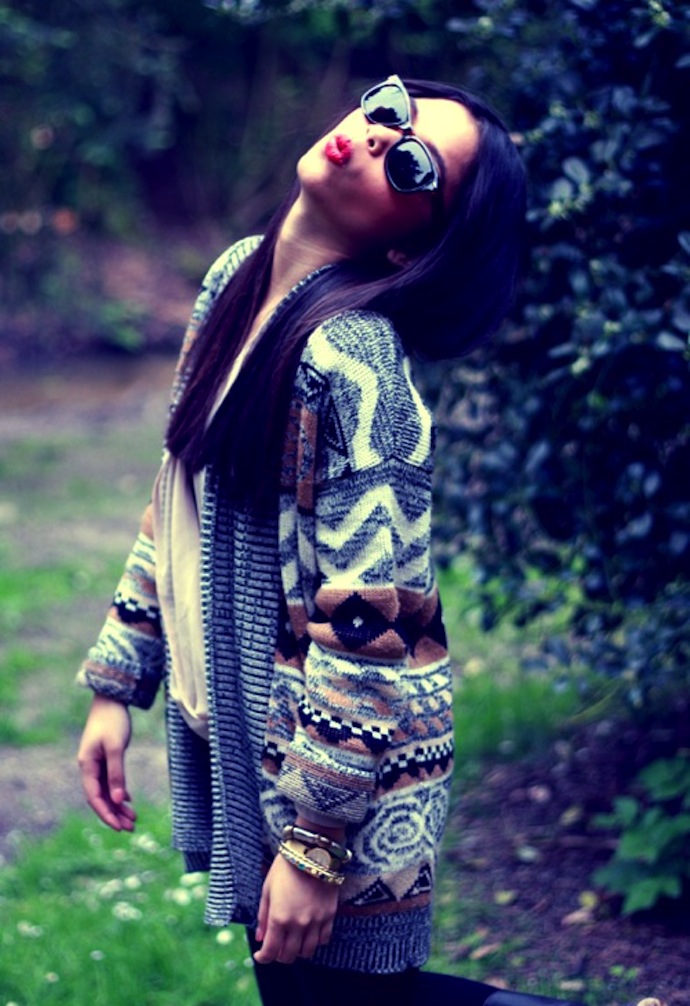 Er zijn veel vesten te krijgen in een egale kleur. Mooi, maar een patroon vind ik ook erg leuk! En de armbanden vind ik ook een leuke toevoeging. Daarmee maak je de outfit weer wat vrouwelijker.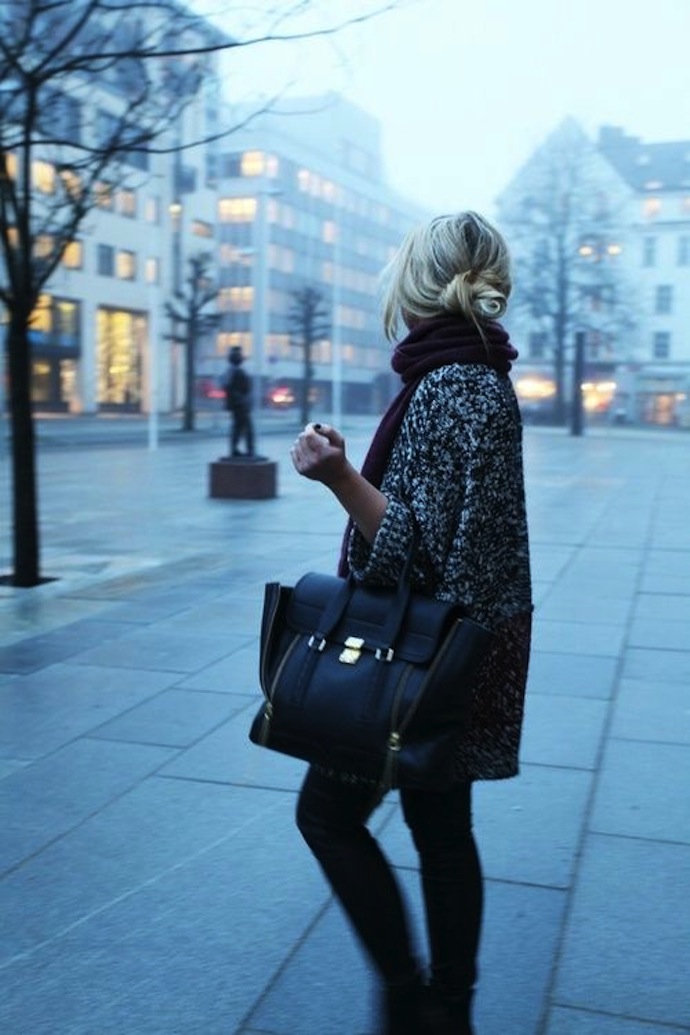 Doe je haar in een romantische knot, designer tas erbij, klaar ben je! Door deze foto krijg ik spontaan zin in een herfstavond (zonder de regen dan).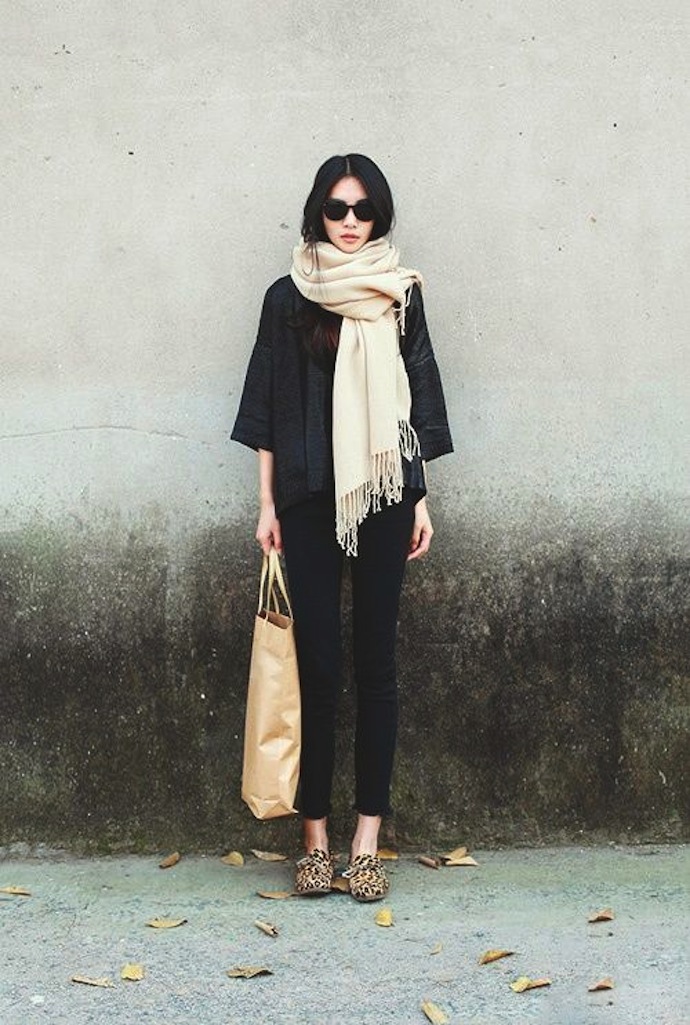 Een vest met korte mouwtjes vind ik eigenlijk ook wel grappig. Als je wilt kun je, wanneer het wat kouder is, er iets met lange mouwen onder dragen.
Ik vrees dat ik nu per direct naar de stad moet om dus een groot comfy vest te kopen…
Of ik bestel er een online. Bij Otto.nl hebben ze ook een collectie met fijne grote vesten, deze vind ik zelf het leukste: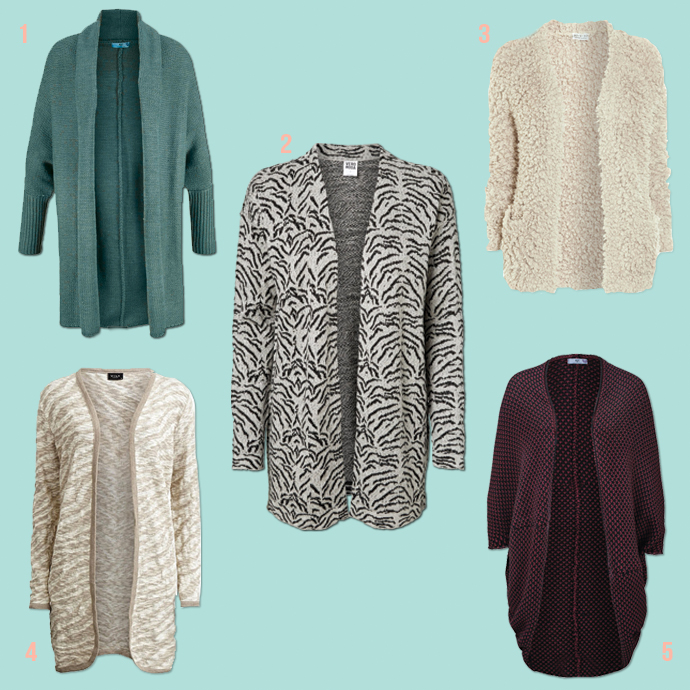 1 – Bij dit vest vind ik het leuk dat de onderkant van de mouwen strak zijn. Hierdoor krijg je bij de bovenkant een soort pof effect en als je wilt kun je de mouwen ook makkelijk opstropen.
2 – Dit vest vind ik het leukste, lekker groot en een mooi patroon.
3 – Deze lijkt me zo heerlijk zacht! Ik zou me echt een teddybeer voelen als ik het aan zou hebben!
4 – Dit vest spreekt me dan ook wel weer aan, mooie zachte kleuren en niet al te dik waardoor je er gemakkelijk nog een jas overheen kunt dragen.
5 – De lijn van dit vest vind ik mooi, dat het een soort van rond loopt! En hij ziet er lekker warm uit.
***
Willen of hebben jullie al een vest? Waarmee zouden jullie het vest combineren?