My life in drawings.
Het leven kan soms zo verwarrend zijn. Bijvoorbeeld: is een kat op je bed nou fijn of niet? En een serie uitkijken, is dat nou leuk of juist stom? Ik heb alle voor en nadelen even op een rijtje gezet.
*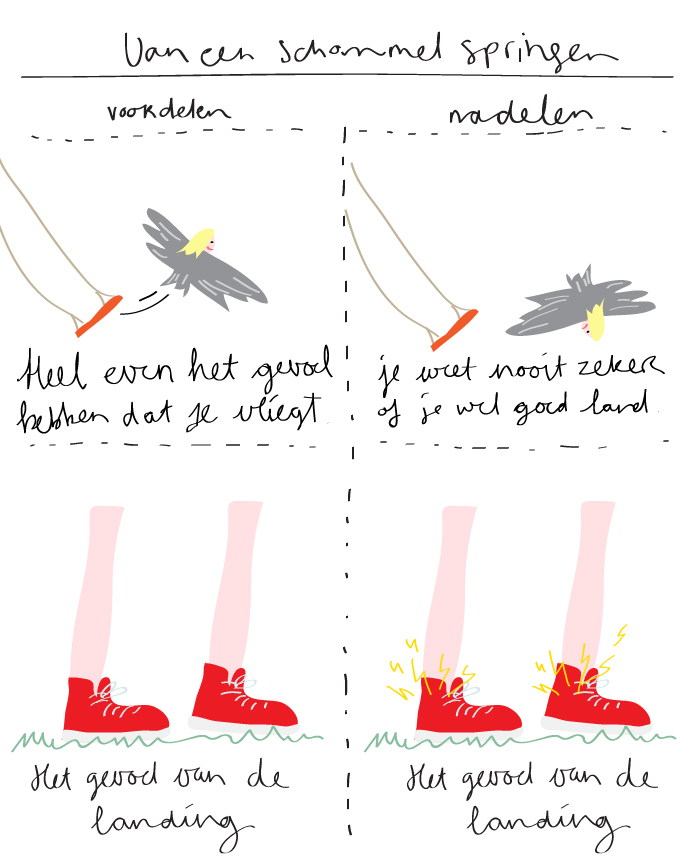 *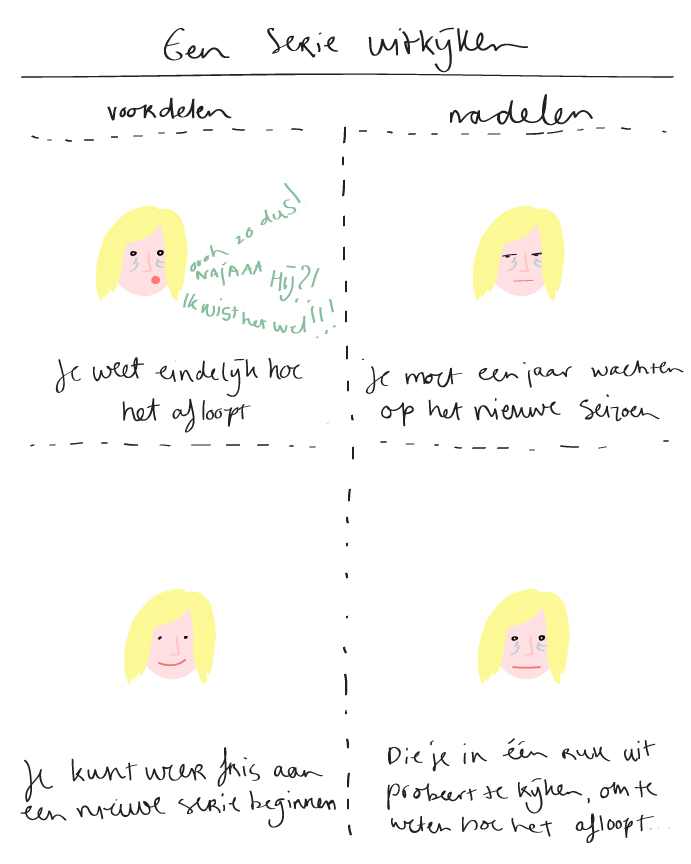 ***
Weten jullie nog meer voorbeelden?
Warning: preg_match(): Compilation failed: invalid range in character class at offset 4 in /customers/a/8/1/teamconfetti.nl/httpd.www/wp-content/plugins/pinterest-pin-it-button/includes/simple_html_dom.php on line 1364 Warning: preg_match(): Compilation failed: invalid range in character class at offset 4 in /customers/a/8/1/teamconfetti.nl/httpd.www/wp-content/plugins/pinterest-pin-it-button/includes/simple_html_dom.php on line 1364 Warning: preg_match(): Compilation failed: invalid range in character class at offset 4 in /customers/a/8/1/teamconfetti.nl/httpd.www/wp-content/plugins/pinterest-pin-it-button/includes/simple_html_dom.php on line 1364 Warning: preg_match(): Compilation failed: invalid range in character class at offset 4 in /customers/a/8/1/teamconfetti.nl/httpd.www/wp-content/plugins/pinterest-pin-it-button/includes/simple_html_dom.php on line 1364 Warning: preg_match(): Compilation failed: invalid range in character class at offset 4 in /customers/a/8/1/teamconfetti.nl/httpd.www/wp-content/plugins/pinterest-pin-it-button/includes/simple_html_dom.php on line 1364 Warning: preg_match(): Compilation failed: invalid range in character class at offset 4 in /customers/a/8/1/teamconfetti.nl/httpd.www/wp-content/plugins/pinterest-pin-it-button/includes/simple_html_dom.php on line 1364 Warning: preg_match(): Compilation failed: invalid range in character class at offset 4 in /customers/a/8/1/teamconfetti.nl/httpd.www/wp-content/plugins/pinterest-pin-it-button/includes/simple_html_dom.php on line 1364 Warning: preg_match(): Compilation failed: invalid range in character class at offset 4 in /customers/a/8/1/teamconfetti.nl/httpd.www/wp-content/plugins/pinterest-pin-it-button/includes/simple_html_dom.php on line 1364 Warning: preg_match(): Compilation failed: invalid range in character class at offset 4 in /customers/a/8/1/teamconfetti.nl/httpd.www/wp-content/plugins/pinterest-pin-it-button/includes/simple_html_dom.php on line 1364 Warning: preg_match(): Compilation failed: invalid range in character class at offset 4 in /customers/a/8/1/teamconfetti.nl/httpd.www/wp-content/plugins/pinterest-pin-it-button/includes/simple_html_dom.php on line 1364 Warning: preg_match(): Compilation failed: invalid range in character class at offset 4 in /customers/a/8/1/teamconfetti.nl/httpd.www/wp-content/plugins/pinterest-pin-it-button/includes/simple_html_dom.php on line 1364 Warning: preg_match(): Compilation failed: invalid range in character class at offset 4 in /customers/a/8/1/teamconfetti.nl/httpd.www/wp-content/plugins/pinterest-pin-it-button/includes/simple_html_dom.php on line 1364 Warning: preg_match(): Compilation failed: invalid range in character class at offset 4 in /customers/a/8/1/teamconfetti.nl/httpd.www/wp-content/plugins/pinterest-pin-it-button/includes/simple_html_dom.php on line 1364 Warning: preg_match(): Compilation failed: invalid range in character class at offset 4 in /customers/a/8/1/teamconfetti.nl/httpd.www/wp-content/plugins/pinterest-pin-it-button/includes/simple_html_dom.php on line 1364 Warning: preg_match_all(): Compilation failed: invalid range in character class at offset 4 in /customers/a/8/1/teamconfetti.nl/httpd.www/wp-content/plugins/pinterest-pin-it-button/includes/simple_html_dom.php on line 684 Warning: Invalid argument supplied for foreach() in /customers/a/8/1/teamconfetti.nl/httpd.www/wp-content/plugins/pinterest-pin-it-button/includes/simple_html_dom.php on line 691 Warning: preg_match_all(): Compilation failed: invalid range in character class at offset 4 in /customers/a/8/1/teamconfetti.nl/httpd.www/wp-content/plugins/pinterest-pin-it-button/includes/simple_html_dom.php on line 684 Warning: Invalid argument supplied for foreach() in /customers/a/8/1/teamconfetti.nl/httpd.www/wp-content/plugins/pinterest-pin-it-button/includes/simple_html_dom.php on line 691
Dit vind je vast ook leuk: