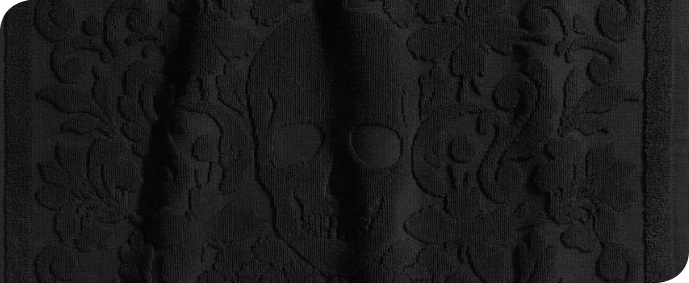 O H&M, of de kwaliteit altijd even goed is, valt over te discussiëren, maar hip en goedkoop is het in ieder geval wel. H&M heeft ook al een tijdje een Home-lijn waar ik me nooit ontzettend in had verdiept. Tot vandaag, want er zitten verdomd mooie spulletjes tussen met een fijn prijsje.
Metalen blik | € 9,95 | Afmeting 14×20 cm.
Dit blik bijvoorbeeld. Daar kun je prima een halfje bruin of een stapel zelfgebakken koekjes in kwijt.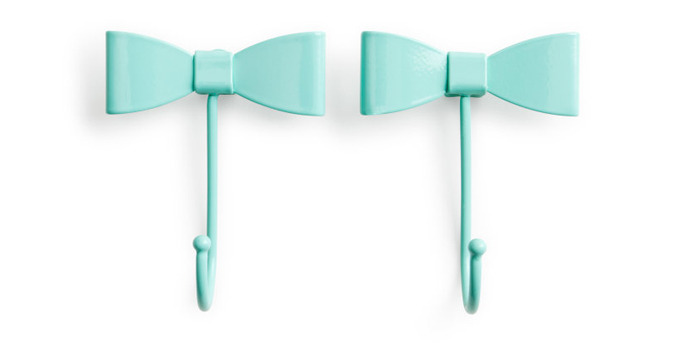 Set van twee haken | € 4,95 | Afmeting: 5 x 7 cm.
Of deze snoezige haakjes. Ze zijn er ook in het roze.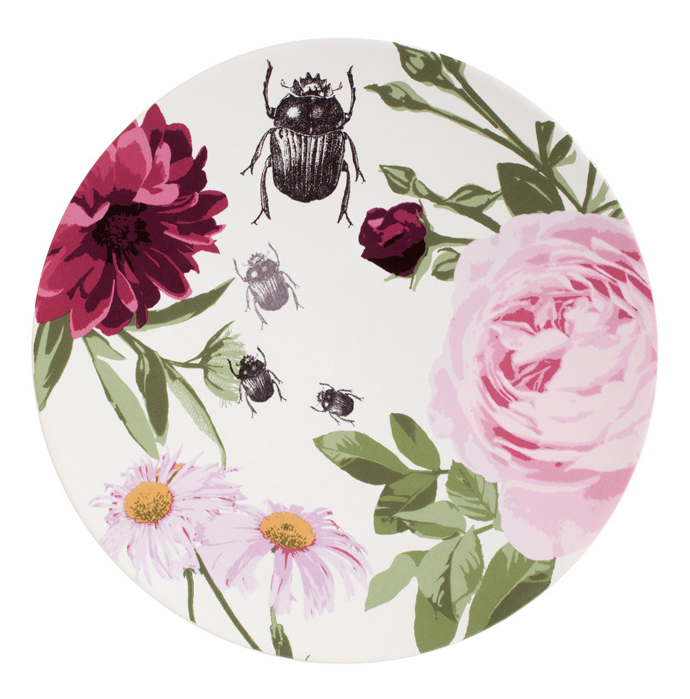 Bord | € 5,95 | Materiaal: keramiek | Diameter 22 cm.
Dit bord vind ik zo leuk door de kevertjes die eroverheen lopen. Heel lieflijk, maar toch een beetje creepy.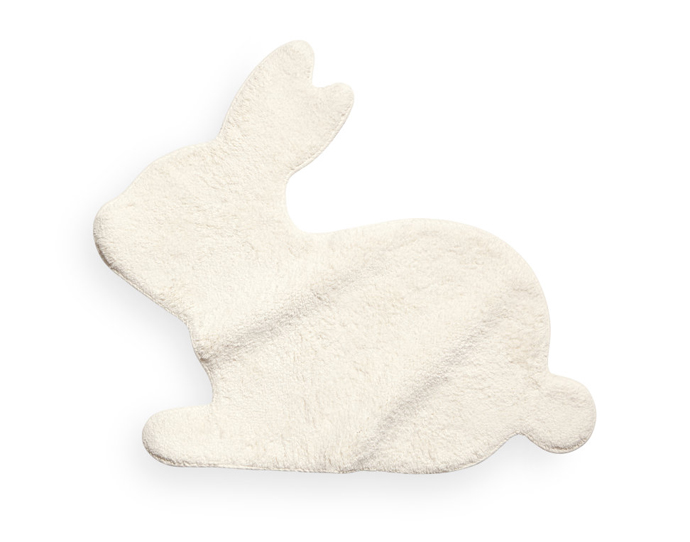 Konijnvormig vloerkleed | € 14,95 | Afmeting ca. 70×85 cm.
Dit kleedje lijkt me ook superleuk als badmat, tegen onze donkergrijze tegels. Of op een houten vloer, zodat hij lekker opvalt.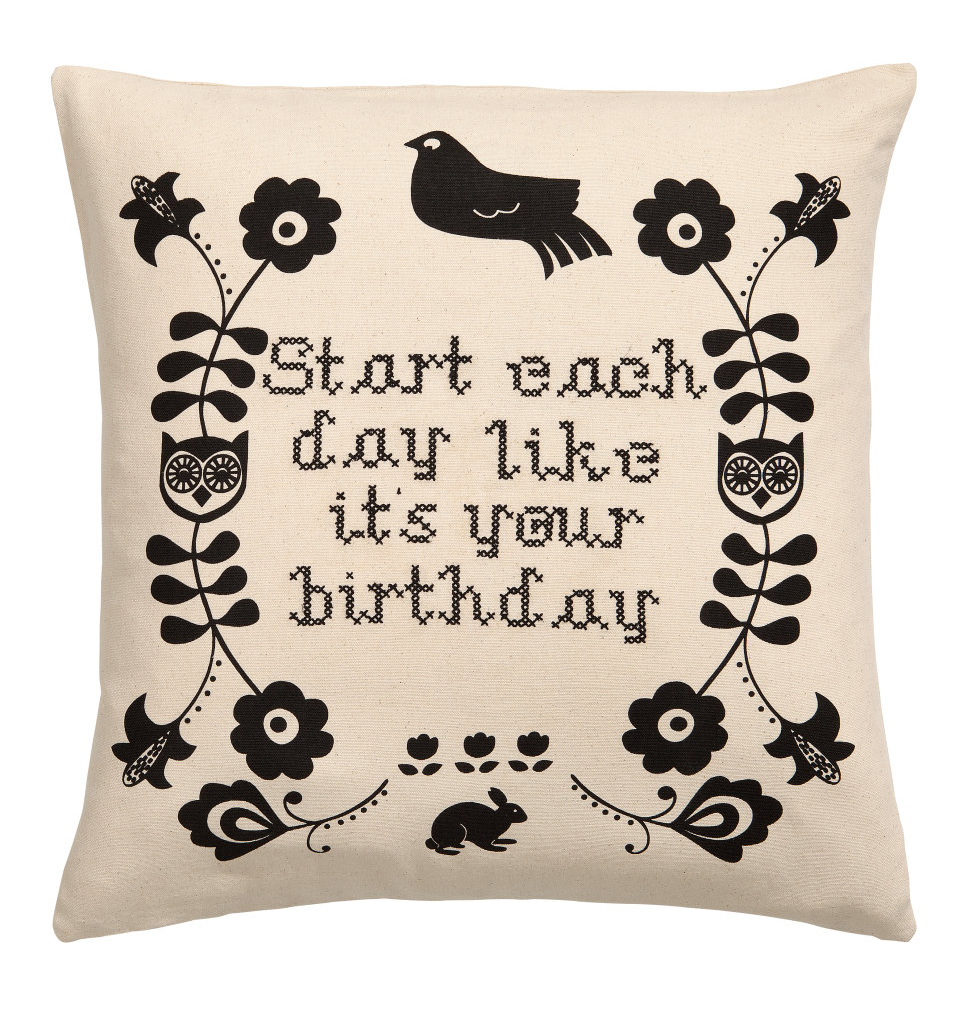 Kussenhoes | € 9,95
Ik hou van jarig zijn, dus met dit motto kan ik wel wat!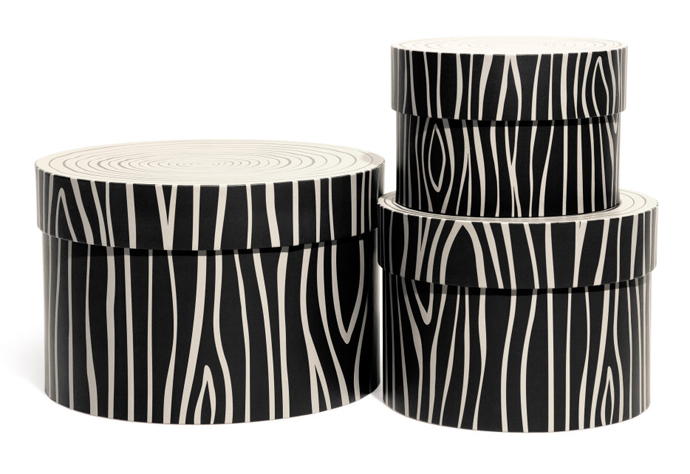 Set van 3 opbergdozen | € 17,95 | Groot 15×23 cm, medium 13×18 cm, klein 10×15 cm.
Dozen in de vorm van boomstronkjes, I like it!
Gordijn | € 14,95 | Materiaal: geweven katoen met een fotoprint.
Dit kom ik zelden tegen. Jammer dat we alleen maar korte, kleine ramen hebben.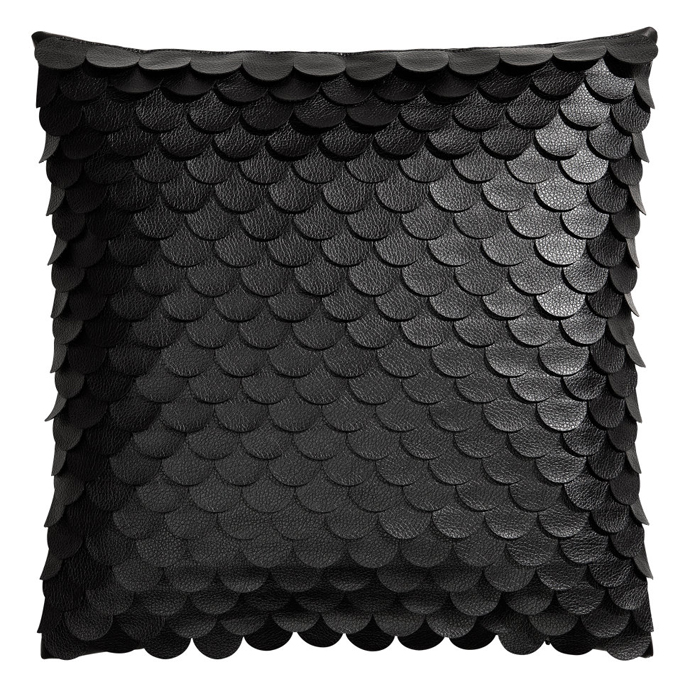 Kussenhoes | € 19,95 | Materiaal: imitatieleer.
Mooie textuur. Doet me denken aan Meneer de Uil van De Fabeltjeskrant!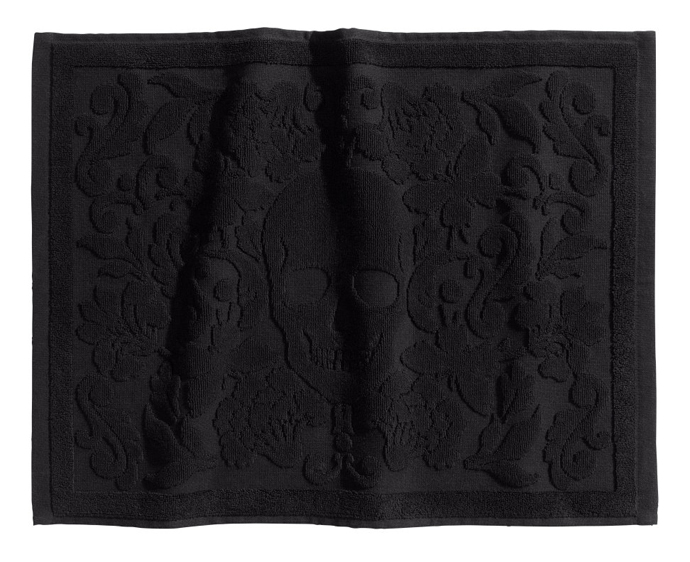 Badmat | € 7,95 | Materiaal: katoenen badstof.
Dit vind ik ook leuk. Heel stoer, maar omdat het zwart op zwart is, zie je het niet meteen.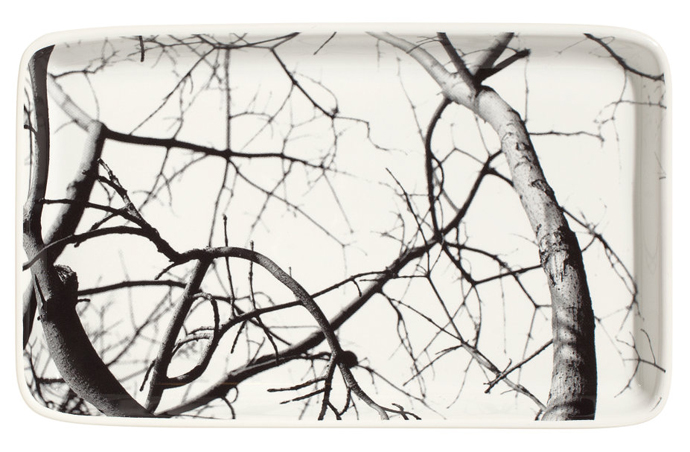 Bord | € 5,95 | Materiaal: keramiek met een geprint motief | Afmeting 13×21 cm.
Ik zou er niet snel van eten, maar als bord voor hapjes o.i.d. vind ik hem erg mooi.
Benieuwd geworden? Klik hier om zelf rond te snuffelen bij de webshop van H&M Home.
Heb jij er al eens iets gekocht?
P.s. Vergeet je niet mee te doen met onze winactie? Je hebt nog tot en met maandag om mee te doen!