Gastblog door Heis – Als je souveniers koopt op je vakantiebestemming, denk je vaak aan beeldjes, ansichtkaarten of etenswaren. Vorig jaar nam ik iets mee naar huis, dat ik nu elke plezierreis probeer te vinden en te kopen. Mooie stoffen…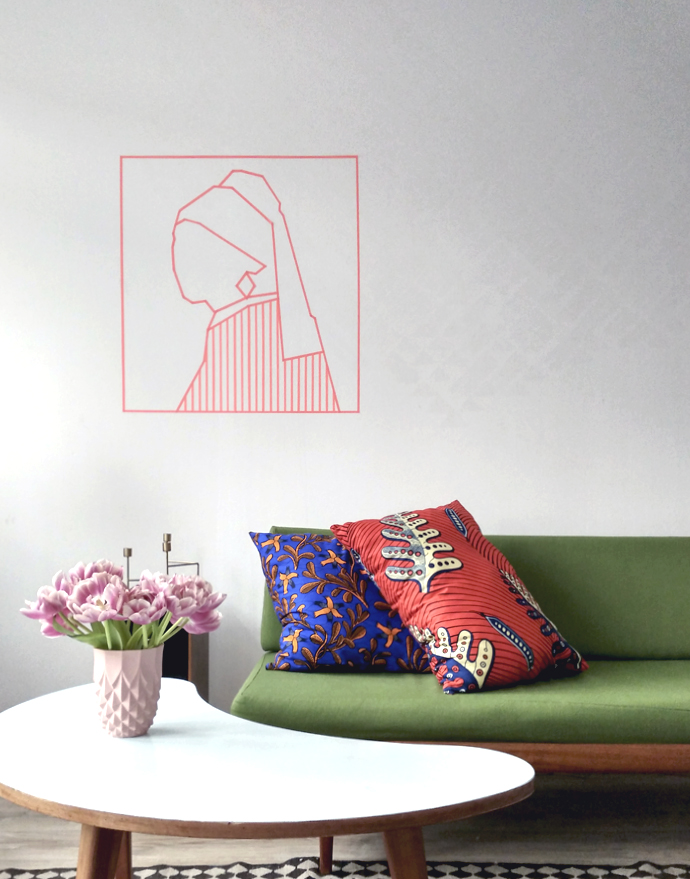 Het is bijna een jaar geleden dat ik het vliegtuig pakte naar Zuid-Afrika voor een bruiloft. Na een prachtige ceremonie en een knallend feest hebben mijn lief en ik nog drie weken door het land gereisd.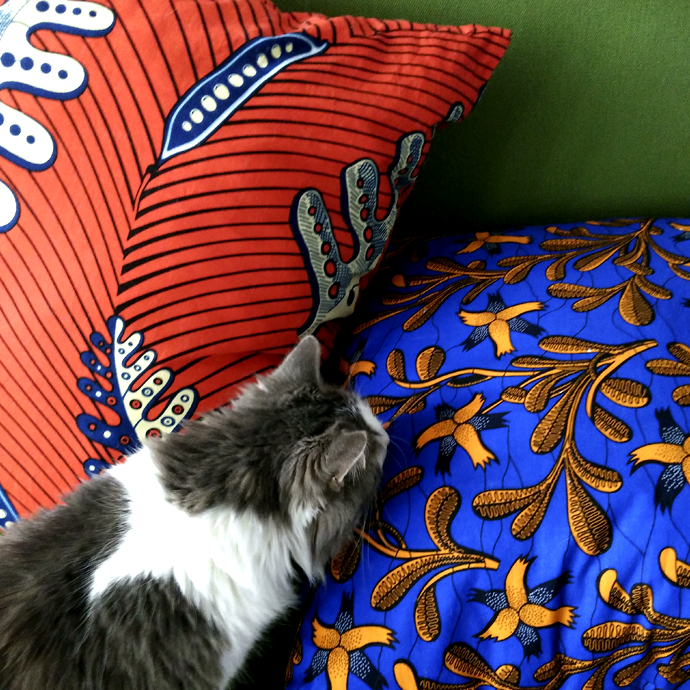 Je neemt honderden foto's, verzamelt allerlei papierwerk en koopt een paar leuke houten beeldjes voor je huis. Als het goed is, plak je dan eenmaal thuis met veel aandacht de foto's in een plakboek en herleef je de fijne momenten van de vakantie. Dat geldt alleen niet voor mij. Ik ben zo'n type dat pas na een aantal jaar de foto's eindelijk eens uitzoekt en ontwikkelt.
Maar iedere keer als ik nu in mijn woonkamer zit, dan denk ik terug aan mijn vakantie. De stof van de kussens op de bank heb ik meegebracht uit Zuid-Afrika.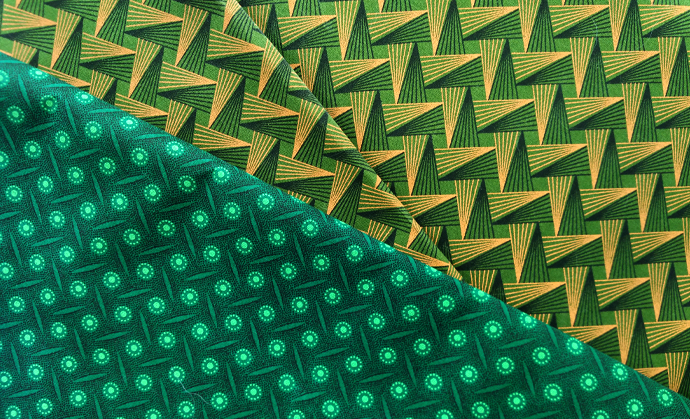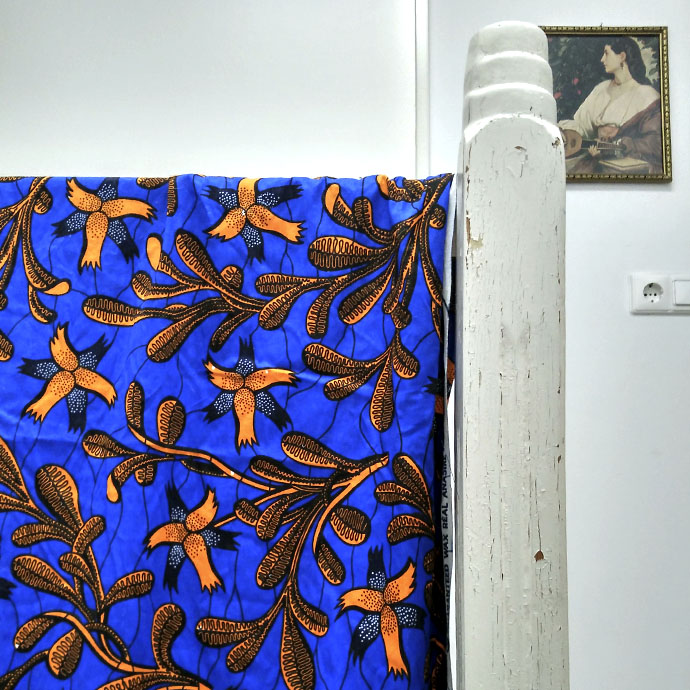 Ik heb allerlei kleurrijke stofjes gekocht in Johannesburg. Vele vrouwen liepen rond in de meest levendige bonte jurken en op dat moment zag ik mijzelf ook wel in zo'n flitsende outfit. Ik kocht een paar meter stof in verschillende prints. Maar eenmaal in Nederland bedacht ik me dat ik mij toch een vreemde eend in de bijt zou voelen, terwijl ik in Afrika zo met de zwerm paradijsvogels mee kon paraderen. Misschien komt het ook door de warme Afrikaanse zon, alles ziet daar zonniger en vrolijker uit. Ik heb van de meest uitbundige prints kussens gemaakt. En van de iets minder fleurige stoffen maak ik een jurk, rok of een jasje. Dat maakt het extra leuk. Je maakt een uniek item voor jezelf of je huis!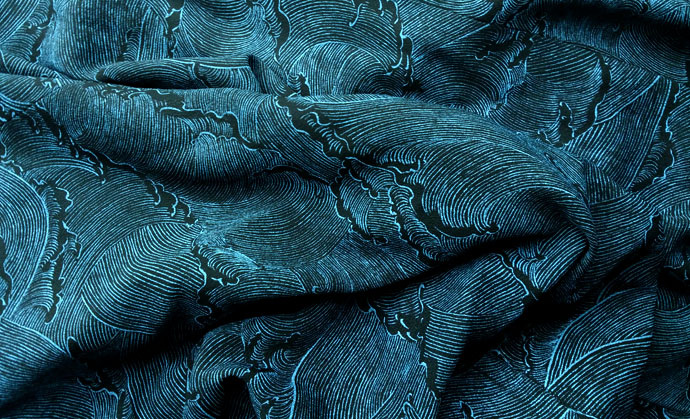 Ik vind jammer dat ik niet op eerdere reisjes naar leuke stofjes heb gekeken. Tijdens mijn reis door Japan heb ik – gelukkig – een prachtig tweedehands kimono jasje gekocht. Iedere keer als ik hem aan heb, ontwakenen mijn vakantieherinneringen weer.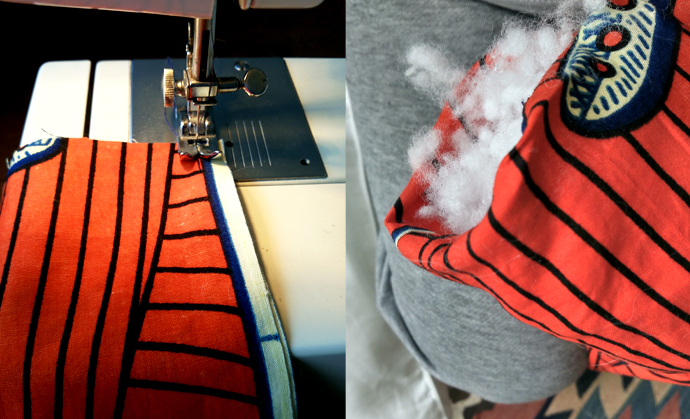 Een kussen maken is heel makkelijk, dat kan iedereen! Wat je nodig hebt is een naaimachine, een leuk stofje, vulling voor in het kussen, een paar spelden en een schaar.
✄ Knip de stof op maat.
✄ Leg de twee lappen stof netjes op elkaar, met de goede kant van de stof naar binnen gericht.
✄ Maak met spelden de hoekjes van de stof netjes aan elkaar vast.
✄ Naai met de naaimachine drie zijdes van het kussen vast.
✄ Naai de vierde zijde niet helemaal dicht. Laat een opening open zo groot als je hand.
✄ Draai het kussen binnenstebuiten.
✄ Vul de kussen met kussenvulling.
✄ Naai de opening dicht met naald en draad.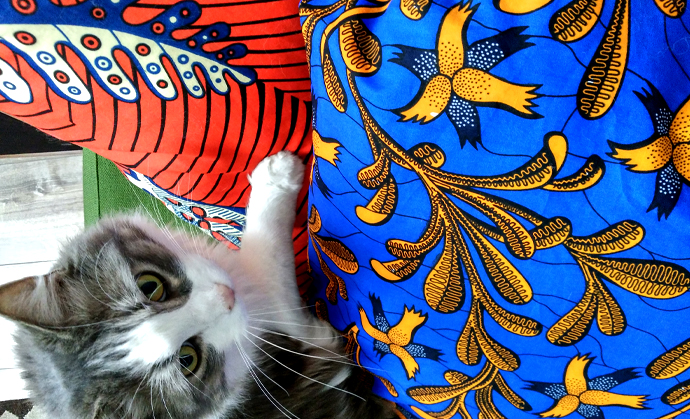 ♥♥♥
Heis is gek op kringlopen en mooie dingen en blogt één keer in de vier weken voor teamconfetti.nl. Nieuwsgierig naar meer van Heis? Lees haar eigen blog of volg haar op instagram.