Are you ready for a party??? Na jarenlang friemelen, klussen en prutsen, heb ik eindelijk een thuis kantoor die handig is én er heel gezellig uit ziet. Dat laatste heb ik onlangs bereikt door o.a. wat meer gezellige verlichting erin te stoppen. En nu ga ik mijn party office éindelijk laten zien!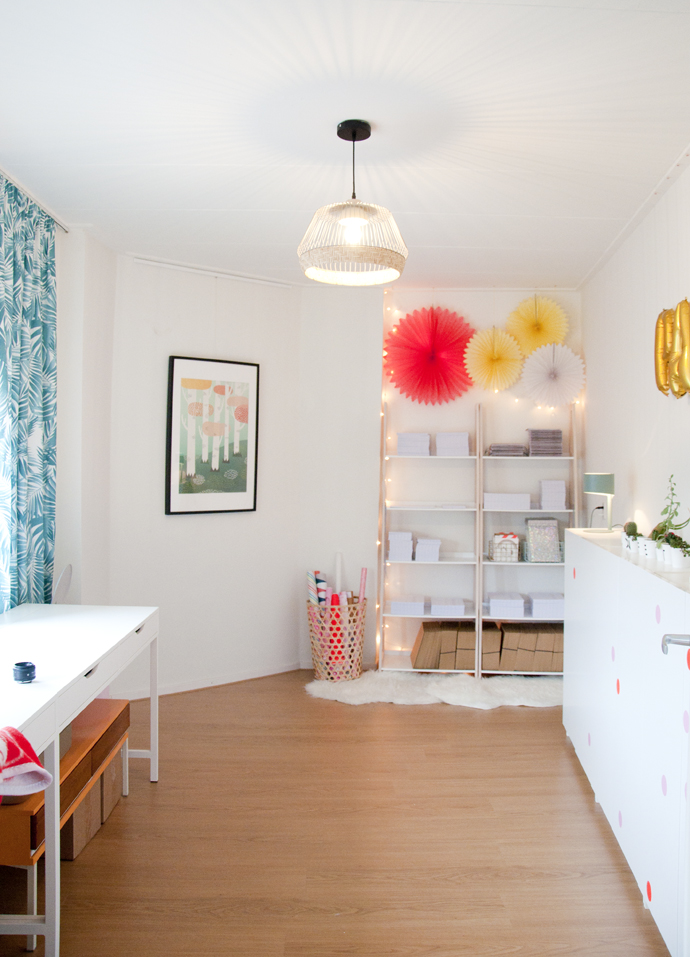 Zo ziet mijn office eruit als je door de deur stapt (vanuit de slaapkamer, ons huis heeft een beetje een gekke indeling). Deze kamer is zo schots en scheef als maar kan (de vloer loopt zelfs naar beneden en het einde van de kamer is breder dan het begin) maar ik heb het idee dat door de kamer op deze manier in te richten, dat niet zo héél erg opvalt.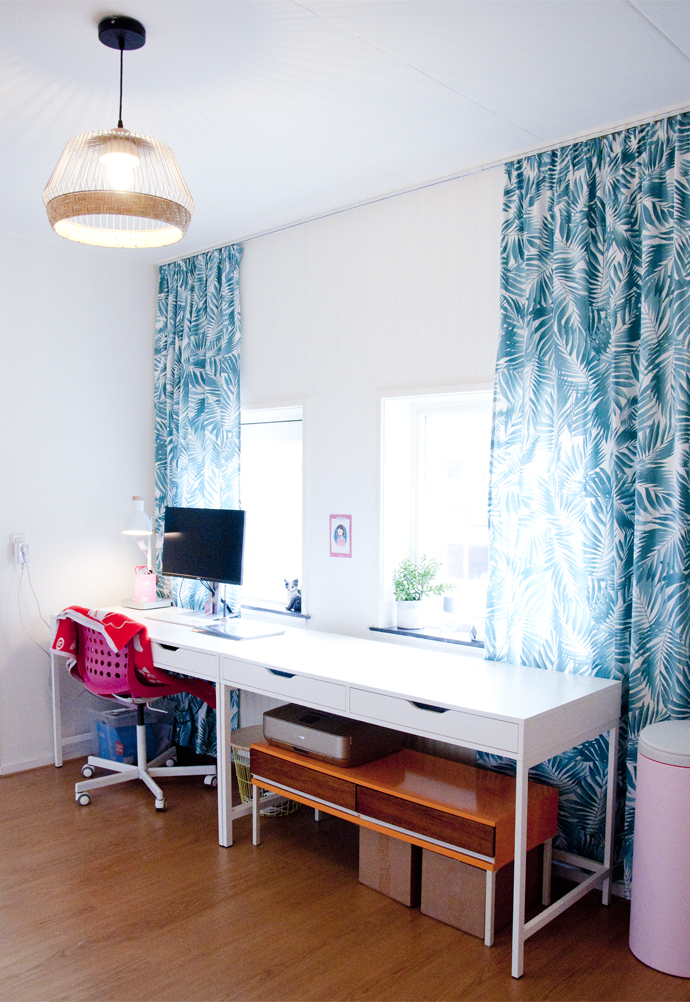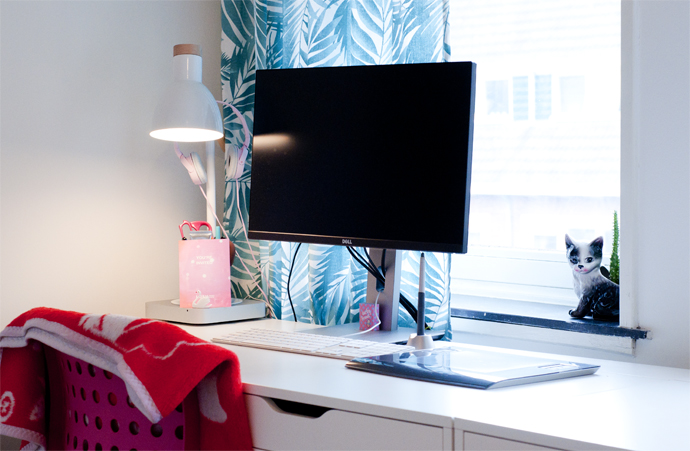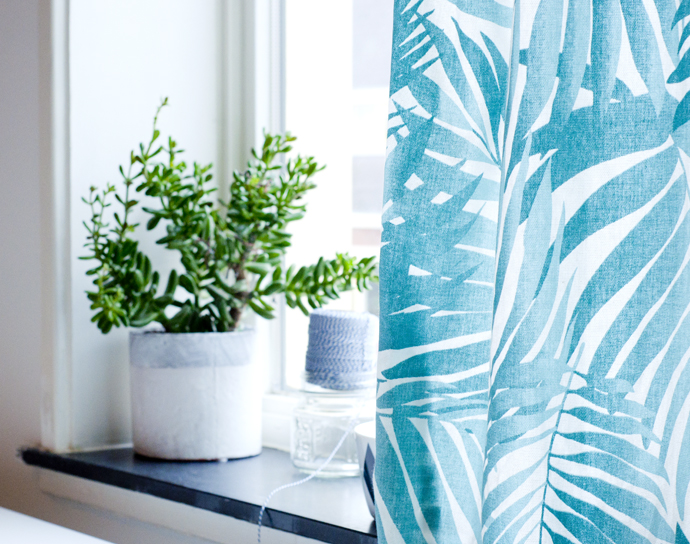 Ik heb een dubbel bureau (lucky me). Één bureau voor mijn computer en één bureau om webshop artikelen op in te pakken. De gordijnen heb ik pas gevonden en ik vind de print zó leuk! De vensterbanken zijn redelijk rustig, alleen een paar plantjes en wat webshop benodigdheden waar ik makkelijk bij wil kunnen.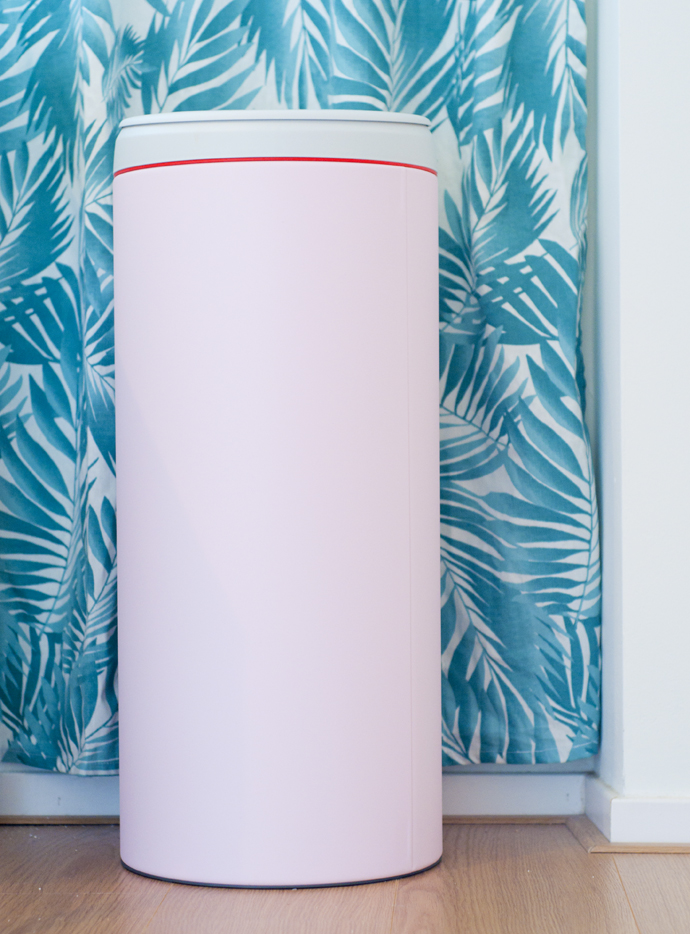 Deze prullenbak is mijn prized possesion. Is het raar om zoveel van een prullenbak te houden en te genieten van elk propje wat ik erin gooi? Misschien, maar het is goed om te genieten van de kleine dingen toch?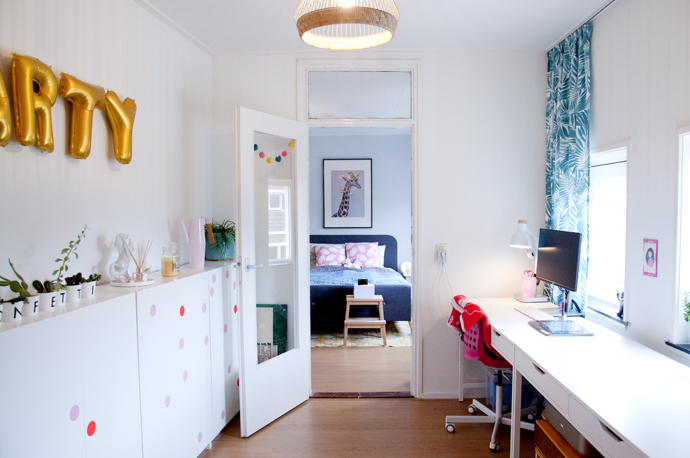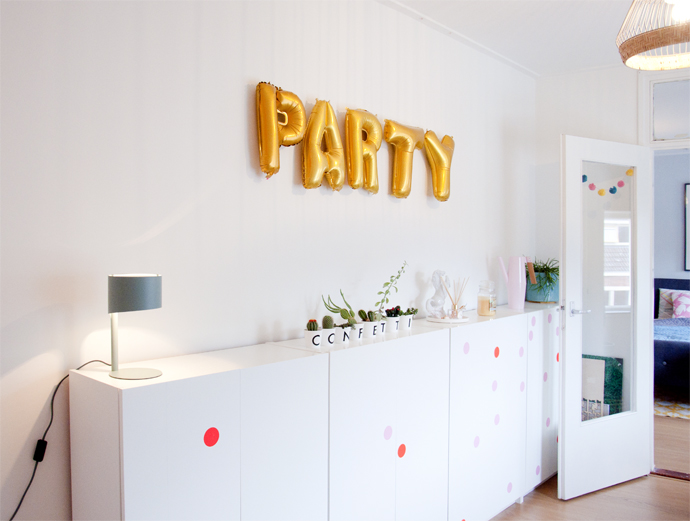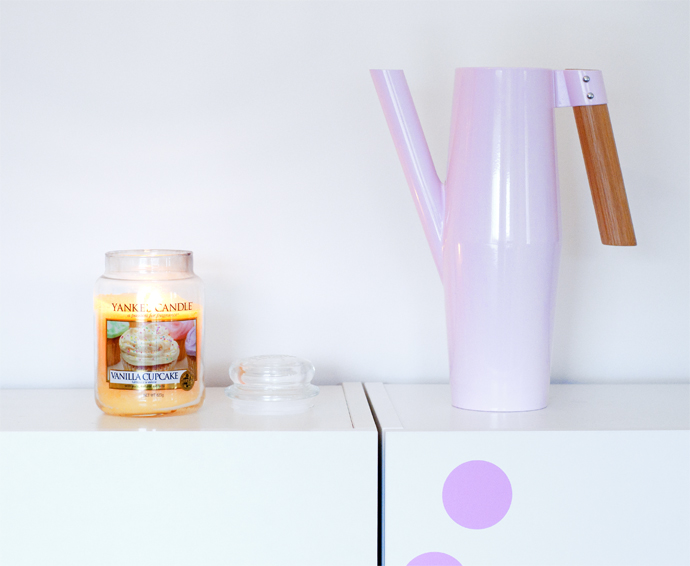 Tegenover mijn bureau aan de andere kant van de kamer staan vier kasten die ik heb beplakt met confetti stickers. Aan de muur hangen opblaasletters die het woord PARTY vormen. Eerlijk gezegd had ik verwacht dat ze er na twee dagen al slapjes bij zouden hangen, maar ze blijven echt heel lang mooi! Wel is de P op onverklaarbare wijze kapot gegaan en die heb ik moeten vervangen. Hopelijk blijven ze nog lang heel en mooi want ik vind het enorm leuk staan. Het is weer eens iets anders dan een poster of foto's aan de muur.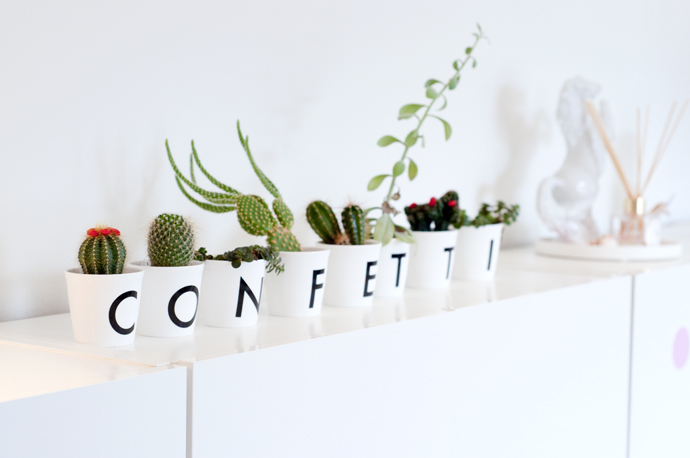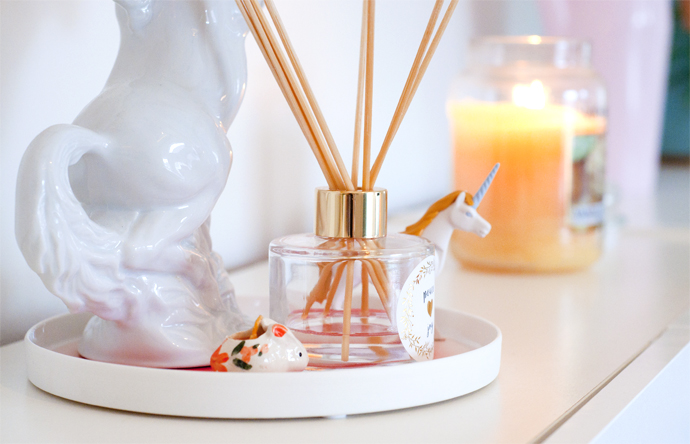 Verder staan er nog wat plantjes en andere knick knacks op de kastjes om het wat gezellig te maken. Kaarsje erbij, niks meer aan doen.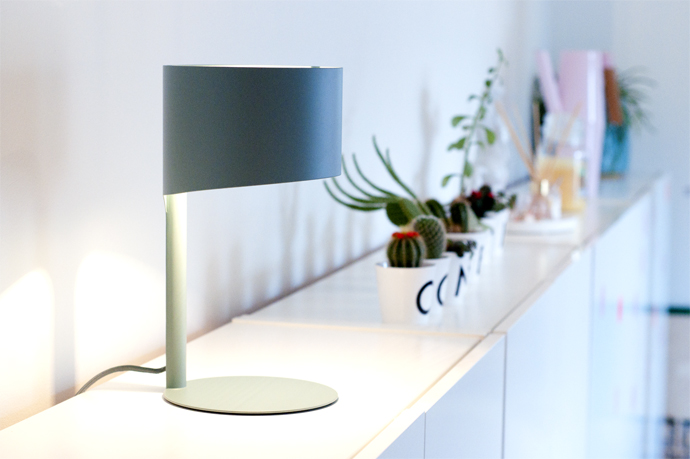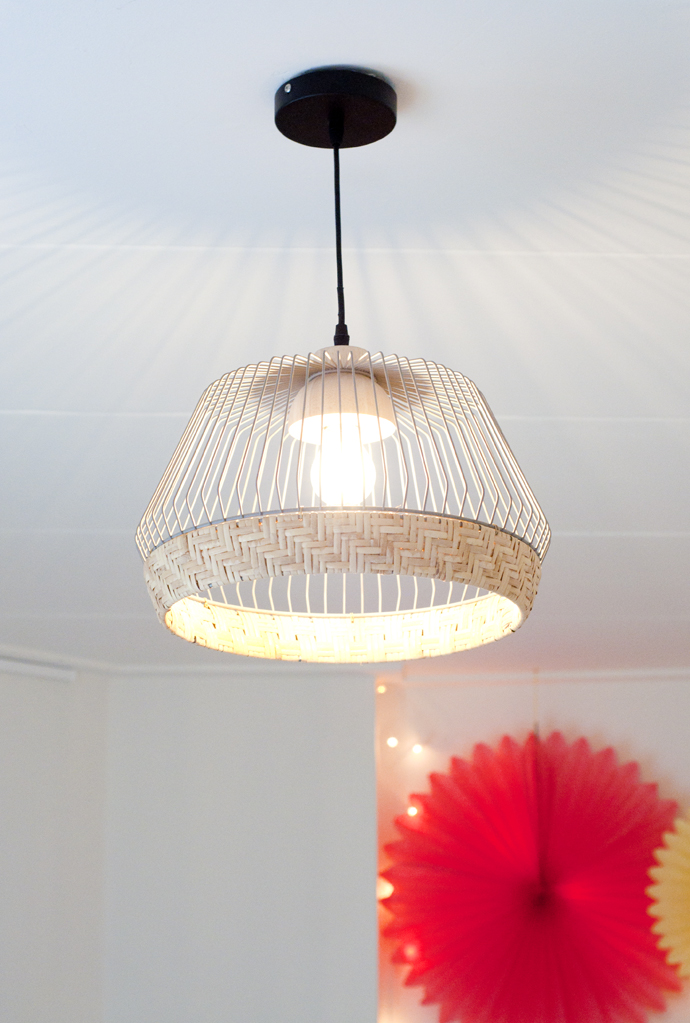 Één van de meest effectieve manieren om mijn kamer fijn en gezellig te maken, was de verlichting. Ondanks de twee ramen, schijnt de zon bijna niet naar binnen (komt door de ligging van ons huis) en mijn werkkamer is daarom al snel een donker hol. Enorm licht gaat het er nooit worden, maar door de toevoeging van wat extra lampen is het er in ieder geval een stuk knusser en gezelliger geworden. Het tafellampje en de plafondlamp komen beide van Eyoba.nl. Ze zijn beide prachtig van ontwerp, kleur en materiaal maar zijn heel erg betaalbaar. Awesome! Bij Eyoba.nl kun je behalve verlichting ook hele leuke andere meubels vinden zoals eettafels, eetkamerstoelen of barkrukken. Zeker even checken dus als je op zoek bent naar iets nieuws voor in je huis.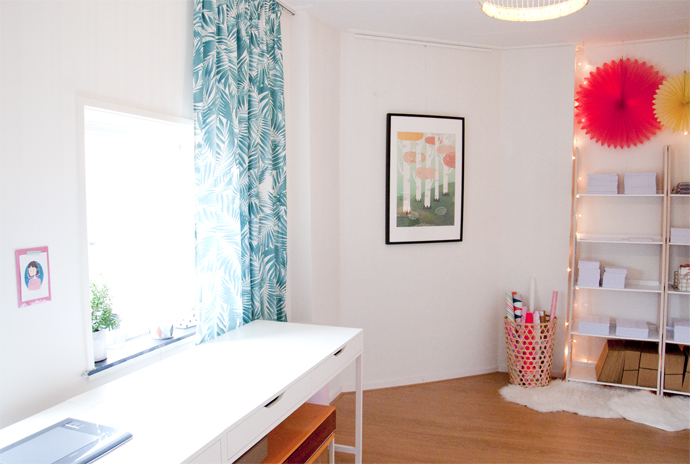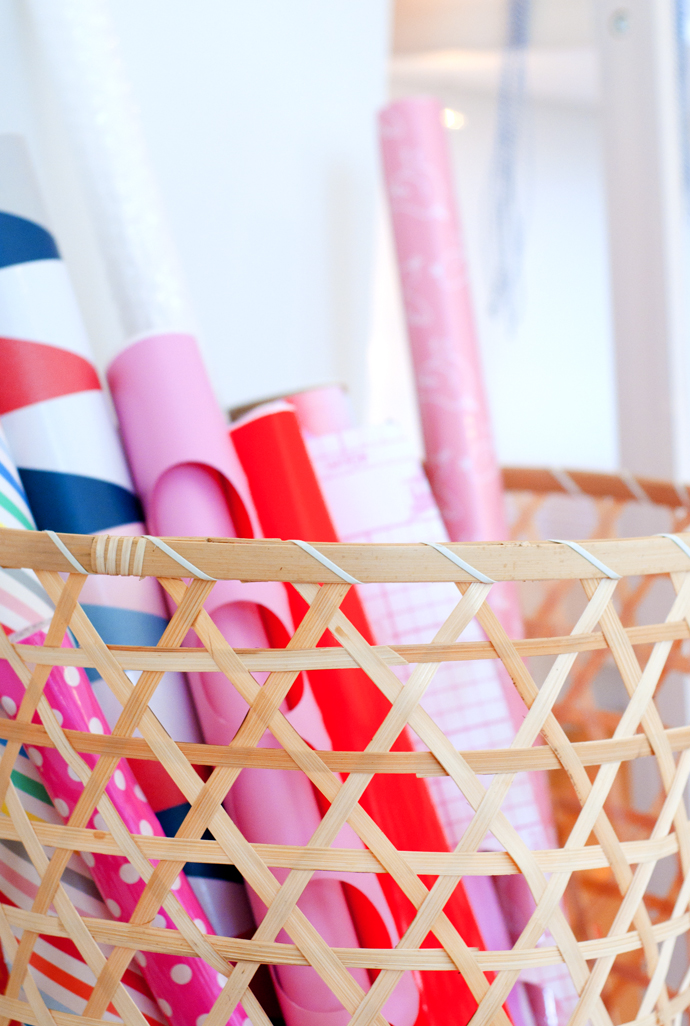 De poster in de hoek stond ook al héél lang op mijn wishlist en hij past perfect qua kleur en stijl bij de rest van de kamer. De mand met papier, de nep-bontvelletjes en de kerstlampjes achter de kast maken de kamer echt gezellig en zorgen ervoor dat ik er nu heel graag urenlang zit te werken. Het blijft lastig om de kamer netjes te houden (ik heb voor jullie mijn best gedaan) omdat er altijd spullen rondzwerven van HEMA of andere opdrachtgevers waar ik nog iets mee moet doen. Maar als hij opgeruimd is, is het er prachtig, haha.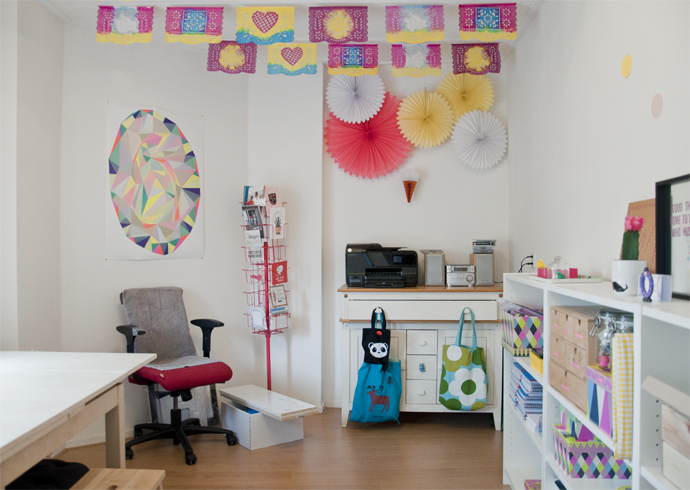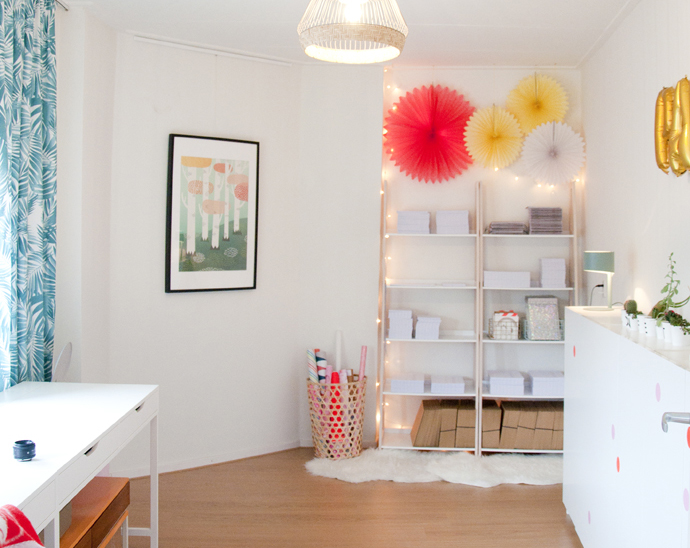 YES! Ik vond nog een before foto van ongeveer anderhalf jaar geleden. Het is wel duidelijk dat ik iets beter in declutteren ben geworden, hahaha. Mijn home office is nu echt een stuk rustiger en knusser!
♥♥♥
Voor wie nog meer van ons interieur wil bekijken, ik schreef eerder in samenwerking met Eyoba een artikel over onze eethoek. Ook leuk!