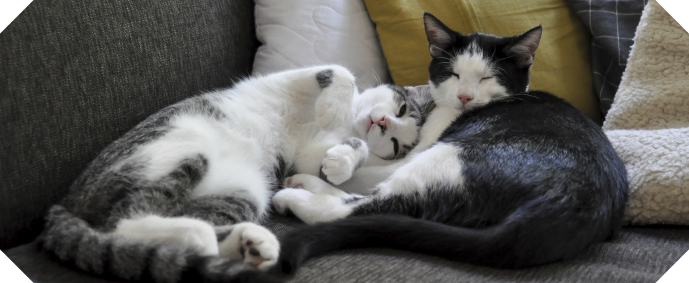 Ik heb het gevoel dat ze al bijna geen kittens meer zijn (totdat ik een andere kat over straat zie lopen en denk: 'Wow, wat is dat voor tijger!?'). Vooral Mo begint al aardig groot te worden. Ik vraag me af wanneer de kittenupdates ophouden en de poezenupdates beginnen. (En zit daar überhaupt iemand op te wachten?)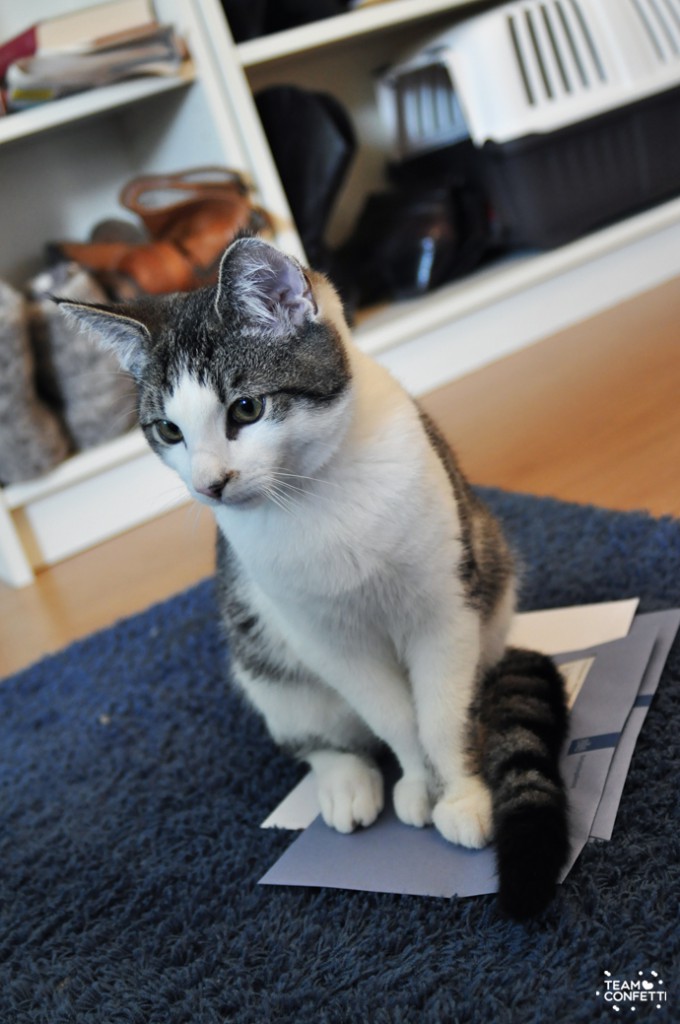 Net als veel katten vindt Tetkees het heel prettig om op een 'eilandje' te zitten. Of dat nu een kussentje op een stoel is, of een stel belasting-enveloppen, hem maakt het niks uit.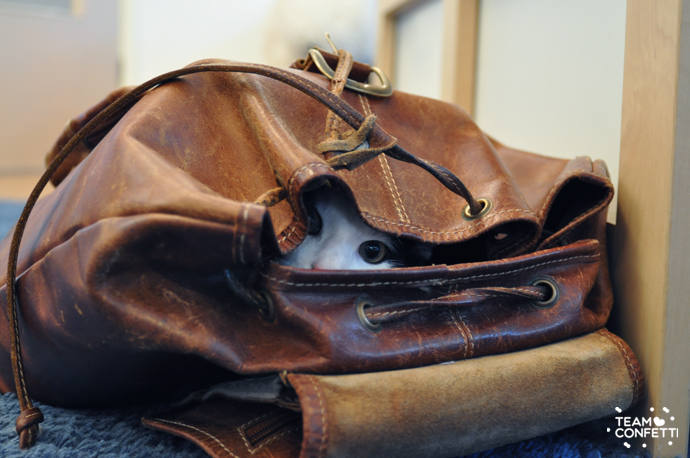 De poesjes zitten nog steeds graag in tassen, welke tas dan ook! Laatst ging Tetkees bijna per ongeluk met iemand mee naar huis, omdat hij zich in diegene zijn rugtas had verstopt.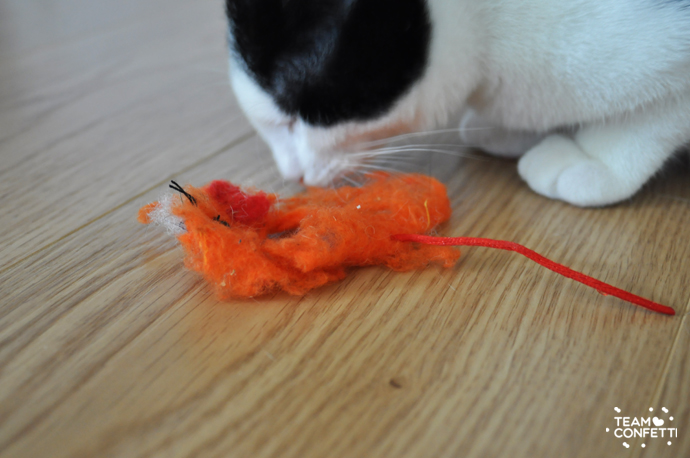 Geef onze poezen geen echt poezenspeelgoed, ze zullen het vernietigen! Pluis door de hele gang en een plat knuffelmuisje in de woonkamer. O, ik vrees voor de echte muizen… Hopenlijk liggen die straks niet ook verspreid door het hele huis…
Probeer maar eens foto's te maken van je nieuwe aankoopjes.
'Geef die maar aan mij' zei Mo.
Charme offensief! Wie kan hier nou ooit boos op worden?
Geniet nog even van deze zondag en tot volgende week!