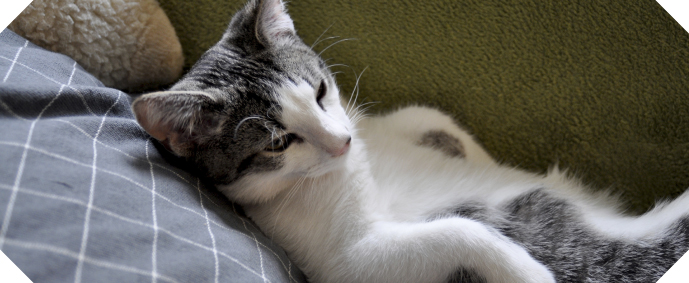 Een klein drama deze week: Tetkees was ervandoor gegaan. Of hij nou uit het wcraampje is gevallen of stiekem met het laatste bezoek mee naar buiten is geglipt, we komen er niet achter. Maar na een uur zoeken en roepen hoorden we hem piepen aan de overkant van de straat. Hij is weer terug!
Ik weet dat ze over een paar weken echt naar buiten gaan, maar ik was zo bezorgd. Het was avond en hij wist de weg niet. Er rijden nogal wat scooters door onze straat en het wcraampje is een-hoog. Gelukkig was hij ongedeerd. Zelf was hij niet erg onder de indruk van zijn avontuur.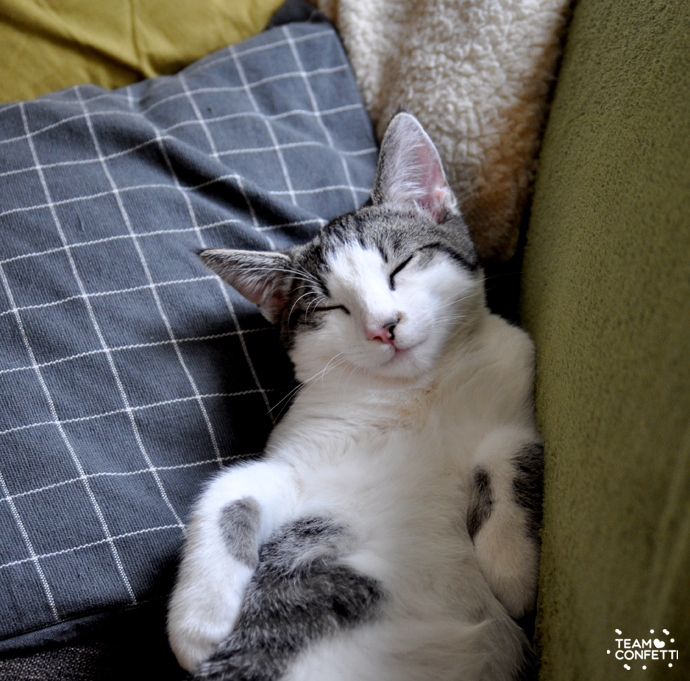 Just relax…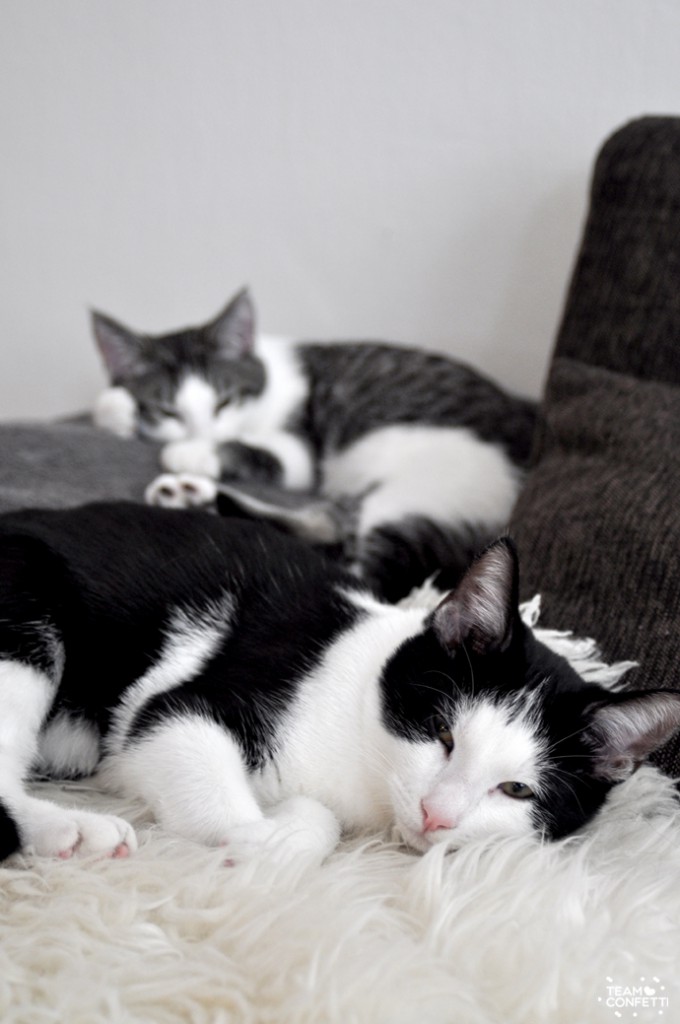 Het mooiste roze neusje ooit.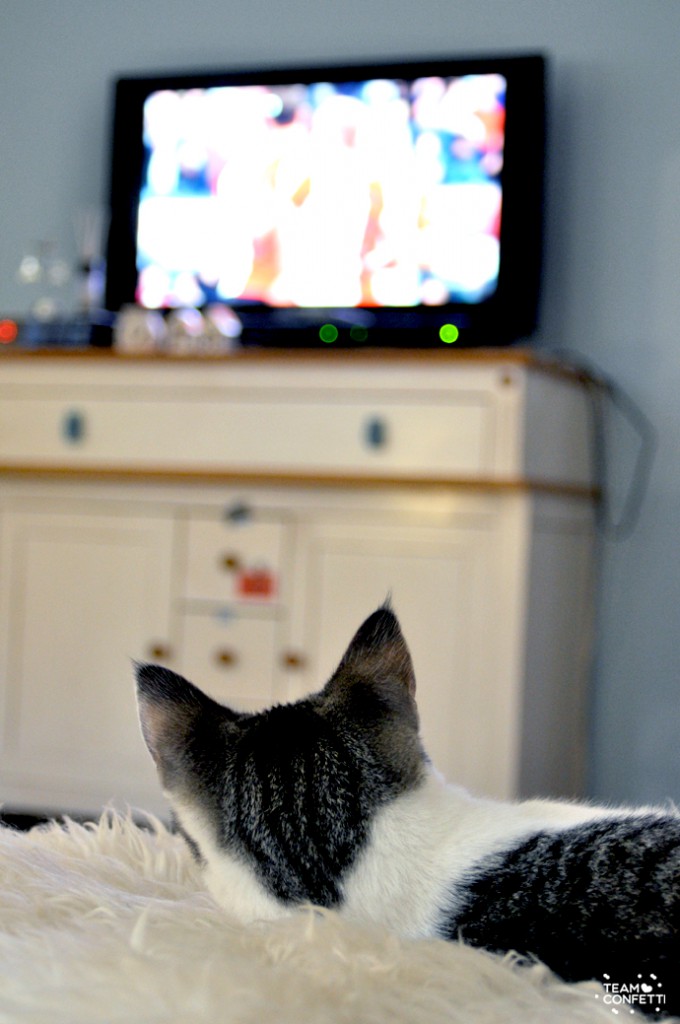 Tetkees kijkt graag tv, voetbal is zijn favoriete programma.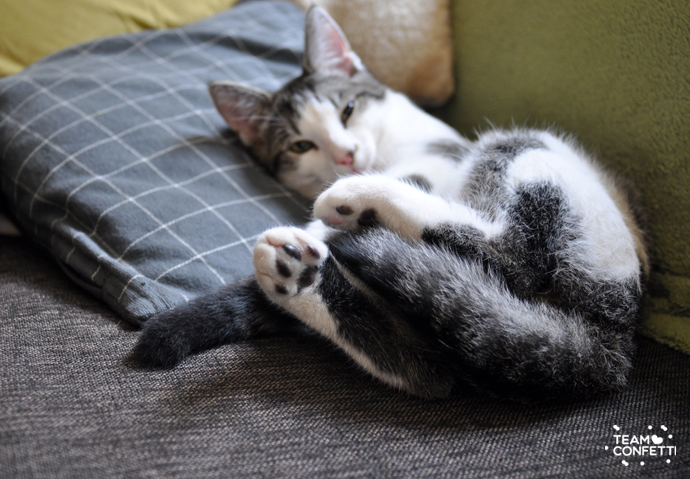 Mooie voetjes.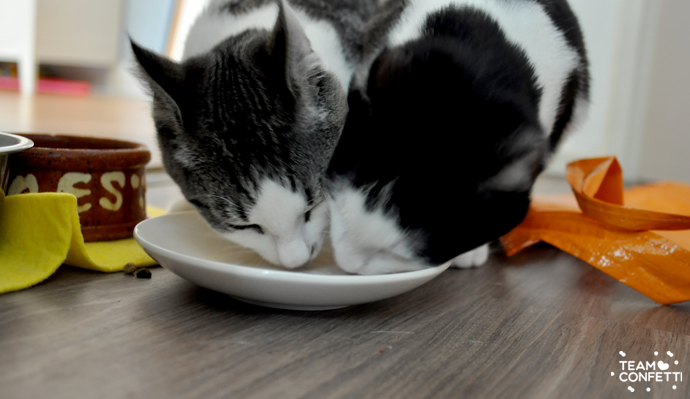 We geven ze weinig te snoepen tussendoor, maar kittenmelk krijgen ze wel een keer of twee in de week. Wat vinden ze dat lekker. Ze eten altijd samen uit hetzelfde bakje of schoteltje.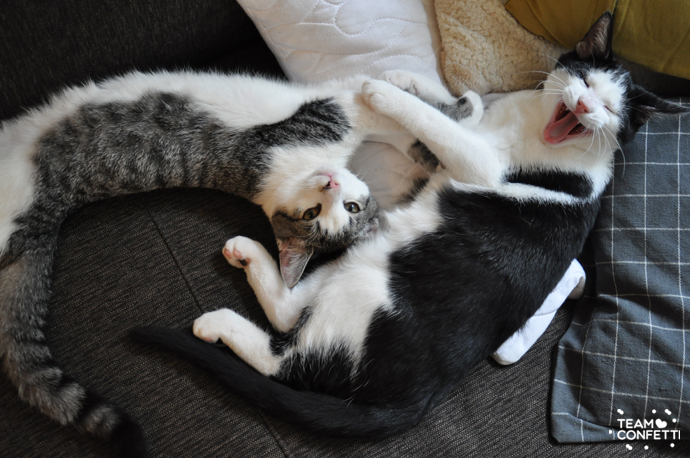 Innig verstrengeld. Ik hoop dat ze altijd zulke dikke vriendjes blijven.
Nog een fijne zondag en tot volgende week!