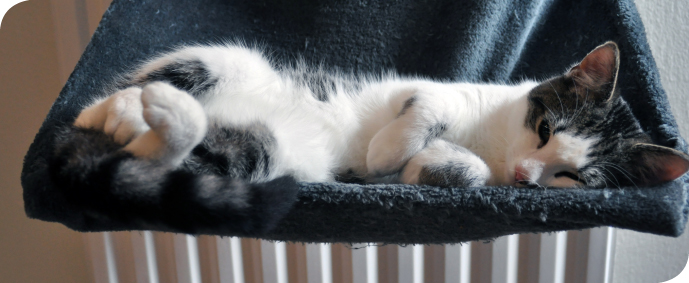 Kleine poesjes worden groot. De kittens werden op een wrede manier volwassen deze week. Daarom besloot ik heel dramatisch de kittenupdate te veranderen in de kattenupdate. Het verschil? De i veranderde in een a en de kittens brachten een bezoekje aan de dierenarts…
Aan het begin van de week was er nog niks aan de hand, the usual kattenkwaad en cuteness: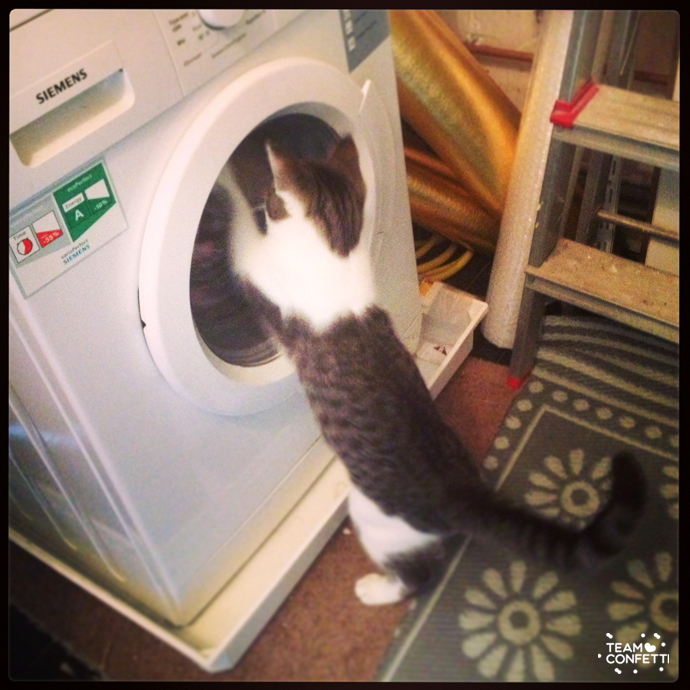 Tetkees vindt de wasmachine geweldig. Jammer dat er een raampje tussen zat, anders had hij al die rondvliegende sokken vast gevangen!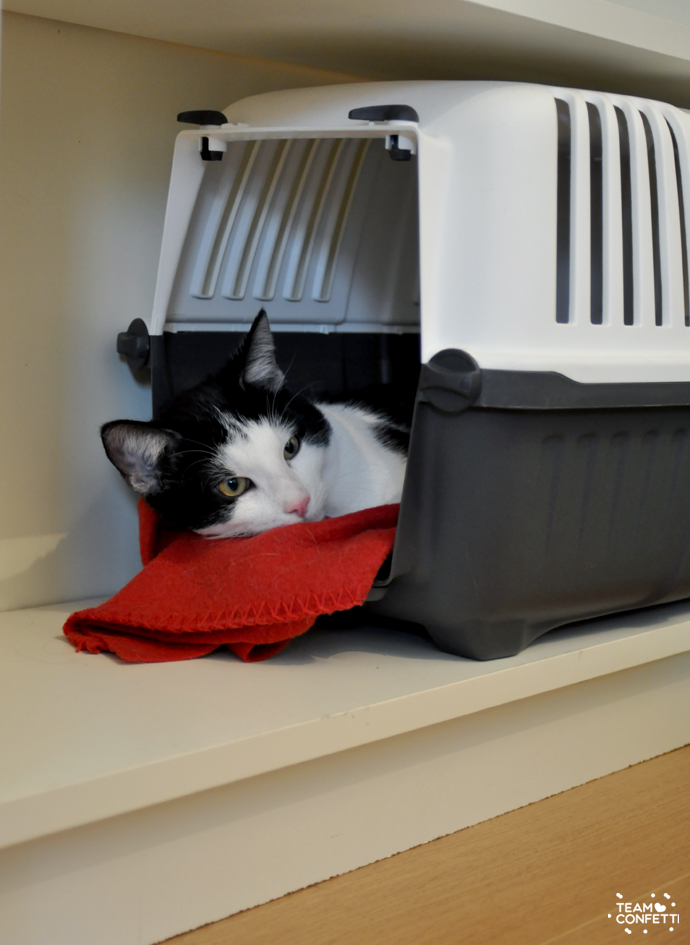 Mo's eigen appartement in ons huis. Hij trekt zich er vaak even terug of zit 'op de stoep' voor zijn huisje de buurt in de gaten te houden.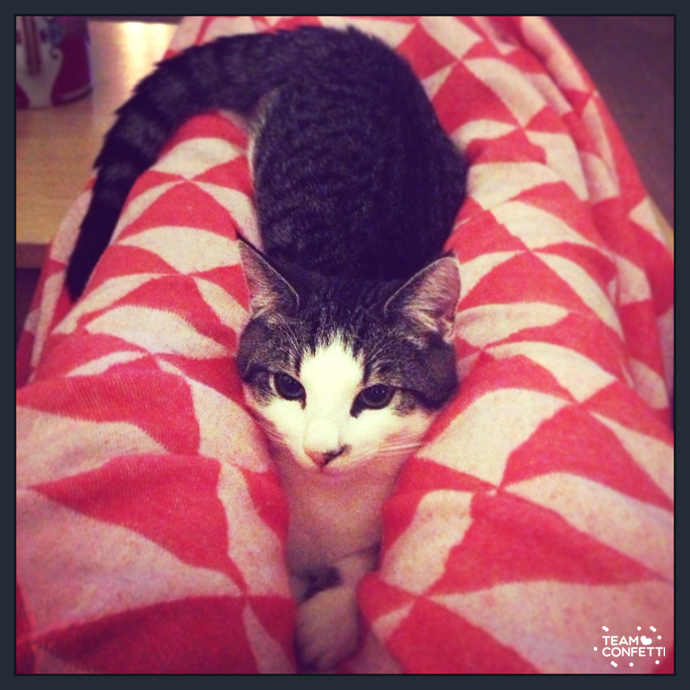 Tetkees-sandwich.
En natuurlijk lekker snoozen, samen of alleen. Het blijft een fijne bezigheid!
Maar toen werd het vrijdag en moesten ze naar de dierenarts om gecastreerd te worden… We hebben ons de hele dag lullig gevoeld. Om drie uur mochten we ze eindelijk weer ophalen en reden we met piepende bandjes die kant op. Bibberend zaten ze in hun bakje. Door de narcose hadden ze last om hun lichaampje warm te houden. Dus thuis hebben we ze lekker ingestopt:
De volgende morgen waren ze al bijna weer de oude. We zijn zo trots op onze flinke KATTEN!