Animals in the spotlight: we've selected ten cute pets, who are waiting to be adopted!
In de rubriek IK ZOEK BAAS zetten we elke maand tien asieldieren in het zonnetje. Deze maand een dove hond met blauwe ogen, een rat vernoemd naar een seriemoordenaar, een kat die wel een kunstgebitje mag en nog veel meer lieve dieren die hard op zoek zijn naar woonruimte!
Ben houdt van mensen en is dol op aandacht. Je kunt wel zeggen dat hij zeer aaibaar is, behalve op zijn buik, dat vindt hij echt niet leuk. Hij is graag buiten. Heb jij een plekje voor Ben?
Klik hier voor meer info over Ben uit Vlaardingen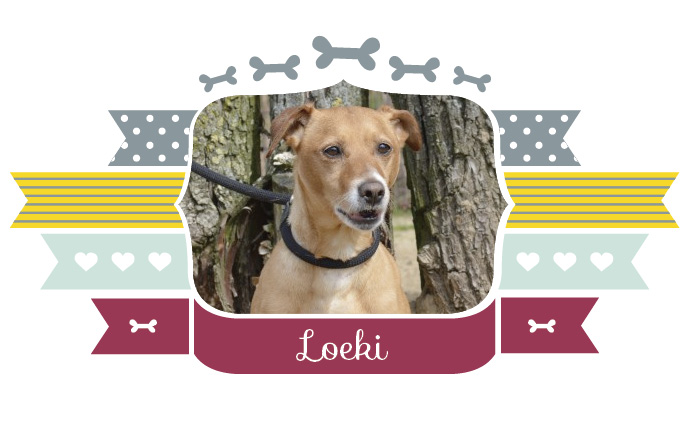 Loeki is een Boeren Fox van ruim 5 jaar oud. Er is afstand van hem gedaan omdat de oude eigenaar niet meer voor de hond kon zorgen. Loeki heeft altijd los op een erf gelopen daarom vindt hij het moeilijk om aan de riem te lopen. Loeki is gek op het halen en brengen van speeltjes.
Zet jij een mandje voor Loeki klaar?
Klik hier voor meer info over Loeki uit Apeldoorn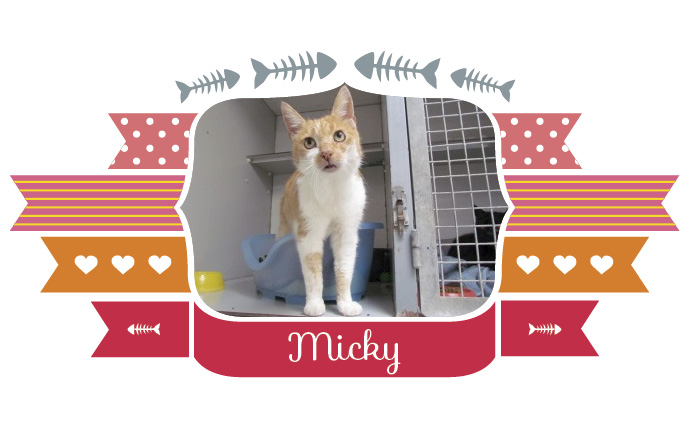 Micky heeft misschien niet het mooiste gebit, maar het is wel echt een lieve knuffelbeer, op leeftijd. Hij kan voor een bejaarde nog heel erg goed klimmen, hij heeft dus echt behoefte aan een tuin.
Geef jij Micky nog een fijn thuis op zijn oude dag?
Klik hier voor meer info over Micky uit Zuidwolde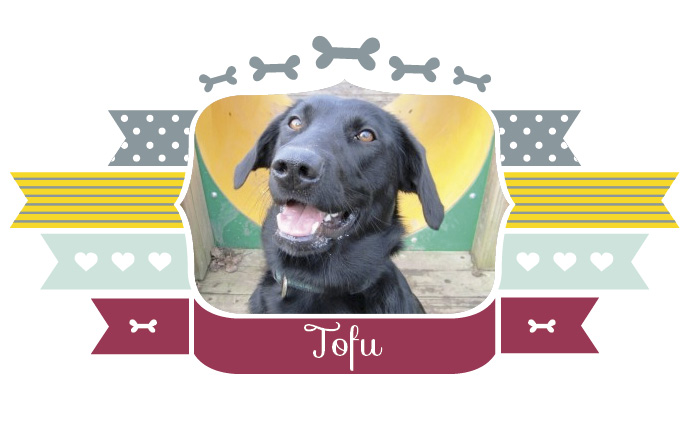 Tofu is een prachtige kruising Border Collie, Labrador en Setter. Hij is gek op lange wandelingen en pootje baden. Bent jij toevallig ook zo sportief en heb je de nodige ervaring met honden? Dan staat Tofu te springen om je te ontmoeten!
Klik hier voor meer info over Tofu uit Utrecht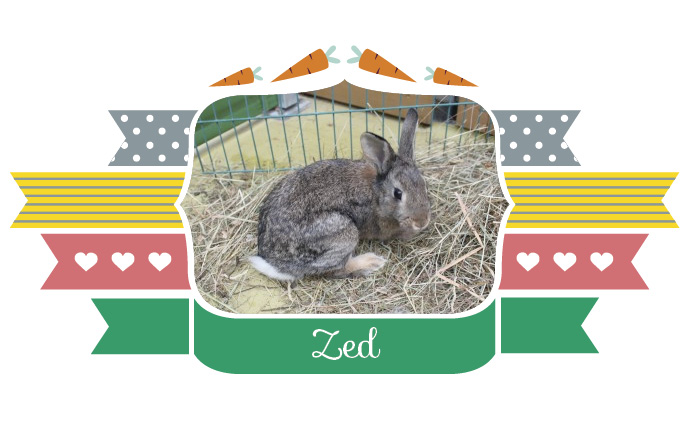 Zed heeft een mooie wildkleur en is nieuwsgierig van karakter. Zijn vader was een wild konijn. Aandacht van mensen vindt hij vaak wat spannend. Hij is op zoek naar een groot, afgesloten verblijf die hij, samen met een leuke vriendin, kan gaan verbouwen!
Klik hier voor meer info over Zed uit Amersfoort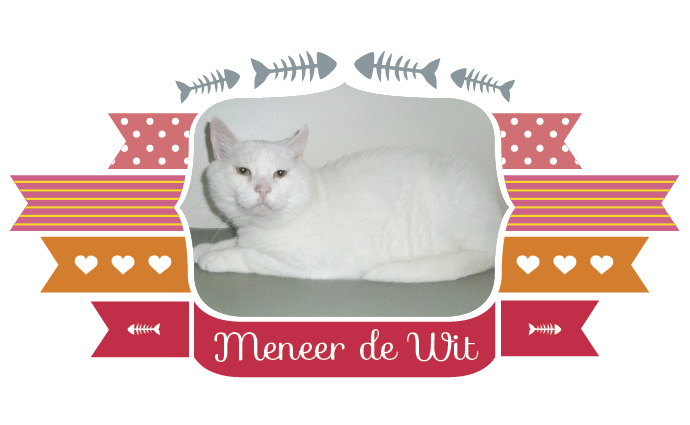 Meneer de Wit is een beheerste man. Hij bekijkt alles van een afstandje, want heeft even de tijd nodig om te wennen. Bij een voorzichtige benadering kan hij van een aai al snel gaan genieten.
Meneer de Wit is erg op zijn rust gesteld en daarom niet geschikt voor in een gezin met kleine kinderen. Bij drukte laat hij zich namelijk niet zien. Heb jij een rustig huisje voor Meneer de Wit?
Klik hier voor meer info over Meneer de Wit uit Apeldoorn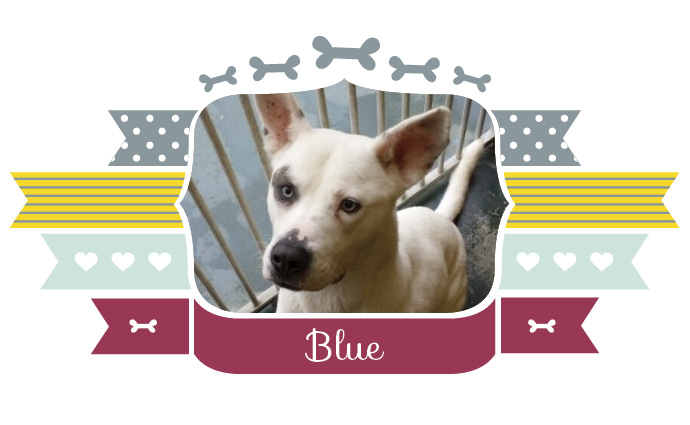 Blue is een jonge hond die in zijn eigen wereld leek te leven. Al gauw ontdekte men in het asiel wat er aan de hand was. Lieve Blue bleek doof te zijn, wat best lastig is in een wereld vol geluiden en vocale communicatie. Blue zoekt een omgeving die rekening houdt met het feit dat hij doof is en hem leert omgaan met een wereld die voor hem maar vreemd is. Ben jij een geschikte baas voor Blue, of ken je iemand die dit zou zijn?
Klik hier voor meer info over Blue uit Spijkenisse

Cyperse kater Sven is een gezellige, aanhankelijke kat en wil graag bij je in de buurt zijn. Bij binnenkomst was hij erg mager en uitgedroogd en had vast al even rondgezworven. Ook was hij errrrrg boos, maar nu, na een paar maanden in het asiel, laat Sven zich graag lekker aaien.
Klik hier voor meer info over Sven uit Zuidwolde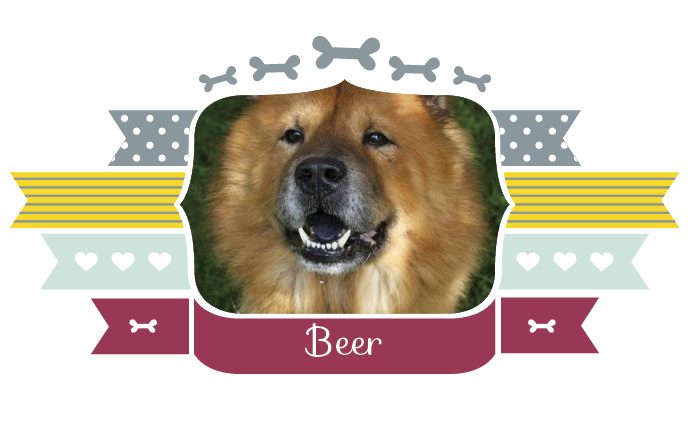 Beer is een ChowChow van ongeveer 10 jaar. Door omstandigheden is hij na 2 jaar weer teruggeplaatst in het asiel. Beer is een echte Chow. Hij is eenkennig en kiest zelf zijn baas.
Beer is graag op zichzelf en houdt niet van "moeten", zeer waaks en is graag buiten.
Een knuffelbeer op afstand.
Klik hier voor meer info over Beer uit Velp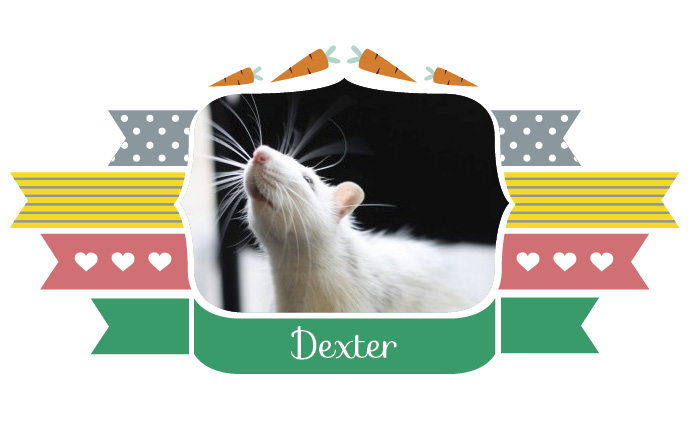 Dexter is een echte speurneus en volgens de mensen uit het asiel: 'Echt super leuk'. Deze meneer kan beter niet bij hele jonge kinderen.
Klik hier voor meer info over Dexter uit Ridderkerk
***
Heb je zelf geen plek voor een huisdier, maar ken je iemand die op zoek is, deel dit bericht dan met hen! Mocht je een slecht gevoel hebben bij een asiel, dan is daar geen enkele reden voor. Het is een goede plek om een nieuw huisdier te komen ophalen, maar ook een goede plek om een huisdier naartoe te brengen als je er niet meer voor kunt zorgen.