Social media is de bom. Nee maar echt. Ik heb mijn beste vrienden en vriendinnen leren kennen door het wereldwijde interwebs, ik ben zelf beeldmaker voor de social media van HEMA dus ik ga daar niet over zeuren. Nouja, misschien een kléin beetje. Want wat krijg ik het soms benauwd als ik iedereen te gekke dingen zie doen op instagram terwijl ik het vooral druk heb met spam emails uit mijn inbox verwijderen en onderbroeken opvouwen…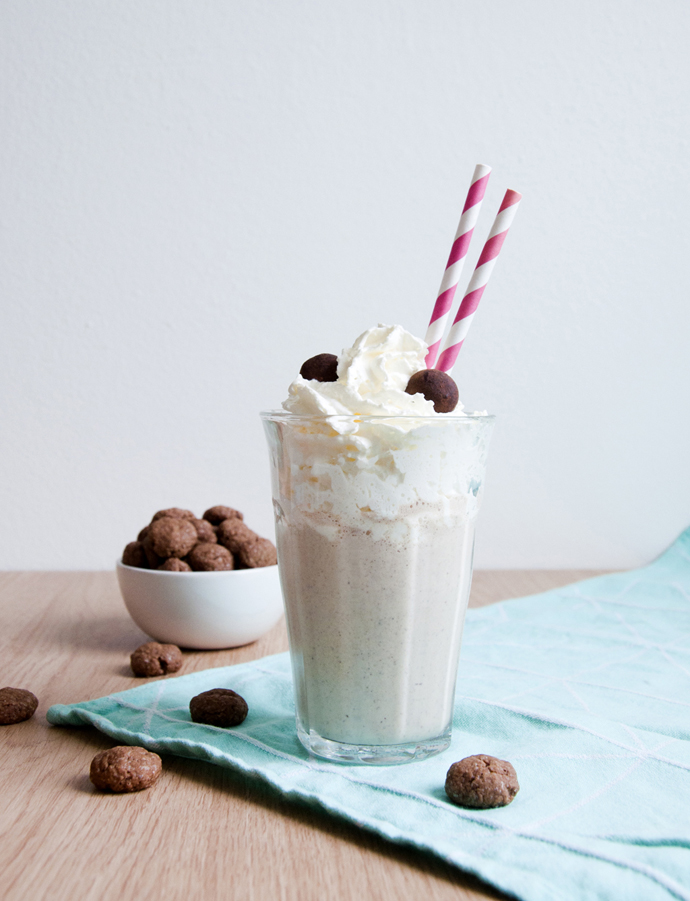 'Ohh! Ik moet ook weer nieuwe producten voor in mijn webshop maken. Ahh! Ja, een Etsy shop erbij, dat is ook zeker een must! Wat?? Een milkshake in de vorm van een unicorn?? Waarom heb ík die nog niet uitgeprobeerd? Hè?? Heeft die andere blogger alweer drie DIY's geproduceerd terwijl ik lag te slapen?'
Hele typische gedachten die door mijn hoofd schieten terwijl ik door mijn feed scroll. Voor ik het weet ben ik driekwartier verder, terwijl ik in die tijd waarschijnlijk zelf wel een unicorn milkshake in elkaar had kunnen draaien. Zuchtend zet ik mijn telefoon uit en peins ik over ál die dingen die iedereen aan het doen is en waar ik maar een beetje achteraan sukkel.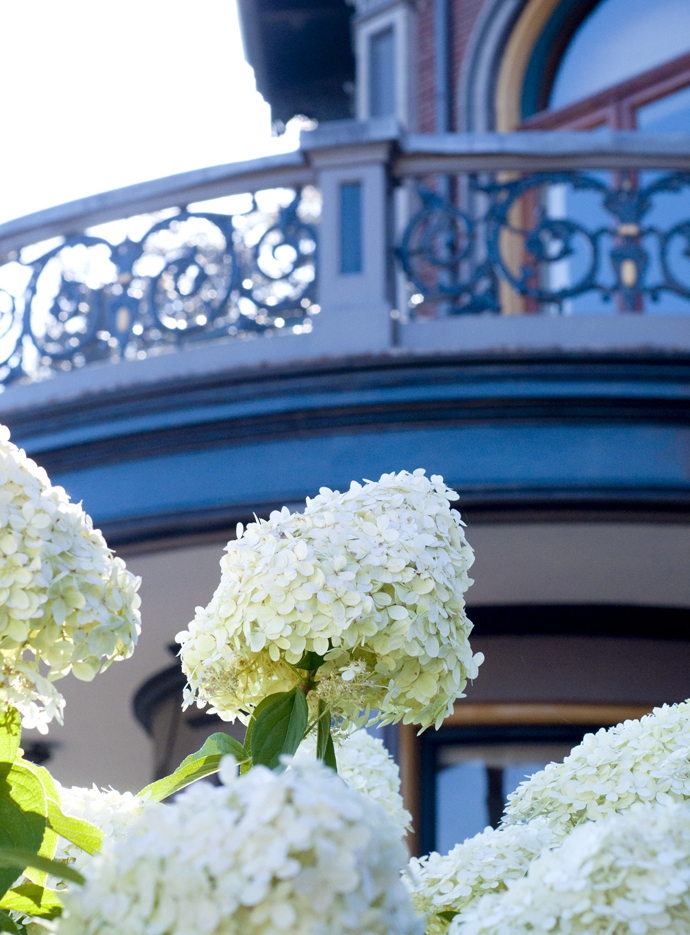 Don't get me wrong, ik ben niet van het kamp het-moet-échter-op-social-media-in-plaats-van-alleen-maar-mooie-plaatjes. Want ik hou van mooie plaatjes, ze inspireren me en ik maak ze ook graag zelf. Er is zoveel lelijkheid in de wereld dat ik het fijn vind dat mensen de moeite nemen om ook de móóie dingen te laten zien. Maarrr, ik wil wel van dat waarom-kan-ik-alle-coole-mensen-maar-niet-bijbenen-gevoel af. Want nouja, daar word ik dan weer wat minder vrolijk van.
En dus heb ik in drie stappen mijn social media feed op mijn telefoon simpeler, leuker, maar bovenal 100% jaloezie vrij gemaakt! Lijkt je dat ook wel wat? Volg mijn waterdichte drie-stappen-techniek: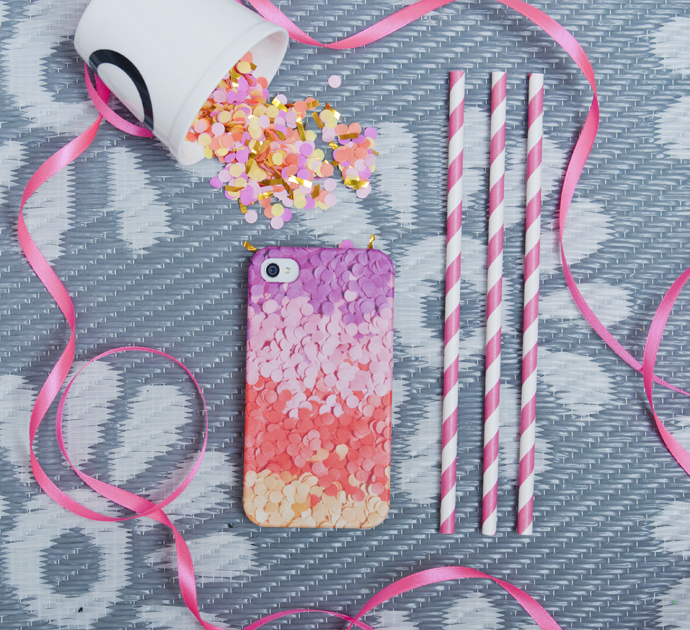 STAP 1: kies je favoriete social media app
Bam! Ja die hakt er even in hè? Maar serieus, welke social media app vind jij nou het állerleukst? Bij mij is dat zonder twijfel instagram (vanwege die mooie plaatjes dus). Facebook is me te rommelig en twitter veel te frequent en vooral veel te klein (ik kan nooit iets leuks verzinnen met maar zo weinig tekens). Snapchat heb ik nooit begrepen en ik vind het ook vooral too much information. Instagram it is!
STAP 2: delete that app!
Oei, nou wordt het zweten: zorg dat je alleen je favoriete social media app op je telefoon hebt staan. De rest kun je op je computer bekijken. Voor sommige mensen zal dit voelen alsof je moet kiezen uit één van je drie kinderen (of chihuahua's, whatever flats your boat) maar probeer het gewoon voor een week. Je kunt ze altijd weer op je telefoon zetten als je er echt niet van kunt slapen. Ik heb gemerkt dat als er maar íets te scrollen valt, het niet uitmaakt dat dat nog maar één app is in plaats van drie (of tien). Je bent er alleen wat minder tijd mee kwijt…
STAP 3: maak je feed 'envy' vrij
Yeah baby! Now we're talking! Pak alle accounts die je volgt erbij en bedenk: 'volg ik deze personen/bedrijven omdat ik er vrolijk van word en inspiratie van krijg? Of hoop ik door er maar lang genoeg naar te kijken, óók zo succesvol/knetterslank/populair te worden?' Wees eerlijk! Ik kwam erachter dat ik van héél veel accounts een beetje jaloers werd. Vooral andere fabulous bloggers die het ene na het andere fantastische blogartikel eruit pompen of ontwerp-conculega's waarvan ik dacht dat het goed was om ze in de gaten te houden. Ook bedrijven die hele mooie spullen maken (die ik niet nodig heb), festivals waar ik dit jaar niet naartoe ga en accounts vol mooie interieurs waardoor ik mijn eigen huis saai en lelijk vind, heb ik in één meedogenloze tik op mijn telefoonscherm ontvolgd. Hasta la vista baby!
♥♥♥
En het werkt echt! De dingen die ik nog voorbij zie komen, daar word ik écht vrolijk van. Zoals de illustraties van Gemma Corell, de avonturen van alle andere confetti meisjes en mooie foto's van Brighton waardoor ik nóg meer zin heb in onze werk-vakantie straks.
Ik ben niet meer op de hoogte van alle instapram-gossip (wie heeft er ruzie met wie en wie heeft wie na-geaapt, het zal mij aan mijn reet roesten). En Ik ben véél sneller door mijn rondje instagram kijken heen, want ik volg veel minder mensen. Maar dat vind ik niet zo erg. Nu heb ik tijd om eindelijk die unicorn milkshake te proberen…