TGIF! I got you some very cutesie, fun and tasty goodies from the web. Enjoy!
Wat heb ik toch weer een inspirerende zoeksessie achter de rug deze week. Van doorzichtige dr. martens met roze stipjes tot gifjes met een te gek gezichtsbedrog-effect. Ik heb het allemaal. Kijken dus die handel (en natuurlijk genieten van het feit dat het biiiiiijna weekend is!).
Beautiful pillows by Kangan Arora.
Kussens, kun je er ooit genoeg van hebben? Nee! (Dekentjes trouwens ook niet).
Vooral die laatste vind ik helemaal geweldig.
***
Found and hand crafted furniture by Mustard Vintage.
Ik speur marktplaats altijd af voor dit soort jaren 60 meubeltjes, ik vind ze zo leuk! Maar zo mooi als deze vind ik ze zelden. Goedkoop zijn ze niet, maar kijken mag altijd.
***

How to draw a cat by Anything Comic.
O, zo kan ik het ook! Of toch niet…
***
Twee ontzettend leuke gezichtsbedrog-gifjes. Bij de eerste staat uitleg en bij de tweede moet je strak naar het kruisje staren. Ik zeg niks. Wat gebeurt er?
***
Instagram account of Patisserie Burrow.
De koekjes van Patisserie Burrow zijn zooooooo mooi! Heerlijk om voorbij te zien komen in je instagram account.
***
Fabulous shoes by Sophia Webster.
O wat hou ik van dit soort schoenen. Zo kan het toch ook? Ik kan slecht op hakken lopen, dus die schattige sandaaltjes zou ik het liefst in mijn bezit hebben. Alleen is het wel even pinnen…
***
Shadow art by Tim Noble and Sue Webster.
Ik weet niet hoe ze het doen, maar oh my wat doen ze het goed. Van troep maken Tim en Sue schaduwkunst. Ongelofelijk…
***
Restaurant Oslo in Valencia, Spain.
Heerlijk Scandinavisch interieurdesign. In Spanje… Hihi.
Vooral de teksten op de muur zijn erg fijn.
***
Illustrations of places by Aldo Crusher.
Ik kan nooit genoeg krijgen van mooi geïllustreerde kaarten. De laatste van Wenen vind ik het mooist. De roze gebouwen doen denken aan The Grand Boedapest Hotel.
***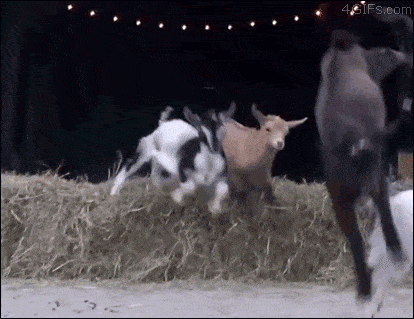 Woop! Woop! Het is bijna WEEKEND!
***
Wil je al deze dingen op je pinbord voorbij zien komen? Dat kan, volg ons op Pinterest!
Follow Team Confetti on Pinterest!