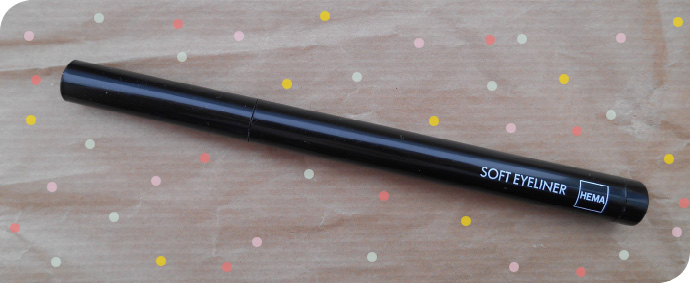 A review of the Soft Eyeliner from HEMA!
Ik was een beetje boos op de HEMA. Ze hebben namelijk mijn favoriete eyeliner, die ik jaar in jaar uit iedere dag droeg, uit de collectie verwijderd. Na wekenlang met scheve, crappy kohl lijntjes gelopen te hebben, kwam ik dit weekend bij mijn zus, die de Soft Eyeliner van de HEMA had gekocht, de vervanger van mijn oude geliefde eyeliner. Ik besloot 'm toch een kans te geven. Dus hierbij mijn eerste review en beauty artikel ooit!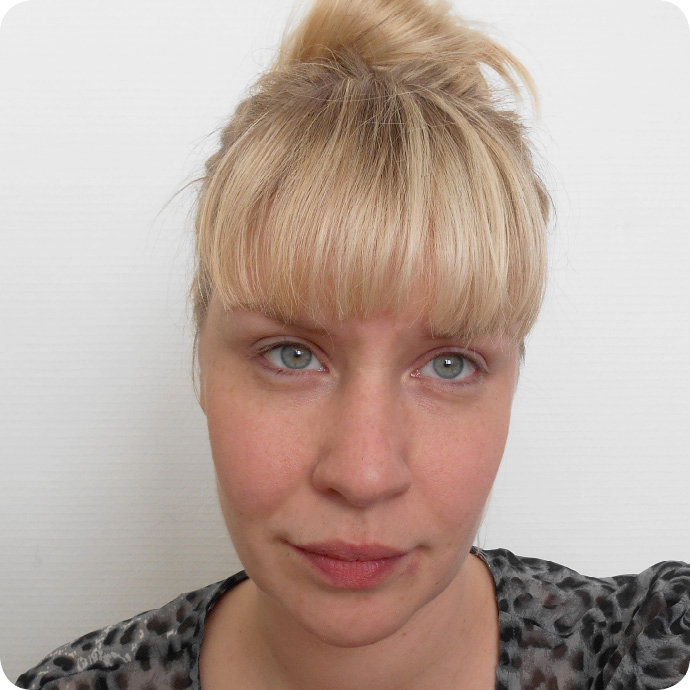 DIt zijn mijn ogen au naturel. Je zult me zo niet vaak zien, ik draag namelijk altijd eyeliner. Snel aan de slag dus!
I'm an eyeliner addict, so let's get to it!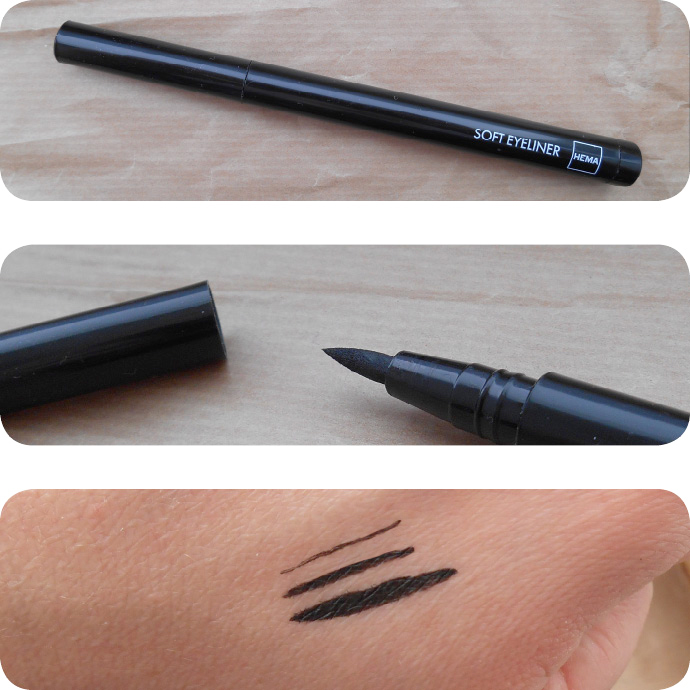 De Soft Eyeliner lijkt een beetje op een stift. Ik begrijp niet helemaal waarom ze hem 'Soft' hebben genoemd, want de punt is toch vrij stevig, hij veert amper mee. Maar dat vind ik niet erg, daar trek ik namelijk veel strakkere lijnen mee. Op mijn hand zie je welke diktes je ermee kunt zetten. Zeer dun tot zeer dik, prima!
The eyeliner looks like a sturdy marker. You can make the lines as thin/thick as you like.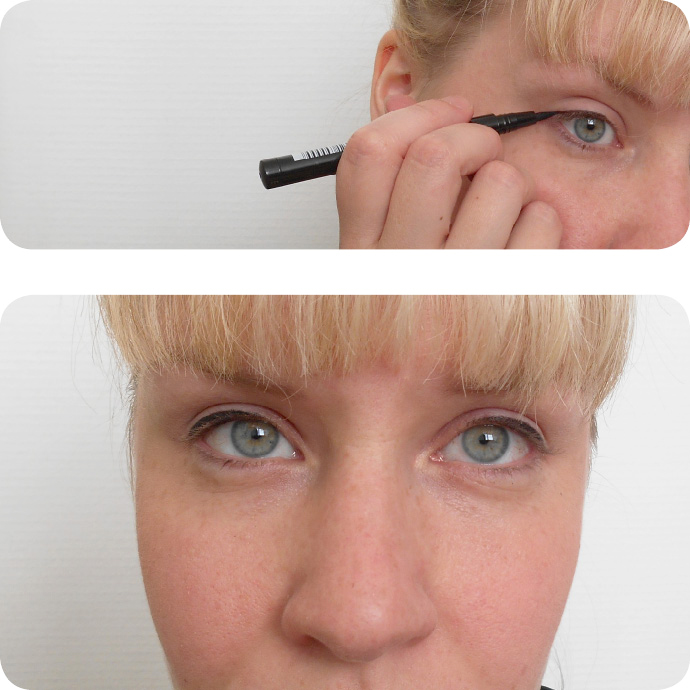 Als eerste heb ik een subtiel lijntje aangebracht over 3 kwart van mijn ooglid. Hij brengt prettig aan, ik kan er heel precies mee werken en de eyeliner droogt snel. Niet slecht, op naar het echte werk!
It's very precise, here's a thin line.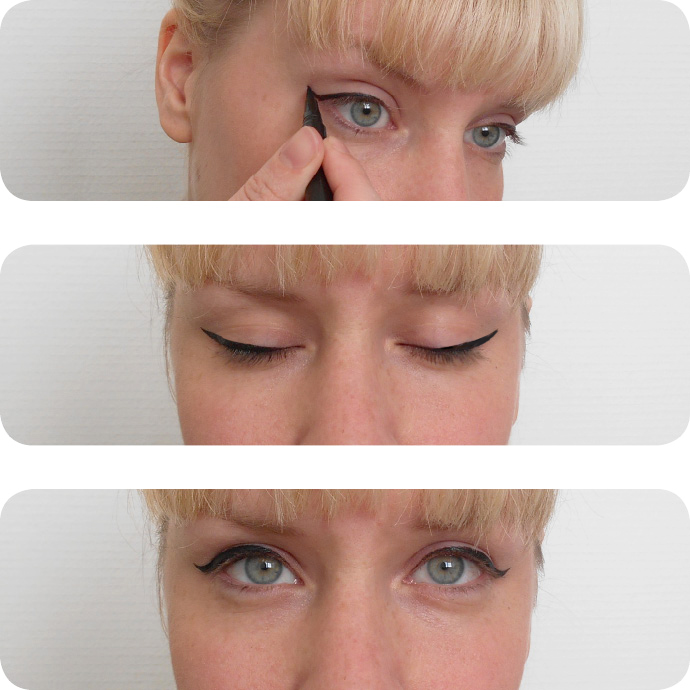 Ik draag meestal een vrij aanwezig lijntje, de winged eyeliner. Ook deze variant is geen probleem voor de Soft Eyeliner! Ik ben binnen 30 sec klaar. Er mist alleen nog wat mascara op mijn wimpers.
And this is a, much thicker, winged line.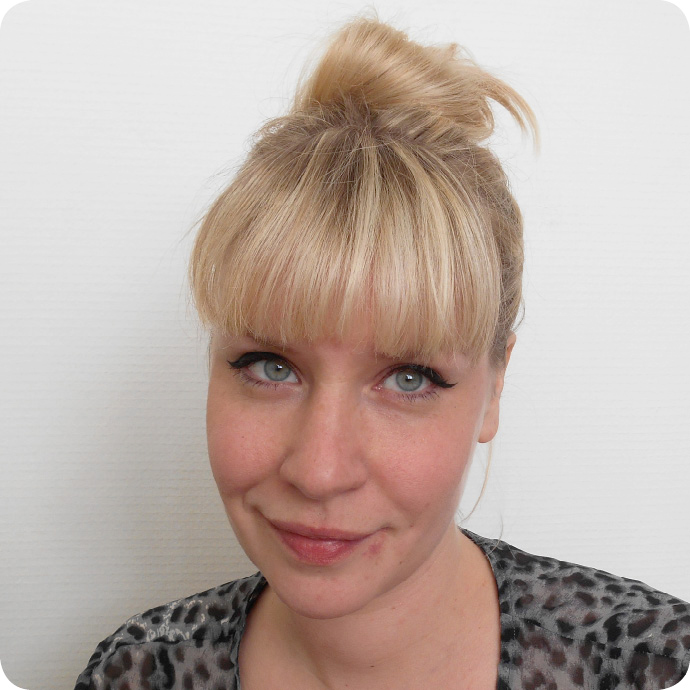 Woehoe, ik ben zeer tevreden met de Soft Eyeliner! Deze bevalt me stiekem nog beter dan die ik hiervoor gebruikte… hij blijft de hele dag goed zitten, maar is ook makkelijk weer te verwijderen.
En het allermooiste is, de eyeliner kost maar € 3,50!!! Ik ben wel heel erg benieuwd hoe lang ie meegaat, heeft iemand daar al ervaring mee?
I'm very content with this eyeliner. It stays in place, it's precise and it only costs € 3,50!!!
En vinden jullie het trouwens leuk om vaker reviews te lezen? Of is het beter om dit aan de echte beauty meisjes over te laten? :)
Oh ja, dit artikel is NIET gesponsord door de HEMA, dus helaas geen levenslange voorraad eyeliner voor mij…