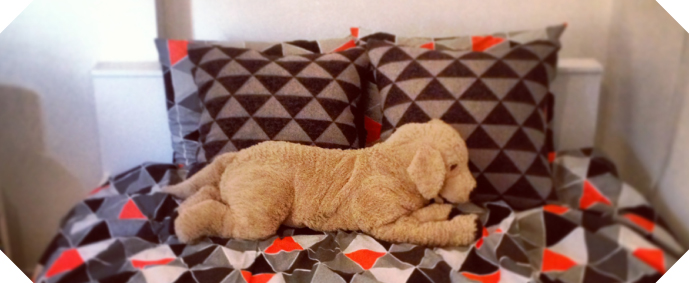 En ook september is alweer bijna voorbij. Wat gaat de tijd toch snel! De afgelopen twee weken genoot ik onder andere van zonnig herfstweer en gezellige sokken.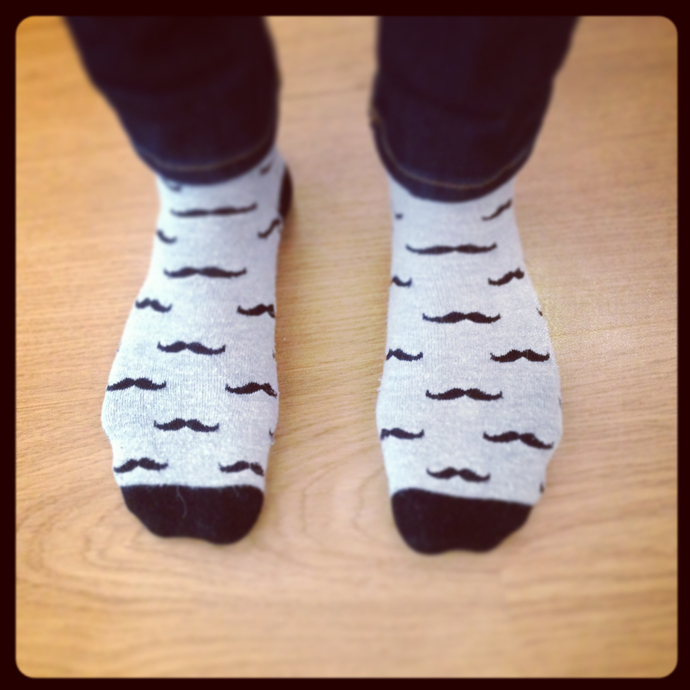 Ze zijn niet nieuw, maar wel erg leuk: sokken die ik kocht bij Flying Tiger in Nijmegen, toen we er begin dit jaar een weekendje waren.
Ik heb nooit zo'n geduld met koken, maar af en toe heb ik een uitspatting. Ik maakte een rode wijn jus met geroosterde groentes en biefstuk. Twee uur in de keuken gestaan, maar dan heb je ook wat. Het rook nog twee dagen naar kerstdiner in ons huis.
Typisch dagje winkelen in Groningen met mama: eerst koffie met carrot cake bij PS! Daarna mooie spulletjes kijken in de stad. Mijn moeder twijfelt nog steeds over de prachtige jas die ze zag bij Franje. Bij een goedkope-troepjes-winkel zag ik de 'zombie snacks' liggen. Superleuk als je een halloween feestje houdt!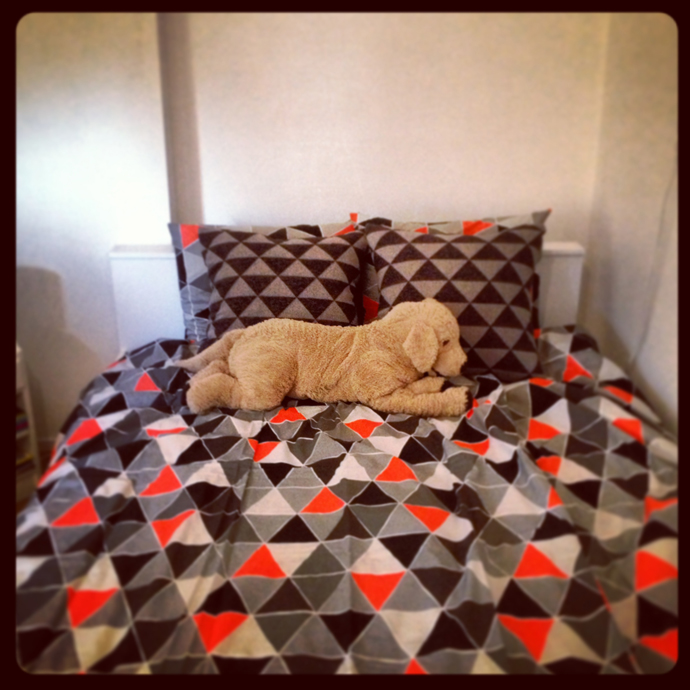 We zagen ook dit dekbedovertrek bij Hema. Ik ben een beetje een driehoekjes freak en MOEST het hebben. Zo mooi, zucht :)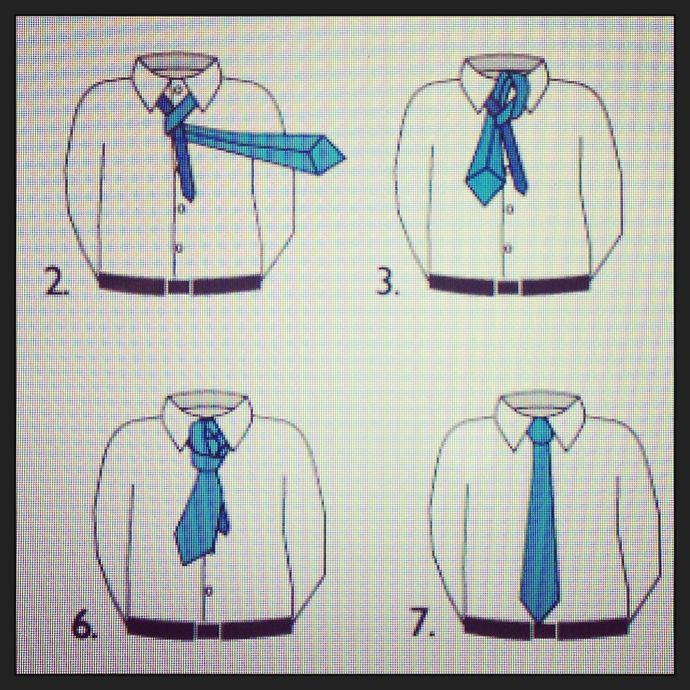 Tom was gevraagd om DJ te zijn bij de bruiloft van een vriend. Iedereen moest netjes in pak. Nadat hij weg was gegaan, wilde ik iets opzoeken op de iPad en zag dat dit de laatste zoekopdracht was. Hij had voordat hij weg ging nog even opgezocht hoe je ook alweer een das moet knopen. Vond ik leuk.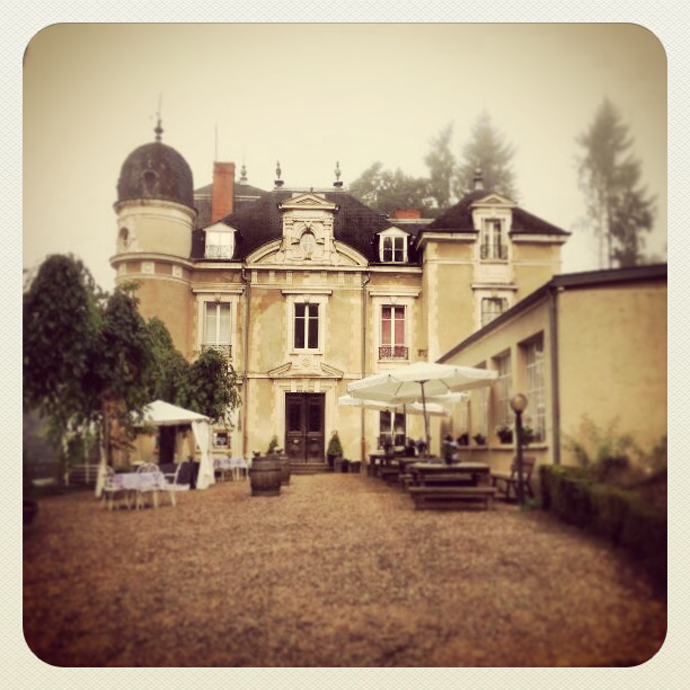 Tom stuurde me een foto van de plek waar het trouwfeest gehouden werd: een prachtig kasteeltje in Frankrijk. Oef, ik was wel jaloers dat ik niet mee kon…
Terwijl Tom weg was, had ik wel weer even tijd om een paar bureaukastjes uit te mesten. Dat was wel nodig, kijk wat ik tegen kwam! Deze enveloppen gebruikte ik nog in mijn tweede studie jaar (2005), ik was wat laat met internetbankieren…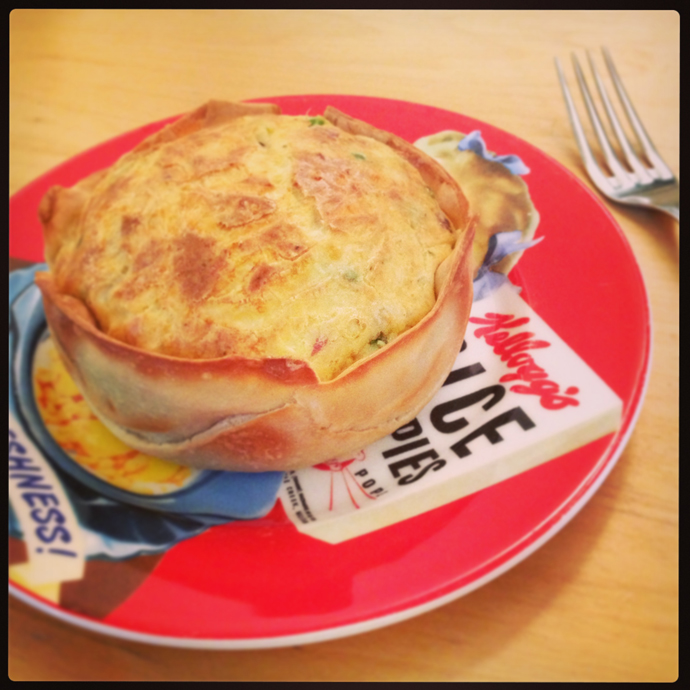 Ik maakte voor mezelf een mini-quiche met alles wat we nog in huis hadden.
En Meike was jarig! De taart was HEERLIJK! Na de taart en cadeautjes hebben we Meike's verjaardag gevierd bij Plato Planet. Een feestje wat CD-winkel Plato jaarlijks viert in de Oosterpoort in Groningen. Een avond vol kleine en grotere bandjes uit Nederland. We zagen er ook De Staat, leuk!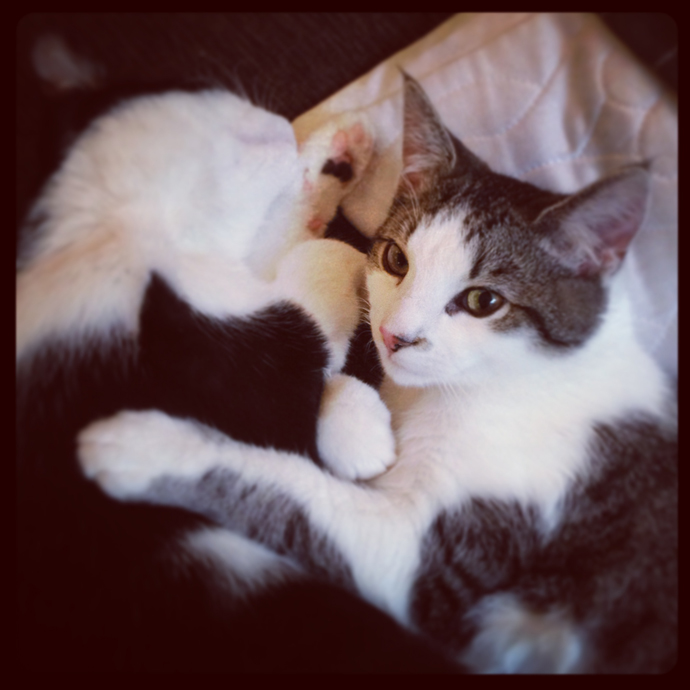 Too cute for school…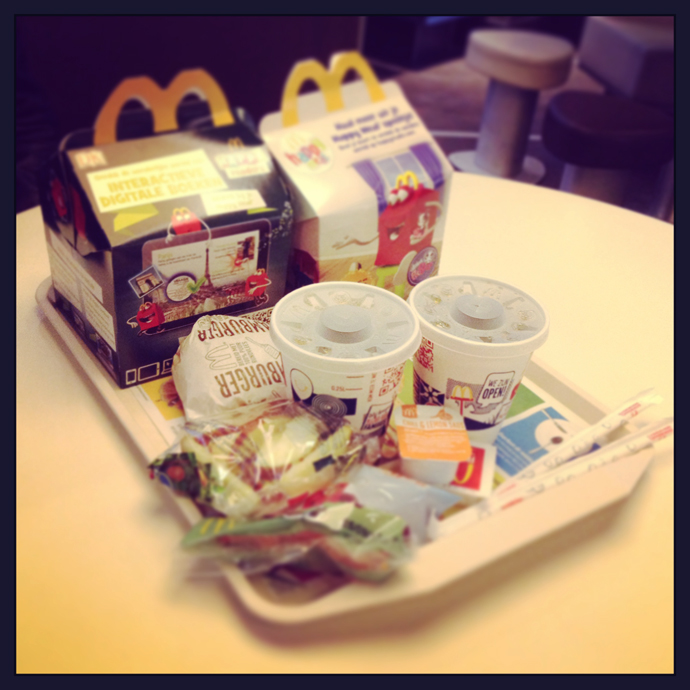 Af en toe moet het even, snacken bij de Mac! We nemen beiden altijd een Happy Meal (Tom met extra hamburger) want we zijn geen grote eters. En een halve liter cola krijg ik ook niet weg. Wel fijn dat ze tegenwoordig wat frissere opties hebben bij de Happy Meal. Het is toch wel lekker om je vette hap af te sluiten met een stukjes appel en wortelfrietjes.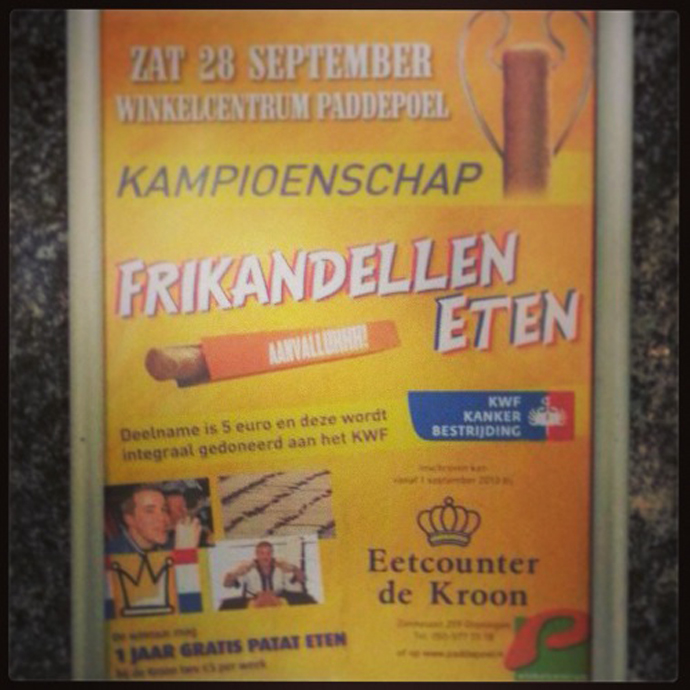 We waren vorige week in een winkelcentrum omdat daar vier opticiens dicht bij elkaar zitten en Tom graag wilde kijken naar een nieuwe bril. Tom werd aangesproken door een jongetje of hij die zaterdag mee wilde doen aan het kampioenschap frikandellen eten. Later zagen we de poster, hi-la-risch! Wel mooi dat de €5 deelname 'integraal' wordt gedoneerd aan het KWF.
Tom vond een bril heel leuk, maar wilde nog terugkomen om zijn ogen te laten meten. Toevallig waren we er dus zaterdag weer en vielen midden in de frikandellen wedstrijd. It was not a pretty picture… De winnaar heeft uiteindelijk 12 frikandellen naar binnen weten te werken. We zijn maar niet blijven hangen om te kijken of ze ook binnen bleven…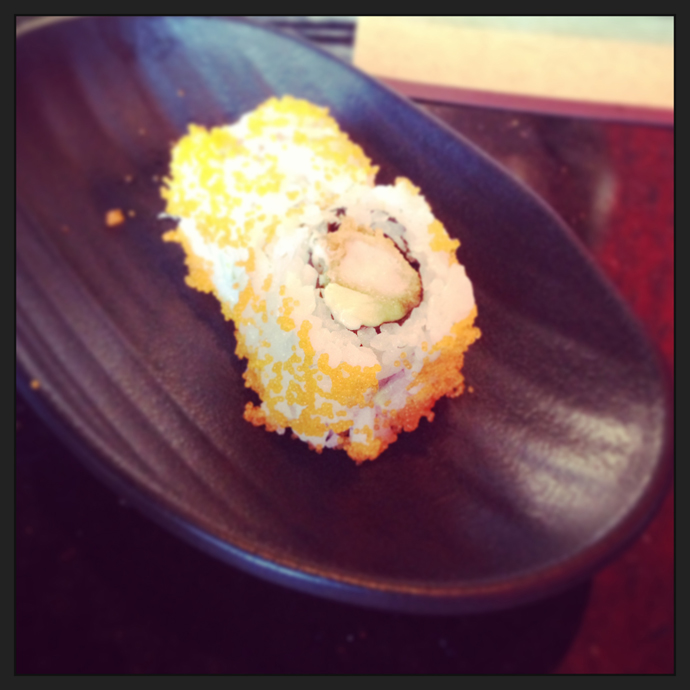 Sushi bij Sumo in Groningen. Ze hebben er een aangepaste lunchkaart zodat je er voor €13,50 onbeperkt kunt eten. Op die kaart missen dan alle snackjes, alleen de echte sushi's staan erop. Perfect!
Omdat een van de collega's van Tom weg ging, hadden we een afscheidsetentje bij restaurant De Groene Weyde. Ze hadden eendenborst en eendenbout op het menu staan en die was goddelijk. Sowieso is De Groene Weyde echt een aanrader als je heel lekker en toch niet duur wilt eten.
Afgelopen weekend hebben we flink geklust. Ik ging daarom 's avonds lekker in bad met een bubble bar van Lush en een bubblegum maskertje. Alles was roze! So relaxing…
Tot de volgende Photo Diary over twee weken!