Het was een week van ups & downs (voetbal), lekker eten, veel windowshoppen en genieten van het lekkere weer.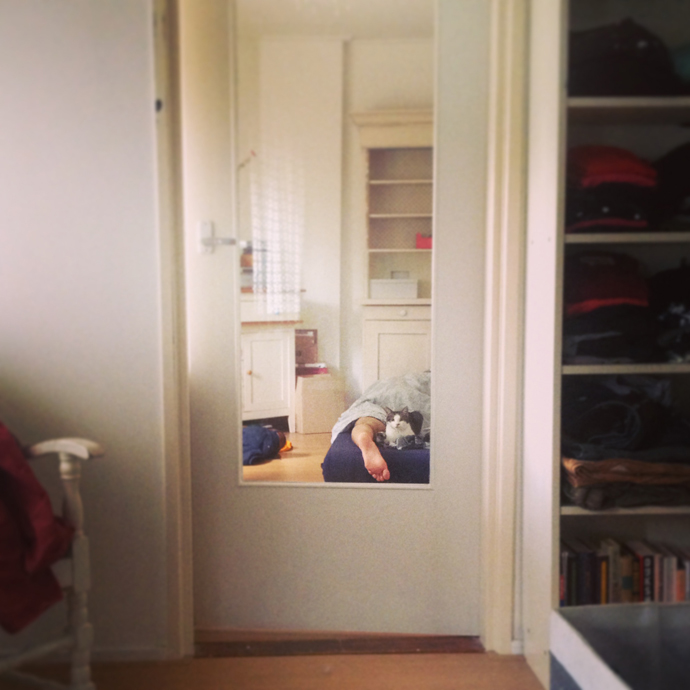 Vorige week zondag hadden we een logee en toen ik wakker werd, kwam ik erachter dat Tetkees heel gastvrij tussen zijn voeten was gaan liggen… Mo lag er trouwens ook. Lekker wakker worden als je allergisch bent ;)
Zondagmiddag was het koopzondag in Groningen en er was ook een craftmarktje. Het zou heel erg hard gaan regenen volgens het weerbericht, maar het was prachtig weer en het is droog gebleven, yessss! We hebben lekker rond gesjokt en een lekkere frozen yoghurt bij Pure Frozen gehaald (ze hadden ook oreo cupcakes, schattiiiiig).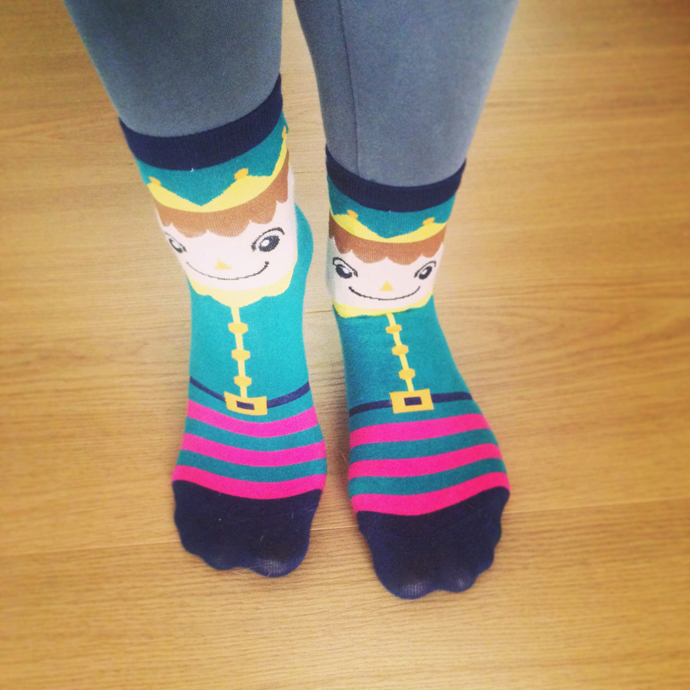 Bij zo'n mega budgetwinkel waar ze over het algemeen alleen maar troep verkopen, zag ik deze sokken hangen. Kom maar mee!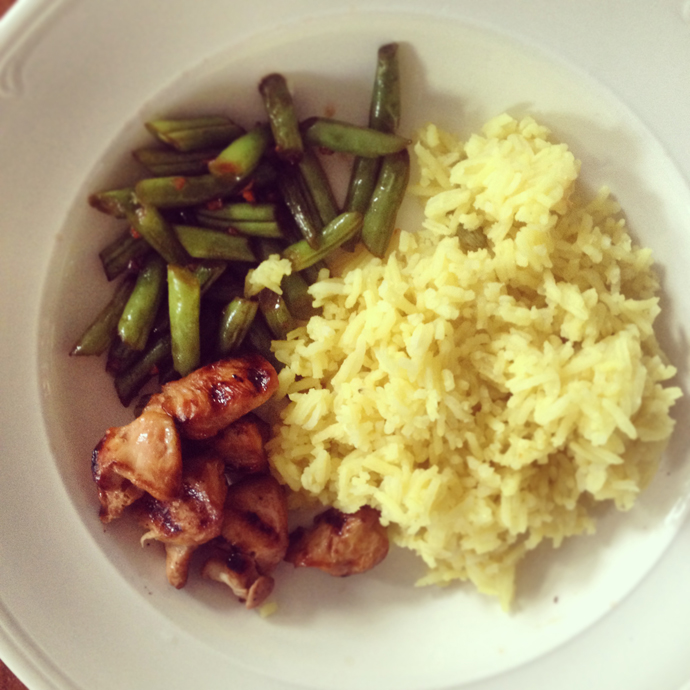 Tom wilde graag saté met rijst en boontjes eten, dus dat heb ik deze week maar eens gemaakt. Kip gemarineerd in ketjap en sojasaus, rijst met kardemompeultjes, kurkuma en kruidnagels en boontjes gewokt in sojasaus, honing en knoflook. Jum, jum jummie. O, en de pindasaus staat er niet op, maar die maakte ik van pindakaas, melk, kokos en van-alles-en-nog-wat (ik mik van alles in dat pannetje, net zolang tot het lekker is).
Dinsdag had ik een gezellig dagje met mijn mama. Broodje eten, (window)shoppen en een kopje koffie bij Black & Bloom. Fijne dag!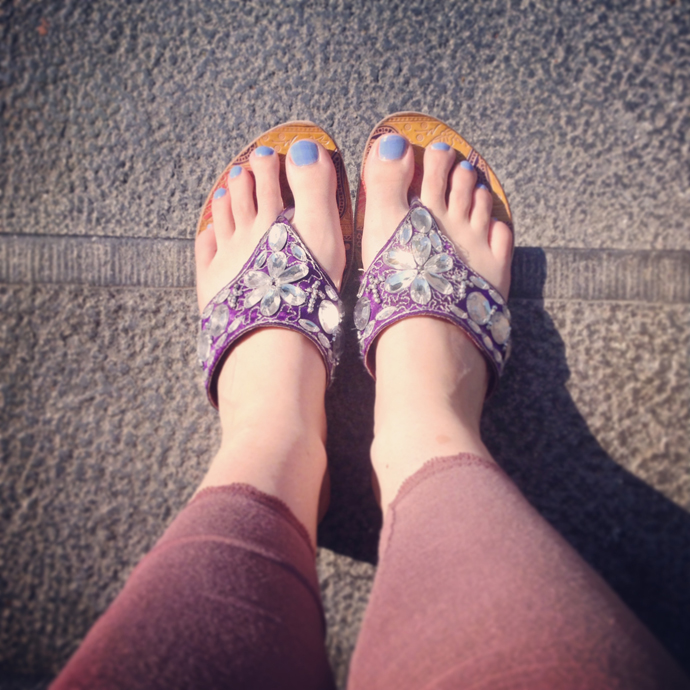 Ook ging ik deze week naar de eindexamenexpo van de kunstacademie in Groningen, samen met Meike. Hier zat ik nog een paar minuutjes te wachten totdat Meike er was. Het was heerlijk weer en ik had eerder mijn teennagels gelakt met een nieuw kleurtje van essie (!!!). Binnenkort zie je die terug in een Nails of the week (niet mijn tenen hoor, don't worry).
KATTENBONUS!
Tetkees heeft een eigen appartementencomplex in de gang. De ene keer ligt hij in het bakje boven en dan weer beneden. Hij doet zelf het deurtje beneden open en dicht. Dikke weirdo!
***
Nog een hele fijne zondag en tot volgende week!

***
Vind je het leuk om te volgen wat Meike en ik de hele week uitspoken? Volg ons dan op instagram.