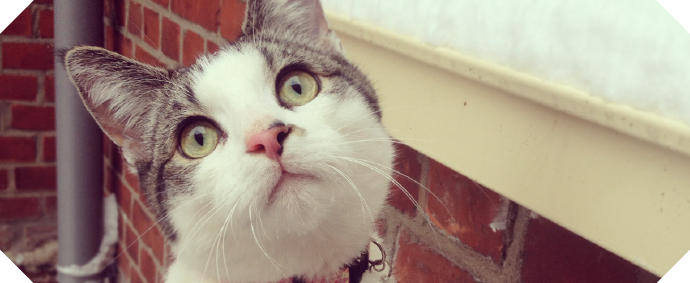 Past week the cats saw snow for the very first time! And other interesting adventures…
Afgelopen week zagen de katten voor het eerst in hun leven sneeuw, deelde ik cadeautjes uit, at ik lekkere hapjes en werd ik weer netjes geknipt.
Sunday cleaning!
Vorige week zondag speelden we weer huismusje en schrobten we de keuken van boven tot onder schoon. Alles is weer blinkend schoon en alles staat weer netjes in de kastjes.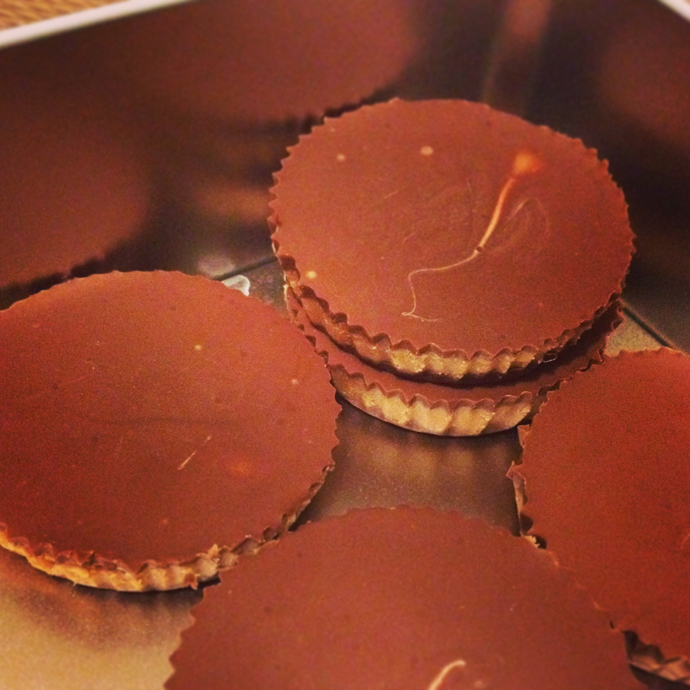 Home made peanut butter cups.
Om het schoonmaken heen maakte ik weer een heerlijke portie peanut butter cups. Is niet moeilijk om te maken en ze smaken goddelijk. Hier vind je het recept.
Lush bath bomb.
En na het schrobben lekker in bad met een Lush bruisballetje!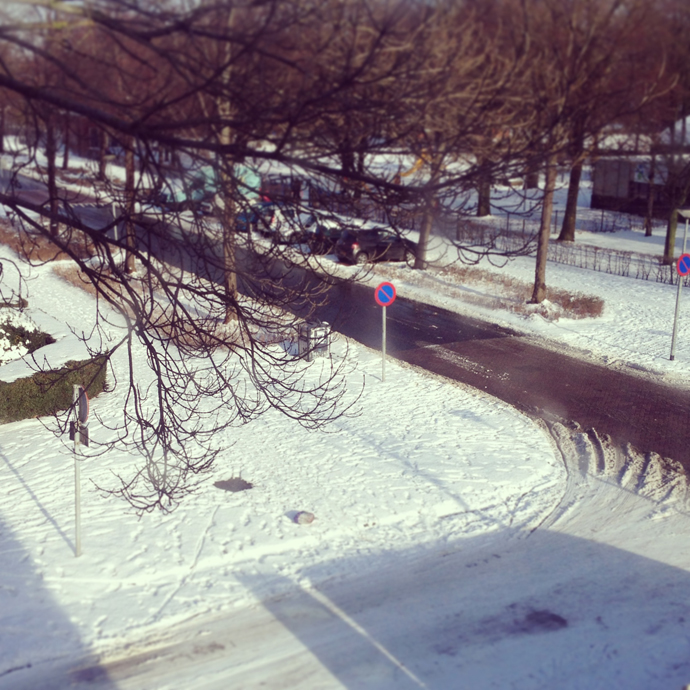 Sun and snow.
Maandag was het prachtig winterweer en scheen de zon! O man, wat heb ik de zon gemist, al die weken in het donker, blech! Helaas duurde het maar een paar dagen en is het buiten nu weer grauw en grijs :(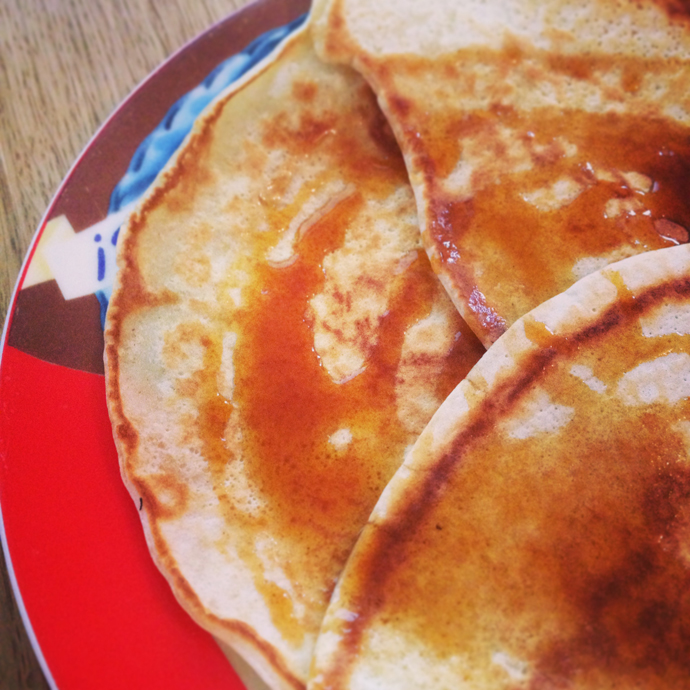 Pancakes for lunch!
Pancakes als lunch. Omdat het kan!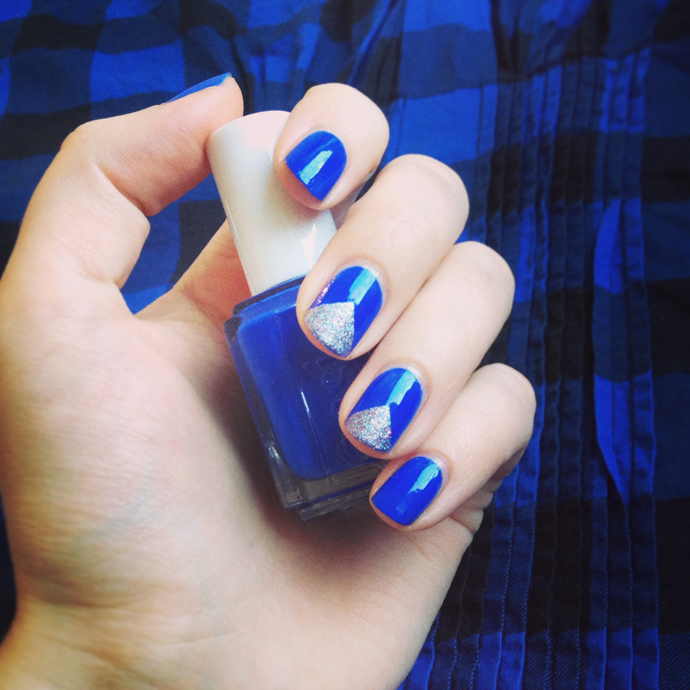 Nails of the week.
Dinsdag lakte ik mijn nagels fel blauw met zilveren glitters. Lekkere winterse combi.
Girls night with lots of presents.
Woensdag maakte ik een doos vol cadeautjes voor vriendinnetjes Meike en Heike. De spulletjes gebruikte ik zelf niet (vaak genoeg) en daarom was het tijd om het door te geven. En de meisjes waren er blij mee hoor!
Home made pizza and salty chocolate sticks.
De girlsnight vond plaats in het gezellige huisje van Heike. Ze had een lekkere vegetarische pizza met courgette, pesto, mozzarella en paprika voor ons gemaakt. En als snack bij de thee zoute stokjes met donkere chocolade. Smullen!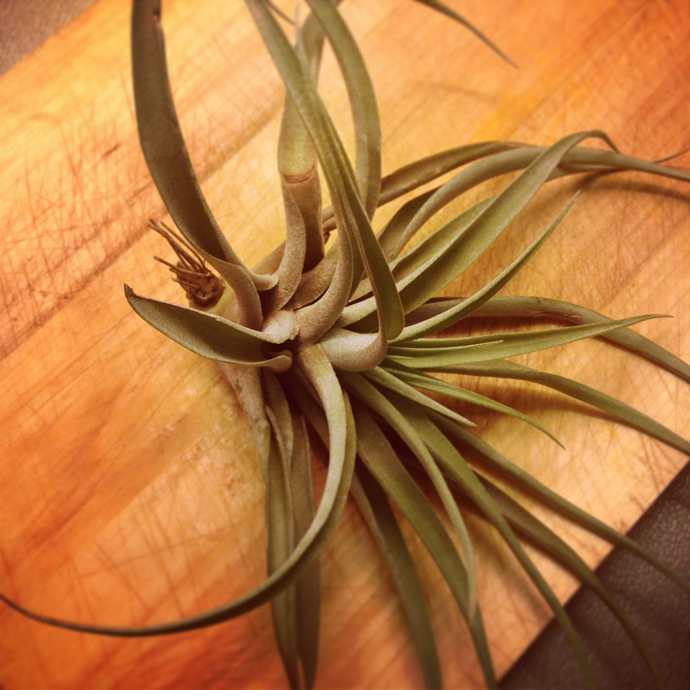 Self sufficient plant, bizarre!
Nee, dit is geen gekke groente (ik had hem onder het licht in de keuken op een plankje gelegd om er een foto van te maken). Dit is een zelf voorzienend plantje. Het heeft geen  potje nodig. Je hoeft hem niet eens water te geven, hij blijft uit zichzelf leven! Heike's huis ligt vol met dit soort bijzondere dingetjes, zo leuk!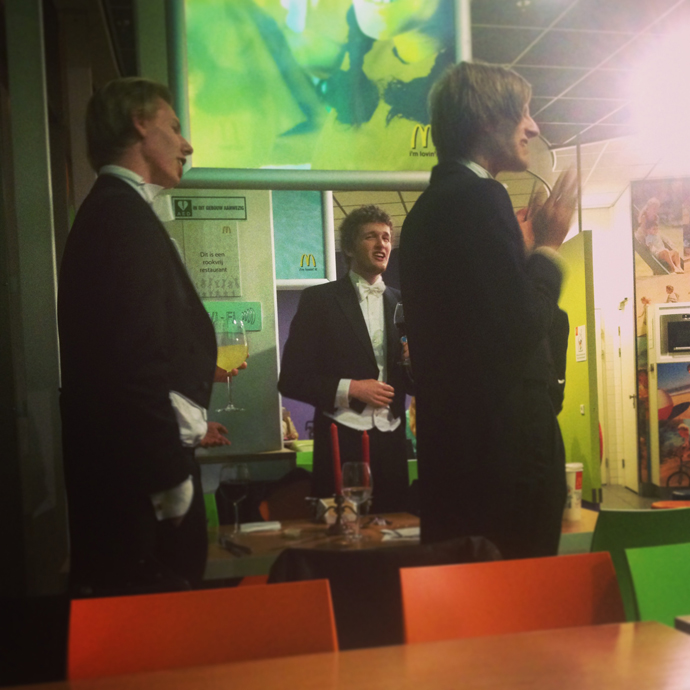 Singing boys at McDonalds.
Donderdagavond aten we frietjes bij de Mac, waar naast ons een groep studenten uitgebreid zat te dineren. Toen er een kindje met een grote verjaardagsmuts naast ze kwam zitten, barsten ze spontaan in gezang uit. Geweldig moment, haha!
Fridaynight with snacks.
Vrijdagavond hadden we een hehe-het-is-weer-weekend-borrel met Henk en Meike. Wij maakten Hessel's heerlijke nachos (recept hier) en Henknam zijn zelfgemaakte spinazieflapjes mee (recept schijnt in aantocht te zijn, houd de blog in de gaten).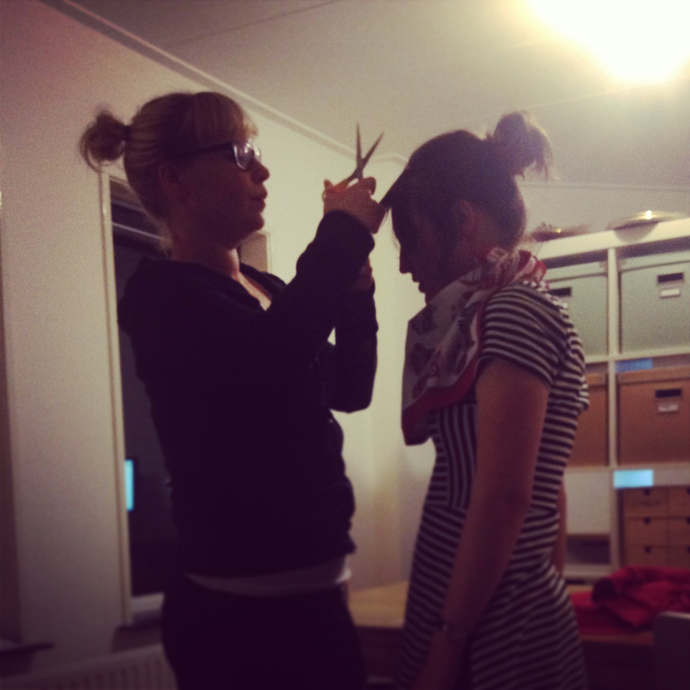 Hairdresser Meike, cutting my bangs.
Na het eten knipte Meike mijn pony zodat hij niet meer in mijn ogen hing. Dit naar aanleiding van haar bidgettips ;) Tom dacht eraan een foto te maken voor de Photo Diary, wat een goede blog-assistent is het toch!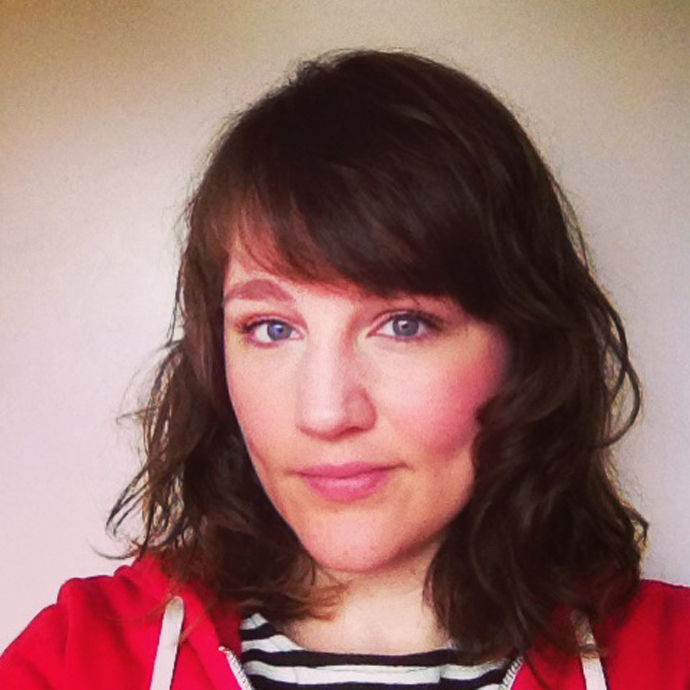 Crappy picture of how my new bangs turned out.
En de volgende dag zat het zo! Excuses voor de kwaliteitsfoto, ik kan alleen foto's van mezelf maken met de 'omgedraaide camera'. Anders zie je alleen een oor of een kin…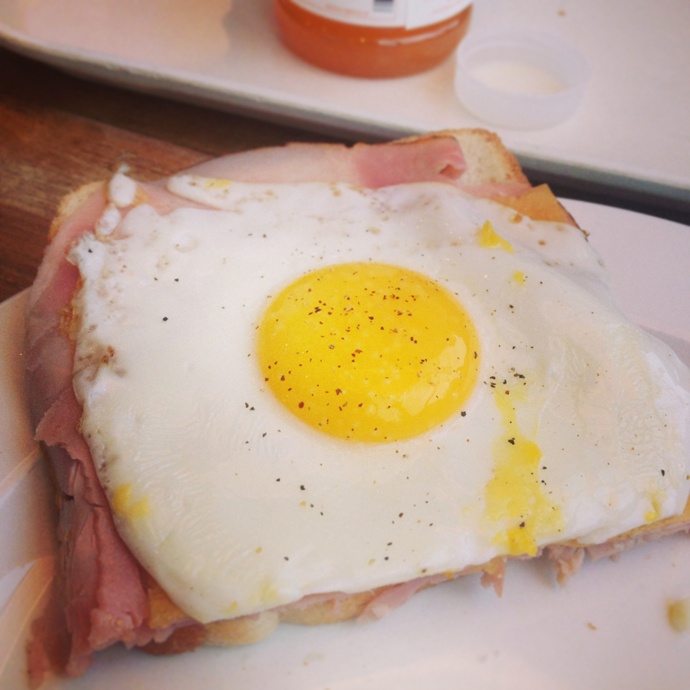 Eggs at Hema.
Op zaterdag gingen we vol goede moed de stad in om gordijnen uit te zoeken bij de Hema en een nieuwe trui te kopen voor Tom. De enige aankoop die we hebben gedaan was een uitsmijter bij de Hema. Maar dat was wel een hele goede investering!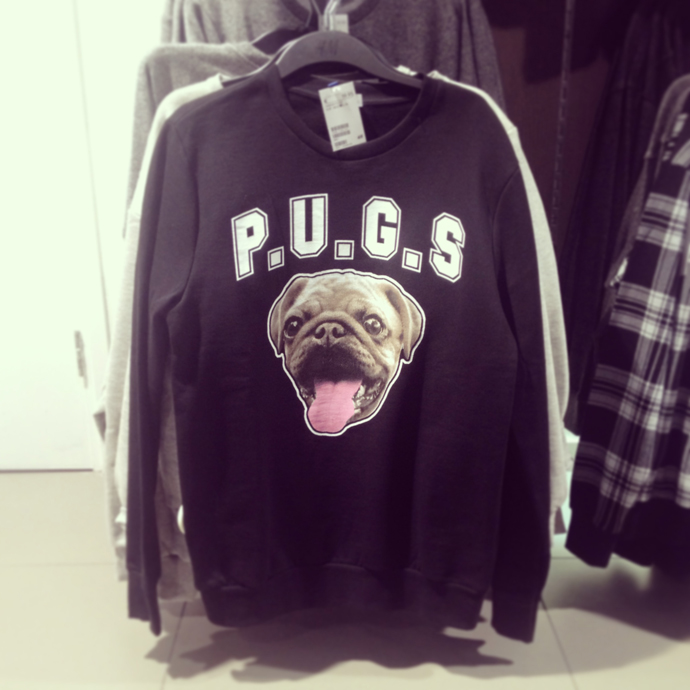 Pugsweater at H&M.
We konden geen leuke trui voor Tom vinden. Behalve deze dan, maar Tom wilde hem niet eens passen. Noujaaaaa…
KATTENBONUS!
Mo and Tetkees saw snow for the first time, made a selfie and sat beside the bathtub.
De poezen zagen voor het eerst sneeuw en vooral Tetkees was verbijsterd! Verder maakten ze allebei een selfie en zat Mo gezellig naast me toen ik in bad ging.
***
Nog een hele fijne zondag en tot volgende week!

Vind je het leuk om te volgen wat Meike en ik de hele week uitspoken? Volg ons dan op instagram. Wil je liever weten wat de katjes de hele week doen? Volg dan Mo en Tetkees op instagram. Er staat nog een hele mooie video van Tetkees in de sneeuw op instagram, die mag je toch niet missen ;)