Nailart with just one nail polish and some tape! Easy peasy!
Die nailarts met plakband zijn natuurlijk ontzettend leuk, maar soms ook een beetje tricky. De tape blijft nog weleens op je vorige laag nagellak zitten. Maar gelukkig kun je ook nailart maken met maar een laagje nagellak!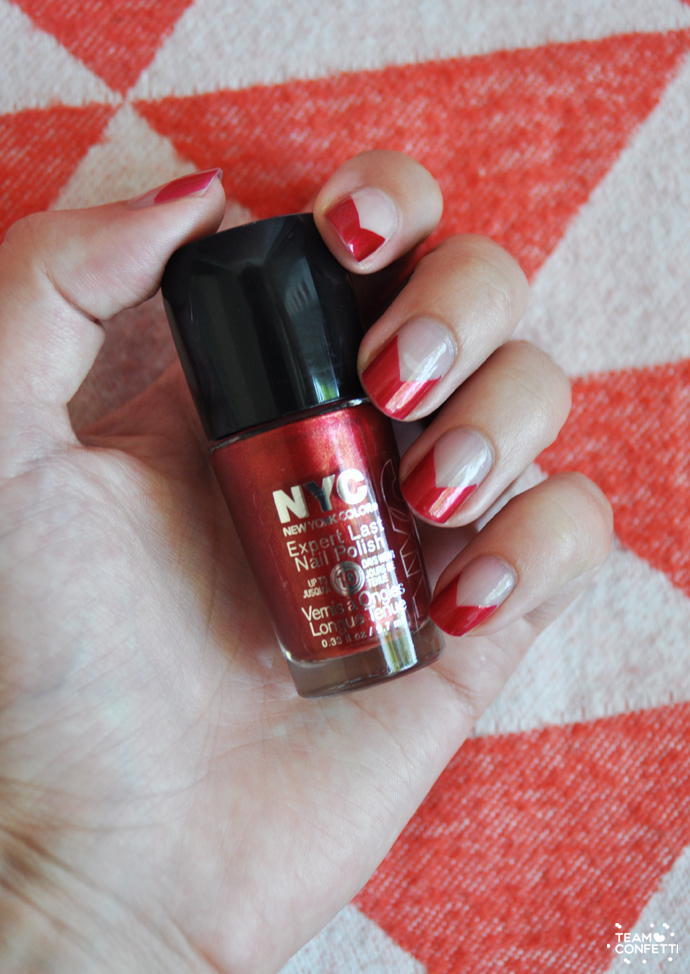 Red the news by NYC.
In dit blogartikel kun je bekijken hoe ik met plakband of tape deze driehoekjes maak. Het is erg simpel! En in plaats van een basislaagje te gebruiken, kun je je nagel ook gewoon 'naakt' laten en meteen beginnen met plakband plakken. De kleur die ik hier heb gebruikt is red me the news van NYC. Hij is mooi donkerrood met wat subtiele shimmers erin. Mooi kleurtje.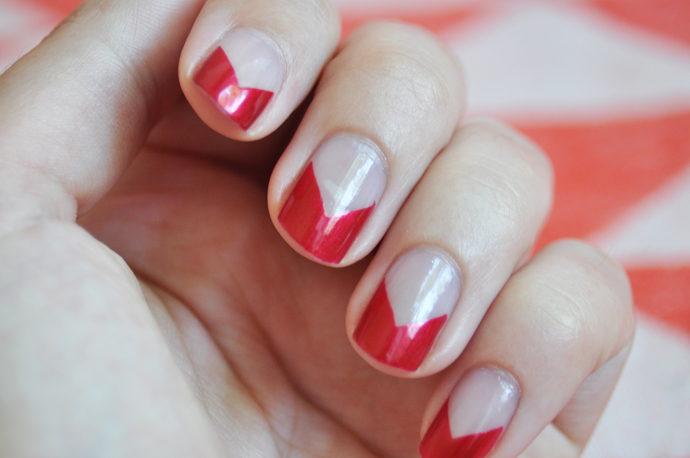 Het is belangrijk dat de nagellak in een laagje dekt. Anders moet je twee keer de plakband op precies dezelfde plek plakken. Ain't nobody got time for that!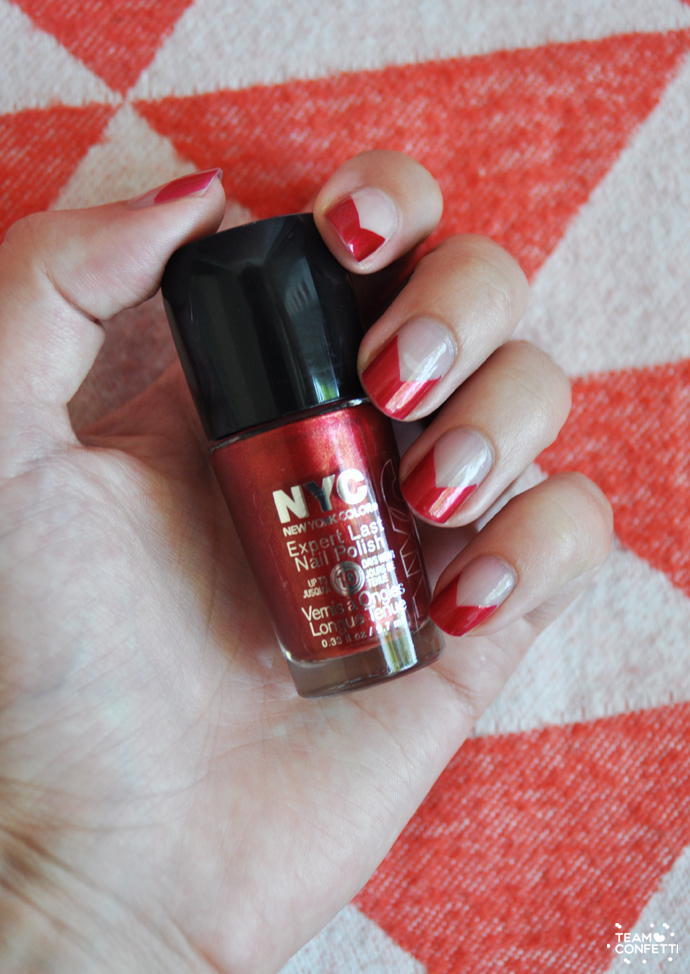 Een topcoat eroverheen en je hebt classy rode nagels, maar dan een beetje anders (of in een andere kleur, dat kan natuurlijk ook).
***
Ga je deze nailart ook maken? Ik zou heel graag het resultaat willen zien! Tag ons op instagram (@teamconfetti) of stuur me een emailtje (olga@teamconfetti.nl).
***
NYC nagellakken kosten €2,99 en zijn verkrijgbaar bij de meeste filialen van Kruidvat.