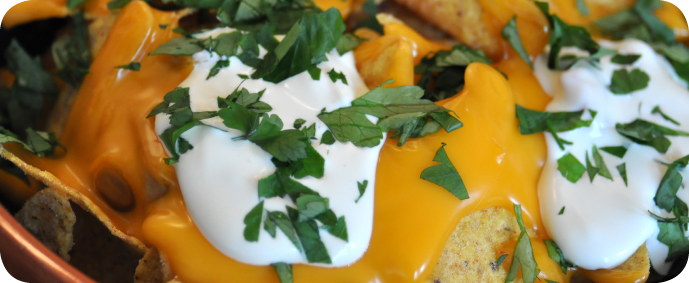 Afgelopen zomer zaten best friend Hessel en ik te genieten op een terras van een koud biertje en een bak nachos. Het leven is zo slecht nog niet. Dit gaf Hessel de inspiratie om thuis het allerlekkerste nachos recept te bedenken en te maken. Twee weken geleden kwam hij langs om me de fijne kneepjes van het nachos-vak te leren!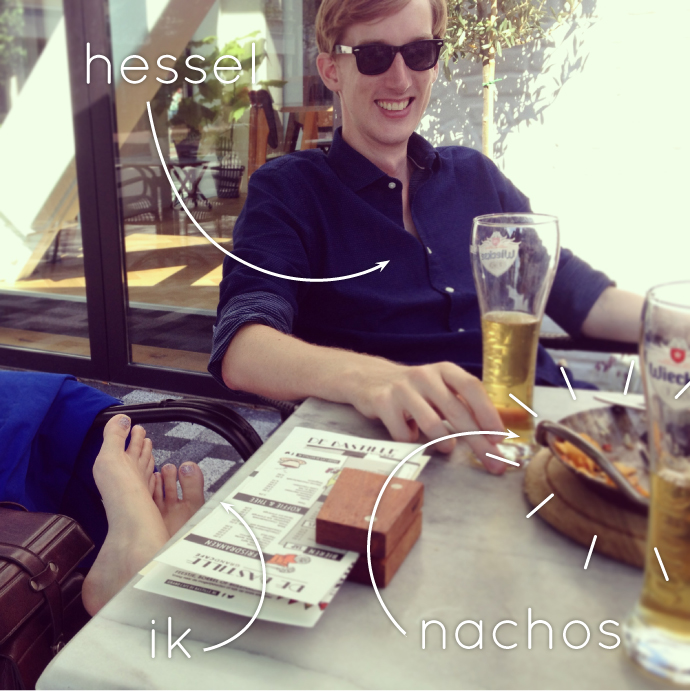 Kijk, daar zitten we hoor. Lekker te genieten van de Nederlandse tropische temperaturen. De zon, die is niet meer, maar de nachos wel! (En het bier ook…)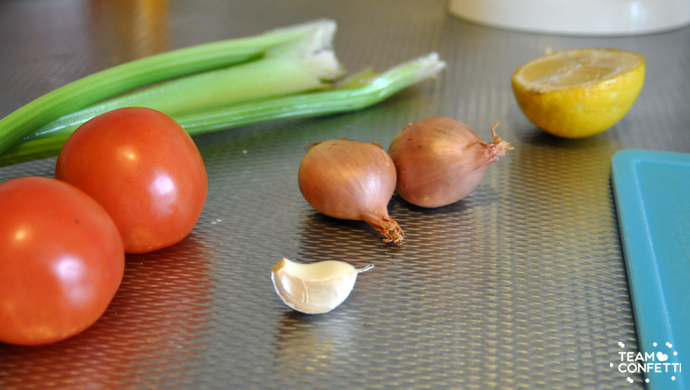 INGREDIËNTEN NACHOS
– Een zak Doritos. Cool American vinden wij het lekkerst.
– Crème fraiche.
– Een pakje cheddar kaas. Ja, van die plastic kaas, je leest het goed. Dat smelt het best.
– Wat peterselie of een bosuitje voor de garnering. Optioneel.
INGREDIËNTEN SALSA
– Drie stronkjes bleekselderij.
– Twee tomaten (zonder zaadlijsten).
– Een halve komkommer (zonder zaadlijsten).
– Een teen knoflook.
– Twee sjallotten (of gewone ui, of bosui).
– Een halve citroen.
– Peper en zout.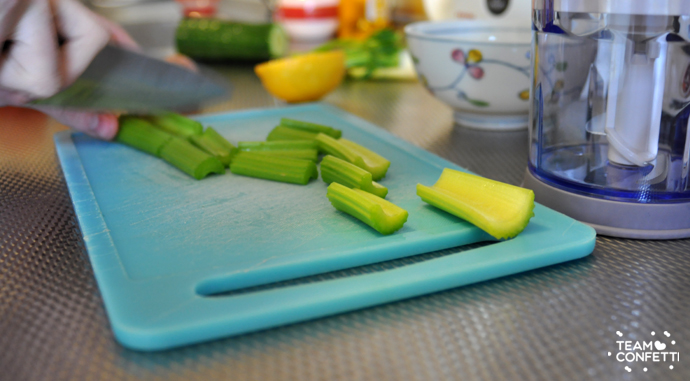 We beginnen met de salsa, de ster van het gerecht. De komkommer, tomaten, ui, knoflook en bleekselderij moeten heeeeeel fijn worden gesneden. Dat kun je doen met een mes of met een: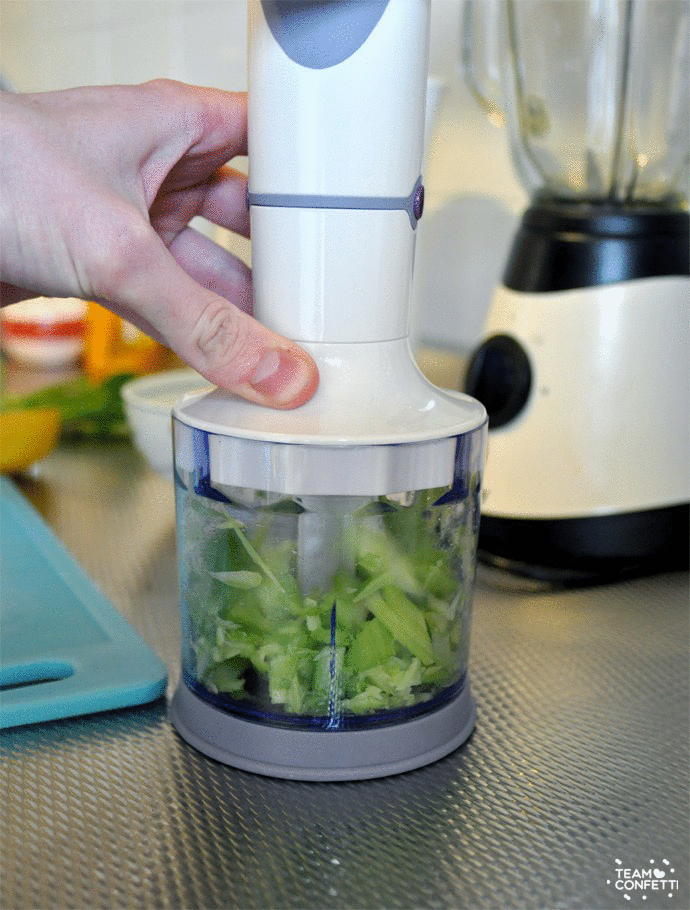 Keukenmachine. O, ik hou van dit lieve apparaatje. Scheelt zoveel tijd. Het is eigenlijk een staafmixer waar ik een klein keukenmachientje bij kreeg.
Anyway. Alles moet zo klein mogelijk. Als alles fijn gesneden is, schep je het door elkaar in een bakje. Flinke snuf peper en zout erbij en het sap van een halve citroen. Het citroensap is erg belangrijk, het brengt alle smaken bij elkaar en door het zuur van het sap, garen de rauwe groenten ook een beetje.
De nachos maak je door een schaal Doritos te beleggen met cheddar kaas en op een lage temperatuur (160 graden, zoiets) een paar minuten in de oven te zetten. Als je de schaal eruit haalt, meteen een paar dikke klodders creme fraiche erover verdelen en klaar is kees.
Tijd om te gaan smullen! Erg lekker bij de borrel, maar ook een goed onderdeel van een tapasnight! Wij zijn hooked. Wie gaat hem nog meer proberen?