Het cadeautjes-geef/krijg-seizoen staat voor de deur en als iemand die enorm veel sentimentele waarde hecht aan spullen, is dit voor mij echt een struikelblok. Aan cadeautjes wordt niet alleen geld uitgegeven, er zit ook tijd en energie en een hele goede bedoeling in verwerkt en zelfs als het iets is wat ik amper gebruik of elke dag naar wil kijken, kan ik het vaak niet over mijn hart verkrijgen om het weg te doen voordat ik het heb 'opgebruikt'. Ik heb dan ook hard nagedacht over een manier om cadeautjes te krijgen én te geven die niet zorgen voor extra onnodige spullen, maar wel voor veel blijdschap.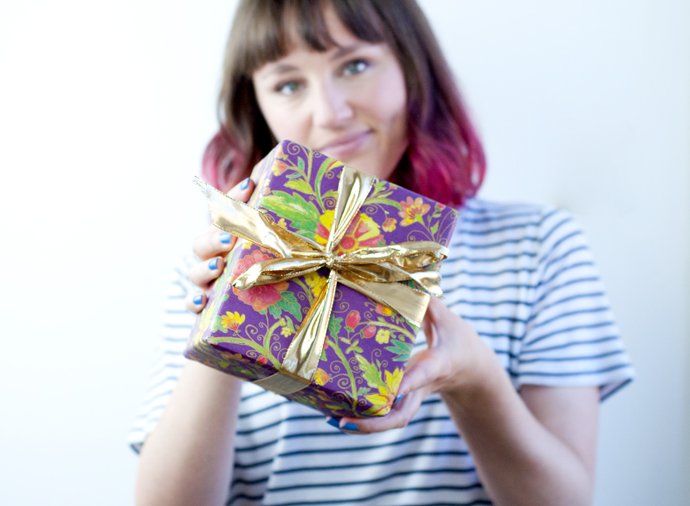 EEN WISHLIST
Het is bijna grappig dat ik dit opper want ik ben al tientallen jaren fel tegen wensenlijstjes. Ik vind ze saai, onpersoonlijk en allesbehalve creatief. Maar geld uitgeven aan dingen die mensen niet nodig hebben en ze opzadelen met een schuldgevoel als ze besluiten het weg te doen is eigenlijk nog véél suffer. Dus toen ik mijn beste vriend laatst vroeg wat hij voor zijn verjaardag wilde en hij me een digitaal lijstje stuurde mét linkjes naar bol.com was ik daar eigenlijk wel heel blij mee. Spannend? Nee. Een goede besteding van geld (waarvoor ik hard gewerkt heb en wat ik graag mindfull uit wil geven)? JAAAAAA!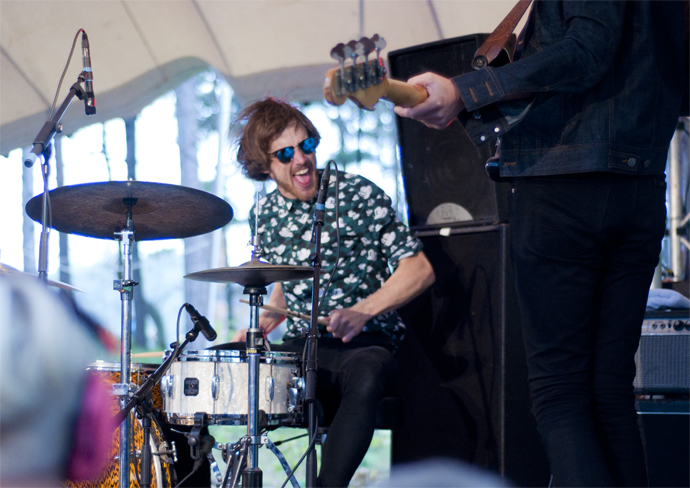 GEEF EEN ERVARING
Quality time is één van de mooiste dingen die je kunt geven, maar zorg wel dat het iets is wat makkelijk te plannen is en wat je allebei leuk vindt om te doen. Geen ballonvaart voor iemand met hoogtevrees of kaartjes voor de dierentuin voor iemand die een hekel aan beesten heeft. Tom gaf laatst zijn vader concertkaartjes voor een muzikant die ze beide écht leuk vinden. Ze gaan bijna nooit samen ergens heen (we doen vaak álles met de hele familie, heel gezellig), dus het was echt iets speciaals en heeft wat meer betekenis dan weer een boek of een fles wijn.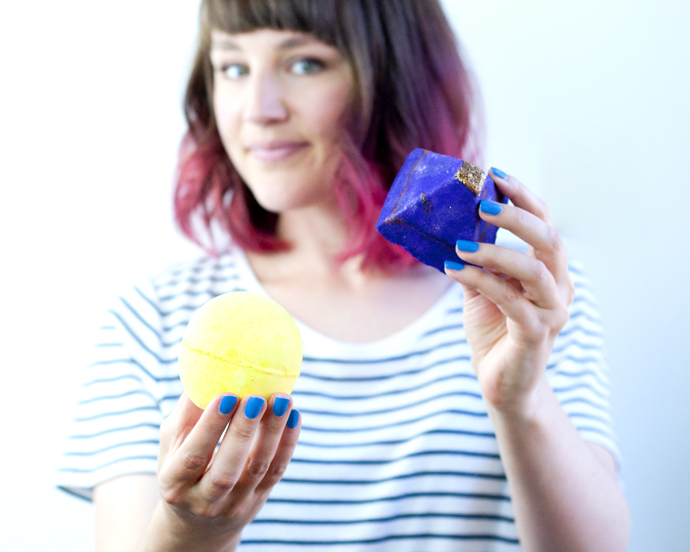 GEEF IETS WAT OP GAAT
Even eerlijk: ik ben gék op cadeautjes. Zomaar een verrassing krijgen zonder dat je er iets voor hoeft te doen? Love it! Het is niet een geluksgevoel dat heel lang duurt, maar het is wel een hele lekkere. Het probleem is alleen dat het veel spullen oplevert. Klinkt als een onmogelijke combinatie of niet? Maar het kan! Als je iets geeft wat op gaat zoals iets te eten of drinken, geurkaarsen, bruisballen of een mooi tijdschrift. Het zijn dingen die zeggen 'treat yourself' en kunnen goedkoop of duur zijn. Je geniet er tijdelijk van, maar op een gegeven moment is het op. Hier zijn wel een paar valkuilen! Zo'n typisch Dove pakket bijvoorbeeld. Ja dat kun je uiteindelijk opmaken, maar ik ken bijna niemand die binnen twee weken een fles bodylotion, een fles douchegel een gigantische pot bodybutter opkrijgt. De twee weken regel is dus wel handig om in gedachten te houden. Een boek kan een mooi cadeau zijn voor iemand die ontzettend veel leest, maar voor iemand die bijna nooit leest, kan een boek juist een schuldgevoel opleveren. Een tijdschrift, graphic novel of in mijn geval een luisterboek is dan een veel betere keuze.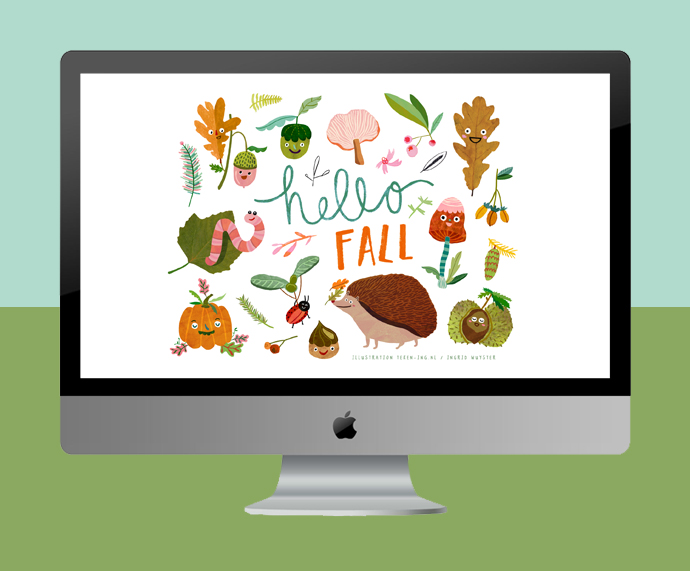 GEEF IETS DIGITAALS
Iets wat helemaal geen ruimte inneemt, maar wel heel waardevol kan zijn, is iets digitaals. Zet het op een leuke usb-stick (die zijn heel klein en áltijd handig) en inpakken is al bijna niet meer nodig. Digitale dingen die leuk zijn: een videoboodschap (hoe leuk), een desktop wallpaper (voor de creatievelingen onder ons zoals Ingrid), een link naar een Pinterestbord dat je speciaal voor diegene hebt samengesteld, een online fotoboek etc. Iets krijgen dat je vast kan houden is fijner om te geven, maar iets krijgen waar iemand moeite en creativiteit in heeft gestopt is soms leuker om te krijgen.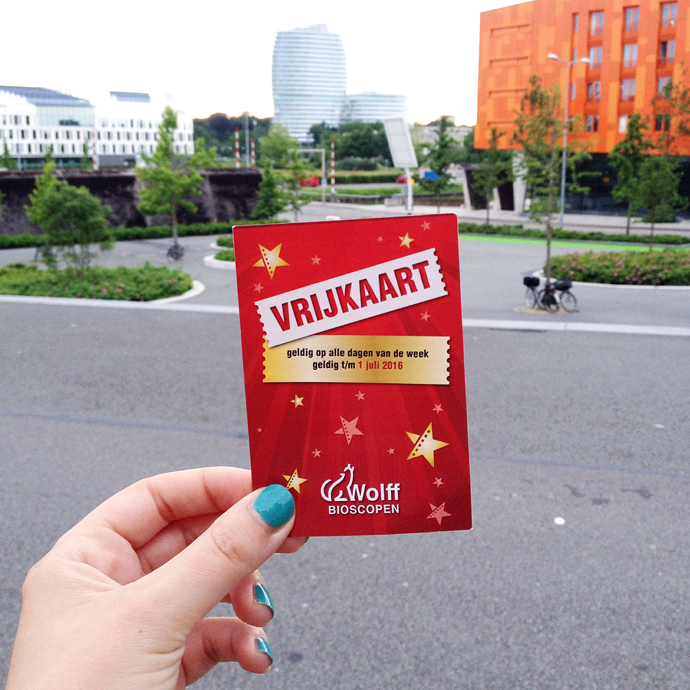 GEEF EEN SPECIFIEKE GIFT CARD
Soms ken je iemands guilty pleasures wel, maar zou je niet zelfs iets voor ze uit kunnen kiezen (omdat je zit met maten/stijlen of geuren die heel persoonlijk zijn). Een specifieke gift card is dan een leuk idee. Een VVV bon kun je óveral aan uitgeven en is niet heel bijzonder (een envelop met geld erin heeft hetzelfde effect). Het kan onpersoonlijk en ook een beetje lui overkomen. Maar door een specifieke gift card te geven waarmee diegene zichzelf wel móét trakteren op iets geweldigs, heeft het cadeau meer waarde en is het veel leuker. Ook kun je ermee aangeven dat je heus wel weet wat iemands interesses of obsessies zijn, maar dat je het daadwerkelijke cadeau uitkiezen aan degene zelf overlaat. Een voorbeeld kan een Spotify waardebon zijn, een bioscoopbon (voor een specifieke bioscoop in de buurt), een bouwmarkt giftcard voor iemand die aan het verbouwen is, of een cadeaubon voor de meest fancy babywinkel in de stad (dat is ons standaard kraamcadeau om 1000 dezelfde rompertjes te voorkomen). Je zorgt ervoor dat iemand krijgt wat hij wil hebben, maar jij mag nog steeds bepalen welke richting het opgaat. De mogelijkheden zijn eindeloos en meestal kun je zelf bepalen welk bedrag erop komt te staan.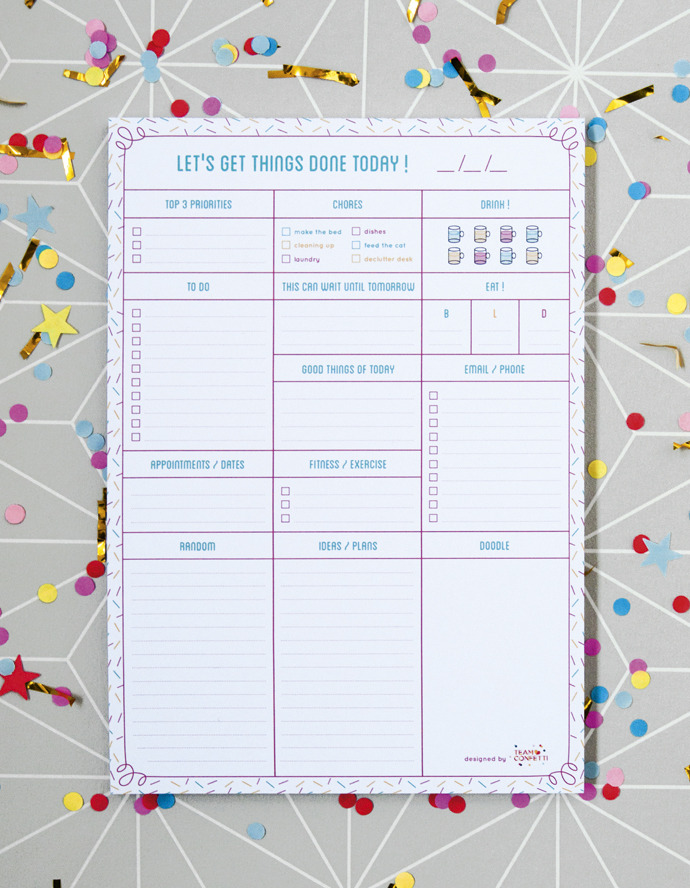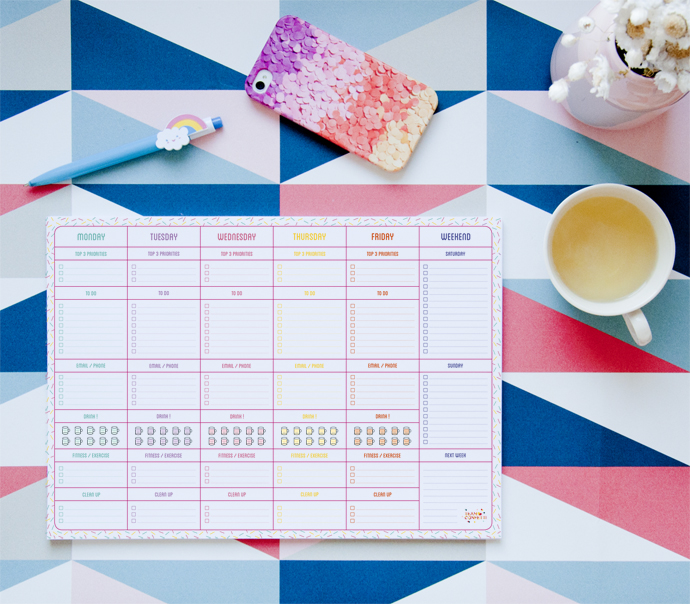 GEEF EEN PLANNER
Ja, het is een beetje specifiek in dit rijtje, maar ik wilde hem er toch nog even bijzetten. Aangezien ik een flinke voorraad heb en ik weet hoe blij ze mensen maken, geef ik graag mijn eigen planners (weekly én daily) cadeau. In mijn geval is het extra leuk omdat ik ze zelf ontworpen heb, maar ik krijg zó vaak de vraag of ik een webshopbestelling als een cadeautje wil inpakken. Ook worden er soms hele pakketten planners besteld om uit te delen aan vrienden, familie of collega's. Ze zijn vrolijk, héél handig én ze gaan op. Ze zijn leuk voor studenten, bloggers, #girlbosses maar ook voor huismama's en huispapa's die een beetje orde willen voor het hele gezin. De planners vind je in de Team Confetti webshop.
♥♥♥
Heb je nog meer minimalistische cadeau tips? Deel ze ALSJEBLIEFT hieronder.
Het kan onze Sinterklaas- en kerstfeest 100 keer zo speciaal maken!