Het is tijd om op te staan! Het is tijd om weer naar je werk/studie te gaan… Maar eerst nog even wakker worden met een flinke portie internetvondsten. Goed veel kleur en vrolijkheid om de moeilijke maandagochtend mee te beginnen!
New spring collection by Donna Wilson.
In mijn hoofd verandert alles wat Donna Wilson aanraakt in puur goud. Haar nieuwe lente collectie zit weer vol moois en mijn verlanglijstje was al kilometers lang…
☆☆☆
Marbled hanging planter DIY by Oh Joy!
Altijd leuk als je meer met je nagellak kan doen. Mooie kleurencombinaties. Misschien moet ik toch eens aan mijn groene vingers gaan werken, plantjes in huis zijn zo leuk!
☆☆☆
Le Chocolat des Francais.
Super Franse chocoladereepjes met hele Franse illustraties. Liefde! Ik mis alleen nog de man met de barret met stokbrood en een streepjestrui…
☆☆☆
Interior inspiration by Inside Out Magazine.
Die Australiers die weten wel wat mooi en vrolijk is! Leuk tijdschrift, ik heb alleen geen idee of je het hier in Nederland ook kunt bemachtigen…
☆☆☆
DIY valentine's day flip book by Chanel Dror.
Ik ben niet zo'n ontzettende romanticus, maar dit vind ik erg lief. En flip boekjes zijn ALTIJD leuk!
☆☆☆
Folkets Park Malmo identity by Byggstudio.
Wat een ontzettend leuke huisstijl voor een vrolijk park! Ik vind vooral het alfabet te gek, vooral de letter G. :)
☆☆☆

Ik kon helaas niet herleiden wie dit dynamische duo is of waar ze vandaan komen. Wat ik wel weet is dat het echte hartenbrekers zijn. Kijk nou!
☆☆☆
Cocolia: creative studio, art direction, set design.
Wat deze mensen nou precies doen, ik weet het niet helemaal, maar gaaf is het wel. Ik ben de laatste tijd helemaal in de eighties invloeden. Wat grappig is, want de eighties zelf vind ik vreselijk, maar alles wat erop is geïnspireerd, vind ik geweldig. Beetje gek hoor…
☆☆☆
Funky socks by Chattyfeet.
Dat ik van vrolijke sokken houd, dat is inmiddels wel bekend, dus toen Chattyfeet vroeg of ik een paar van hun sokken uit wilde proberen, riep ik meteen ja! Nouja, eerst vroeg ik naar het productieproces, want daar probeer ik een beetje meer op te letten. Blijkt dat de sokjes in Portugal worden gemaakt en dat Chattyfeet bovenop de goede werkomstandigheden zit. Daarnaast zijn ze druk bezig om steeds meer duurzamere materialen te gebruiken. Dus naast de geweldige ontwerpjes, wordt er ook op eerlijk en groen gelet! En wat ook superleuk is, is dat ze een Valentijns winactie hebben georganiseerd! Je kunt twee paar sokken winnen, een mannensetje en een vrouwensetje. Niets is romantischer om matchende sokken aan te hebben, toch? Haha.
☆☆☆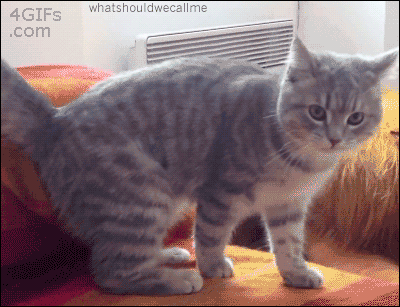 En? Ben je al een beetje wakker?
Aan de slag dan maar!
☆☆☆
Wil je al deze dingen op je pinbord voorbij zien komen? Dat kan, volg Team Confetti op Pinterest!
Follow Team Confetti on Pinterest!