Hier is alweer de tweede aflevering van de Happiness Project Weeks en deze week deden we élke dag mee met een video van Yoga with Adriene. Vorige zomer ontdekten we Adriene en waren we zelfs een klein beetje verslaafd aan yoga. Maar op de één of andere manier is dat gevoel een beetje verdwenen. We deden een poging dat gevoel weer terug te forceren door elke dag op onze yogamat te springen. En? Heeft het gewerkt? Zijn we weer yoga junkies geworden…?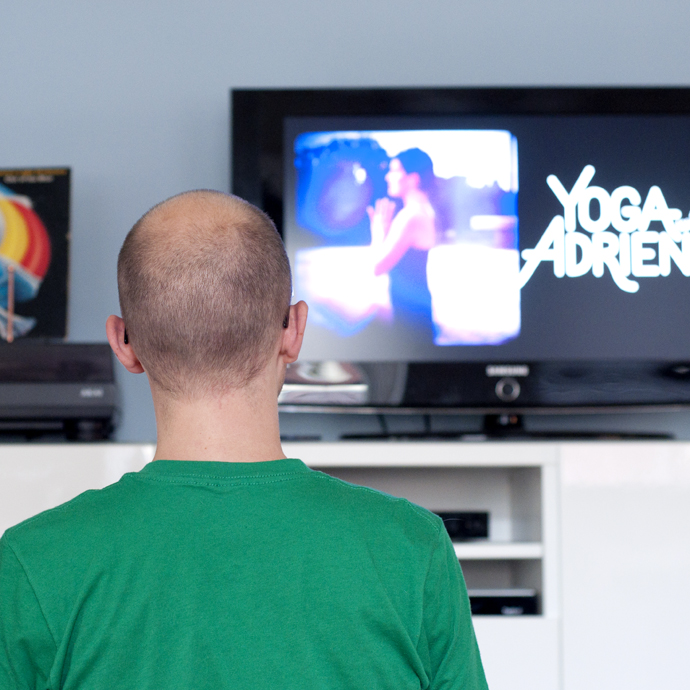 Maandagochtend schudde Tom me al vroeg wakker. Hij had een vroege afspraak en moest daarna door naar Utrecht voor zijn werk. Dus als ik nog samen met hem wilde yoga-en dan moest ik er NU uitkomen. Ik overwoog om op de állereerste ochtend al de handdoek in de ring te gooien. Want als ik net wakker word, dan vind ik álles een onmogelijke taak, helemaal bewegen. Maar na een paar minuten sleepte ik me toch naar beneden en deden we onze eerste video. Ik voelde me absoluut wat minder stijf achteraf maar vooral heel trots dat ik niet had opgegeven voordat ik begonnen was…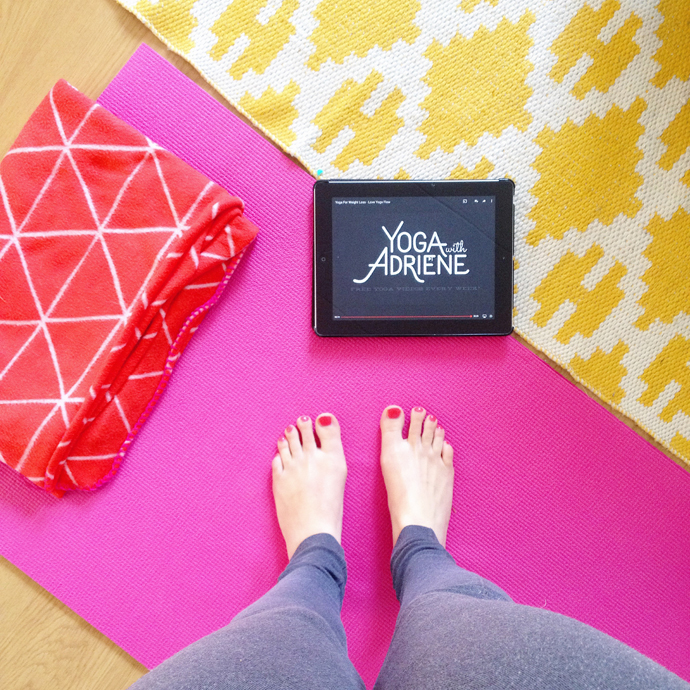 Dinsdagochtend was ik alleen omdat Tom in Utrecht zat en dus miste ik een beetje peer pressure. Ik was er aardig op tijd uit, ontbeet eerst én lakte mijn nagels (ik ben niet altijd even goed in prioriteiten stellen) en daarna deed ik de 'creativity practise'. Want ik ging die dag animaties voor HEMA maken, dus ik kon wel een extra dosis creativiteit gebruiken. En hij was perfect. Niet te lang, goeie combi van stretchen, een beetje inspanning en geen onmogelijke houdingen. Yes, dit is wel een aanradertje. 's Avonds had ik een échte yogales (met een juf en yoga-genootjes) van anderhalf uur, dus yoga-technisch was ik echt knettergeweldig bezig vandaag. Tom kwam thuis toen ik nog weg was en deed in zijn eentje een yoga sessie met Adriene.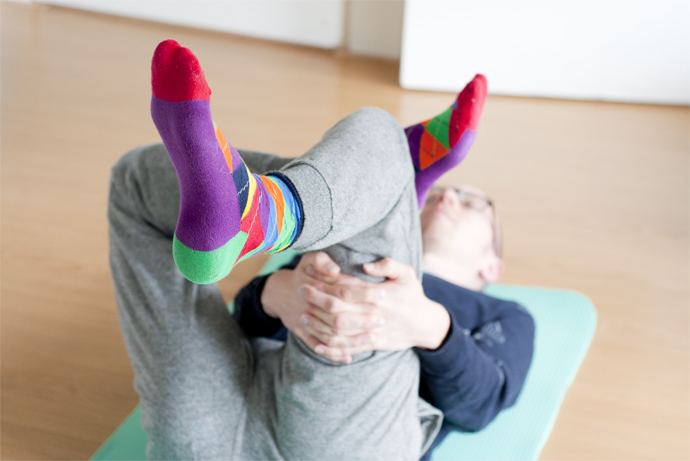 Woensdag werd ik wakker met spierpijn. Ja, dat krijg je als je al die ingewikkelde-krakeling-houdingen niet dagelijks doet. Na het ontbijt gingen we voor de 'gentle practise' en ik kon er gek genoeg niet echt van genieten. Adriene was een beetje te serieus (normaal maakt ze heel veel grapjes en ik lach graag terwijl ik yoga doe) en ik was niet zo goed in alle been-stretches die langskwamen. Maar hé, als ik er niet goed in ben dan is het goed om ze te oefenen, ook als ik er niet van geniet. Mijn spierpijn was wel minder toen het lesje afgelopen was, maar ik voelde me niet echt 'lekker wakker en vrolijk' zoals ik me weleens kan voelen na een ochtend-yoga sessie. Morgen beter?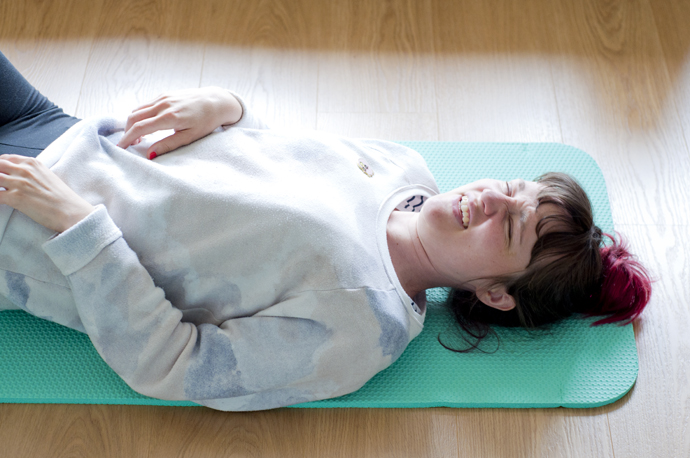 Op donderdagochtend hadden we weer een mooie softe yoga sessie uitgekozen (yoga for mood swings) maar ik vroeg na een paar minuten al of Tom op de pauze knop wilde drukken. Ik had namelijk een bad case of the lady problems die als een vloedgolf over me heen spoelde. Na een mini break, wat verkoeling en een berg pijnstillers, gingen we weer rustig verder. Aan de ene kant shitty, want ik voelde me niet zo lekker tijdens en na het yoga kwartiertje. Maar aan de andere kant: omdat ik niet eens een supersofte yogales bij kon benen, wist ik meteen dat ik niks van mijn sneue lichaam kon verwachten voor de rest van de dag. Ik heb heel vaak en veel last van dit soort klachten en ik heb nog weleens de neiging om er niks aan te doen behalve een beetje chagrijnig op mijn lijf te worden en mezelf als aansteller te bestempelen. Maar de lieve woorden van Adriene (do what feels good) herinnerden me eraan dat ik het mezelf wel wat makkelijker mocht maken vandaag… Ohmmmmmmm.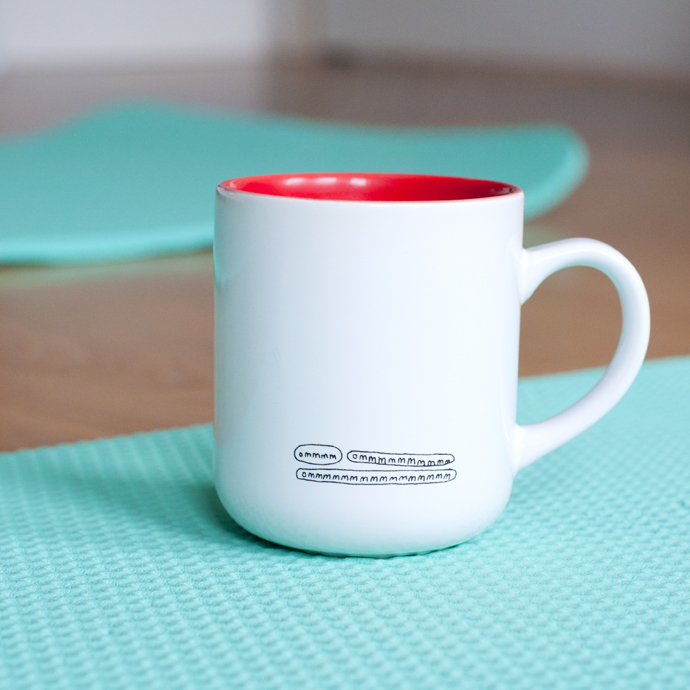 Omdat we donderdag een nachtje in Almere hadden geslapen (omdat we waren uitgenodigd voor de premiere van Mare) hadden we die ochtend geen yoga gedaan (dat was me teveel gedoe in een krappe hotelkamer zonder yoga matjes). We stelden onze yoga sessie uit tot vlák voordat we naar bed gingen. Ik had dit yoga lesje met 100% zekerheid overgeslagen als ik niet een yoga-week had gehad, maar gelukkig móést ik wel. Ik vond namelijk een video die speciaal vóór het slapen was en ik werd er ook echt heel relaxt van. Aanrader voor als je aan het einde van de dag ook écht geen zin meer hebt om te bewegen (maar wel om te relaxen).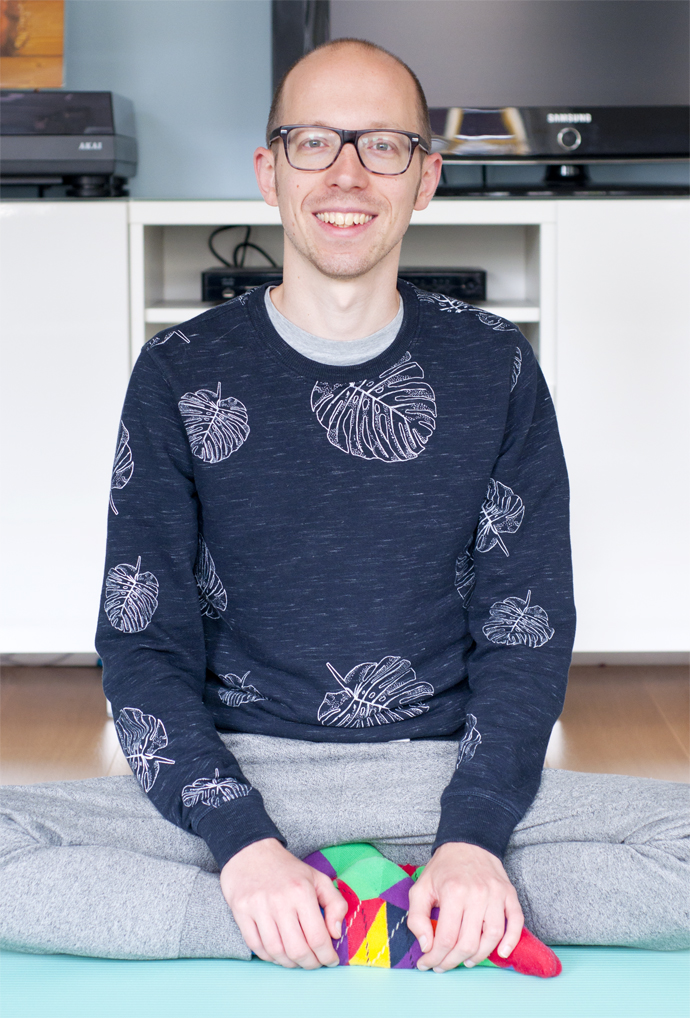 Ik moet eerlijk zijn, we hadden de hele week hoofdzakelijk niet al te intensieve yoga lesjes opgezet. Want we waren niet zo soepel meer en we hadden er ook gewoon niet zo'n zin in. Helemaal niet 's ochtends. Maar zaterdagochtend koos ik heel dapper voor de 'practise strength video' voor een beetje actie in de taxi. 'Hoe lang duurt ie?' Vroeg Tom angstig. 'Zeg ik niet.' 'Oh nee, dit is zeker eentje van driekwartier of niet?!' 'Misschien…' Eigenlijk duurde de video maar een half uurtje, maar dat vertelde ik hem lekker niet, dan viel het alleen maar mee (was hij me inderdaad dankbaar voor achteraf). Het was af en toe wel een beetje aanpoten en ik heb tijdens het langdurige planken wel wat zweetdruppeltjes verloren, maar het voelde wel goed om in elk geval één keer eens goed te bewegen tijdens de yoga les.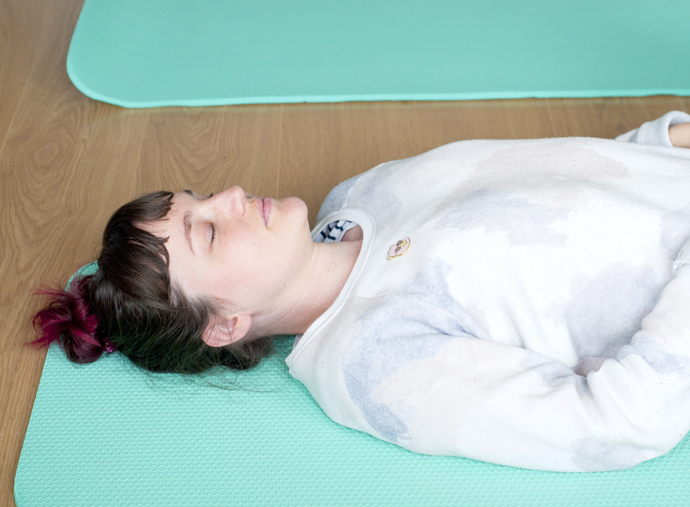 'Is het vandaag alweer de laatste dag? Goh, dat is snel gegaan.' Zei Tom terwijl hij de laatste yoga video uitkoos. 'Ja, maar we kunnen ook wel doorgaan en kijken hoelang we het volhouden' antwoord ik hoopvol. Is er dan toch weer een beetje sprake van een yoga verslaving? Zitten we weer in de yoga trein? Nog niet echt. Maar het kost echt minder tijd dan ik altijd denk en ook minder energie. Dat zijn mijn twee top smoesjes voor geen yoga doen: geen tijd en te moe. Maar er zijn genoeg kalm-aan-video's voor watjes te vinden. Yoga for the service industrie (oftewel: yoga voor mensen die in de horeca werken) was onze laatste keuze voor yoga week en het was mijn favoriet van de afgelopen dagen. Lekker stretchy en een kléin beetje intensief maar prima bij te houden voor de non-sportievelingen onder ons.
☆☆☆
'A little goes a long way' en 'find what feels good' zijn de twee lijfspreuken van Adriene als het om yoga gaat.
Een video van 7 minuten is altijd beter dan overslaan en voor mij is het vooral belangrijk dat ik er van ontspan en me wat soepeler voel. En daar hoef ik echt niet elke dag twintig zonnegroeten voor te doen of op mijn hoofd te gaan staan. Wij gaan stilletjes verder met elke dag yoga doen, ik ben benieuwd hoe lang onze 'winning streak' nog duurt.
☆☆☆
Het doel van de volgende Happiness Project Week is vooral héél leuk (die moeten er ook zijn vind ik). Namelijk: élke dag een goede film kijken. Ik heb twee (misschien zelfs drie) bioscoopbezoekjes gepland deze week, Tom gaat een mooie klassieker uitkiezen en er is vast wel wat moois op Netflix te vinden.
Wie er nog goede tips heeft: ze zijn welkom!