Ik heb er precies een week hard over na moeten denken, maar ik ben eruit: in december gaat er (bijna) niet geblogd worden. Ik roep al maanden dat ik graag een relaxte decembermaand wil en dan is het nu tijd om de daad bij het woord te voegen. Ik vind het geen makkelijk besluit, maar ik denk dat het wel een hele goede is. Waarom ik het moeilijk én nodig vind, lees je in dit artikel.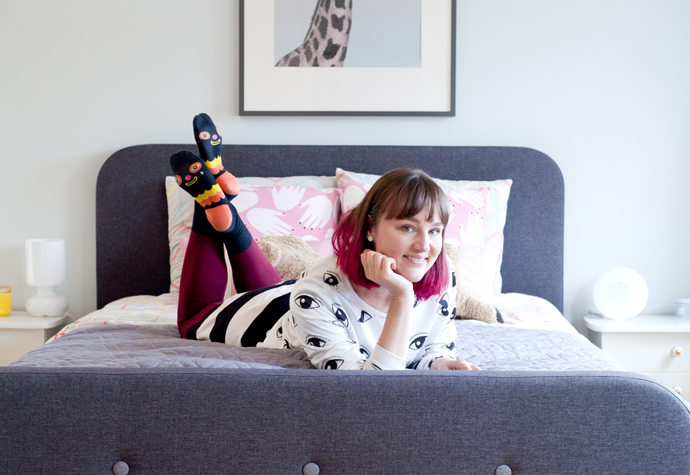 NOVEMBER SLAAPMAAND
Voordat ik vertel over het Happiness Project van december, kom ik eerst nog even terug op die van november. Het onderwerp was SLAAP en ik heb er aardig mee geëxperimenteerd maar een echt conclusie is er nog niet. Ondanks dat ik bijna elke nacht acht uur sliep en het internetverbod van 21.00-09.00 heel goed heb volgehouden (op een paar zwakke momenten na), voelde ik me nog steeds niet helemaal uitgerust. Volgens mij voel ik me ook moe door de vele deadlines en de extra werkuren op zondagmiddag de laatste paar maanden. Dat maakte ontspannen lastig. Het onderwerp van december sluit dus mooi aan op het slaap-experiment…
WAAROM NIET BLOGGEN?
Begrijp me niet verkeerd, ik houd ervan om te bloggen. Ik betrap mezelf er soms op dat ik bijna letterlijk zinnen voor blogartikelen schrijf in mijn hoofd buiten werktijd en dat vind ik a) grappig en b) zegt het ook veel over mijn liefde voor bloggen. Maar het is op dit moment het enige wat ik tijdelijk zou kunnen laten rusten zonder al te veel poen mis te lopen (Tetkees kan niet van de lucht leven, dat heeft hij me al heel vaak héél duidelijk gemaakt). Mijn werk voor HEMA betaalt goed en ook de webshop loopt heel lekker. Dus als ik een wat rustigere maand zou willen, dan is het bloggen het enige wat ik tijdelijk stop kan zetten zonder er meteen financieel aan onderdoor te gaan. Niet een onbelangrijk detail!
RUSTIGER AAN DOEN IS IETS ANDERS DAN OPGEVEN
Één van de dingen die ik dit jaar over mezelf heb geleerd, is dat ik héél streng voor mezelf kan zijn en dat ik moeite kan hebben met mezelf iets gunnen. Het is voor mij makkelijker (maar niet persé beter) om maar gewoon door te gaan met wat ik aan het doen ben dan mezelf wat denk-tijd geven. De strenge Olga in mijn hoofd moppert dan dat ik me niet zo aan moet stellen en dat stoppen hetzelfde is als falen. Maar gelukkig weet ik nu ook dat er hier maar één iemand de baas is en dat ben ikzelf. Dus als ík zeg dat ik wat tijd nodig heb om me weer op te laden, nieuwe creatieve ideeën te bedenken en nieuwe inspiratie op te doen, dan hoef ik dat aan niemand te verantwoorden. Dat is één van de weinige voordelen van zelfstandig ondernemen en het is zó makkelijk om dat te vergeten en een slaafje te worden van je emailbox. Nee zeggen tegen je routine betekent dus niet dat je het niet meer aankan of dat je gefaald hebt. Het betekent dat je de automatische piloot even uitschakelt en zelf het roer weer in handen neemt. 'Wat wil ik nou eigenlijk?' is een hele goede vraag die je jezelf moet blijven stellen. Want wie we zijn en wat we belangrijk vinden, verandert constant. Dus de dingen die we doen, mogen dan best mee veranderen.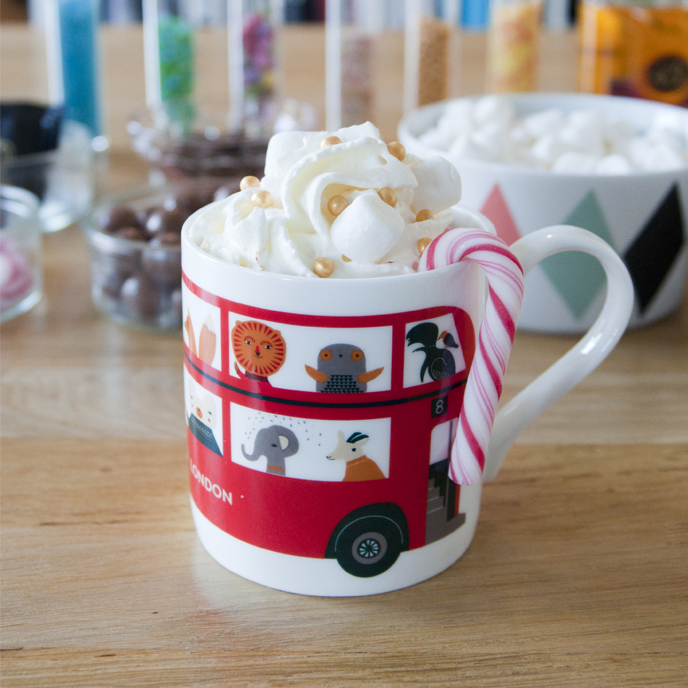 EEN RELAXTE DECEMBER
Ja, een relaxte december, dat is het plan. De deadlines voor webshopbestellingen (die verstuur ik binnen zeven werkdagen) en HEMA blijven, maar mijn eigen blog deadlines komen te vervallen en die van mijn gastbloggers ook. Die hebben dit jaar weer héél hard gewerkt en verdienen een kleine blogvakantie. Het kan zijn dat er iets in mijn leven gebeurt of dat ik wordt overvallen met bloginspiratie en dan toch een artikel publiceer. Óf de samenwerking van de eeuw valt in mijn emailbox (dat wil nog weleens gebeuren in december) en ook dan mag ik van mezelf een uitzondering maken. Want van de gedachte alles-of-niets raak ik ook gespannen en dat is precies wat ik deze maand graag wil vermijden.
Ook lijkt het me leuk om wat projecten af te maken. Ik zou het fijn vinden om 2017 te beginnen met een nieuwe blog-layout. En ik wil al een hele tijd nieuwe producten maken voor in de Team Confetti webshop. Ik wil vaker 's ochtends yoga doen, negen uur per nacht slapen (als experiment) en zondag vrij hebben. Genieten van de feestdagen in plaats van ertegenop kijken en een wat minder volgepropte agenda.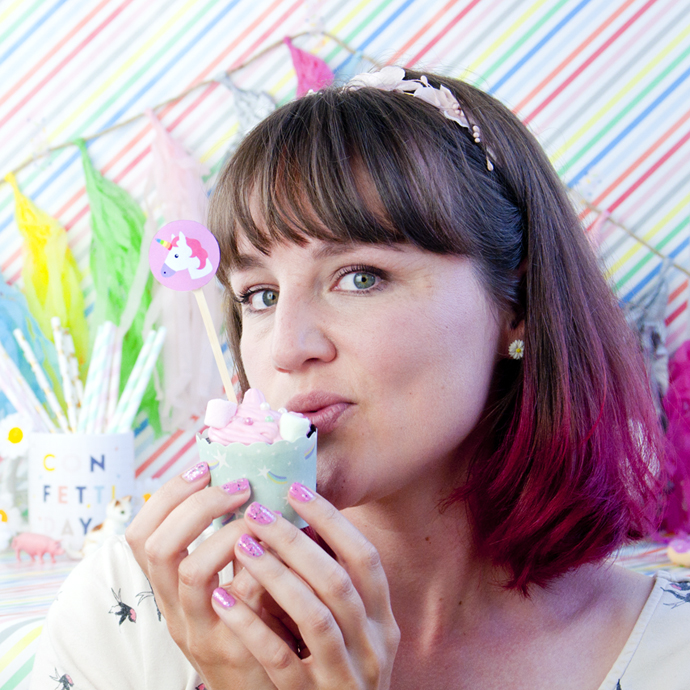 TREAT YOSELF!
Jezelf wat meer ruimte gunnen in de maand december kan onmogelijk voelen, maar wie weet kunnen wij van Team Confetti je een beetje inspireren. Ik had het ook niet kunnen verzinnen als Ingrid niet het goede voorbeeld had gegeven en bijna al haar opdrachten naar januari had verschoven. En ook Vera heeft besloten om alleen te focussen op de échte prioriteiten en de rest te laten varen. De kerstliedjes roepen het al jaren: 'it's the most wonderful time of the year.' Wat betekent dat voor jou? Kun jij een manier verzinnen waardoor december relaxter wordt, leuker dan vorige jaren en hoe je deze maand meer mindful kunt beleven? Deel je suggesties bij de comments, we kunnen je wijze raad allemaal goed gebruiken!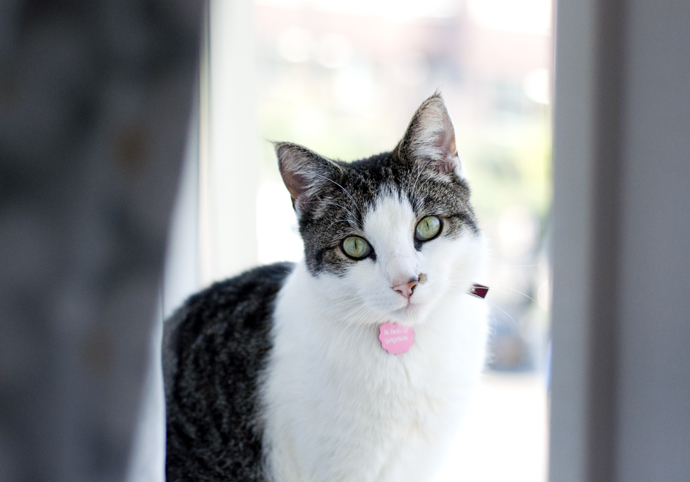 FOLOW ME!
Voor wie de kattenfoto's, Olga&Tom updates en feestkiekjes niet wil missen, volg @teamconfetti dan op instagram. Ik blijf daar vrolijk foto's posten en houd jullie graag op de hoogte van waar we mee bezig zijn. Zie het als een soort mini blog in de maand december. Let's keep in touch!