Gastblog door Heis – Het fijne van een opleiding volgen aan een kunstacademie, is dat je na het behalen van je diploma achterblijft met een grote hoeveelheid materiaal. Ik heb nog dozen vol papier, verf, kwasten, garen, schuimrubber, lino rubber en ga maar zo door. Tijdens het leeghalen van mijn woman-cave aka werkkamer kwam ik ook een zak met viltwol tegen. Ik ben niet het type persoon dat rigoureus alles weggooit wat ik niet meer nodig heb. Dus ik vroeg mezelf af wat ik hiermee het beste zou kunnen doen…
Ik heb me door een grote hoeveelheid pinterest plaatjes geworsteld, maar ik zag alleen maar hoe ik vilten poppetjes kon maken. Veel te moeilijk voor mij. Toen zag ik een makkelijke Do It Yourself van een vilten hart op een wollen trui.
De grote vraag bij zo'n makkelijke DIY is, is het ook echt zo simpel? Warempel, het is echt een heel eenvoudig zelfmakertje! Bovendien had ik alles al in huis behalve een viltnaald.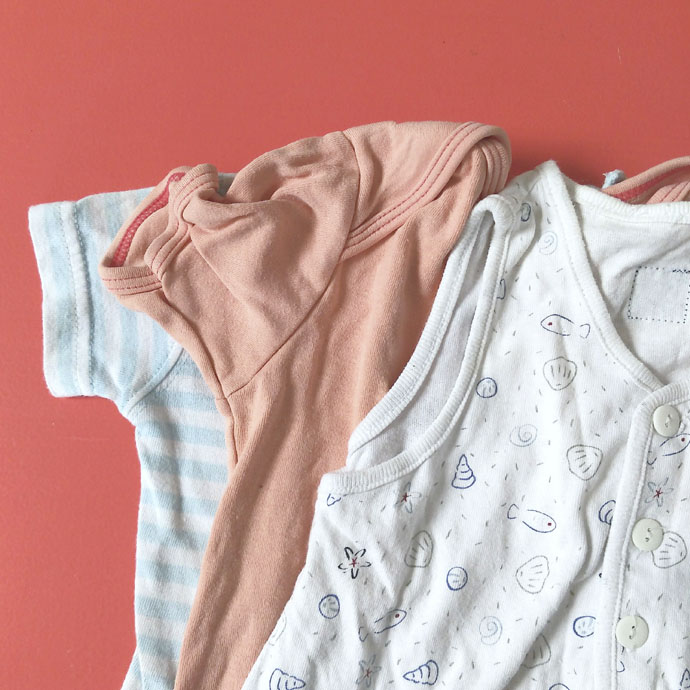 Intussen had ik van mijn zus een zak vol babykleertjes gekregen. De kleren zijn in goede staat, maar zijn alleen wat saai. Aangezien ik van de hergebruik ben, sla ik nu twee vliegen in 1 klap.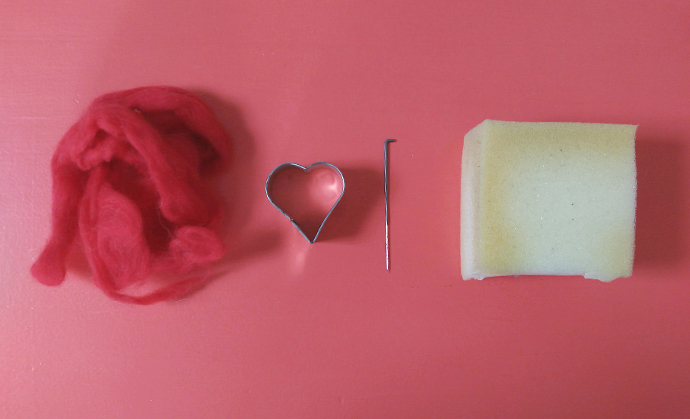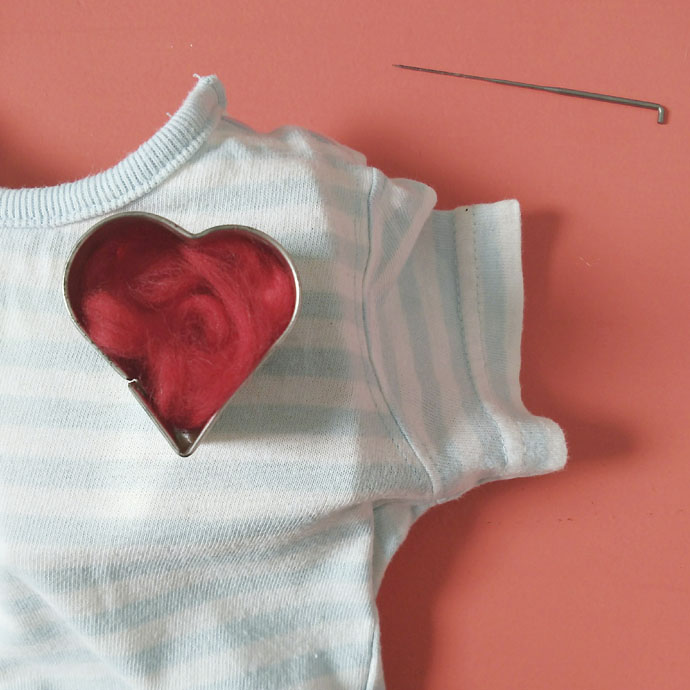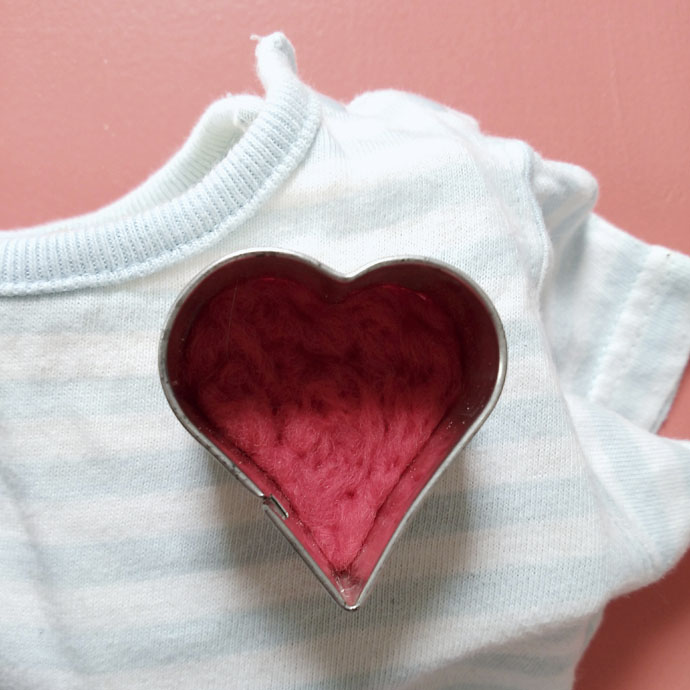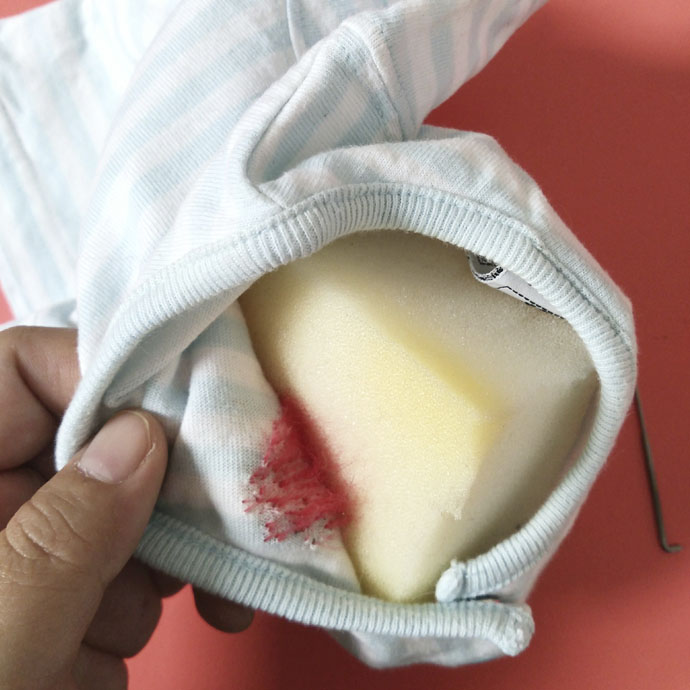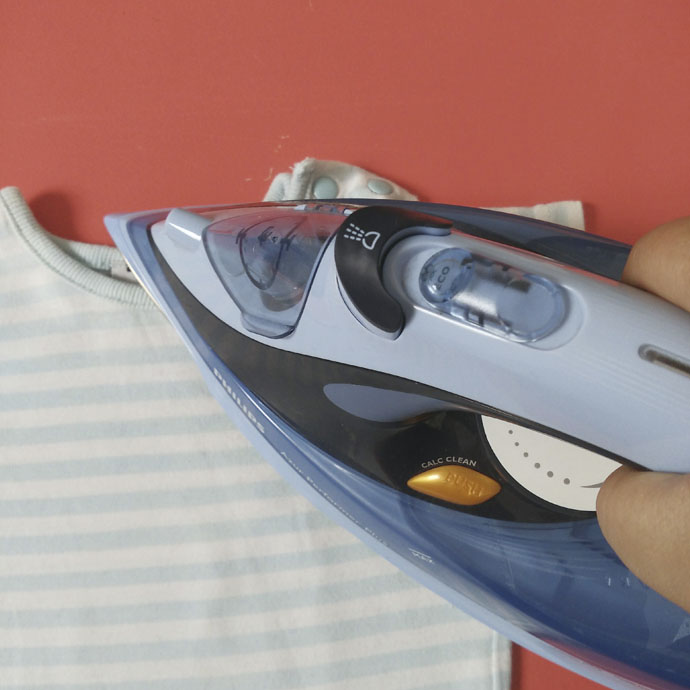 Wat heb je nodig:
– een trui
– schuimrubber
– viltwol
– viltnaald
– hartvormige uitsteker
Bedenk waar je de hart wilt plaatsen op de trui of shirt
Zet de hartvormige uitsteker op de gewenste plek
Plaats het schuimrubber eronder
Doe een beetje wol in de uitsteker, niet te veel maar ook niet te weinig
Prik met rechte bewegingen de wol in de stof met de viltnaald
(pas op je vingers!)
Prik net zolang door totdat de wol goed in de trui zit
Haal de uitsteker weg
Je kunt met de punt van de naald het hart een beetje vormen als deze een beetje vervormd is
Blijf prikken tot het hart er goed op zit
Haal voorzichtig het schuimrubber eraf
Spuit een beetje water op het hart
Strijk met een warm strijkijzer op het vilten hart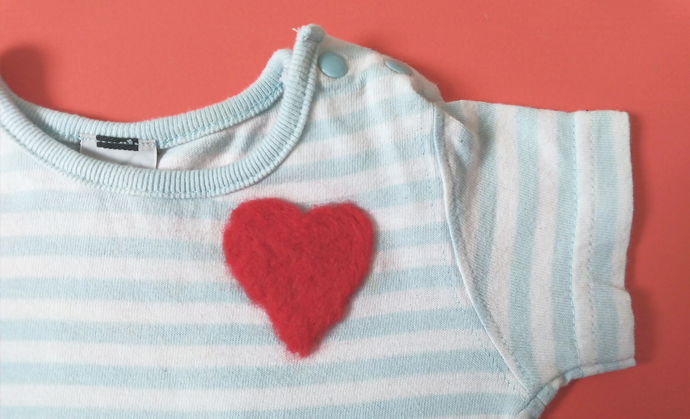 Ik ben tevreden met het resultaat, maar ben benieuwd of het er na een wasbeurt nog netjes blijft zitten.
Ik laat jullie het nog weten!
♥♥♥
Heis is gek op kringlopen en mooie dingen en blogt één keer in de vier weken voor teamconfetti.nl. Nieuwsgierig naar meer van Heis? Lees haar eigen blog of volg haar op instagram.