Gastblog door Vera – Zoals sommigen van jullie misschien al weten, ben ik net verhuisd. En met net bedoel ik afgelopen week (en als je je afvroeg waarom het een tijdje zo stil was op mijn eigen blog, dan weet je nu hoe dat komt). Ik verhuisde van een studio met alles erop en eraan (dus inclusief keuken en badkamer) van pakweg 24 vierkante meter naar een echt grote mensen huis met drie slaapkamers én een eigen office (!!!). Van dat laatste word ik natuurlijk mega excited want ik woonde en werkte voorheen in één en dezelfde ruimte en nu heb ik dus een hele kamer voor mijn bedrijf alleen. Yeehaaa!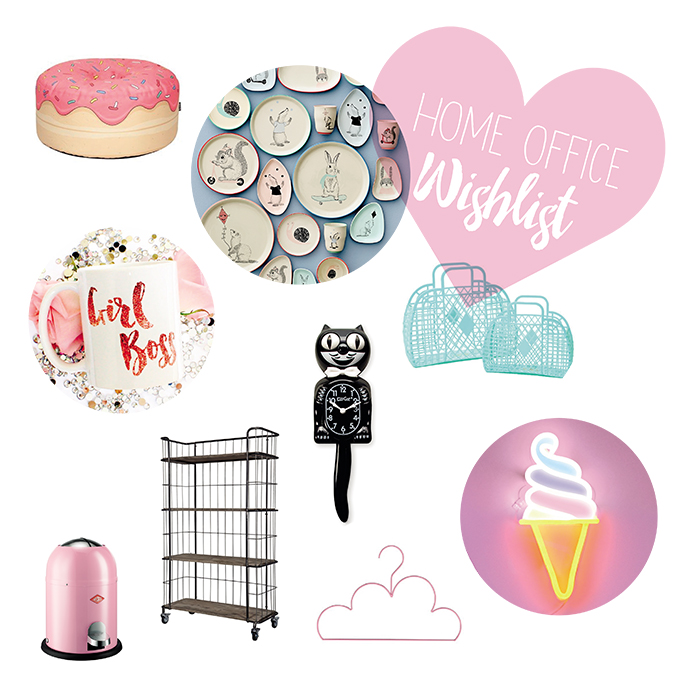 Maar die kamer moet natuurlijk ingericht worden. En hoewel veel van mijn office-inboedel gewoon is meeverhuisd mogen er ook best wat nieuwe dingen aangeschaft worden. Of ze nu super praktisch zijn of eigenlijk alleen maar leuk (of er om wat voor reden dan ook uiteindelijk helemaal niet zullen komen): vandaag deel ik mijn ultieme home-office wishlist met jullie.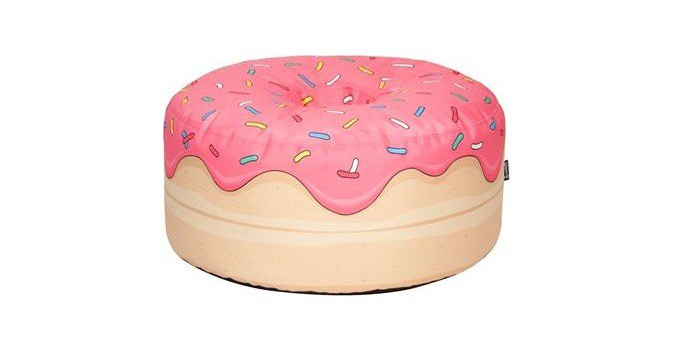 Deze donut zitzak van Woouf zag ik een tijdje geleden voor het eerst op instagram en ik vond hem meteen perfect voor mijn nieuwe office. Of hij er ook echt gaat komen weet ik nog niet, maar a girl can dream, right?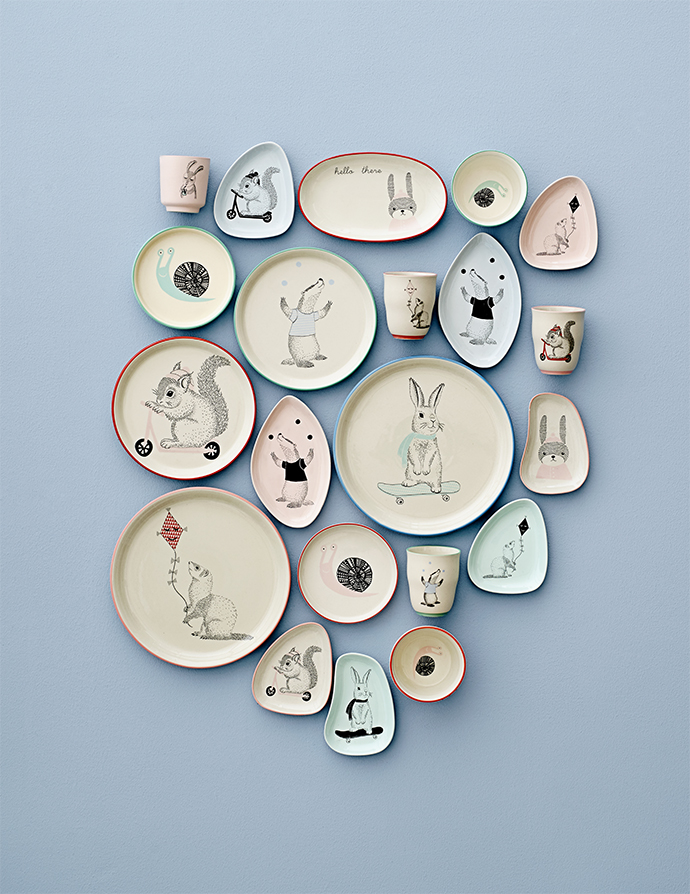 Call me childish, maar ik ben dus gek op alles met diertjes erop. Bloomingville heeft een prachtige kindercollectie bestaande uit onder andere deze keramieken schaaltjes. Ideaal voor op mijn bureau om kleine snippets in te bewaren zoals paperclips, punaises etc.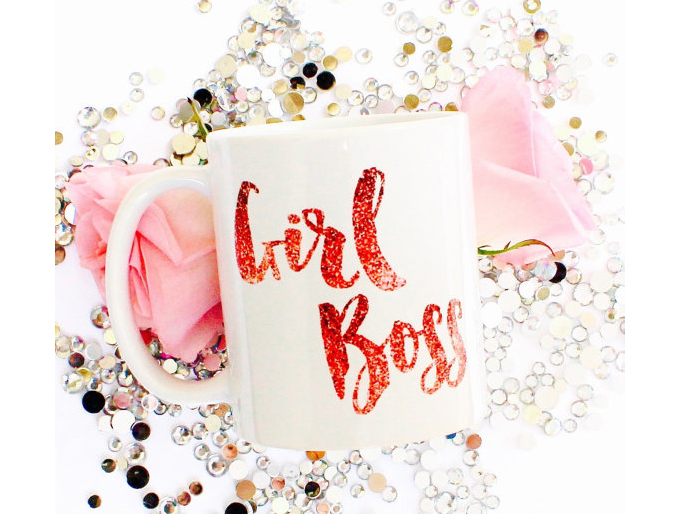 Tja, je bent een GIRLBOSS of je bent het niet. En je kunt nooit genoeg leuke mokken hebben, daarom zou deze Girlboss mok een ereplaatsje op mijn bureau krijgen.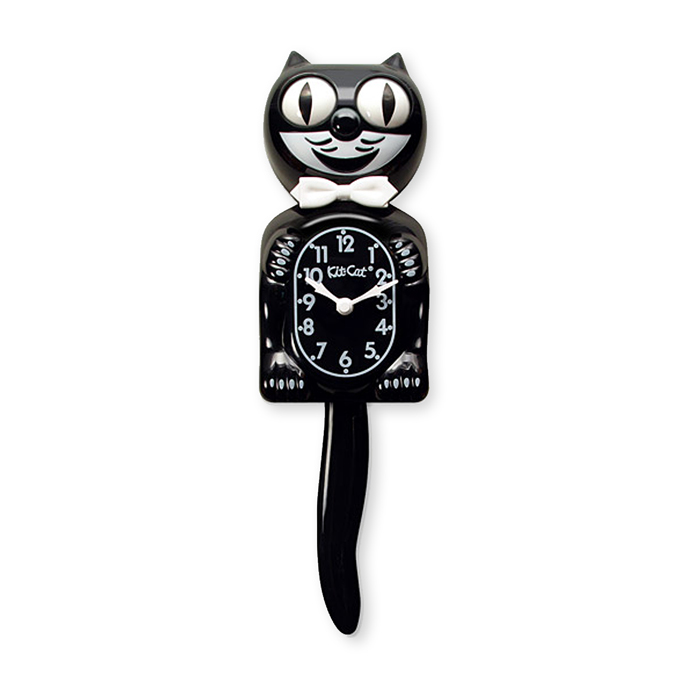 Met dit item speel ik een heel klein beetje vals, want deze klok heb ik een tijdje geleden al aangeschaft. Wie mij een beetje kent weet dat ik gek ben op de Americana cultuur uit de jaren '50. Chroom, pastelkleurtjes, jukeboxen; bring it on. Deze echte Amerikaanse klassieker stond al jaren op mijn wishlist, maar ik had nog geen ruimte om hem op te hangen. Toen de huurovereenkomst eenmaal getekend was, bestelde ik meteen deze Kit Cat Klock. En het leukste aan deze klok is nog wel dat de ogen en staart bewegen op de seconden. Op de klok kijken was nog nooit zo leuk.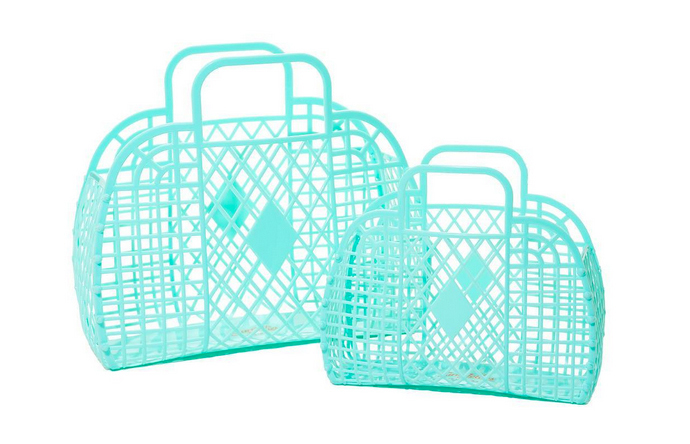 Omdat mijn nieuwe office heel veel ramen heeft en heel weinig muren moet ik creatief worden met opbergen. Leuke opbergmogelijkheden zijn hierbij het halve werk en deze super leuke plastic mandjes van Sun Jellies zullen zeker acte de présence geven in mijn nieuwe kantoor.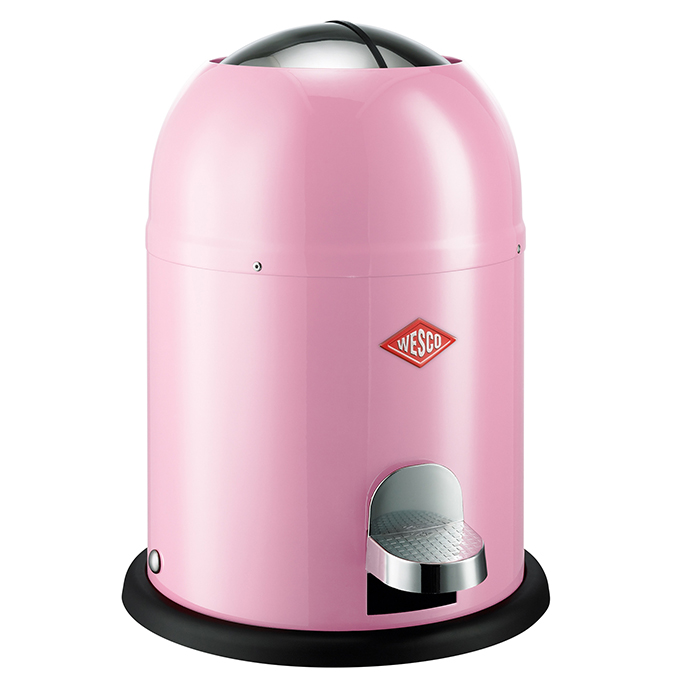 Ik zei het al: geef mij iets met pastelkleurtjes en chroom en I'll follow you anywhere. Afval weggooien moet nou eenmaal in stijl en wat past er beter bij mijn Americana obsessie dan deze super schattige wesco-mini? Juist: niets.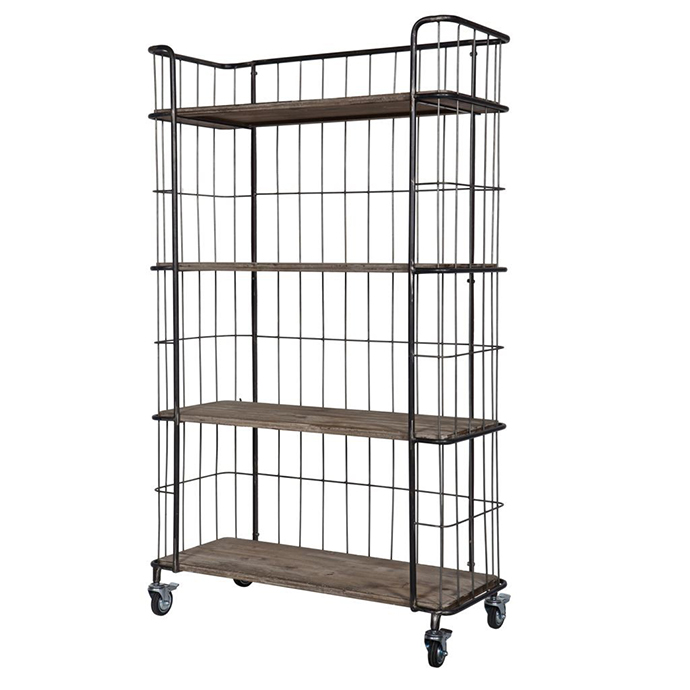 Nog eentje in het kader van opbergen: deze trolley. Ik heb hem al op meerdere plaatsen in real life gezien en elke keer word ik er weer een beetje verliefder op. Niet alleen is hij heel ruim en leuk om zowel praktische als mooie items op tentoon te spreiden; hij is ook nog eens superhandig omdat je hem kunt verplaatsen als ie even een beetje in de weg staat.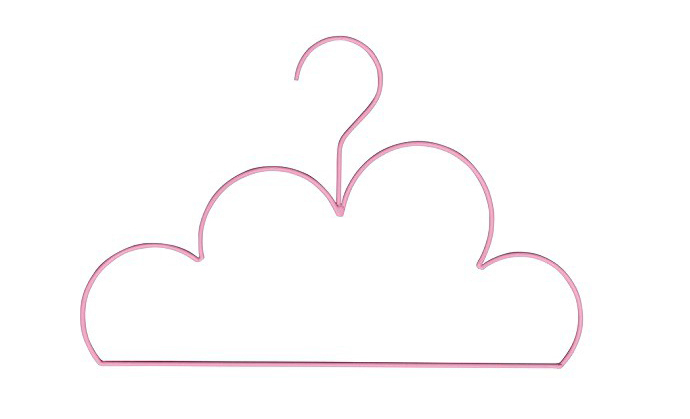 Nog een item dat eigenlijk voor kinderen bedoeld is, maar who cares. Deze kledinghanger in de vorm van een wolk ga ik op een zeer volwassen manier gebruiken, namelijk om masking tape aan te hangen! Ik zag die slimme opbergsolution eens ergens op een markt met een gewone, saaie, houten kledinghanger en ik dacht: dat kan ik ook (of eigenlijk: dat kan ik beter), maar dan met een leuke hanger! Met een klein beetje geduld en een ijzerzaagje maak je deze hanger voorzichtig 'open' en dan schuif je zo je masking tape eraan. Een awesome office item is born!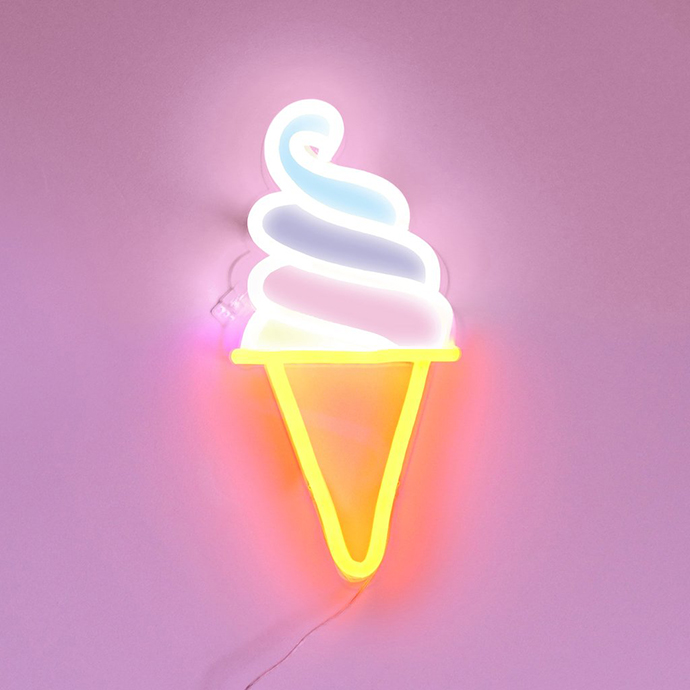 Ik mag 'neonverlichting' dan vergeten zijn te noemen in het 'Fabulous Fifties'-rijtje hierboven, maar ook dat mag niet ontbreken bij iemand met een Americana obsessie. Electric Confetti maak de allerrrrrrmooiste neonverlichting voor in huis en ik ga denk ik sparen voor dit ijsje. Of voor een van de andere super mooie ontwerpen. Of ik koop ze gewoon allemaal.
☆☆☆
Dat was mijn home-office wishlist. Heb jij nog tips voor items die echt onmisbaar zijn in een kantoor aan huis? Laat het me vooral weten in de comments, want ik ben altijd op zoek!
☆☆☆
Vera blogt één keer in de vier weken voor teamconfetti.nl. Ze is illustrator, allround mooie dingen maakster en ze heeft haar eigen label: Franje Design!