Gastblog door Heis – Geen zin om alle kringloopwinkels te doorspitten? Nog op zoek naar leuke items voor je kamer of huis? Of wil je De Baron een aai over zijn bol geven? Dat kan nu, want ik open een tijdelijke winkel met unieke vintage objecten in mijn eigen woonkamer!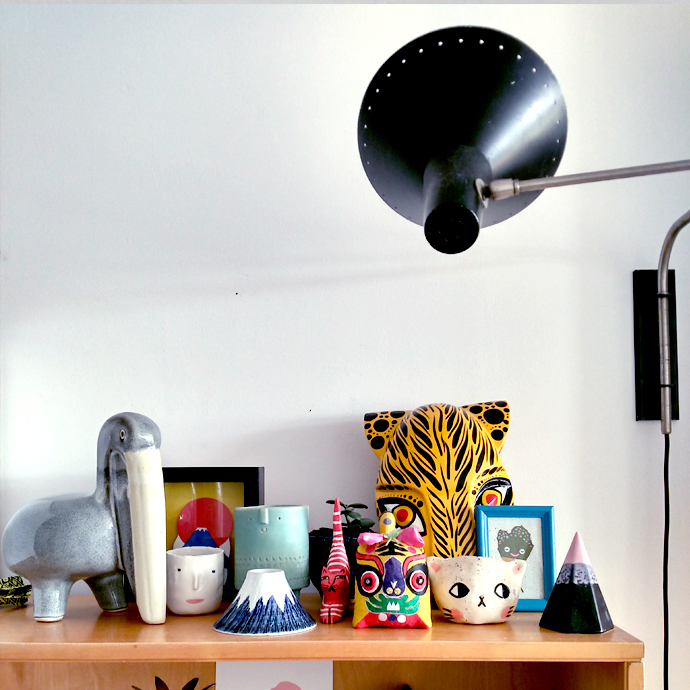 Één van mijn grote doelen voor 2017 is dat ik minder spullen wil in mijn huis. De afgelopen vijf jaar heb ik vele kringloopwinkels en rommelmarkten afgestruind. Ik kocht alles wat ik leuk vond, maar ik schoot een beetje door – mijn kasten zijn overvol. Misschien wist je het al, maar dit jaar gaan we (hopelijk) beginnen aan de verbouwing van een klushuis in Rotterdam. Een wit canvas, een nieuw begin met zo min mogelijke spullen, alleen maar items die er precies passen. Een goede reden voor een Grote Schoonmaak!
Dat gaat pijn doen maar ik moet mijn innerlijke verzamelaar beteugelen. Het is tijd om afscheid te nemen van een deel van mijn verzameling spullen en er nieuwe eigenaars voor gaan zoeken.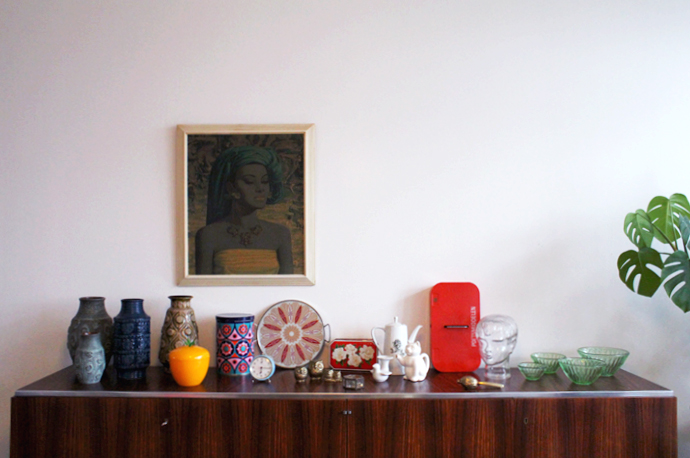 Ik doe dat dit keer niet via mijn blog, marktplaats of instagram, maar probeer ditmaal iets anders. Ik start een pop-up winkeltje met vintage schatten in mijn eigen woonkamer! Wat verkoop ik allemaal?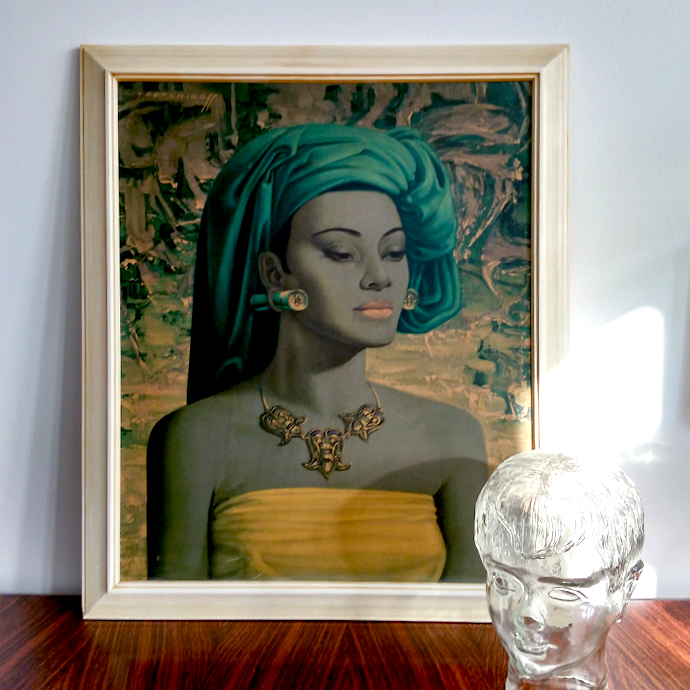 Een kleine preview: Grote vazen van West Germany, koperen uiltjes, een glazen kinderhoofd, een jaren 60 eettafelset met babyblauwe stoelen, oude kinderboekjes en zelfs een prent van de kitsch koning kunstenaar: De Balinese Meisje van Tretchikoff!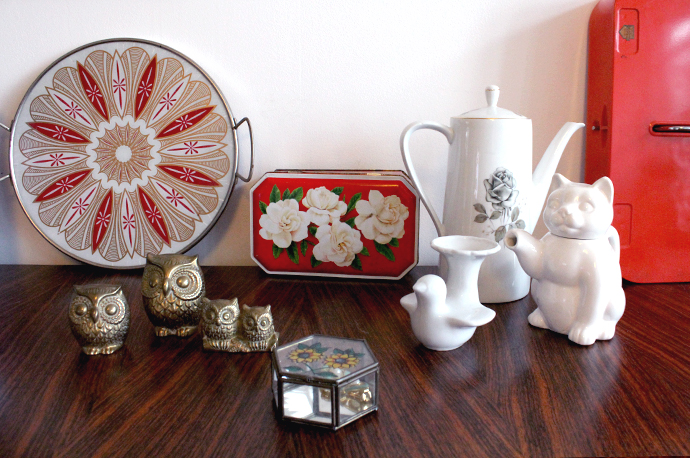 Hopelijk zie je al iets leuks. En er komt meer, ik ben namelijk nog steeds bezig met het uitzoeken van mijn spullen. Sommige hebben kleine prijsjes en andere objecten zijn wat duurder.
Weet je wie er ook langs komt? Ingrid van tekening! De geweldige illustrator en vintage liefhebber. Het wordt supergezellig!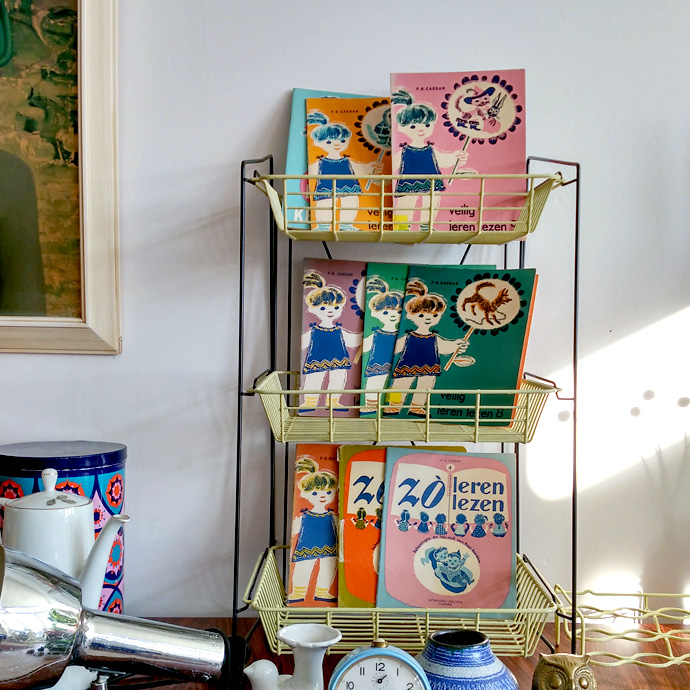 De Baron staat klaar met een hapje en een drankje. Kom langs!
Zaterdag 25 feb en zondag 5 maart 2017
12:00 tot 17:00
Vlietlaan 42C in Rotterdam
♥♥♥
Heis is gek op kringlopen en mooie dingen en blogt één keer in de vier weken voor teamconfetti.nl. Nieuwsgierig naar meer van Heis? Lees haar eigen blog of volg haar op instagram.