TGIF! I got you some very tasty, fun and adorable goodies from the web. Enjoy!
Een beetje later dan anders, maar hier is ie dan toch: een hele berg internetgoodies om lekker naar te kijken en van te genieten. Met dit weer gaat alles wat langzamer ;)
Ocean cake by Cococakeland.
We trappen af met iets wat echt veel te mooi is om op te eten en wat ik onvoorstelbaar knap vind gemaakt: een onderwatertaart! Hier vind je het recept, mocht een een cake-decorating-wizard zijn en wel een poging wil wagen. In dat geval, stuur me een emailtje, want ik kom dan graag langs om hem te proeven!
Wooden forest by Mark Giglio.
My oh my, wat vind ik dit soort dingen toch prachtig. Zo simpel, maar zo mooi. Ik zou mijn hele vensterbank er vol mee zetten.
Road trip bingo by Cheryl Style.
Ik ben niet vies van een leuke bingo, dus deze roadtrip bingo is right up my alley. Dan is lang in de auto zitten opeens een stuk minder vervelend. Gaat er nog iemand met de auto op vakantie?
Chest of draws by George McCallum.
Mooie woordgrap: chest of draws. Beetje gek om aan een tepel te trekken om bij je sokken te kunnen, maar wel echt heel erg tof. Voor hen die nog een originele kast zoeken, ik heb hem gevonden!
Stationary vending machine in Taiwan.
Zoooooo handig! In Taiwan staan automaten waar je postzegels, enveloppen en andere snailmail benodigdheden kan kopen. Mijn postzegels zijn altijd op, ik zou dit graag in Groningen (naast elke brievenbus) zien :)
Design for everyday by Arrohome.
Ik heb weer een webwinkel gevonden met de allermooiste spullen voor in huis: Arrohome. Hou me tegen! Originele dessins en heel erg vrolijk en kleurrijk, zonder kinderachtig te zijn. Love it!
Hairy men by Anna Lubinska.
Hihi, ik moet zo lachen om deze dikke meneertjes van Anna Lubinska.
Vooral de harige zeemeerman…
A poster a day by Alexa Proba.
Dit vind ik zo'n gaaf project. Alexa maakt elke dag een nieuwe poster en heeft inmiddels een flinke collectie opgebouwd. Ik vind dit zo ontzettend inspirerend! Ik ben niet zo'n fan van elke dag iets moeten, ik word daar eigenlijk steeds minder creatief van, maar elke week of vier in de maand vind ik eigenlijk wel een heel erg tof idee…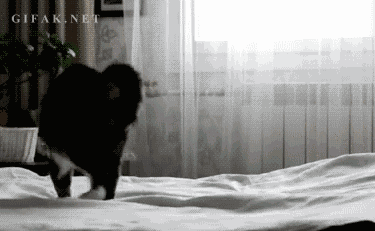 Waaaaaaaa! Bijna weekend! Partytime!
***
Een fijn weekend alvast!
Have a nice weekend!
***
Wil je al deze dingen op je pinbord voorbij zien komen? Dat kan, volg ons op Pinterest!
Follow Team Confettion Pinterest!