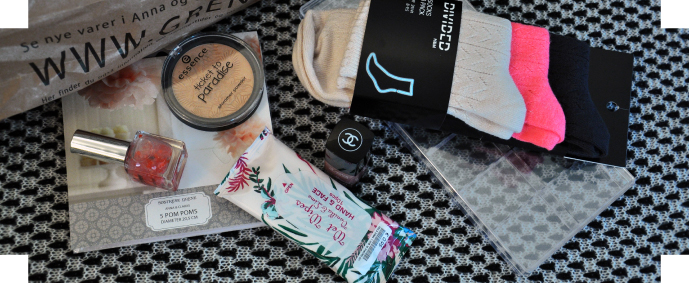 Ongeveer twee weken geleden was het prachtig weer, daarom besloot ik wat eerder te stoppen met werken en nog even de stad in te lopen. Natuurlijk ging dat gepaard met een kleine winkel-aanval. Geen van de dingen die ik heb gekocht had ik echt nodig, maar ze hebben niet veel gekost en ik ben er blij mee.
Als eerst ben ik bij de Sostrene Grene naar binnen gelopen. Ik zocht nog een doosje met veel vakjes voor mijn groeiende confetti-verzameling. Elke keer als ik een stukje papier over heb, bijvoorbeeld na het inpakken van een cadeautje, stans ik er een paar confetti-tjes uit en bewaar ze. Hier kan ik later foto's mee opleuken of gebruiken voor een diy. Dit doosje koste €3,97 en voldoet prima.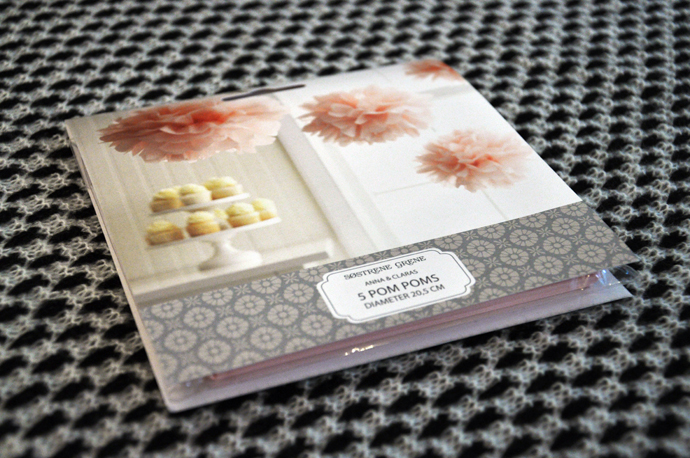 Bij Sostrene Grene kwam ik ook deze pom poms tegen. Ik heb een kleine pom pom obsessie. Ik droom van zo'n wolk gezellige pom poms in een hoek van mijn nieuwe werkkamer en neem elke set mee die ik tegen kom. Hopelijk staan ze straks net zo mooi in mijn kamer als op alle pinterest-foto's die ik heb verzameld. De pom poms waren € 2,88 voor 5 stuks.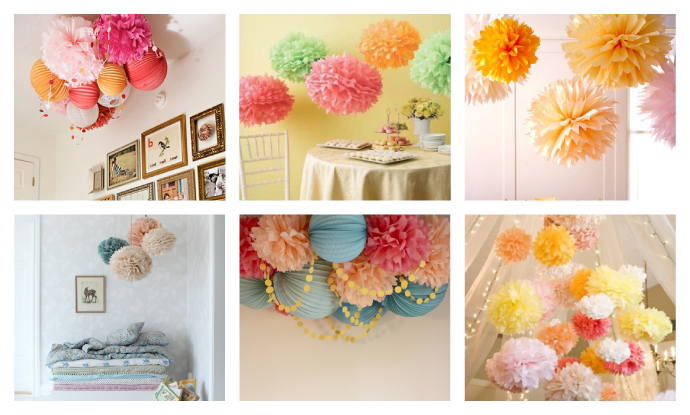 Zie je wat ik bedoel? DIT is de oorzaak van mijn pom pom verslaving. Zo te zien moet ik ook alles in pastel schilderen en overal kerstlampjes ophangen…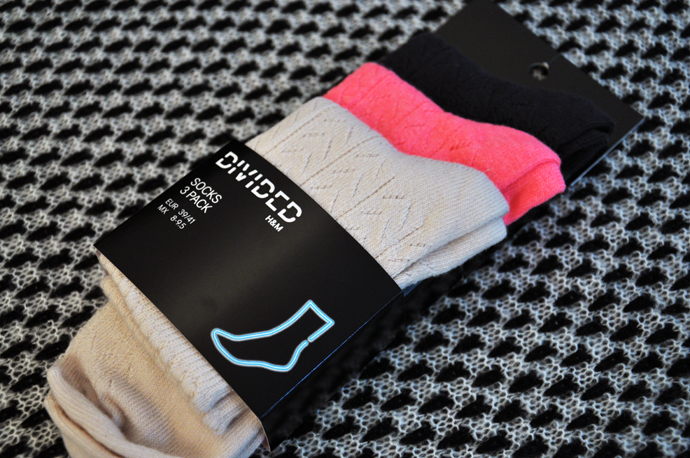 Terug naar de shoplog. Bij de H&M heb ik deze sokken gekocht. Niet bijster interessant. Ik heb eigenlijk alleen maar zwarte en grijze sokken. En in de H&M besloot ik dat te veranderen en alleen maar ontzettend vrolijke sokken te gaan kopen. Niemand zal ze ooit zien omdat ik meestal laarsjes draag, maar dan heb ik in ieder geval elke ochtend een feestje als ik ze aantrek. Dit zijn trouwens niet extreem vrolijke sokken, maar ze zagen er fijn en vrouwelijk uit en ze waren maar €3 voor drie paar!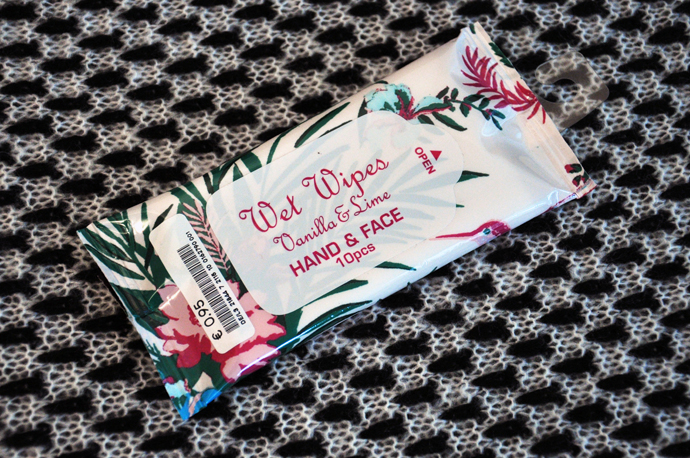 Bij de H&M kocht ik ook deze natte doekjes. In september ga ik naar het festival Into The Great Wide Open en deze leken me fijn voor in mijn tas. Altijd handig als er tijdens het dansen iemand per ongeluk een beetje bier op je morst.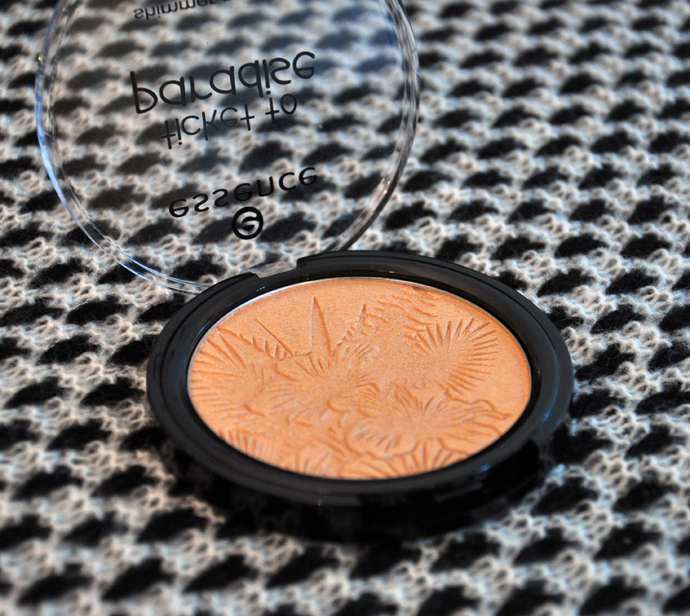 Bij de kruidvat kocht ik deze shimmer powder van Essence uit de 'ticket to paradise' collectie. Op het festival na ben ik niet van plan om op vakantie te gaan, dus een ticket naar paradise kan ik wel gebruiken. Ik vind het patroontje mooi en ik hou van make-up wat ik zonder schuldgevoel de winkel mee uit kan nemen. De shimmer powder kostte €2,99.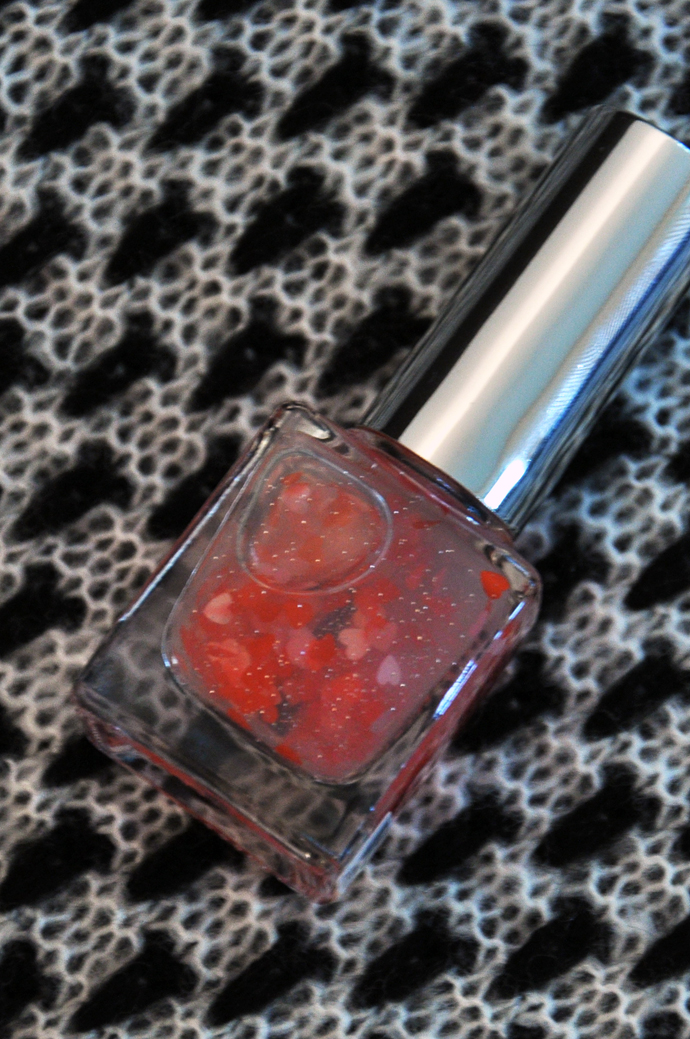 De Big Bazaar is echt zo'n winkel waar ik uren in bakken kan zitten graaien en dan met een hele berg of helemaal niks naar huis kan gaan. Ik was al bijna weggegaan toen ik dit juweeltje onderop een plank zag staan. Ik heb er een luttele €0,99 voor betaald.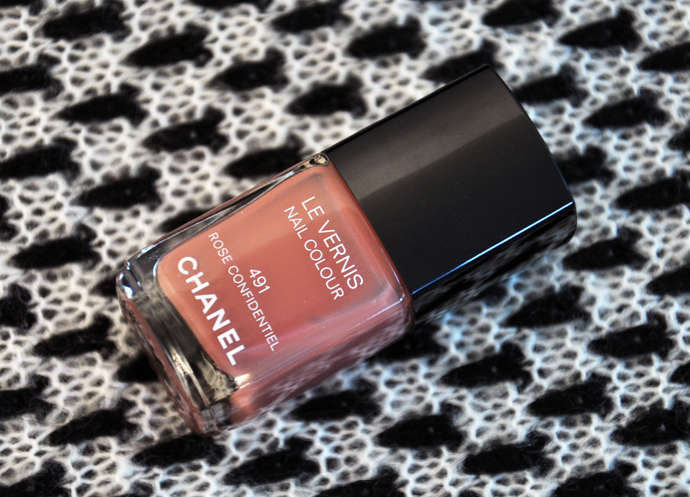 Als laatst deze nagellak van Chanel. Deze heb ik niet die middag in de stad gekocht, maar lag op mijn deurmat toen ik thuis kwam. Ik heb hem op marktplaats gekocht als cadeautje voor mijn moeder. Ze gaat door een zware tijd en ik neem dan ook lekker vaak een presentje voor haar mee. Ze zijn in de winkel volgens mij zo rond de €25,- maar ik heb er via marktplaats €10,- voor betaald. Nog steeds niet goedkoop, maar een goede prijs voor een speciaal cadeautje.
Nog meer mensen die dingen hebben gekocht?