Winter is coming… Ik heb al pepernoten gebakken en elke avond gaan er 1000 waxinelichtjes aan in onze woonkamer (ok, niet 1000, maar laten we zeggen dat we het lekker warm hebben). Dus ik zeg 'nee!' tegen alle zuurpruimen die vinden dat het nog te vroeg is om het over de feestdagen te hebben. Ergens naar uitkijken is het leukste onderdeel en daarom gaan we vandaag lekker naar de hele gezellige nieuwe wintercollectie van Ikea kijken. Iedereen zijn verlanglijstje bij de hand? Ok, let's go!
Officieel geen onderdeel van de wintercollectie, maar ze zijn warm, knus en gezellig en daarom mogen mijn favorietjes uit de nieuwe knuffelcollectie niet ontbreken. Ik bezweek bijna bij het zien van de biggetjes! Er zijn nog veeeeel meer nieuwe knuffels in het assortiment, bekijk hier alle andere schatjes.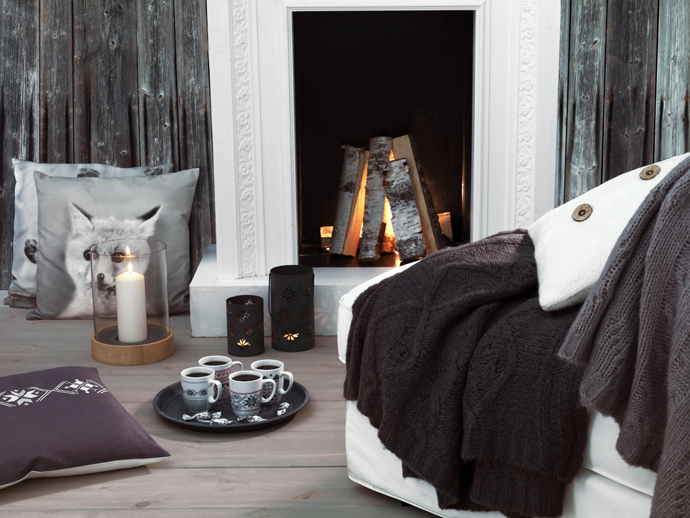 Hierboven zie je een aantal producten van de ISGATA limited collection – Swedish traditional. Persoonlijk vind ik alleen het verschrikte vossenkussen en het windlicht mooi, de rest ietsje te traditioneel en vooral thuishoren in een ski chalet. But thats's just me. Deze producten liggen vanaf november in de winkel.
De Winter Holiday collection hieronder is meer mijn smaak. En dat voor iemand die dit jaar helemaaaaaaaal niet van plan was het hele huis te versieren. Maar dan krijg ik dit soort plaatjes in mijn emailbox en krab ik mezelf nog eens achter mijn oren…:
Of je nou je huis fris en sparkly wil maken of lekker warm en cozy, Ikea heeft genoeg inspiratiebeelden en leuke producten in de aanbieding. Ik ben zo iemand die twee maanden na kerst nog de kerstlampjes heeft hangen (en twee maanden na een verjaardag de slingers) en daarom ben ik zo blij met alle kleine lampjes en hangertjes die je stiekem het hele jaar zou kunnen laten hangen. Vooral alle dingetjes (ja, wat zijn het?) die je aan je kerstlampjes kan monteren vind ik origineel. Waarschijnlijk kun je die ook aan je kerstlampjes die je nog hebt vastmaken, superslim! De Winter Holiday collection ligt nu in de winkel.
♥♥♥
En? Wat staat er inmiddels op jullie verlanglijstje?