Voor wie al een tijdje mee leest op teamconfetti weet dat ik een groot liefhebber van Marktplaats ben. En sinds we Kiki hebben is dat alleen nog maar meer geworden. Ik durf wel te zeggen dat 90% van Kiki's spulletjes tweedehands zijn en een heel groot deel daarvan komt van Marktplaats. Ik heb slim zoeken, bieden en zoekopdrachten tot een hogere kunst verheven en het wordt hoog tijd dat ik die kennis ga delen!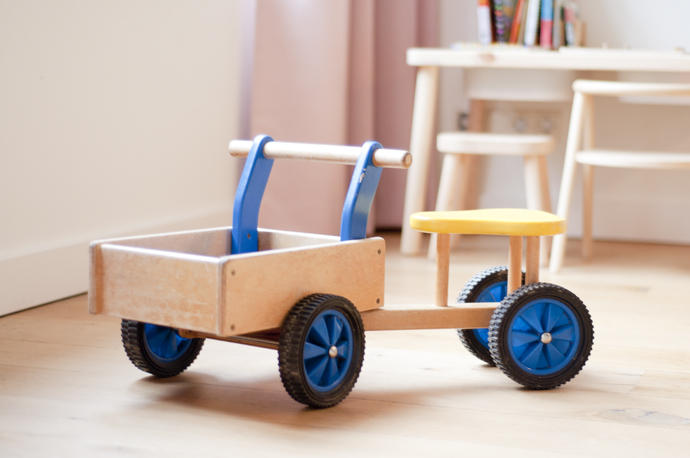 Ergens weten we allemaal wel dat tweedehands goedkoper is en 100x beter voor het milieu maar het lijkt een stuk makkelijker en sneller om nieuw te kopen. En ik ben net zo'n ekster als the next person, als iets shiny en mooi verpakt in een gestylede winkel staat is het véél aantrekkelijker dan een wazige/geflitste foto op Marktplaats. Een box of een Stokke stoel op Marktplaats kopen, dat doen we denk ik bijna allemaal wel, maar dat het super easy is om álles tweedehands te kopen voor je spruit is wat minder voor de hand liggend.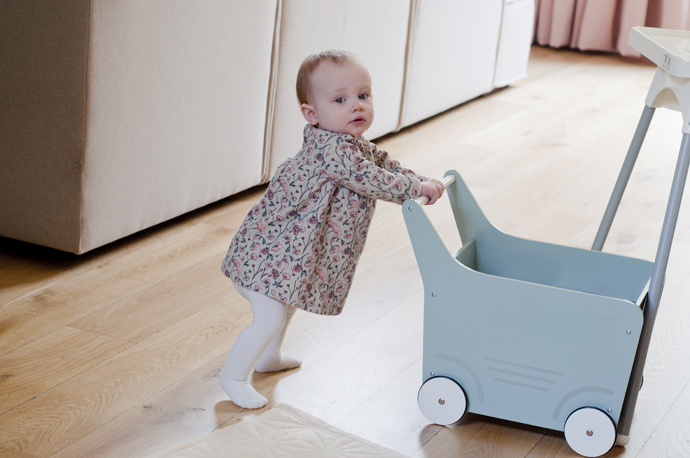 Om te bewijzen dat het kan, heb ik me voorgenomen om alles voor Kiki dit jaar tweedehands te kopen. De enige uitzondering maak ik voor grote in het zicht liggende dingen die een onderdeel van het interieur zijn en boeken, want die overleven gretige kinderhandjes wat minder goed. Maar ik verwacht daar erg weinig van te hoeven kopen dit jaar, helemaal omdat we een bieb abonnement hebben.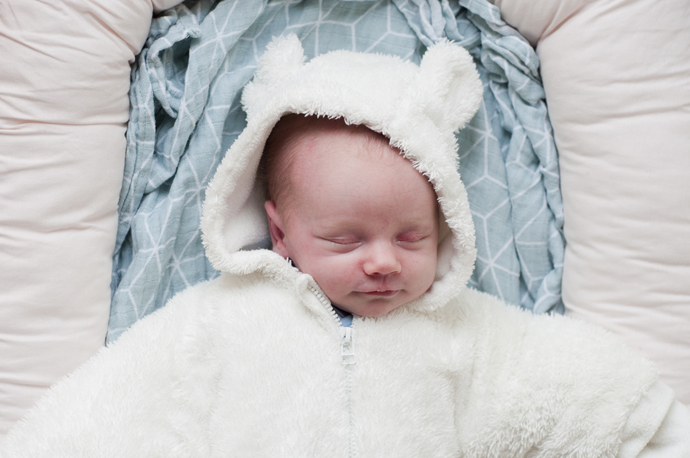 MARKTPLAATS MASTERCLASS

KLEDING
De hoeveelheid kinderkleding is immens op Marktplaats. Zoek op 'broekje maat 68' en je raakt nooit meer uit-gescrold. Keuze kan leuk zijn, maar teveel niet!
Kleding zoeken:
♥  Begin bij de groep Kinderen en Baby's en kies een kledingmaat.
♥  In plaats van op het type kledingstuk te zoeken, typ een merknaam in het zoekveld. Merken die ik fijn vind om op te zoeken zijn: Zara, H&M en Next (redelijk gender neutral, prachtige gebreide truitjes en niet al te duur).
♥  Nu kun je je zoektocht verfijnen door verzenden/ophalen of verzenden aan te vinken en zo goed als nieuw. Nieuwe kledingstukken zijn vaak te duur en gebruikte kledingstukken vaak verwassen en pillig.
♥  Vind je iets moois, zet het dan bij je favorieten en zoek nog even verder totdat je een aardige hoeveelheid hebt 'gefavoriet'.
♥  Uitgezocht? Kies een kledingstuk dat je wil hebben en kijk bij de overige advertenties van dezelfde verkoper. Verzendkosten zijn vaak duurder dan het kledingstukje in kwestie. Het is dus zaak om zovéél mogelijk bij dezelfde verkoper te kopen. Bijvoorbeeld mooie kleding in grotere maten of speelgoedjes.
♥  Niks interessants gevonden bij dezelfde verkoper? Ga dan door naar een ander kledingstuk bij je favorieten en kijk daar of de verkoper nog meer heeft wat je wil. Net zolang totdat je één of meerdere mooie kledingpakketjes hebt gevonden.
Bieden/onderhandelen:
♥  Staat er een prijs bij het kledingstuk wat je wil hebben dat je aan staat, niks meer aan doen. Zelf ben ik altijd tevreden als een kledingstukje tussen de €3-€7 ligt (€3 voor broekjes, €7 voor mooie truitjes of pakjes). Dat past ook bij de merken waar ik op zoek. Wil je fancy pants merken die in de winkel €70 voor een pakje vragen? Dan ga je daar tweedehands ook veel meer voor betalen.
♥  Mijn advies: zoek per maat iets uit wat fancy pants is (als je daar een zwak voor hebt) en geef daar iets meer aan uit, maar laat het gemiddelde per kledingstuk ver onder de €10. Daar zit nog steeds heel veel moois tussen en dan doe je niet moeilijk als er een dikke tomatensoepvlek in komt. Chille mama/papa, chille kinderen.
♥  Staat er geen prijs bij, dan moet er geboden worden. Bedenk voor jezelf hoeveel je per kledingstukje wil uitgeven en bied er iets onder zodat er nog wat onderhandelingsruimte blijft. Wil de verkoper er veel meer voor hebben, just let it go, genoeg anders moois te vinden.
♥  Heb je meerdere kledingstukken gevonden bij dezelfde verkoper met een vaste prijs waar je al best tevreden over bent? Vraag ze om er 'een mooie totaalprijs' van te maken. Dikke kans dat er weer een paar euro af gaat.
♥  Houd rekening met verzendkosten! Past een dikke envelop met kleding door de brievenbus (met newborn stuff kom je een heel eind) dan kost dat ongeveer €3,95, een groter pakket kost €6,95. Bedenk of dat het waard is. Hoe meer je koopt bij dezelfde verkoper, hoe sneller het uit kan.
♥  Bang om opgelicht te worden? Als je geen kneiterdure merken 'nieuw' koopt met het labeltje er nog aan dan kan je eigenlijk weinig gebeuren. Ik heb ontelbare marktplaatsbestellingen gedaan en het komt vaker voor dat er iets extra's bij zit dan dat er wat mist.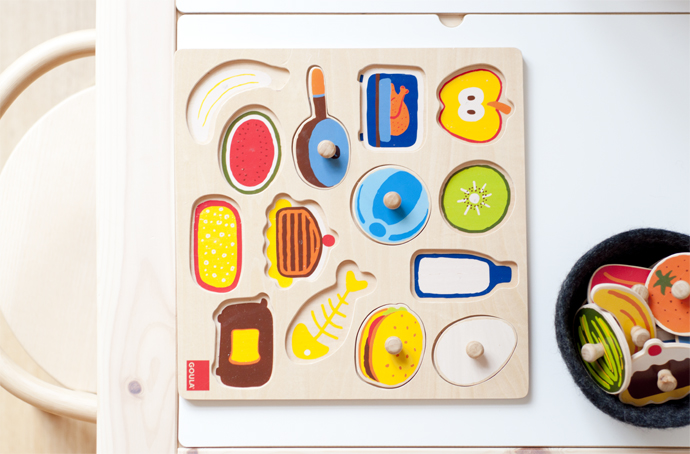 SPEELGOED
♥  Hanteer hetzelfde principe als bij kleding en zoek op merk. Ga desnoods naar een mooie speelgoedwinkel voor inspiratie of gluur bij de kinderopvang of vrienden/familie naar het merk speelgoed waar je kind niet genoeg van kan krijgen.
♥  Bijna al het speelgoed is pakketpost, dus verzamel weer een lijst favorieten en kijk wederom of de verkoper meer heeft voor dezelfde verzendkosten.
♥  Geen flauw idee wat je kind leuk vindt om mee te spelen? Koop een pakket met baby/dreumes speelgoed. Dat zijn meestal goeie deals, je kunt uitproberen waar je kindje leuk mee speelt en vanuit daar verder zoeken op merk of soort. Alles wat geen hit is kun je zelf doorverkopen of weggeven.
♥  Zet de zoekopdrachten in! Dit doe je door een merknaam of andere zoekopdracht in te vullen, helemaal te fine-tunen (zo goed als nieuw, alleen ophalen of verzenden etc). In de app zie je links bovenaan een sterretje met 'bewaar' staan. Klik je die aan, dan krijg je aan het einde van elke dag een overzichtje in je 'meldingen' (belletje icoon rechts onderin) van alle nieuwe dingen die aan die zoekopdracht zijn toegevoegd. Speelgoed heeft over het algemeen minder haast dan kleding en dus kun je wat meer op je gemak de goede deals afwachten.
♥  Tips voor mooi speelgoed die je redelijk goedkoop op Marktplaats kunt vinden: blokken en houten treinsets (blijven mooi en gaan meestal weg voor de helft van de nieuwprijs) loop/bakfietsjes (wel even in de buurt zoeken) en puzzels! Kiki is een puzzelmonster en mooie houten puzzels die in de winkel €25 kosten, heb ik op marktplaats voor €3 kunnen vinden. Die zijn vaak ook in setjes te vinden.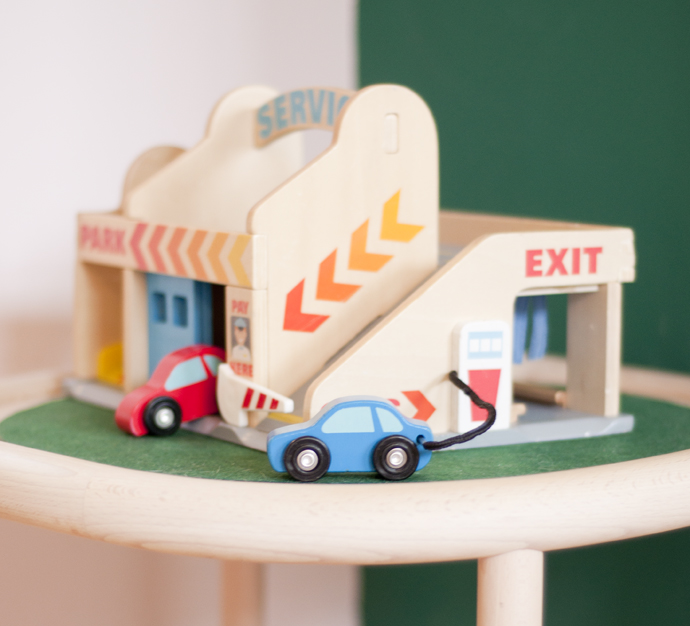 And there you have it. Een compleet stappenplan om meer uit Marktplaats te halen, de bomvolle H&M of Intertoys op zaterdagmiddag te ontwijken, veel geld te besparen en een stuk liever te zijn voor de natuur. Download die app en ga op jacht!
♥♥♥