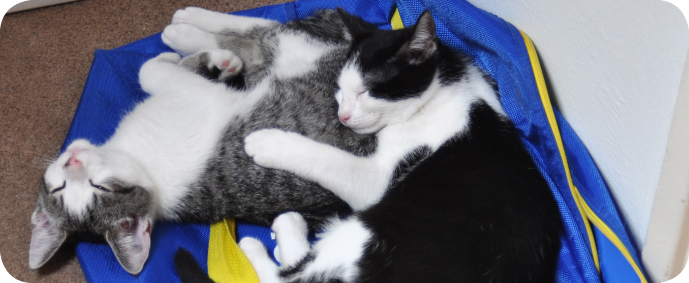 Mo en Tetkees waren iets rustiger deze week door het warme weer, maar ik heb toch weer een paar leuke plaatjes van ze kunnen schieten. Kijk je mee?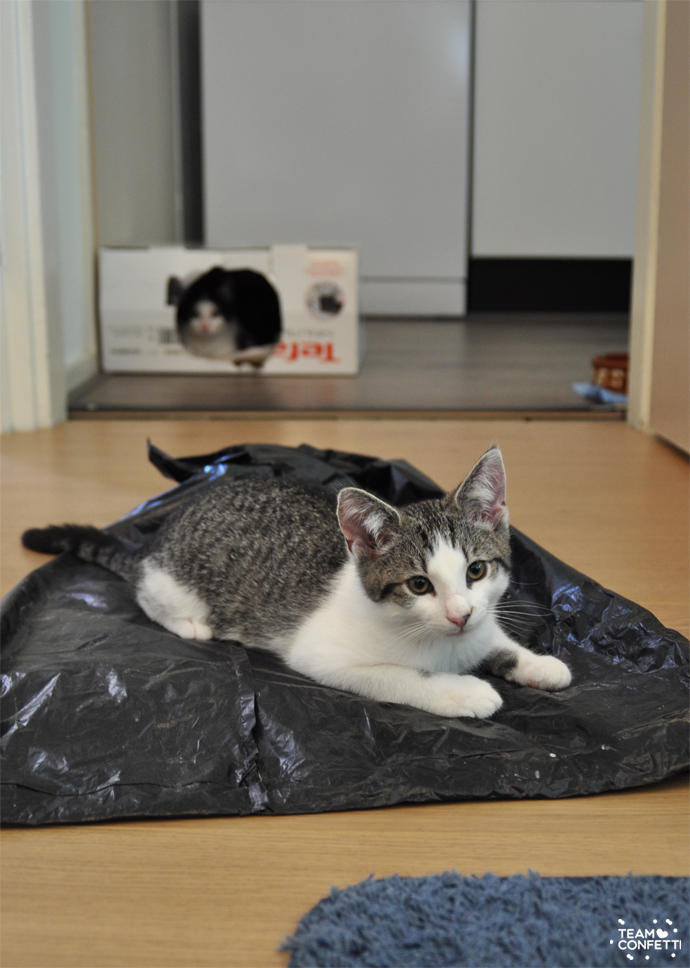 Toen we bezig waren met opruimen en er een lege vuilniszak op de grond lag, was Tetkees er niet meer af te krijgen. Hij heeft er de hele middag op geslapen. Mo is nog altijd content met het kittenhuis wat Tom van een oude Tefal-doos heeft gemaakt (lees: hij heeft er een gat in gesneden). Nee, ze zijn niet veeleisend, onze kittens…
Niet alleen vuilniszakken zijn favoriet, elke soort tas in huis moet er aan geloven. Of het nu boodschappentassen, handtassen of weekendtassen zijn, er moet in gespeeld en op geslapen worden.
Door het warme weer staan in de woonkamer de ramen geregeld open. De poesjes vinden het fantastisch om naar buiten te kijken. Helaas zijn ze daarbij niet erg voorzichtig. De woonkamer bevindt zich op de eerste verdieping en we zijn bang dat ze naar beneden kukelen. Daarom nemen we het zekere voor het onzekere en houden we ze bij hun staartjes vast terwijl ze uit het raam hangen.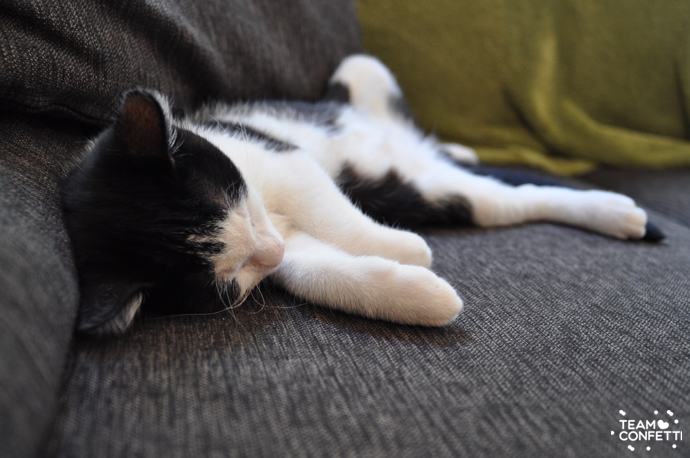 Van warm weer word je ook heel sloom… Slaap lekker Mo.
Dat was het weer voor deze keer, tot volgende week!