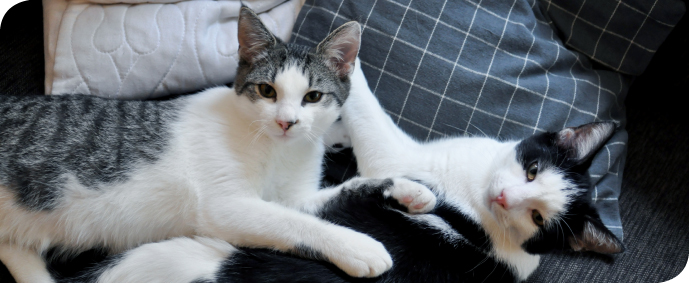 O, man, wat was Mo ondeugend deze week. Hij stond om de vijf minuten op tafel of op het aanrecht. Ik probeer streng te zijn, maar vaak heb ik het niet door of veel te laat. Het is maar goed dat deze puber over een maandje naar buiten mag, want binnen verveelt hij zich dood.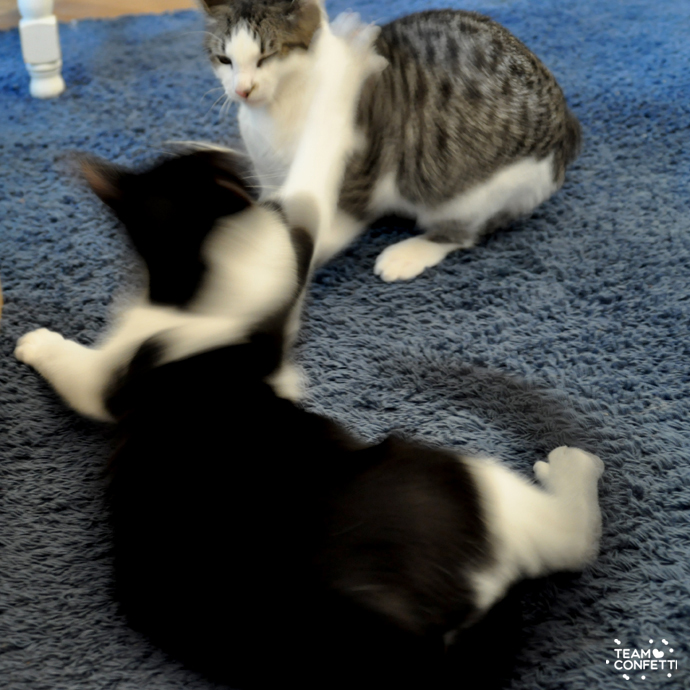 Ze liggen vaak lief samen te slapen, maar tussen al het slapen door liggen ze rollebollend over de vloer. Zo leren ze van zich af te bijten dus dat lijkt me logisch gedrag. Maar af en toe gaat het er wel erg ruig aan toe…
In de categorie 'rare houdingen' heb ik bijna kwartet!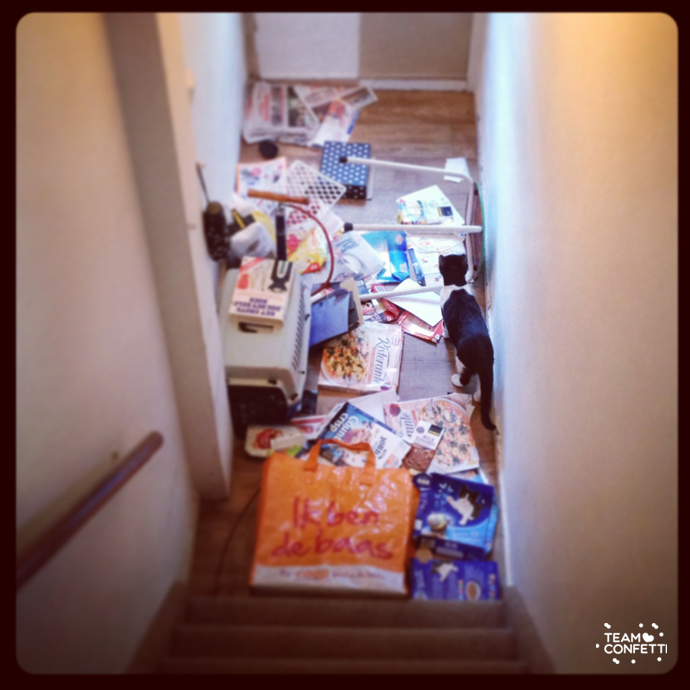 Dit was niet best. Niet alleen is de tas met oud papier helemaal overhoop gehaald, ze hebben zelf een krukje wat boven in de gang stond naar beneden gedonderd! Dikke kras op de muur. Maar ach, het is een oud huis en we verven het wel weer over :)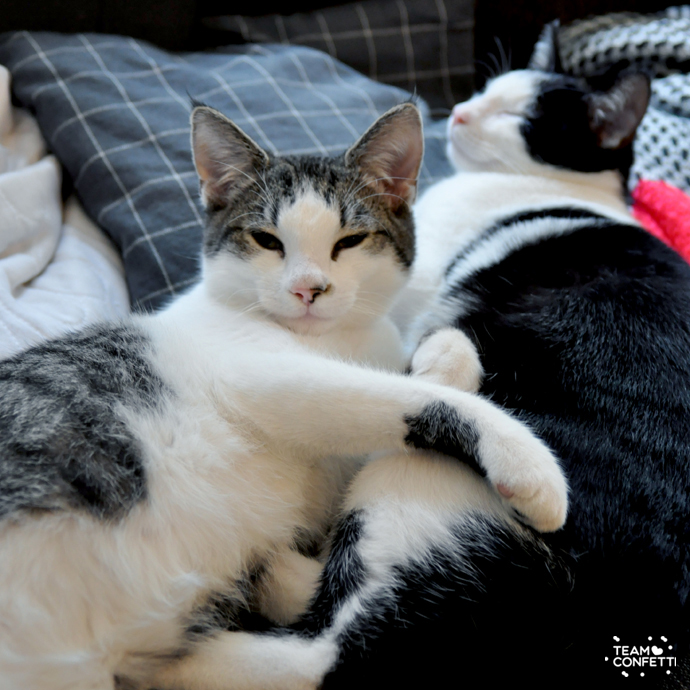 Maar als ze vervolgens luid purrend naast me op de bank liggen, ben ik het alweer vergeten…
Dit waren de avonturen weer van deze week, tot de volgende keer!