Wow, het is alweer bijna tijd om weer terug naar school/werk gaan. Yikes! Maar gelukkig heb ik een maandplanner gemaakt vol glitter en confetti om in feeststemming weer aan het werk te gaan…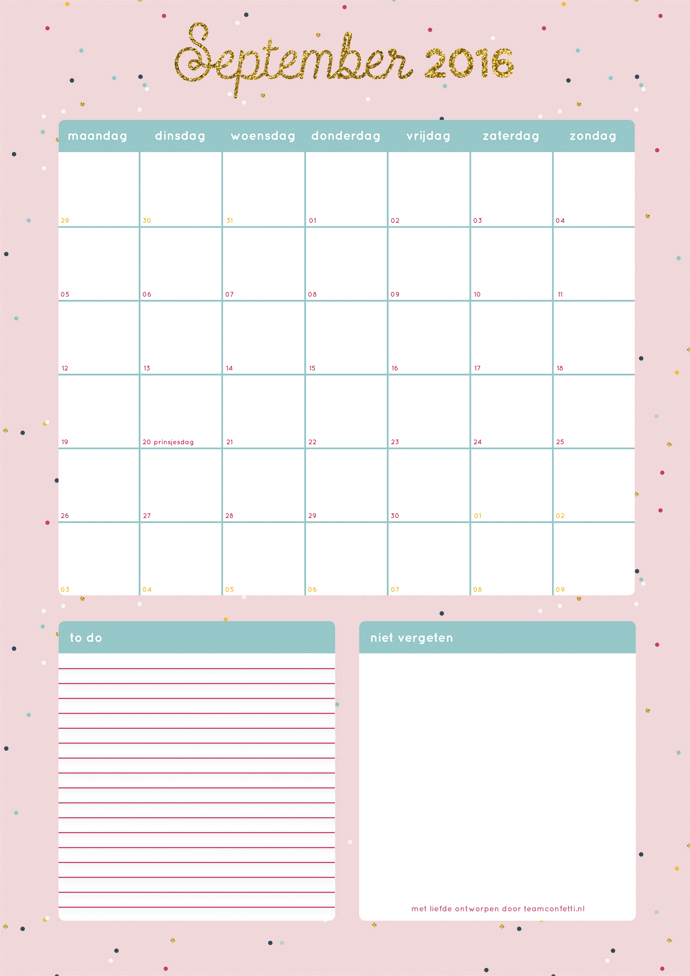 Kijk, daar word je toch blij van?! De Team Confetti planner zoals je hem gewend bent, maar dan met extra sparkly letters. Een planner is een perfect middel om weer terug in je ritme te komen. Alles zelf onthouden kost heel veel energie en zodra je een to do in je planner zet, kun je het loslaten. Het is dus een héél effectief middel tegen piekeren.
★  KLIK HIER OM DE MAANDPLANNER VOOR SEPTEMBER 2016 TE DOWNLOADEN  ★
Wat zijn jullie plannen voor september?
Zijn er nog mensen die aan een nieuwe studie of baan beginnen? Do tell!!!