Time flies when you're having fun. En nou hij vliegt vooral als het mooi weer is en er veel vrije dagen zijn, hihi. We zitten alweer bijna op de helft van 2016 (maar hóé dan?) en dus is het tijd om de nieuwe maandplanner voor juni te onthullen. Met het oog op veel luie dagen op het strand, heb ik voor de achtergrond een groep zeemeeuwen ingevlogen…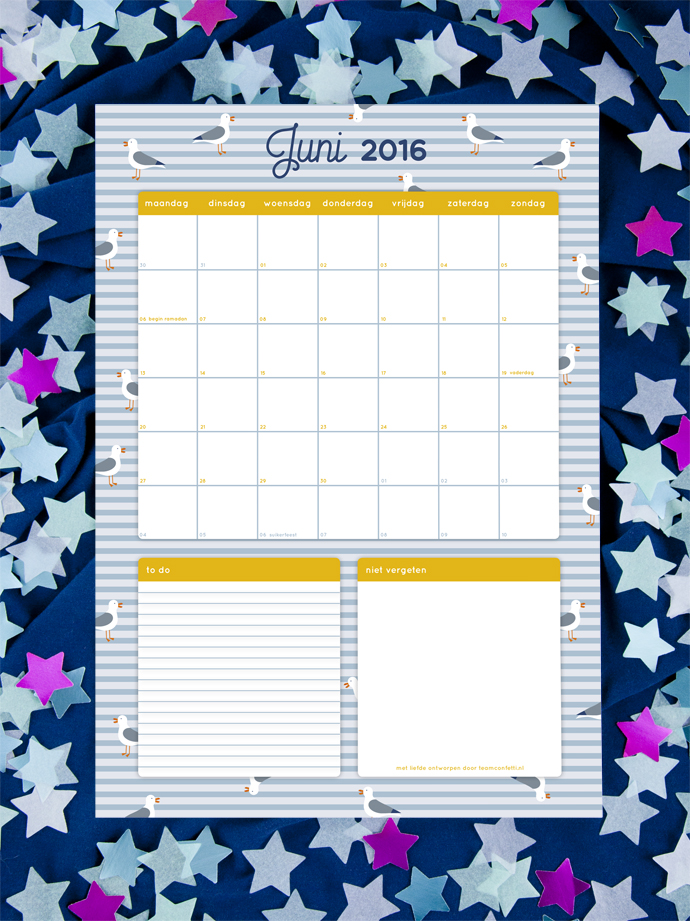 Hier krijg je toch een vakantiegevoel van? Of doen ze je vooral denken aan de viskraam op de markt? Het zijn in ieder geval een heleboel gevederde vriendjes die je toejuichen een goede planning te maken van de volgende maand. Schrijf hem vol praktische én leuke dingen. Een goede planning zorgt voor meer rust en meer tijd (hoe gek dat ook klinkt). Download, print en gebruik hem zoals je zelf wil.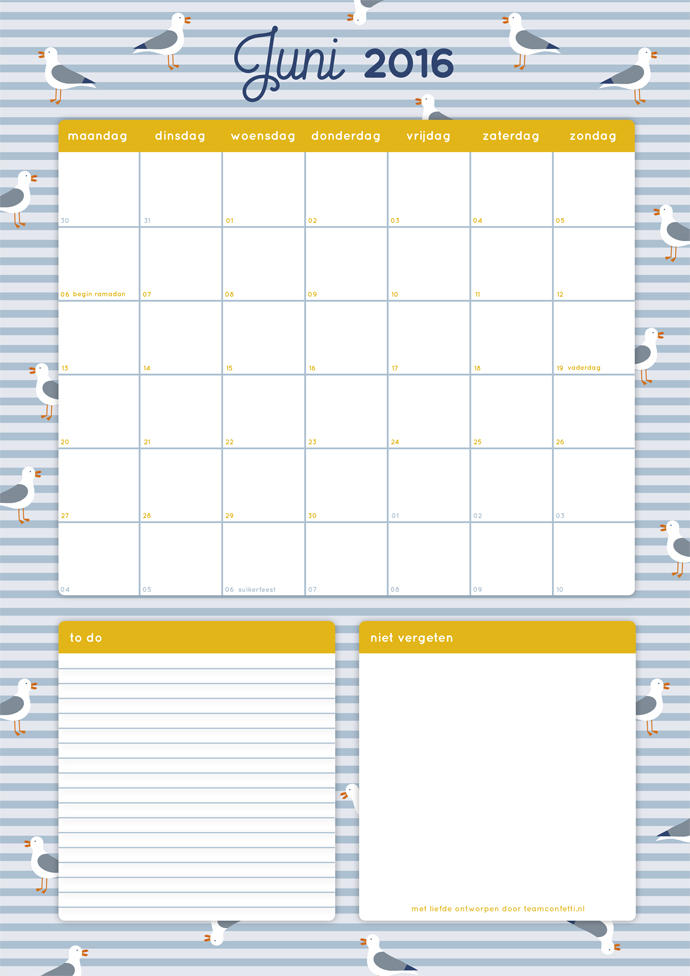 ★  KLIK HIER OM DE MAANDPLANNER VOOR JUNI 2016 TE DOWNLOADEN  ★
Heel veel plezier ermee en laat het me vooral weten of je hem gaat gebruiken.