Gastblog Tea – 2016 was een goed jaar qua dingen van mijn Londen bucketlijst afstrepen. Zo kon onder andere een afternoon tea bij Sketch (die met de gekke toiletten), de o2 opklimmen (niet zo heel boeiend eerlijk gezegd) en door een leeg en verlaten Londen lopen van mijn lijst gestreept worden. Over die laatste wil ik het vandaag hebben…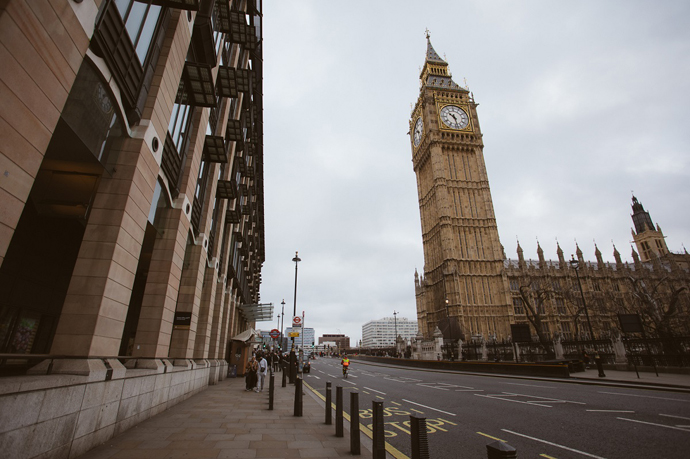 Mensen die de film 28 Days Later hebben gezien, zullen vast wel weten wat ik bedoel. Als je de film nog niet hebt gezien, dan raad ik aan om deze clip te kijken. 28 Days Later is zonder enige twijfel één van mijn favoriete horrorfilms. En dan niet door de zombies of de soundtrack. Maar het idee van een lege Londen is voor mij gewoon doodeng.
Het stond al heel lang op mijn lijst, eigenlijk wou ik het afgelopen zomer doen, want het is natuurlijk veel makkelijker om in de zomer midden in de nacht de straten op te gaan, maar het kwam er maar niet van. Toen ik hoorde dat de Big Ben binnenkort in de steigers gaat, wist ik dat het Eerste Kerstdag was of nooit.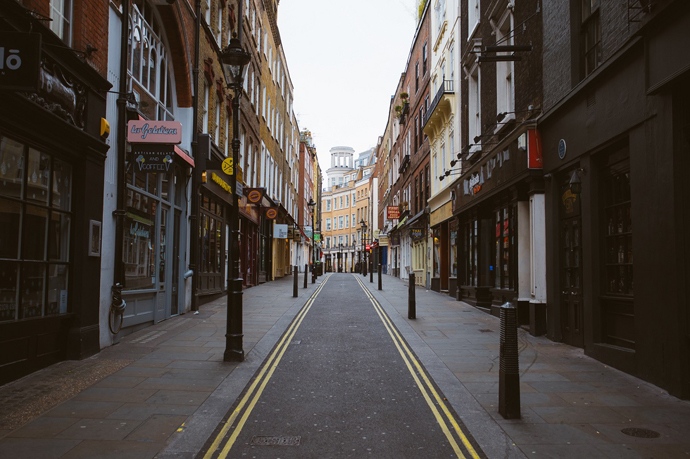 Londen is natuurlijk nooit echt helemaal leeg. Ik kwam best veel mensen tegen: mensen die hun hond aan het uitlaten zijn, fanatieke joggers, veel daklozen en natuurlijk de toeristen.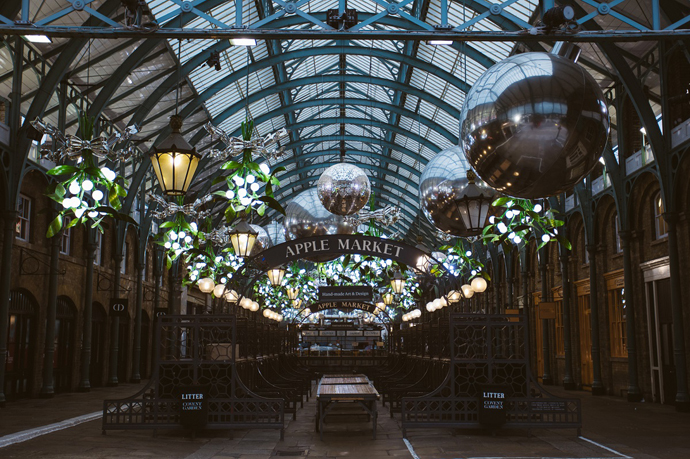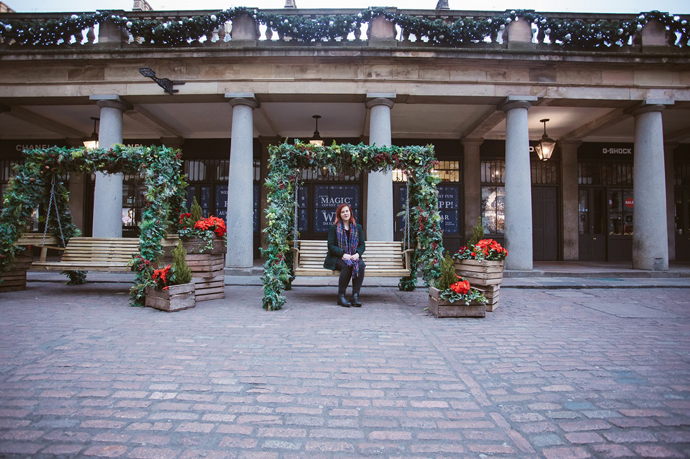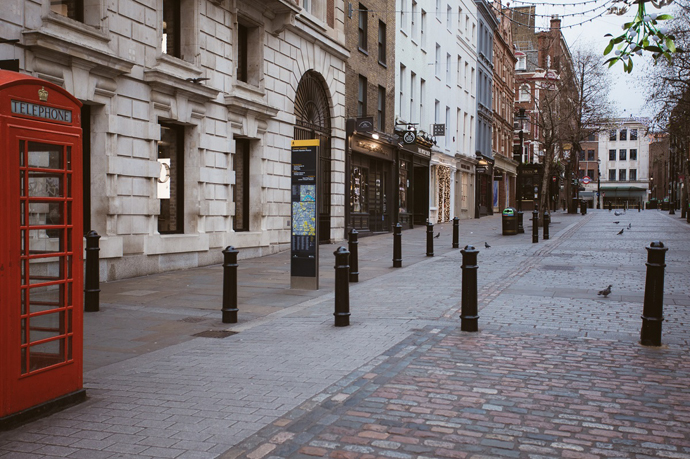 Mijn favoriet was toch wel Convent Garden, ik loop er elke werkdag rond en het is er megadruk! Maakt niet uit of het 09:45, 12:45 of 16:45 is. De straat waar ik normaal zigzaggend doorheen moet lopen om de menigte te ontwijken was nu helemaal leeg.  Maar het aller aller beste? Ik kon eindelijk een keer op DE schommelstoelen zitten.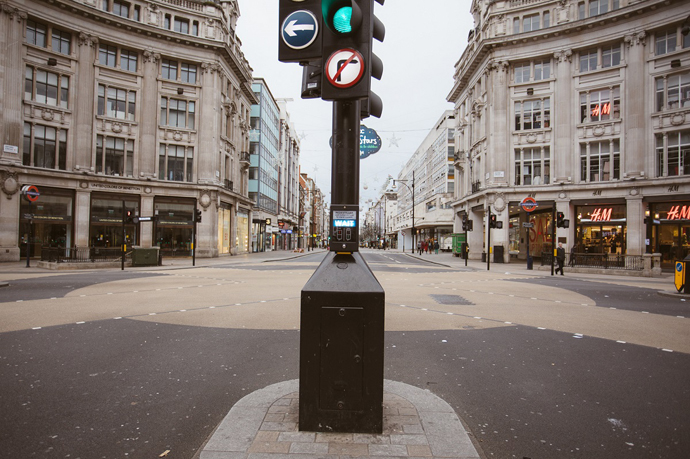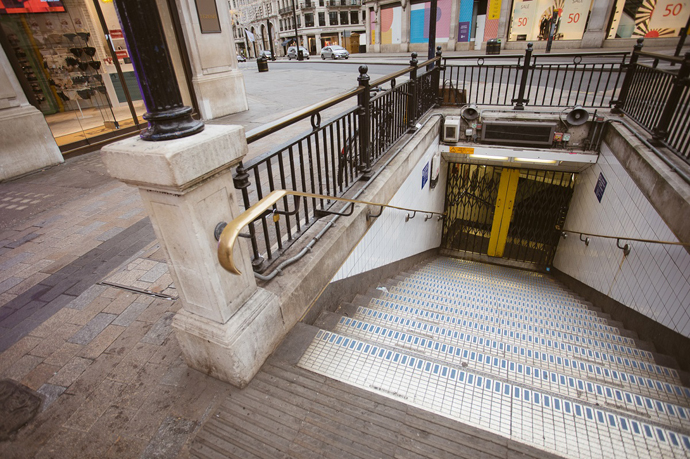 Iedereen die in Londen is geweest, weet hoe druk Oxford Street is. Je moet je voorstellen dat een paar dagen voor kerst nog eens duizenden mensen hun last minute kerstinkopen gaan doen. Ik kwam een paar dagen voor kerst per ongeluk Oxford Street in en heb toen een kwartier moeten wachten tot ik het metrostation in kon lopen en nu was er maar één gezin die een beetje aan het window shoppen waren.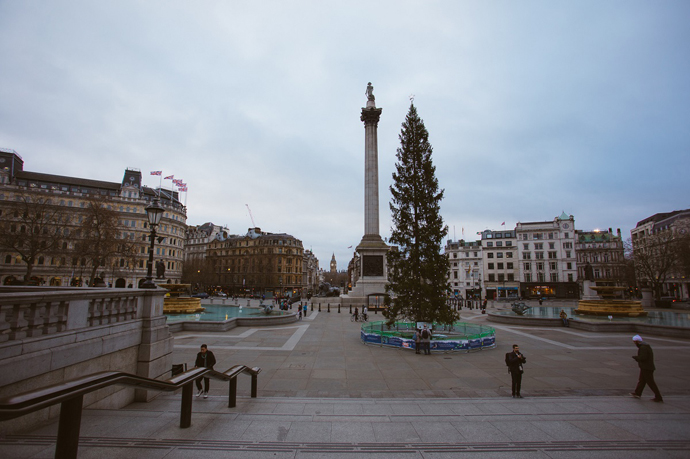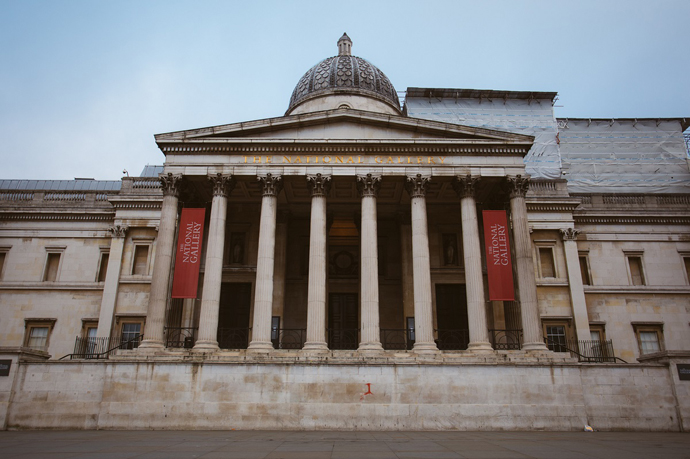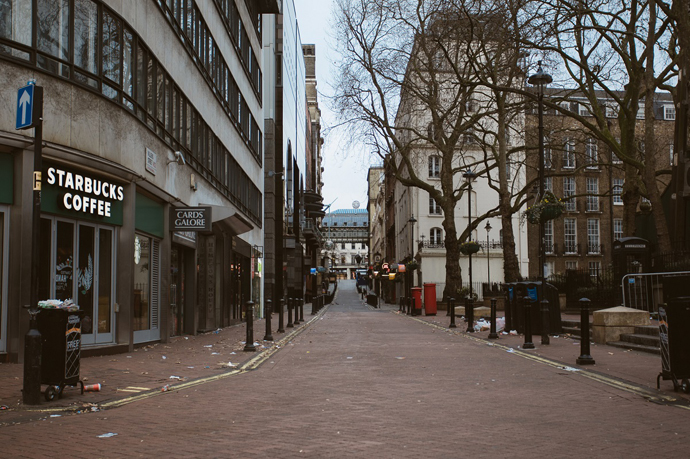 Trafalager Square is nog zo een plek waar het altijd wel druk is en nu kwam ik alleen wat verdwaalde toeristen tegen en mensen die, net als ik, door de stad liepen met hetzelfde idee.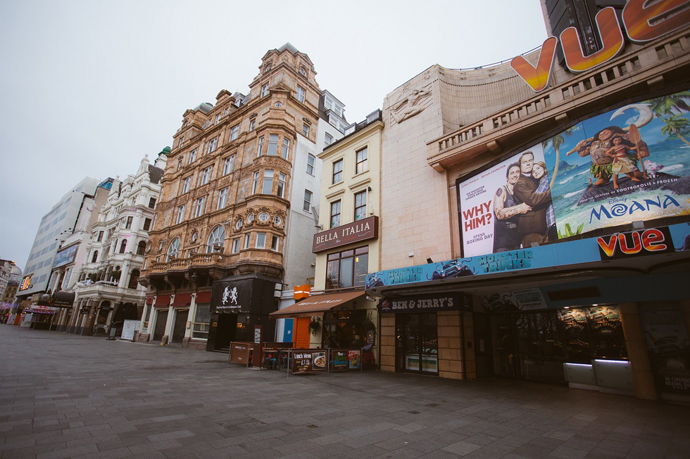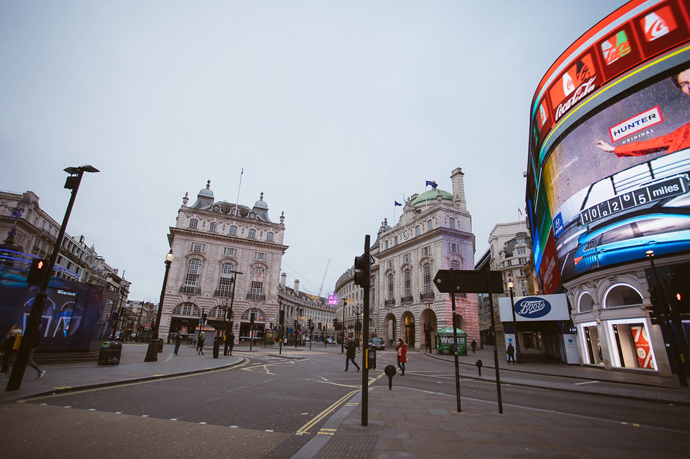 Piccadilly Circus en Leicester Square waren dan weer iets drukker, er reden zelfs zoveel auto's dat het zeker 5 minuten duurde voor de bovenstaande foto genomen kon worden. Waarschijnlijk omdat het iets later op de ochtend was. Ik vroeg een paar toeristen wat ze er eigenlijk deden en de meeste waren er voor de sale die de dag erop zou beginnen.
Al met een geslaagde ochtend, al denk ik dat ik het wel nog een keer in de zomer wil doen en er dan wil rondlopen zodra de zon opgaat.
☆☆☆
Wat hoop jij dit jaar van je bucketlist af te strepen?
☆☆☆
Tea woont in Londen en houdt van films. Ze heeft een eigen blog, teawashere.com en één keer in de vier weken blogt ze voor teamconfetti.nl.
☆☆☆