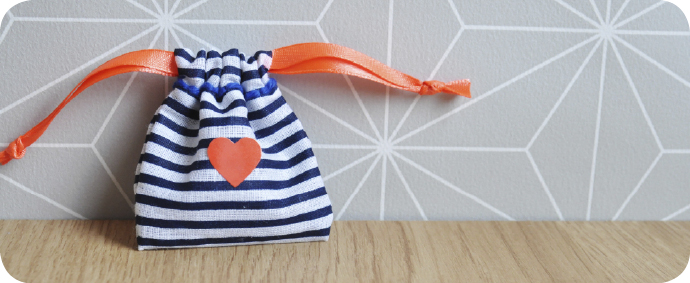 Today I explain how you can make this cute little fabric bag.
Toen ik een klein meisje was, heb ik miljoenen van deze zakjes gemaakt. Ik stopte er kraaltjes, gelukspoppetjes, mooie steentjes en andere schatten in. Ik kwam een leuk stofje tegen dat erom vroeg een mooi zakje te worden. Kijk mee hoe je ook zo'n mooi zakje kunt maken.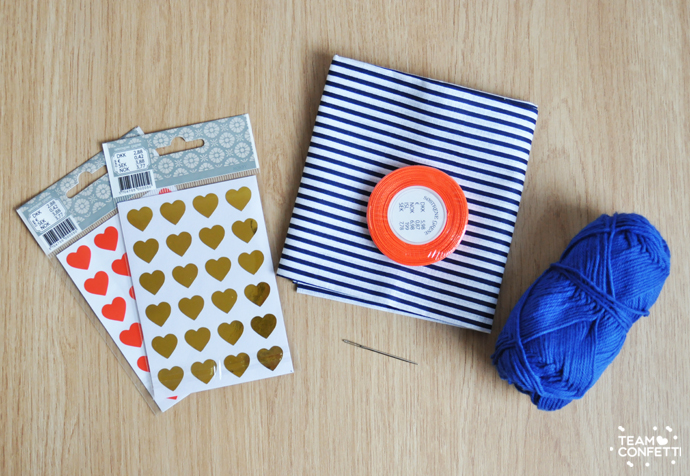 All you need is fabric, ribbon, scissors, thread and a needle.
Je hebt er bijna niks voor nodig. Een stukje stof, garen/wol, een naald, een leuk lintje en een schaar. Je kunt je zakje versieren met een leuk stickertje, maar dat hoeft niet.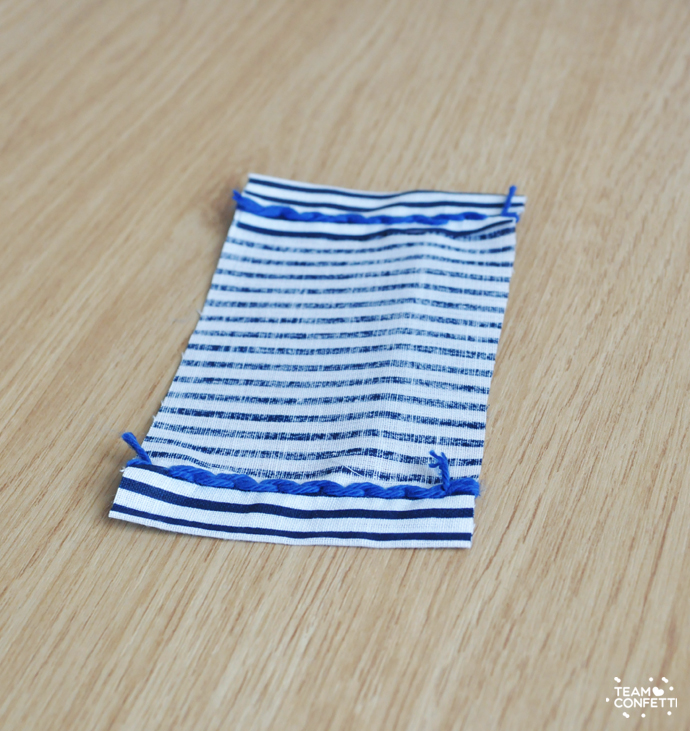 Cut a strip of fabric and fold the edges inwards. Sow the fabric so two little tunnels appear.
Eerst knip je een reep stof uit en vouw je de twee uiteinden naar binnen. Zorg dat deze stukjes even lang zijn, anders ziet het er straks gek uit. Naai de twee stukjes vast zodat er twee kleine tunneltjes ontstaan.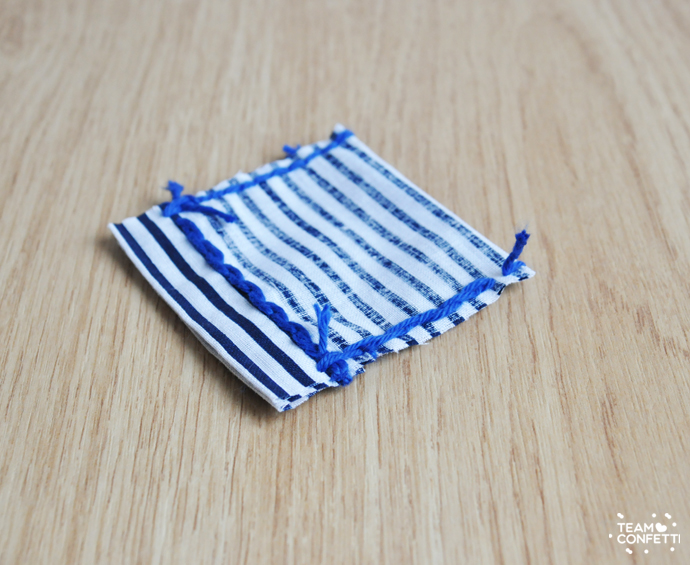 Fold the fabric, good side on the inside. Sow the sides up to the little tunnels.
Klap het stofje dicht met de mooie kant naar binnen. Naai nu de zijkantjes dicht tot aan de tunneltjes, die moeten open blijven.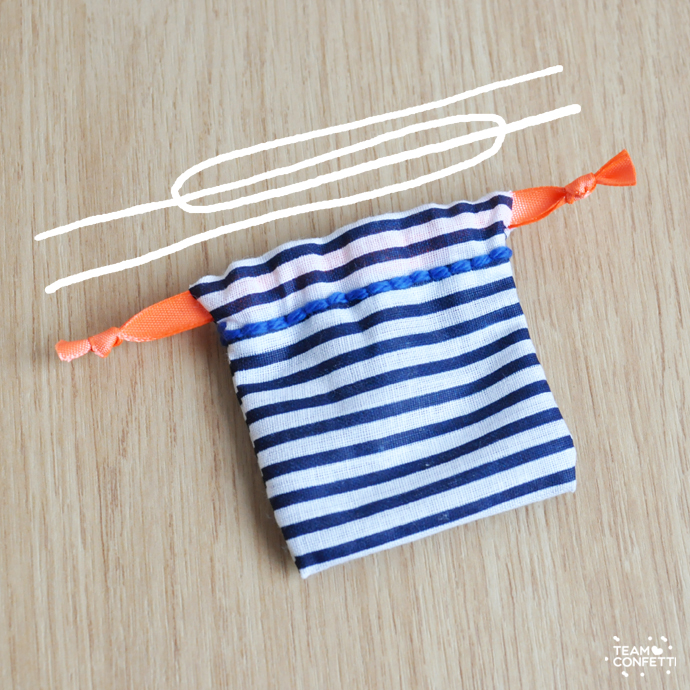 Put two ribbons through the two tunnel as is shown on the illustration.
Vouw het zakje binnenstebuiten en rijg twee lintjes door de tunneltjes. Doe dit zoals op de ontzettend duidelijke foto is aangegeven (ahum, sorry, duidelijker kon ik het niet maken). Voorbeeld: Stop aan de linkerkant een lintje in het voorste tunneltje, sla de hoek om en rijg het lintje ook door het achterste tunneltje. Nu heb je twee stukjes lint aan de linkerkant van je zakje. Doe er een knoopje in en herhaal aan de rechterkant.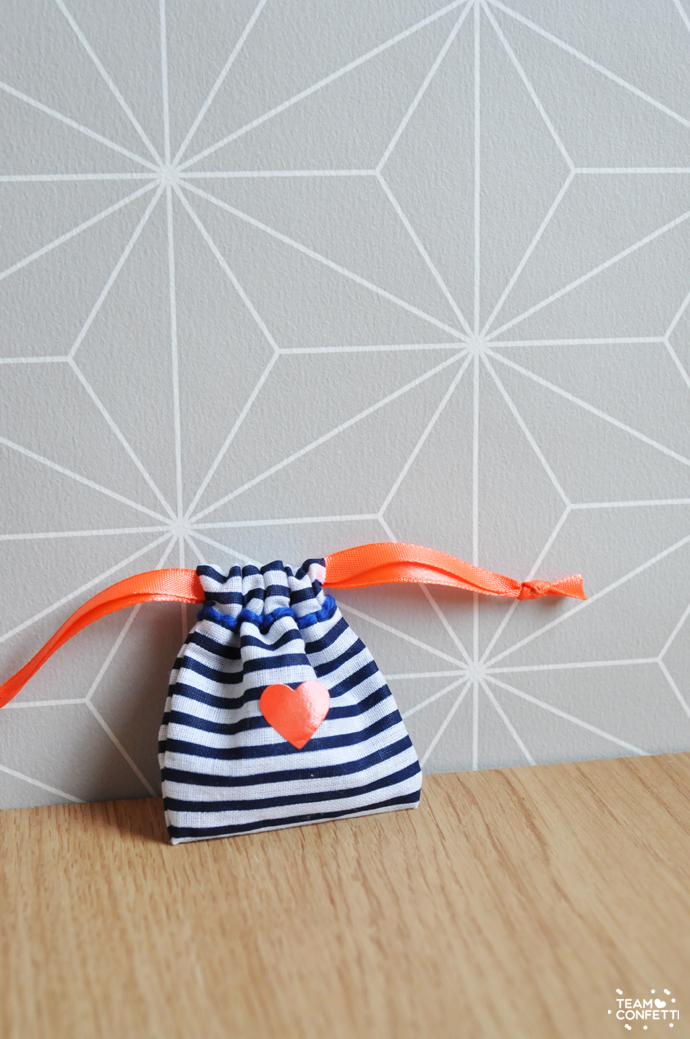 Aaaaaand you're done!
Plak er eventueel nog een leuk stickertje op en klaar! Door aan de lintjes te trekken, gaat het zakje vanzelf dicht.
You can use it to put your earrings in or a little gift for someone else.
Je kunt er kleine dingen in bewaren, zoals oorbellen of je stopt er een klein cadeautje in en geeft het weg. Supersimpel en heel snel klaar!
***
Als je besluit deze DIY na te maken, laat het ons dan weten op instagram :)
If you decide to make this DIY, please show us on instagram :)