Een kennis van mij, Wesley Danes, is sinds een paar maanden bezig met 'Zeg eens woef!'. Wanneer iemand talent heeft en daar ook nog eens iets mee doet, vind ik dat de hele wereld dat mag weten! Wesley maakt, in opdracht, fantastische portretfoto's foto's van honden. Zoals jullie merken ben ik erg enthousiast over zijn werk en deel ik het graag met jullie!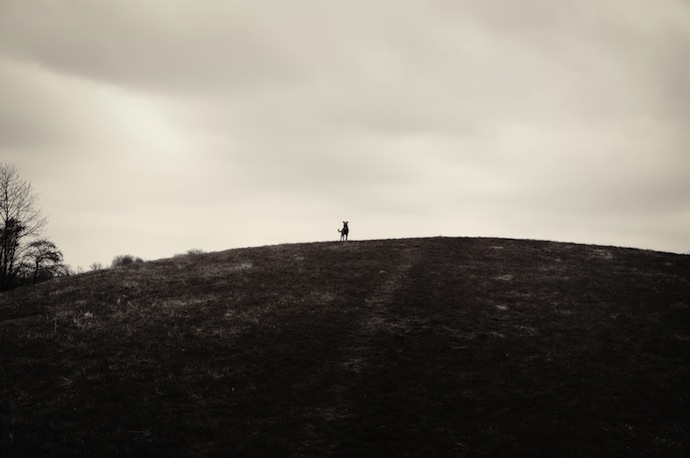 Nadat Wesley zijn studie aan de universiteit van Groningen had afgerond lag het in de planning om in de kunstwereld te gaan werken. Het liep allemaal anders, want veel binnen zijn en vooral hele dagen zittend doorbrengen was niets voor hem. Buiten zijn, hardlopend of wandelend met zijn eigen hond, Jura, dat is is meer zijn ding. Met 'Zeg Eens Woef!" kan hij zijn twee passies, honden en buiten zijn, combineren met een derde passie van hem; fotografie. 
Via de site van 'Zeg Eens Woef!' kun je een fotoshoot boeken. Wesley gaat samen met jou en je hond op pad, op zoek naar de mooiste plekken voor actiefoto's of portretten, met de baas of alleen. 
Van tevoren, maar ook tijdens de sessie kun je aangeven wat je voorkeuren zijn,
wat voor foto's je graag van je hond zou willen hebben.
Ik heb het idee dat Wesley door zijn hondenkennis echt het karakter van de hond weet vast te leggen, wat een foto zoveel meer charme geeft!
Je kunt kiezen voor een standaard shoot,
een groepssessie met meerdere honden,
een specifieke shoot voor als je hele speciale wensen hebt
en een abonnement voor een jaar, leuk als je bijv. een pup hebt!
Kijk voor meer info op Zeg Eens Woef!
***