There's one thing missing in my home, a walk in closet! Here are some of my favorite walk in closet styles!
Iets wat al een tijd op mijn wishlist staat is een hele mooie/nette/praktische/fantastische walk in closet! Het lijkt me zo herlijk om één kamer in huis om te toveren tot je eigen walhalla :)
In dit artikel laat ik wat dingen zien die er sowieso in moeten!
Iets wat niet mag ontbreken in een walk in closet, is natuurlijk een kledingrek. Hieraan kun je je mooiste items in het zicht hangen. Eigenlijk creëer je een soort winkeltje met je eigen kleding :)
Hier staat een fijne d.i.y. voor een simpel kledingrek van Mevrouw Ekster.
Boven de rekken kun je planken ophangen, zo heb je meer ruimte om spullen neer te zetten.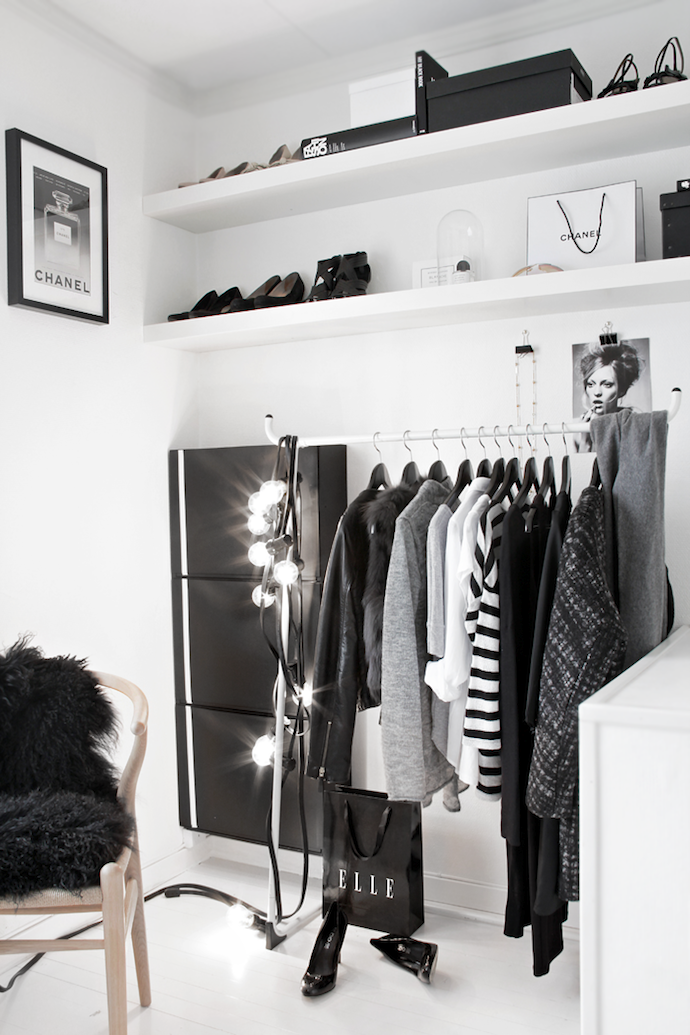 Aan de ene kant vind ik het erg mooi als de ruimte neutraal en wit is. Zo is er meer nadruk op je kleding.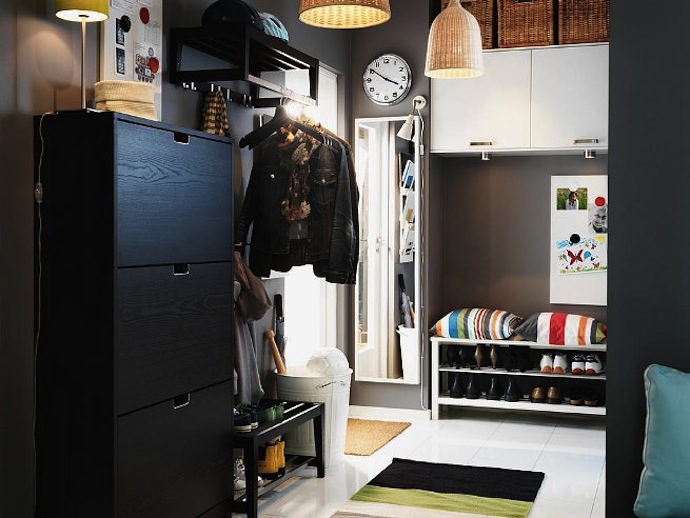 Maar aan de andere kant vind ik het veel gezelliger staan als er iets meer kleur wordt gebruikt.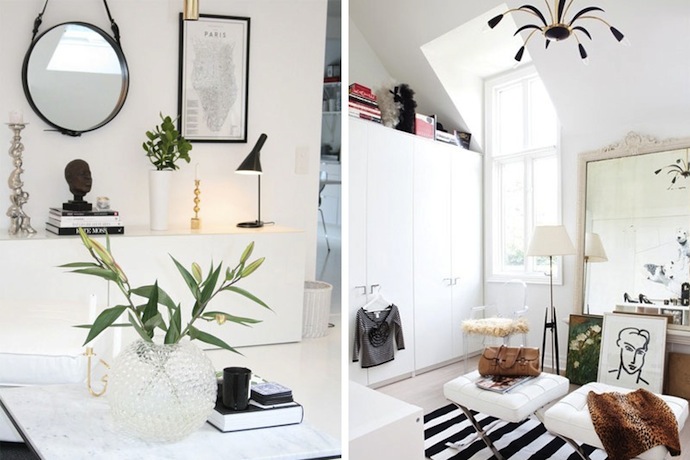 Ook moeten er wat plantjes staan.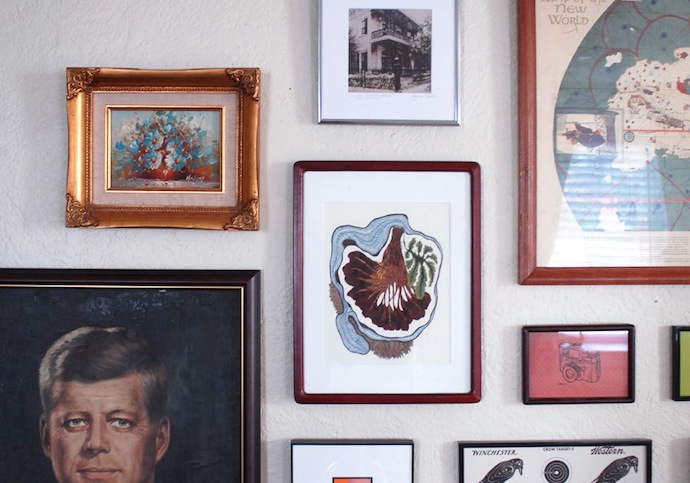 En vergeet de kunst aan de muur niet!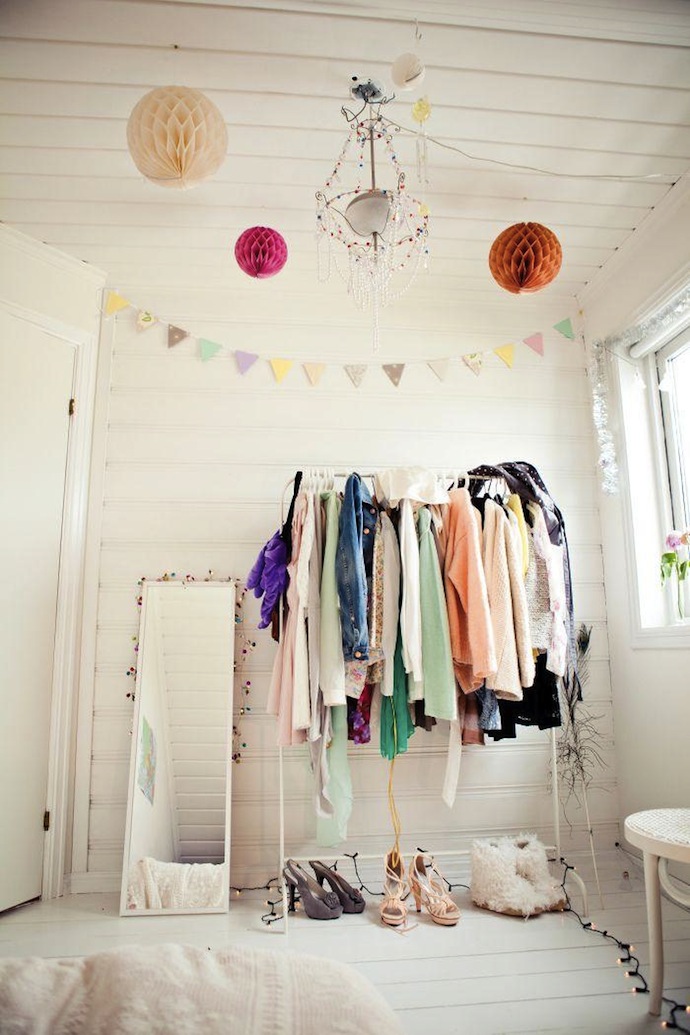 En waarom ook niet: pom poms!
En laat de ruimte direct een display zijn voor je sieraden!
Riemen en andere accessoires kun je mooi in een lade kwijt, zeer geordend.
Klik hier voor een simpele, maar mooie d.i.y. voor een sieraden display van A Beautiful Mess.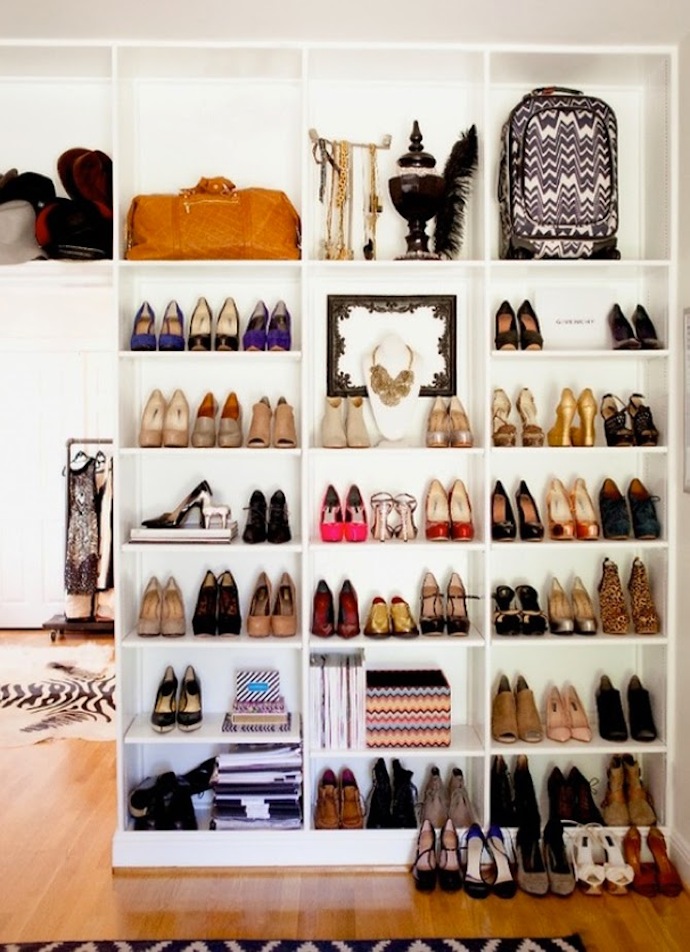 Voor mij is de grootste uitdaging om mijn schoenen een beetje netjes op te bergen.
Je kunt ervoor kiezen om deze in het zicht op een rekje te plaatsen,
Of je verstopt ze in een kast. Staat weer wat netter!
Bij Otto.nl kun je een aantal mooie schoenenkasten en rekjes vinden om
je walk in closet naar jou eigen smaak in te richten!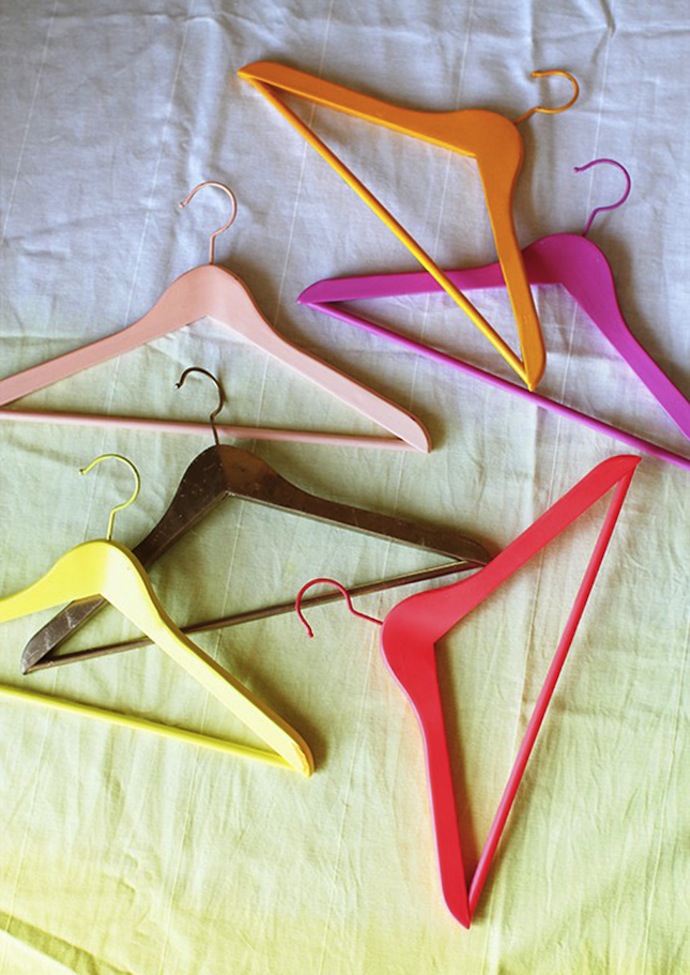 Mooie, vrolijke hangertjes zijn ook onmisbaar.
Je maakt deze snel en goedkoop door ze in een kleurtje te spuiten!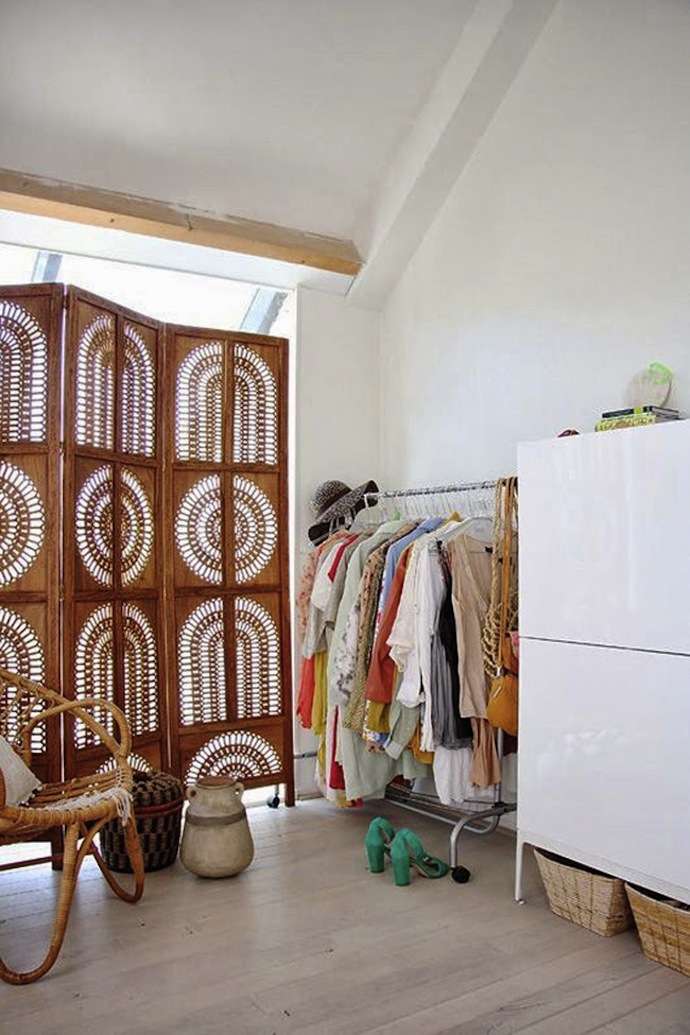 En als je nou geen kamer over hebt voor je walk in closet, kun je alsnog een soortgelijk iets creëren met behulp van een kamerscherm!
photo source: Pinterest
***
Willen jullie ook zo graag een mooie walk in closet, of hebben jullie er al één?