Vakanties plannen stond voor het eerst in mijn leven bovenaan mijn 2020 to do list. Eerder had ik geen géld om op vakantie te gaan en daarna had ik geen tíjd om op vakantie te gaan (zzp-life, ik doe bijvoorbeeld ook niet aan Pasen of Pinksteren of Hemelvaart etc, gewoon lekker doorwerken) en toen kregen we een baby en waren we gewoon scared shitless. Maar dit jaar hebben we poen, zijn we over de grootste shock van het krijgen van een kind heen en zijn we niet bezig met verhuizen of verbouwen. We kunnen LOS!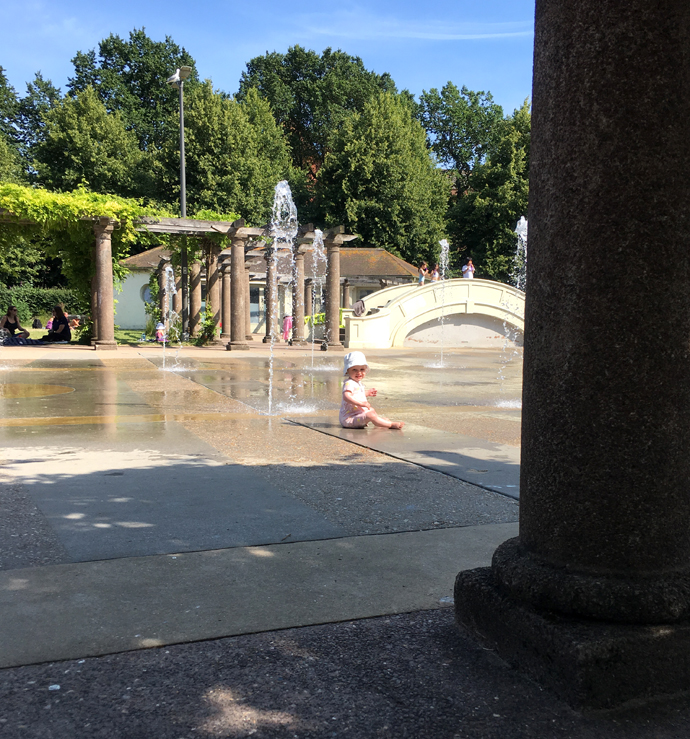 En met los bedoel ik dat we lekker in Nederland blijven in de zomer en dat Tom en ik af en toe een weekendje met EN ZONDER eerdergenoemd Kind weggaan. Verwacht geen bergbeklimavonturen met zo'n coole kinderstoel rugzak op onze rug waar Kiki dan vredig in ligt te slapen. Nee, als we ergens heen gaan zonder wasmachine dan vind ik het al spannend…
Maar hoe we wél losgegaan zijn, is met de agenda. Een paar weken geleden ben ik er even voor gaan zitten en heb ik bijna ál onze vakanties ingepland én geboekt. Oma's en opa's zijn al gereserveerd voor de weekendjes weg ZONDER KIND en ik heb zelfs de boottickets naar Vlieland al gekocht.
Één van mijn grotere talenten is plannen en dat komt retegoed van pas als je vakanties gaat plannen. Voordat ik mijn prachtige mini vakantievondsten met jullie deel, eerst even kort hoe ik dat heb gedaan, dat geniale vakantie plannen.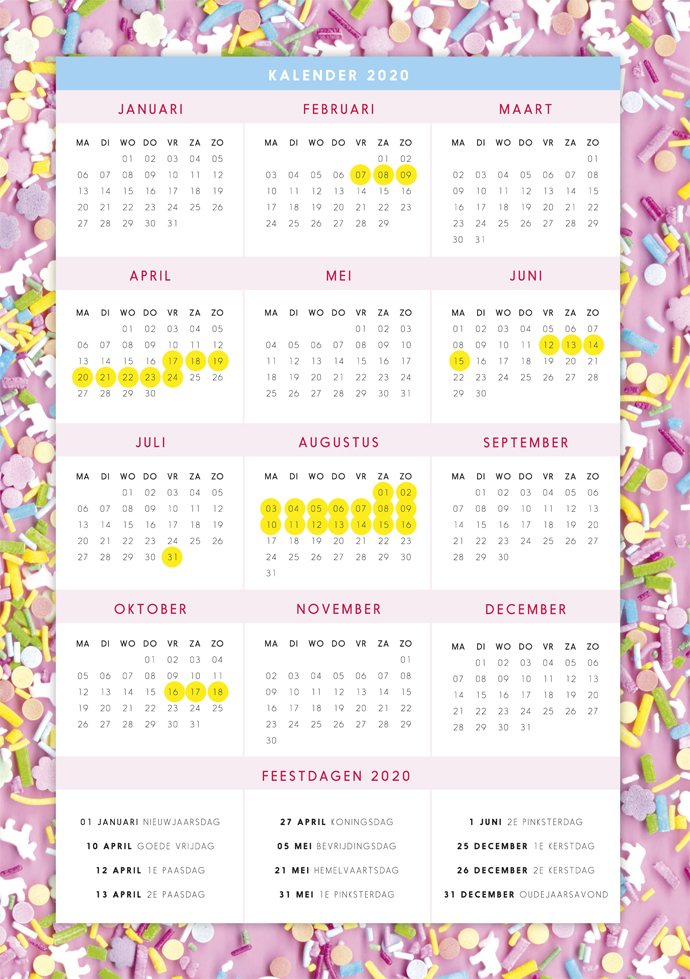 GENIALE VAKANTIEPLANNEN MAKEN
Stap 1. Get yourself een kalender van héél 2020. Heb je de Team Confetti agenda (of een andere papieren agenda) dan vind je die ergens voorin. Streep dagen af waarvan je weet dat je al wat hebt. Bijvoorbeeld bruiloften of andere feestjes. Dan blijft de rest van het jaar over voor vakantieplannen!
Stap 2. Maak een lijstje van uitjes die je zou willen maken dit jaar. Wil je een paar weken naar de zon, een wellness weekendje tussendoor, een kampeervakantie, citytrip? Zet alles op je lijstje wat je wil, straks kom je erachter of het mogelijk is of niet, but first, dream big!
Stap 3. Bedenk een budget én hoeveel vrije dagen je hebt. Tom en ik zijn ZZP-ers dus we kunnen dat zelf bepalen, de dagen dan vooral, maar als je voor een baas werkt, dan moet je het doen met wat je gegeven is. 
Stap 4. Verdeel je uitjes die je liefst wil doen over de vrije dagen die je hebt (en vergeet niet gebruik te maken van de gratis vrije dagen zoals Pasen en Hemelvaart etc.) en plan ze mooi verspreid over het jaar. Geef elk uitje een budget zodat je weet waar je je aan moet houden als je ook echt gaat boeken. Ik heb het voor elkaar gekregen om om de maand een uitje in te plannen. We gaan in de zomer maar anderhalve week weg met nog wat vrije dagen erachteraan geplakt dus ik had nog wat dagen én geld over voor wat leuke dingen tussendoor.
Stap 5. Duik het wereldwijde web in voor inspiratie en BOEK nu er overal nog genoeg plek is. Ik ben nog een beetje nieuw in het vinden van mooie vakantiehuisjes, dus ik was er wel even zoet mee, maar voorpret is de helft van het plezier, so just go for it. Als je houdt van MOOI (ik hou van mooi) neem dan een kijkje op bijzonderplekje.nl. Daar komen meerdere van onze geboekte vakantieplannen vandaan.
ONZE VAKANTIES IN 2020
En dan nu, voor een beetje inspiratie, onze vakantieplannen! Onze vakantie stijl is lui, lekker eten in de buurt, niet te warm, niet teveel gedoe om er te komen en een comfortabele en móóie accomodatie. Cause I like pretty things, helemaal op vakantie. Dit zijn onze picks!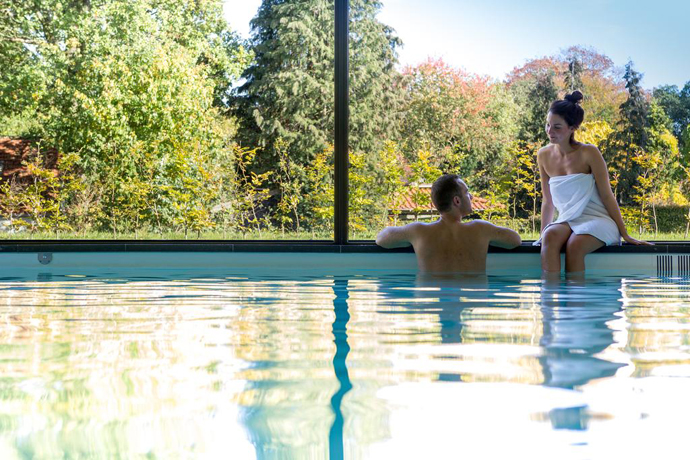 JANUARI /FEBRUARI – WEDDING ANNIVERSARY WELLNESS WEEKEND
3 dagen ● Hotel de Sterrenberg ● Otterlo, Veluwe ● zonder kind
Begin februari vieren Tom en ik ons twaalfde jaar samen (holy shit) en ons tweede jaar huwelijk. Plus het is downright depressing weer en de lente is nog ver weg dus we wilden luxe en natuur en geen flikker doen. Ik ben voor arrangement poepie chique gegaan met wellness, twee keer een heerlijk diner en een lange wandeling met de boswachter. Die laatste gaan we achter komen of dat leuk is, maar het zat erbij in en je moet een gegeven paard niet in de bek kijken.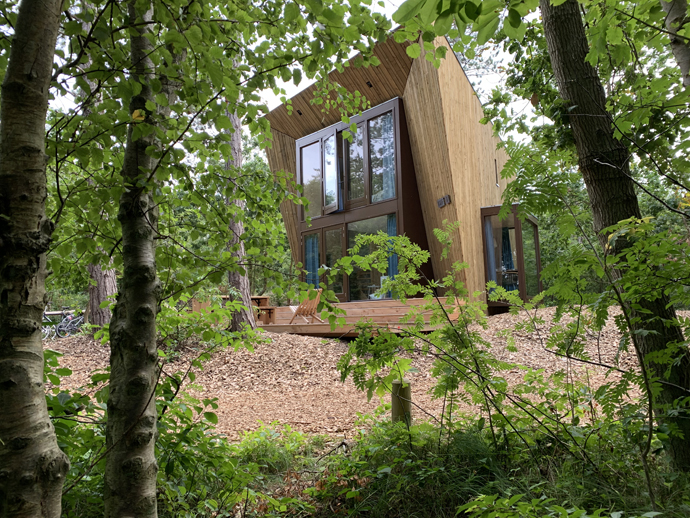 APRIL – LANG WEEKEND TINY HOUSE AAN HET STRAND
4 dagen ● Boshuisje Kuif camping Stortemelk ● Vlieland ● met kind
Een weekendje uitwaaien aan het strand leek me een leuke activiteit met de kleine. We kennen Vlieland al redelijk goed door de vele muziek festivals en dat vind ik wel zo lekker met Kiki erbij. Geen gestress, weten waar je moet zijn en het is geen lange reis voor ons. Ik wilde voor een tenthuisje gaan, want hell to the no dat ik een tent op ga zetten voor mijn plezier en toen kwam ik erachter dat er op camping Stortemelk nu ook práchtige boshuisjes staan! Met vanuit de slaapkamer uitzicht op alleen maar bos (denk ik). Fucking mooi, ik hou ervan. Nadat we terugkomen plakken we er nog een paar dagen vrij achteraan om te reeeelaxen (en brengen we Het Kind wel gewoon naar de kinderopvang).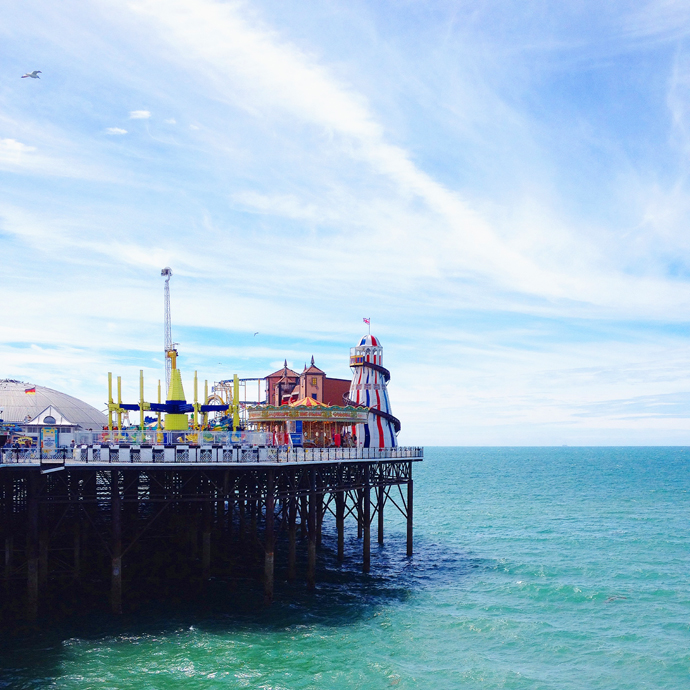 JUNI – BIRTHDAY BASH IN BRIGHTON
4 dagen ● Airbnb ● Brighton, Engeland ● zonder kind
I know, we moeten ophouden met dat ge-Brighton maar het leek me zo heerlijk om een keertje te gaan terwijl ik níét zwanger ben en we geen baby bij ons hebben. Dan tikken we onze favoriete eettentjes en hotspots op zeer efficiente wijze af en is onze Brighton itch voor dit jaar gescratcht. O en het is Tom's verjaardagsweekend, extra reden om te gaan!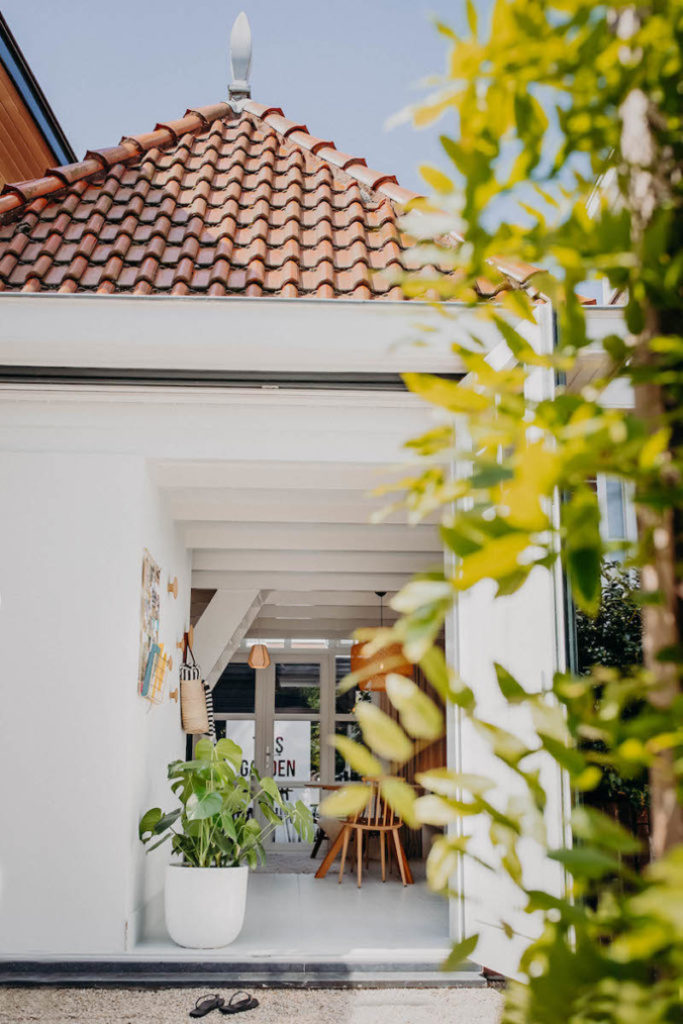 AUGUSTUS – ZOMER AAN DE NEDERLANDSE KUST
10 dagen ● huisje ● Overveen, Noord Holland ● met kind
Ik vond het mega moeilijk om te verzinnen waar we heen moesten met een peuter in de zomer. Vliegen zag ik niet enorm tegenop, maar ik wist gewoon niet wáárheen. Kindvriendelijk naar de zon betekent al snel een all-inclusive animatieteam in de brandende hitte. And you know what? Ik haat warmte. Alles boven de 24C vind ik gewoon te warm om te bewegen. Ik overwoog een andere plek in Engeland maar ik had er gewoon geen zin in. 'T kind haat in de auto zitten, ik hou niet van gedoe en dus ging ik op zoek naar een lekker plekje in Nederland. Want daar wordt het al warm zat! Ik kwam uit bij het praaaaachtige huisje van Sea and the City in de omgeving Bloemendaal/Zandvoort met bíjna alles erop en eraan (geen oven, geen wasmachine, keep it cool Olga, you can do it) maar wél een vaatwasser en een waslijst aan leuke dingen om te doen in de buurt. En dan vooral eten, strand en een awesome natuurspeeltuin waar wij hopelijk op ons gat ernaast een glas witte wijn kunnen zitten drinken. Er zitten twee fietsen bij, een kinderbedje + stoel en een mand met speelgoedjes. Wat betekent dat we weinig hoeven mee te nemen, geen vliegtuig hoeven te boeken en geen lange reis heen en terug. Als het regent zijn we fucked, maar dat zien we dan wel weer. Kan overal regenen toch?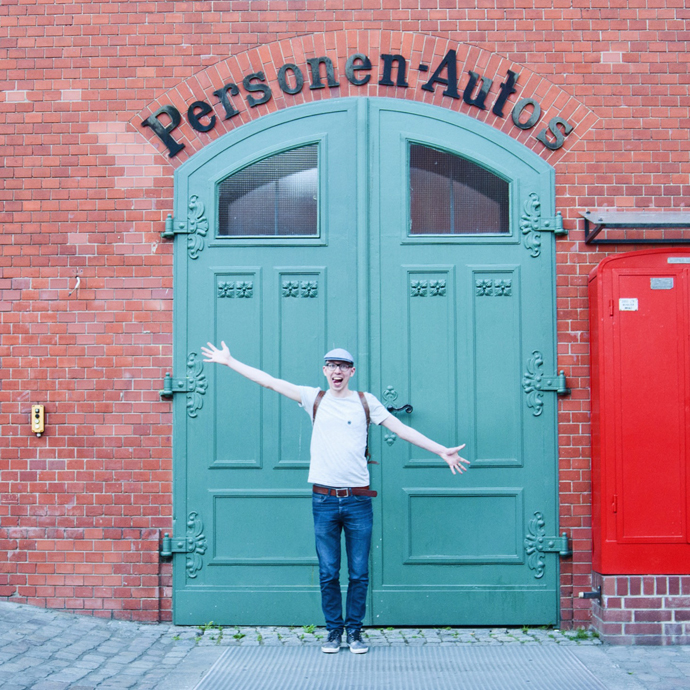 OKTOBER – WEEKENDJE WEG
3 dagen ● destination unknown
Omdat we in de zomer niet heel lang weggaan, hebben we nog wat geld en wat dagen over om in oktober wat te doen. Maar ik wilde eerst alle mini vakanties beleven en dan pas bedenken wat we nog graag zouden willen doen in oktober. Willen we nog een keertje met zijn twee weg? Naar een stad? Naar de natuur? Of willen we gewoon een paar dagen thuis zijn met zijn allen? Ik weet het nog niet, maar ik houd de dagen gereserveerd zodat ik er iets mee kan gaan doen zodra ik het weet.
VAKANTIE SUKKEL?
Misschien ben ik wel de laatste van mijn generatie die de vakanties-plannen-in-januari-hack heeft ontdekt en zit iedereen van gniffel-de-gniffel die gekke Olga komt daar nu nog eens mee. Maar ach, dan was het in ieder geval leuk om te zien waar wij dit jaar heen gaan. Wat zijn jullie plannen/dromen? En wat was nou echt een tóp vakantie/weekendje weg met peuter erbij? Voor volgend jaar alvast.
PLEASE TELL ME!