Can I get a woop woop!? Want de unicorn stickers zijn te koop! Ze zijn rond, ze zijn vrolijk, ze zijn magisch en ze kunnen met een paar klikjes van jou zijn…
Yeah yeah, unicorn magic! Ik liet er een heleboel maken (2.500 om precies te zijn) en daarom niet tien stickers in een pakje (zoals werd gesuggereerd door toekomstige kopers) maar vijftien! Dan kun je ze naar hartelust plakken. More is more als het om unicorn stickers gaat toch?
En waarop moet je ze dan plakken? Nou, in de Team Confetti agenda om maar eens te beginnen. Ze passen perfect op een dag in de maandoverzichten (voor als je bijvoorbeeld een magische dag gepland hebt). Maar je kunt ze ook als zegel gebruiken op envelopjes of papieren zakjes. Op snailmail of cadeautjes. Op je schoolspullen, op notitieboekjes of op je voorhoofd.
Eigenlijk bestaan er bijna geen plekken waar je ze níét op kunt plakken. ^_^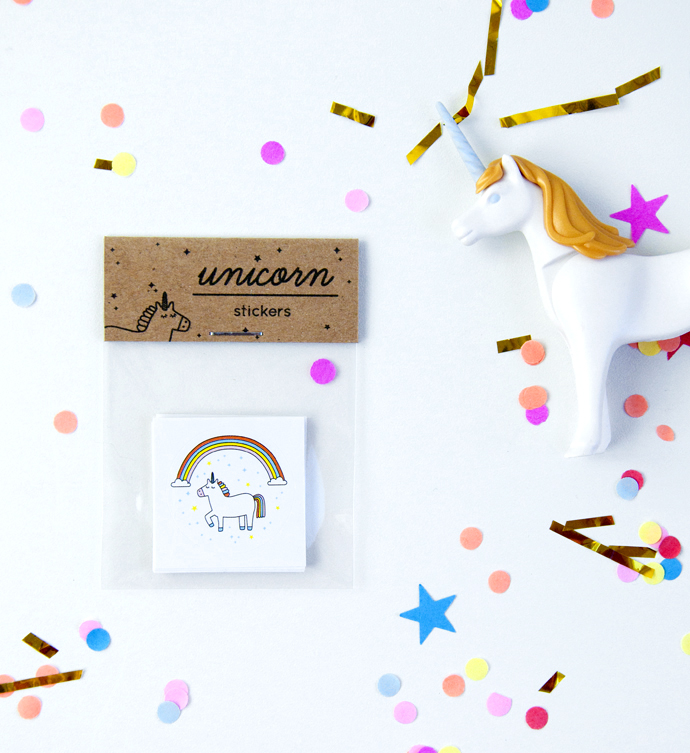 ♥ KLIK HIER OM NAAR DE UNICORN STICKERS IN DE WEBSHOP TE GAAN ♥