Het is een paar weken geleden dat ik voor het laatst een nails of the week artikel plaatste. Ik zat een beetje te stoeien met het idee om met de nagelartikelen te stoppen, maar daar staken jullie een stokje voor. ;) Dus nu komt er af en toe een ander artikel op dinsdag, maarrrr de nagels blijven gewoon, alleen iets minder vaak.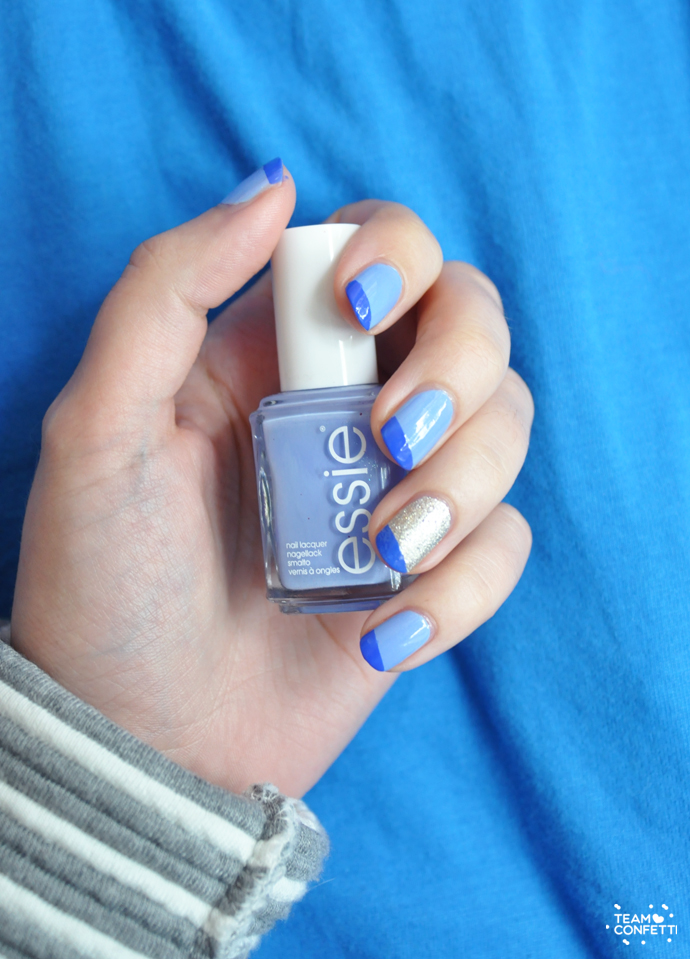 Bikini so teeny by Essie.
Deze week ging ik voor mijn favoriete nieuwe essie kleurtje: bikini so teeny. Ik heb een nieuwe grijze trui met streepjes (zie mouw) en lavendel/blauw/zilvertinten staat daar natuurlijk heel mooi bij.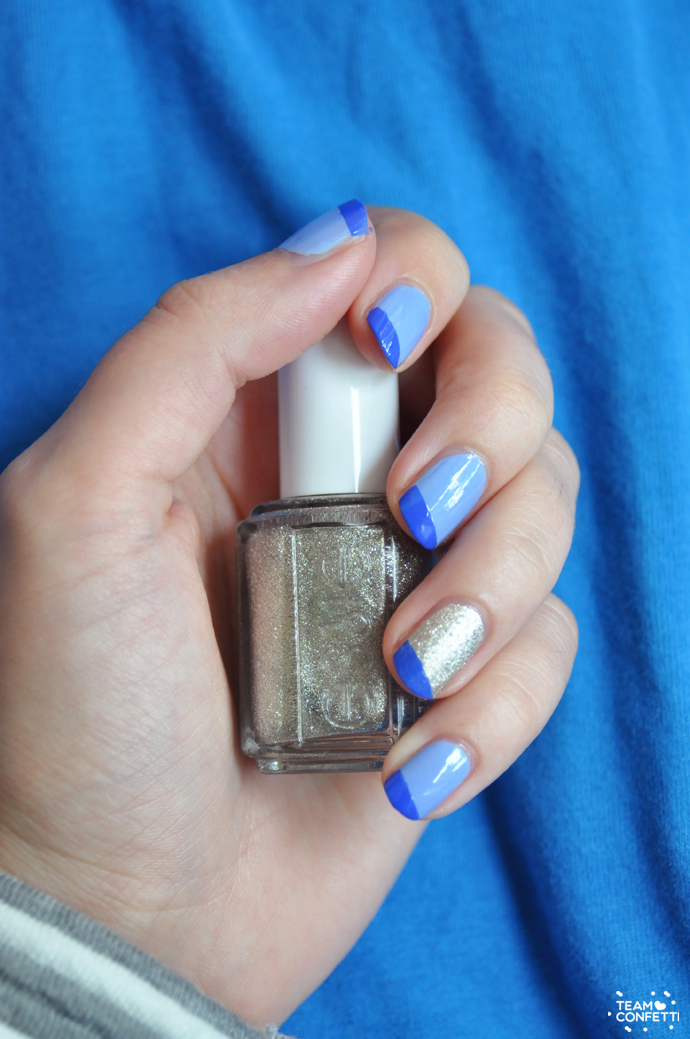 Beyond cozy by Essie.
Op mijn ringvinger smeerde ik beyond cozy van Essie (wat anders) die ik ooit in een supergoeie deal bij Big Bazar kocht. Erg mooi zilver, dekt ontzettend goed en 1 nagel is al genoeg voor een flitsend effect zonder meteen als een discobal over te komen. Dekt in 1-2 laagjes.
Butler please by Essie.
Aaaaaand in comes the plakband! Het is een soort scheve french manicure geworden. En door de zilveren kleur op mijn ringvinger ziet het er heel moeilijk en fancy uit, maar dat is het natuurlijk helemaal niet. Doe de ene dag de basiskleur(en) en de volgende dag als alles mooi droog is, de plakband en een extra kleur. O, en Essie helpt ook, zulke goede nagellak! Op het moment gaan er een paar tijdelijke collecties uit bij DA en Etos en zijn ze voor de helft van de prijs. Ik heb me ingehouden (ik heb er wel een paar rondjes omheen gelopen, even vastgehouden en ben toen flink de winkel weer uitgestapt) maar dat hoeven jullie niet te doen. ;)
***
Essie nagellakken kosten normaal €9,99 en zijn verkrijgbaar bij de meeste filialen van Etos en DA.