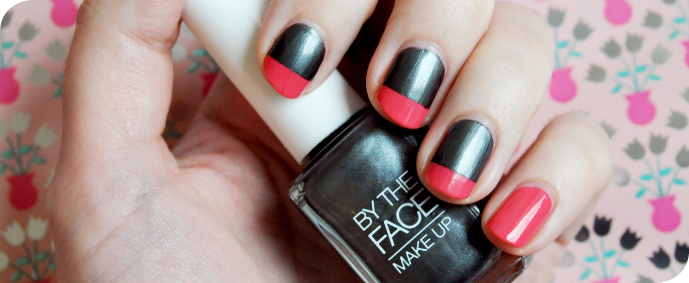 Let's bright things up, since the weather is grey and somber…
Het zonnetje schijnt niet meer zo overdadig als vorige week, helaas, ik was er al een beetje aan gewend geraakt. Hopelijk komt er straks weer een zonnestraaltje door de grijze lucht, net zoals op mijn nagels (poetisch, niet?).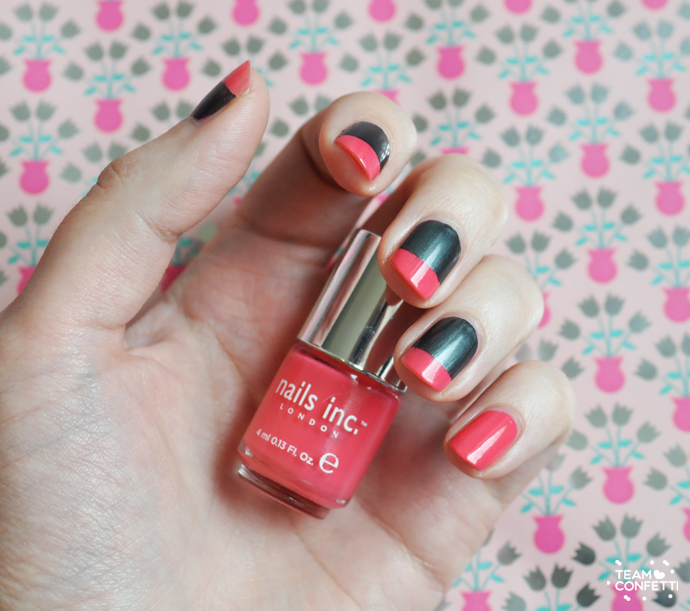 Bright coral shade by Nails inc. London. Color unknown.
Dit vrolijke koraalkleurige lakje van Nails Inc. heeft geen naam voor zover ik weet. Ik kreeg hem van Helen die hem zelf denk ik ooit in een Glossybox ontving. Maar een ontzettende aanrader vind ik hem niet. Ik heb veel kleurtjes als deze die beter lakken en beter dekken, dus dat hij ontraceerbaar is, is niet zo'n ramp. Ik vind Essie's Cute as a button beter!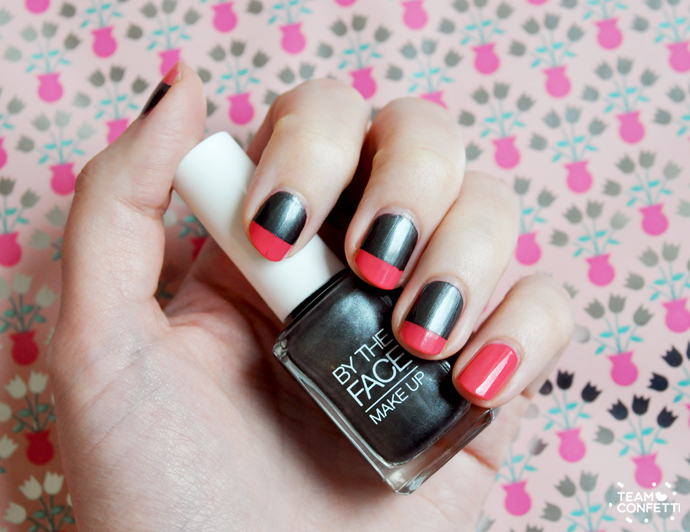 Dark metallic shade by By The Face.
Ik plakte mijn koraalnagels af met plakband en lakte dit donkergrijze lakje van By The Face eroverheen. Ik kreeg dit lakje van mijn moeder die het volgens mij op vakantie in Spanje voor me kocht. Dekt in een keer en heeft kleine glinstertjes. Wel lakt hij een beetje streperig, maar dat zie je wel vaker bij metallic lakjes.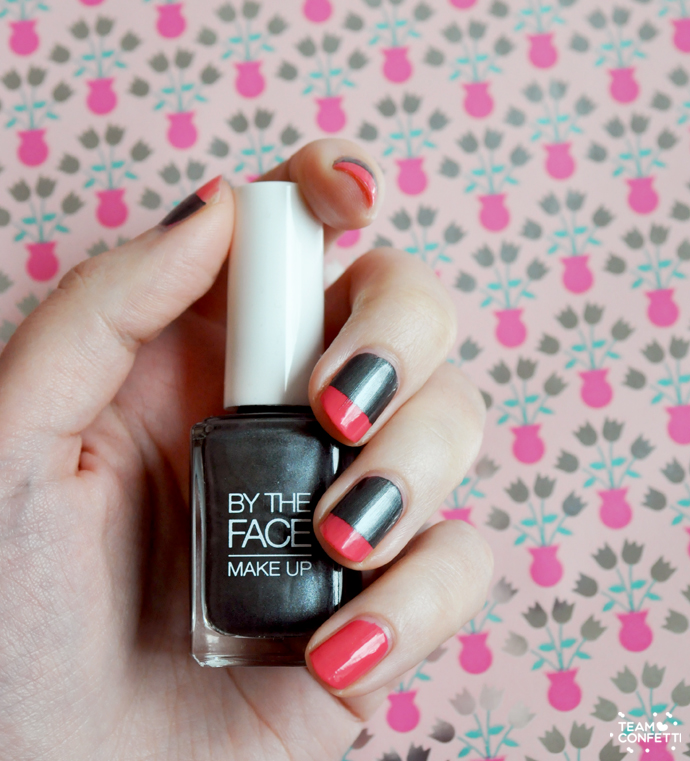 Zelf vind ik de combinatie iets te hard overkomen door het donkergrijs.
Of is een beetje stoer juist wel leuk?
***