'Ben je helemaal uit Groningen gekomen, HOE LANG HEB JE DAAROVER GEDAAN?!' Is een vraag die mij vaak gesteld wordt. Ja, Groningen ligt uit de richting en nee, ik kom niet voor elk wissewasje naar het westen. Maar er zijn uitnodigingen die ik als blogger gewoonweg niet af kan slaan. Zoals bijvoorbeeld de boekpresentatie van de Groene Meisjes of de IKEA persdag afgelopen zomer. And let me tell you, dan maak ik er wat van hoor, die treinreis. Dat is vijf a zes uur hardcore me-time. En dit is hoe ik dat doe (in vier stappen):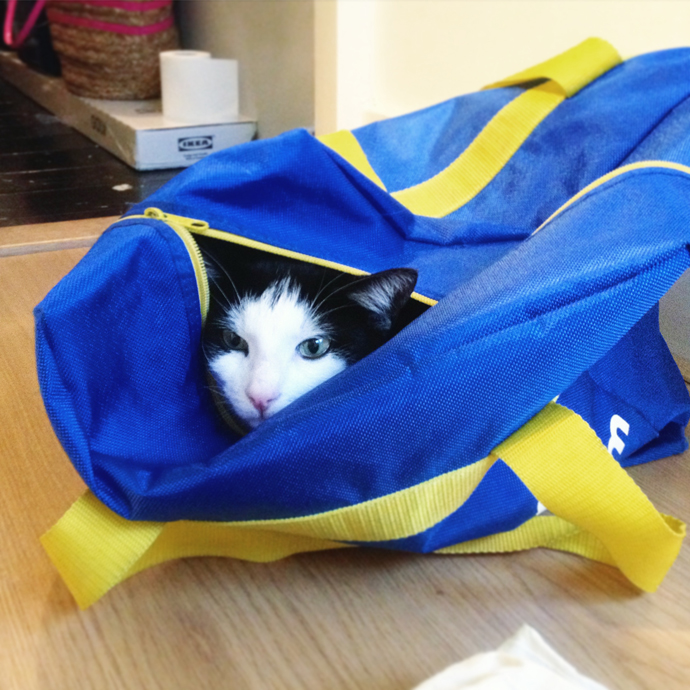 #1 Voorbereiding.
Een goede voorbereiding is key. Ik ben allergisch voor me haasten en ik ben een zombie in de ochtend. En dus leg ik de avond van tevoren alles klaar wat ik de volgende dag nodig heb. Ik kies uit wat voor kleren ik aantrek (dat kan ook gewoon zijn wat ik de dag ervoor al aanhad, lekker makkelijk) en ik zet mijn tas klaar. Ik maak een ontbijtpakketje klaar wat ik in de trein op kan eten (stukjes appel en kaascrackers zijn mijn favoriet op het moment) en ik koop en print een treinkaartje. Als ik naar het westen reis is een treinkaartje uit de spoordeelwinkel van NS (of Hema, of Blokker oid) altijd goedkoper dan op en neer met 40% korting. Meestal ben ik voor €18 wel klaar (in plaats van €30).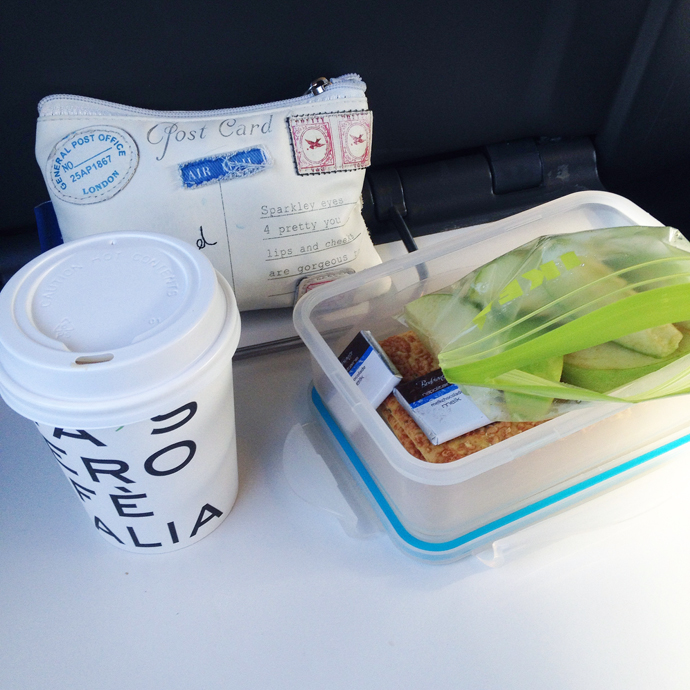 #2 Vroeg opstaan.
Zoals ik al zei ben ik 's ochtends een zombie. Geen grapje. Ik sta dus wat vroeger op zodat ik alles langzaam kan doen en ruuuuuim op tijd op het station aankom. Geen paniek als het even duurt voordat ik een plekje vind voor mijn fiets en ik kan een lekker kopje koffie halen. Aangezien ik met mijn kaartje niet hoef in te checken, kan ik vóór negen uur al in de trein gaan zitten (die meestal pas om 09.16 vertrekt). Meestal is mijn favoriete plekje dan nog niet bezet: een eenpersoonsplekje achterin de stilte coupé. Iedereen staat buiten te wachten met hun ov-kaart in de aanslag om in te kunnen checken en ik zit binnen al aan mijn kopje koffie te slurpen. Oh yeah!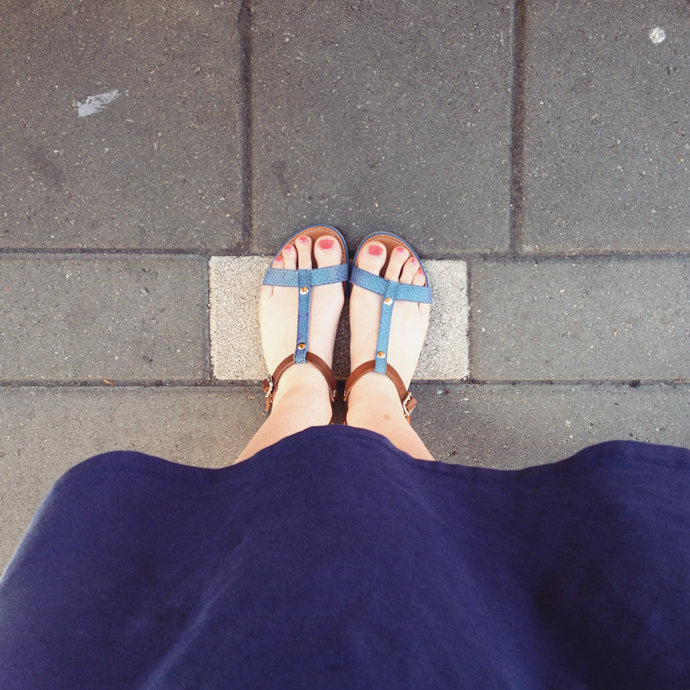 #3 Zo min mogelijk overstappen. 
Overstappen is niet cool. Want de NS doet vast zijn best, maar helemaal met al die terror-herfstblaadjes op de rails (zijn die dingen explosief ofzo?) is de kans altijd aanwezig dat je je aansluiting mist. Te laat komen is ruk en buiten op het perron in de kou op de volgende trein wachten ook. Ik heb nog geen manier gevonden om ook hier een feestje van te maken. Working on it! Dus… Probeer een trein te pakken die in één keer gaat of met zo min mogelijk overstappen. Ook als die er tien minuten langer over doet. Remember: langer in de trein zitten is meer me-time!

#4 Entertainment.
Ok, we zitten geïnstalleerd. Koffie op je tafeltje, stukje appel in je mond en je jas als een dekentje op je schoot of comfortabel als een kussen in je rug. It's time to enjoy the hell out of this train ride! Een duur blad wat je na tien minuten uit hebt is zooooo 1994. Waar je de meeste inspiratie uit kan halen is dit: wat deed je toen je op de achterbank zat bij je ouders toen jullie vroeger op kampeervakantie gingen? In mijn geval was dat luisterboeken luisteren (met cassette bandjes in mijn walkman) terwijl ik kleertjes naaide voor mijn barbiepop. Nu luister ik audiobooks of podcasts op mijn iPod (of nouja technisch gezien is hij van Tom, maar su iPod est mi iPod toch Tom?). Want een mp3-speler is zoveel kleiner dan een echt boek en je moet er nog de hele dag mee rondsjouwen. En ik brei mutsjes. Er is serieus weinig veranderd. Ik word er nog steeds heel gelukkig van. Ook neem ik vaak een iPad met mini toetsenbord mee. Dat weegt niet zoveel en ik kan er een film/serie op kijken of een blogartikeltje op schrijven. Je een beetje productief voelen als je lang onderweg bent, geeft ook een goed gevoel. En daarna beloon je jezelf met een uur lang The Hitch Hikers Guide To The Galaxy luisteren. Score!
Op deze manier kan ik me uren vermaken. En als ik heel eerlijk ben, reis ik liever alleen dan samen tijdens een lange treinreis. Helemaal als ik in het westen een hele sociale middag met afspraken en netwerken heb gehad. Dan kan ik een beetje bijkomen van alle gezelligheid, haha.
♥♥♥
Wat deed jij vroeger het liefst tijdens een lange autovakantie op de achterbank? En kan je dat ook omzetteen naar iets waarmee je je nu uren mee in de trein kan vermaken?