Afgelopen week hing ik weer eens de #fangirl uit toen de Groene Meisjes in Groningen waren, bouwden we een kartonnen hut voor Mo en kreeg ik een giga mega grote doos met Lush goodies van de postbode.
Vrijdagmiddag (niet afgelopen vrijdagmiddag maar de week ervoor) kwamen de Groene Meisjes signeren in Groningen en natuurlijk hopte ik even langs. Het was ZO DRUK. Echt te gek. En terecht natuurlijk. :)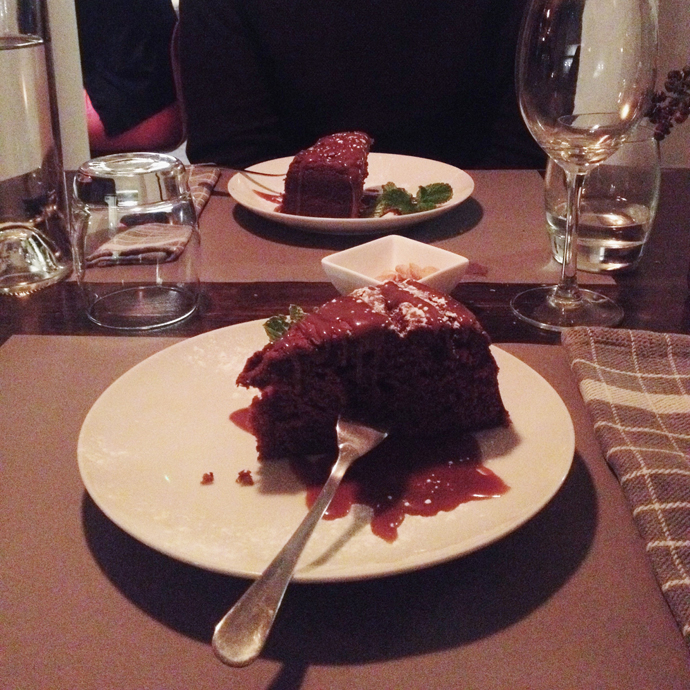 Na de signering was ik toch al in de stad (en hallo, vrijdagavond), een goed moment om met Tom een hapje te gaan eten. We hadden sticky toffee cake na, JUM!
Vorige week op zaterdagmiddag ging ik naar mijn allereerste babyshower ever en dat was heel gezellig. We hebben heel hard SURPRISE geroepen, cadeautjes gegeven en zelfgemaakte hapjes gegeten. Geen spelletjes en overdreven gedoe, gewoon kletsen en eten. ;) Tom had ondertussen een lamp opgehangen en onze nieuwe tafel is bezorgd. Resultaat: ons eethoekje is klaar en we hadden opeens HEEL VEEL karton. Voordat we al het oud-papier wegbrachten hebben we er eerst een hut van gebouwd voor Mo. Tetkees had zelf al een hutje gevonden. Katten en karton, was is dat toch?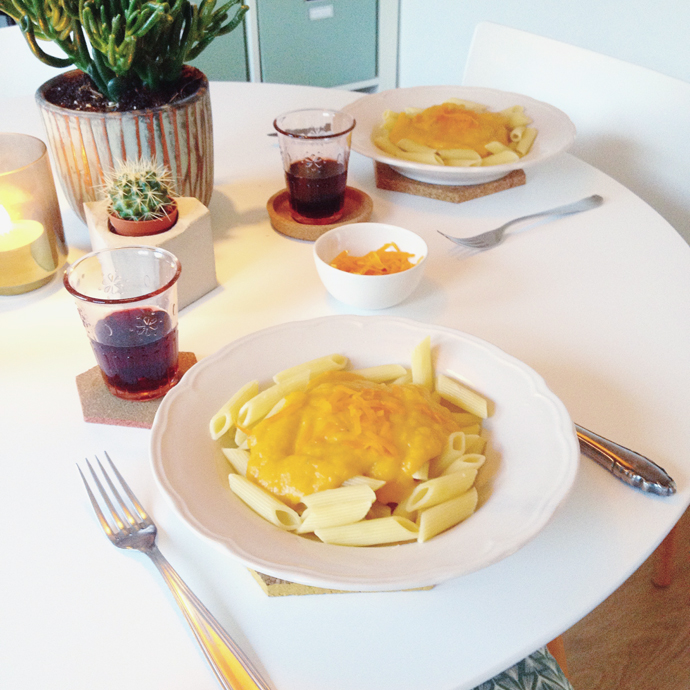 Hier alvast een hele kleine sneak peek van onze nieuwe eethoek. Het is er heel erg gezellig. En nee, dat is geen kale pasta met een potje babyvoeding, maar heerlijke semi helathy mac and cheese met pompoen! Hier vind je het recept. Ultimate comfortfood!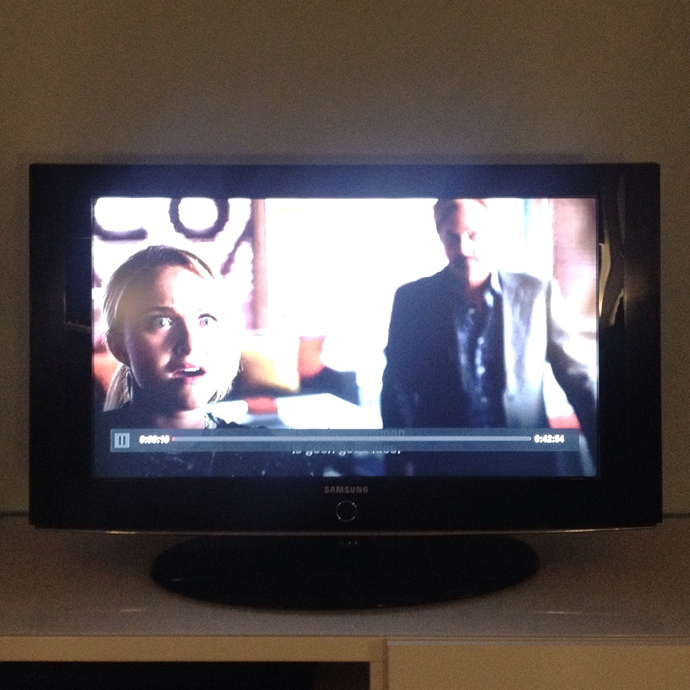 YES! Er zijn weer nieuwe afleveringen van Nashville op Netflix. Alleen hebben ze niet alle afleveringen in één keer erop gezet, maar er verschijnt elke week een nieuwe. Very oldschool, haha. Geen binge-watching dus, maar netjes wachten elke week. Heeft ook wel wat. Hier leg ik trouwens uit wat er zo geweldig is aan deze country soap. ;)
Tom gaat tegenwoordig heel flink af en toe naar de sportschool. Helaas had hij iets te wild aan een fitnessapparaat gehangen en iets verrekt in zijn rug. En omdat hij zo zielig keek en ik er niet tegen kan als hij pijn heeft, stopte ik hem in bad met een Lush bubble bar en een donut. Worked like a charm!
Ik ben nog steeds mutsjes aan het breien voor Innocent en dit is de mooiste tot nu toe, een watermeloen mutsje! En omdat ik zoveel aandacht op mijn blog besteed aan de goedgemutste breicampagne, kreeg ik een life size muts opgestuurd van innocent. Heel erg lief. <3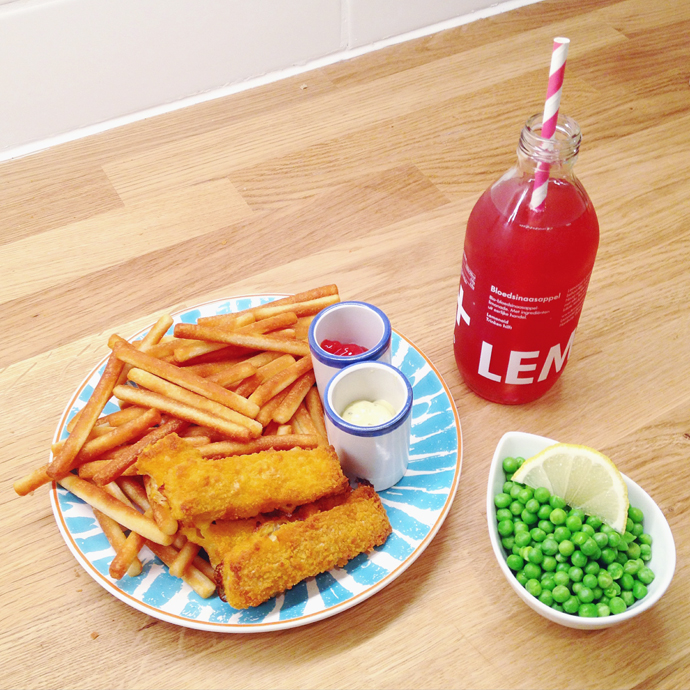 Woensdagavond had Tom een werkdingetje en dat is altijd een goed moment om de vriezer open te trekken en er een feestje van te maken. Fish and chips met doperwtjes en limonade. Het kind in mij vindt patat altijd een goed idee…
Vrijdag was een ontzettend leuke dag, want: de Team Confetti agenda 2016 ging in pre-order EN ik kreeg de wintercollectie van Lush binnen. Holy moly. En ik heb dus geen kleine voetjes hè? Dit is echt een HELE grote doos. Ik heb 'm natuurlijk al opengetrokken en volgende week laat ik zien wat er allemaal in zat en heb ik ook al een paar dingen uitgeprobeerd voor een mini review. Ik moet zeggen dat ik de Lush kerstcollectie één van de allerleukste dingen aan de feestdagen vindt. Who's with me?
KATTENBONUS!
♥♥♥
Vind je het leuk om te zien wat ik de hele week uitspook? Volg Team Confetti dan op instagram.