TGIF! I got you some very beautiful, fun and adorable goodies from the web. Enjoy!
Jippie ja jee, het is weer vrijdag! Alhoewel ik de hele week al binnen zit te werken, is hier toch wel echt de vakantiemodus aangegaan. Lekker buiten eten, wandelingetjes om het park maken en veel ijsjes naar binnen schuiven. Maar in het weekend gaat dat vakantiegevoel extra hard aan. Nog even je door deze internetgoodies heen werken en naar buiten met die handel!
Banana split pudding pops by The Kitchen Mccabe.
O wauw, deze ijsjes zien er fantastisch uit. Met confetti spikkels!
***
Colorful collection by Mr & Mrs Clynk.
Ik zag de kopjes al staan bij de Groningse winkel Diezijner in de Zwanestraat en was meteen verliefd. De printjes en de lekkere bolle vorm van die kopjes vind ik ZO leuk. Eens kijken hoe lang het duurt voordat ze in mijn kastje staan…
***
Gif images by oamul.com.
Hoe leuk zijn deze vrolijke, rijdende gifjes!? Die van Mendel's is mijn favoriet. Uiteraard.
***

Infographic by Jennifer Lewis.
Om maar meteen door te gaan met de gif/Wes Anderson illustraties, welke Wes Anderson filmkarakter zou jij zijn? Ik was Jane uit The Life Aquatic…
***
Moth textile art by Yumi Okita.
Ik moest eerst even goed kijken, dit zijn dus geen echt motten. Het zijn handwerkjes uit de etsyshop van Yumi. Helaas zijn alle motten uitverkocht…
***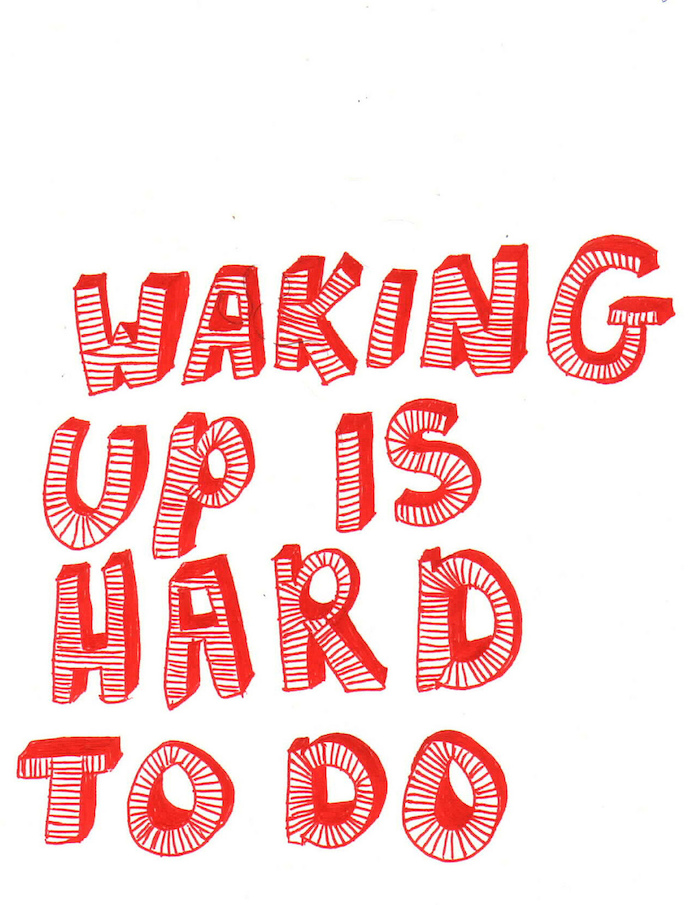 Waking up is hard to do by doodlecake jr.
Helemaal waar.
***

How to organise your day by Time is Honey.
Maar als ik dan eenmaal wakker ben, werk ik het beste met een to do lijstje. Dit is de moeder der to do lijstjes. Te gek, zo'n to do list, wie weet ga ik er ook zo eentje maken…
***
Magnetic curtain by Florian Kräutli.
Grappig, dit gordijn zit vol magneetjes en kun je dus heel netjes, maar ook lekker rommelig omhoog doen.
***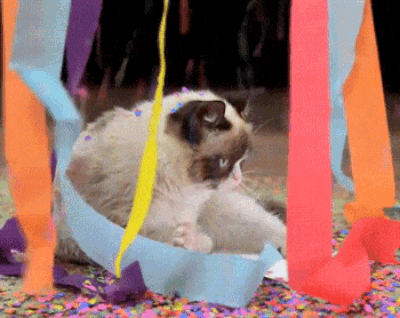 En dan dames en heren, het beste gifje ooit: grumpy cat + confetti.
Beter dan dit gaat het dus niet worden.
***
Een fijn weekend alvast!
Have a nice weekend!
***
Wil je al deze dingen op je pinbord voorbij zien komen? Dat kan, volg ons op Pinterest!
Follow Team Confettion Pinterest!