Het hoogtepunt van mijn jaar is weer bijna daar: het Eurovisie Songfestival. En het wordt weer heeeeerlijk meezingen, cocktails drinken en gillen van de pret/shock. Om het extra leuk te maken heb ik voor jullie weer een nieuwe bingo gemaakt. Klik door, print and have a great time!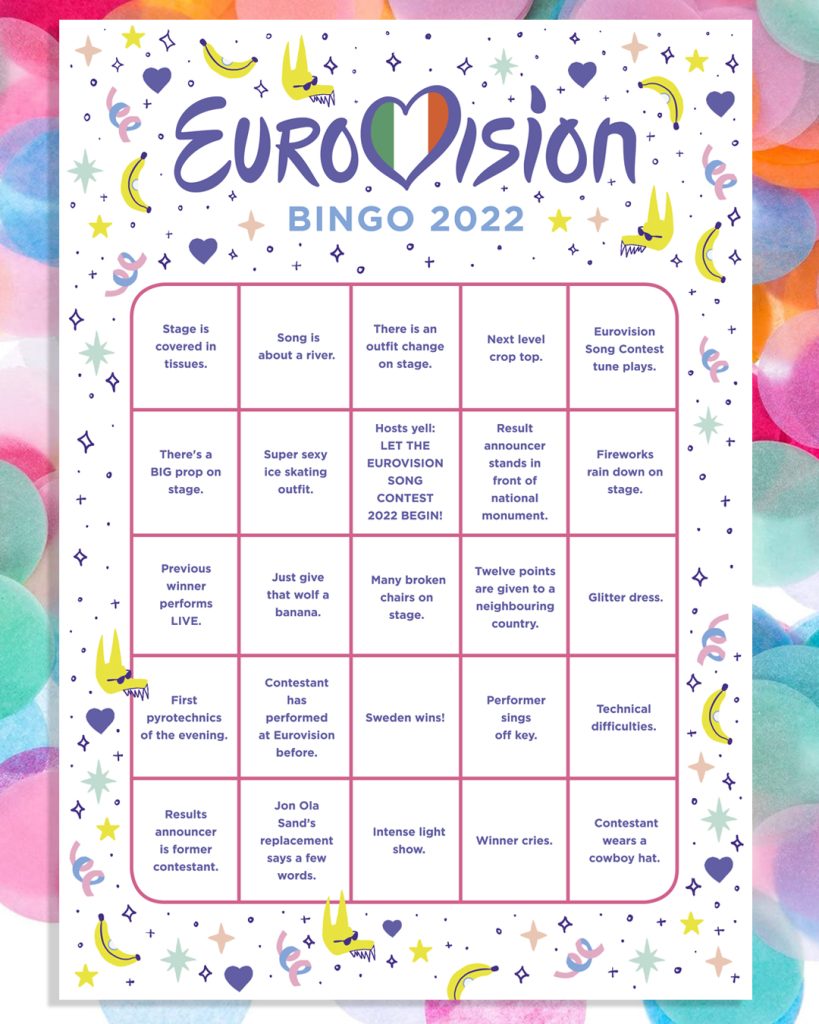 Trouwe Team Confetti volgers bingo-en al jaren mee, maar als je nieuw bent, dit is hoe het werkt: Download de PDF onderaan dit blogartikel en print 'm uit. Nodig je vrienden uit (er zijn zes bingokaarten, als je meer vrienden hebt dan moet je even delen), regel een mooi prijsje (of speel voor de eer), vul je salontafel met champoepel en lekkere snackjes ennnn spelen maar.
Ik ken ook mensen die een shotje drinken bij elk doorgekruist bingo-vakje, het is maar een suggestie.