I decided to take matters into my own hands and cut my leather boots shorter…
Het wordt steeds warmer buiten en dat is fijn! Het enige nadeel is dat mijn bontlaarsjes iets te warm beginnen te worden. Er staat nog een paar grijze leren laarsjes in mijn kast die ik al eeuwen naar de schoenmaker moet brengen omdat ze te lang voor me zijn. Als ik ze aantrek, lijkt het net alsof ik net van een paard ben gestapt. Heel impulsief besloot ik ze zelf wat korter te maken…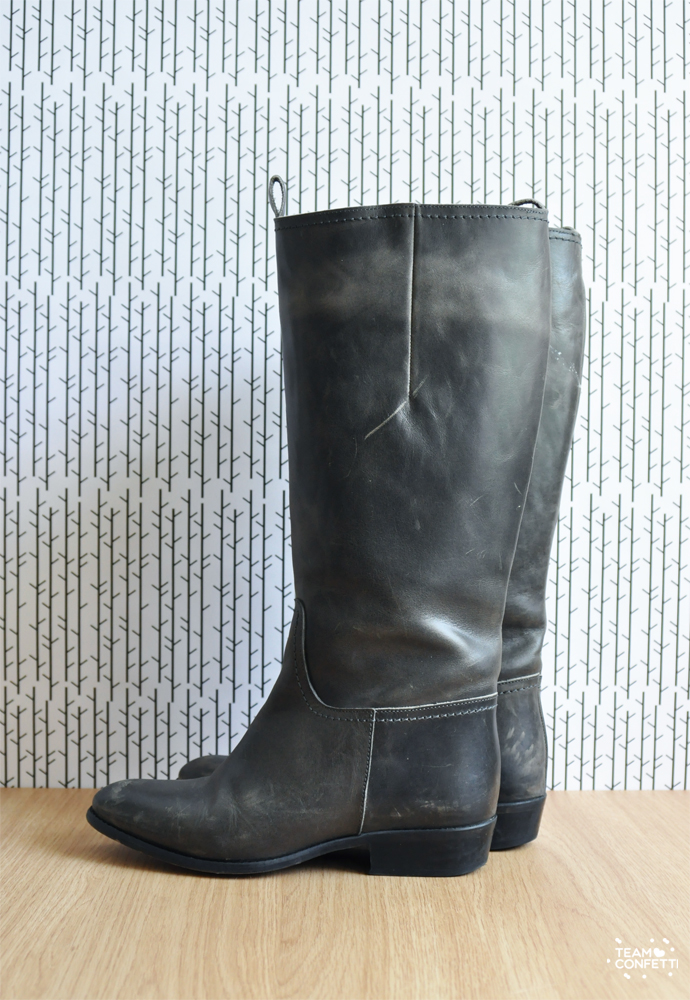 These are my boots, very pretty, just a little too tall for me.
Dit zijn ze. Hele mooie grijze laarsjes die overal bij passen. Alleen te lang dus…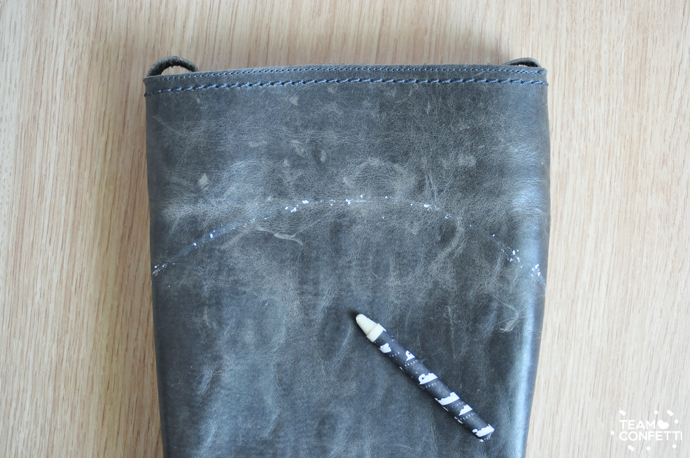 With a crayon I drew a line on one of the boots and grabbed my scissors…
Het leek me leuk om ze rond te maken aan de bovenkant. Met een krijtje tekende ik mijn laarsje af. En toen pakte ik mijn schaar…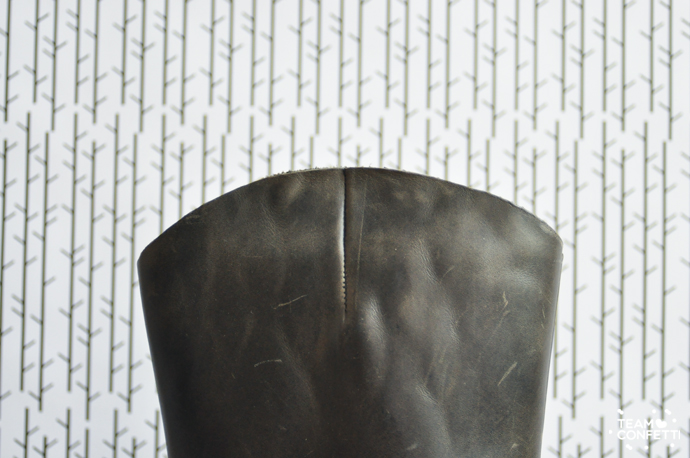 Gekortwiekt!
With needle and thread I sewed the loose ends together.
Met naald en draad naaide ik de losgeknipte draadjes weer dicht. Het zou zonde zijn als ze los zouden rafelen. Ik heb geen flauw idee of dit lang houdt. De laarsjes zijn niet heel strak, dus ik hoop dat dat mee valt.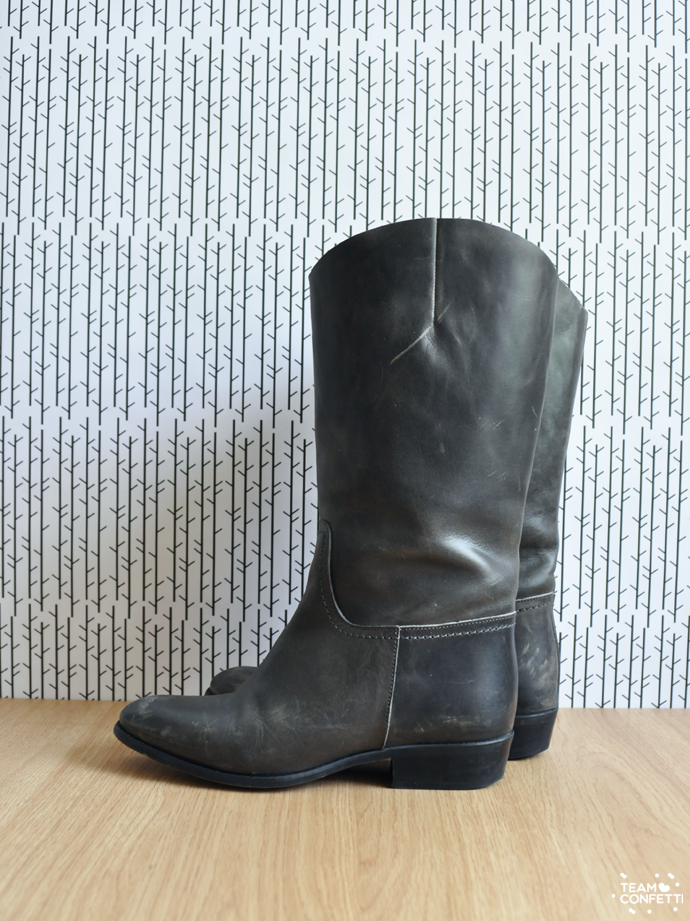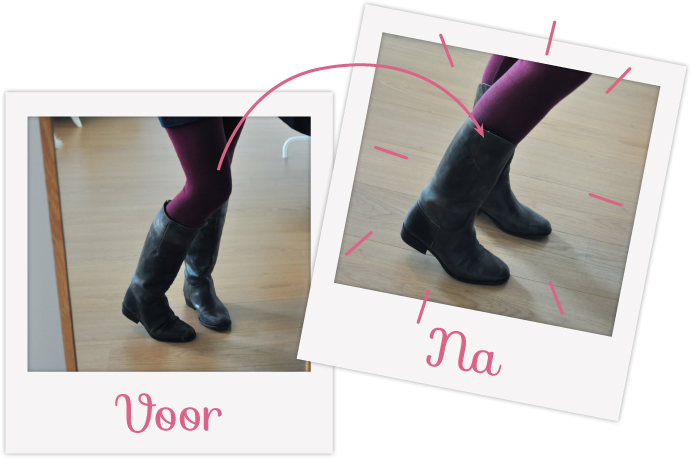 Done! I'm happy with the results!
Klaaaaaaaar! Ik vind ze zo al een stuk lekkerder zitten en vlotter staan. En mocht ik er zat van worden, kan ik ze altijd nog wat korter knippen en er enkellaarsjes van maken!
Oef, ik ben blij dat het mooi is geworden. Heel fijn idee dat ik geen nieuwe schoenen heb hoeven kopen en dat ik de laarsjes die stonden te verstoffen nu eindelijk aan kan!
***